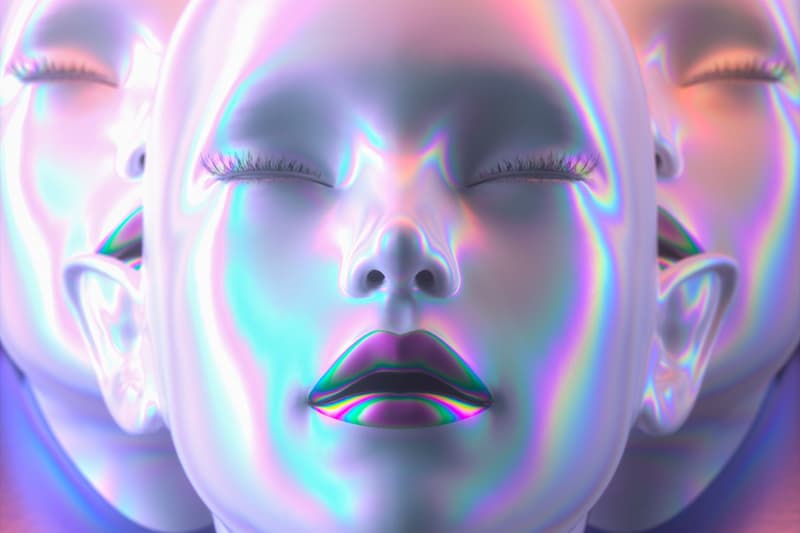 1 of 4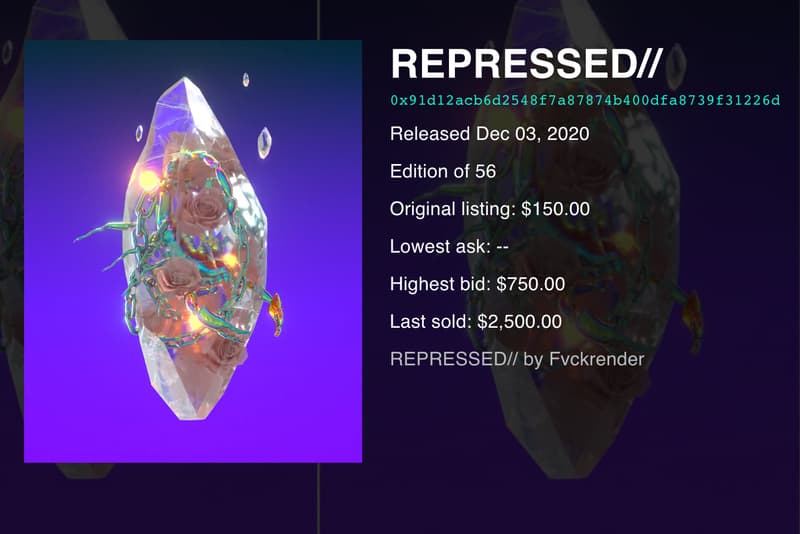 2 of 4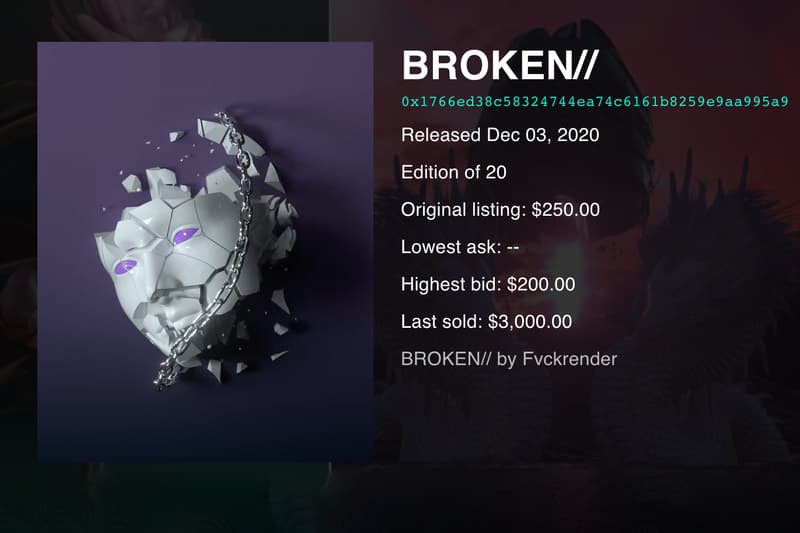 3 of 4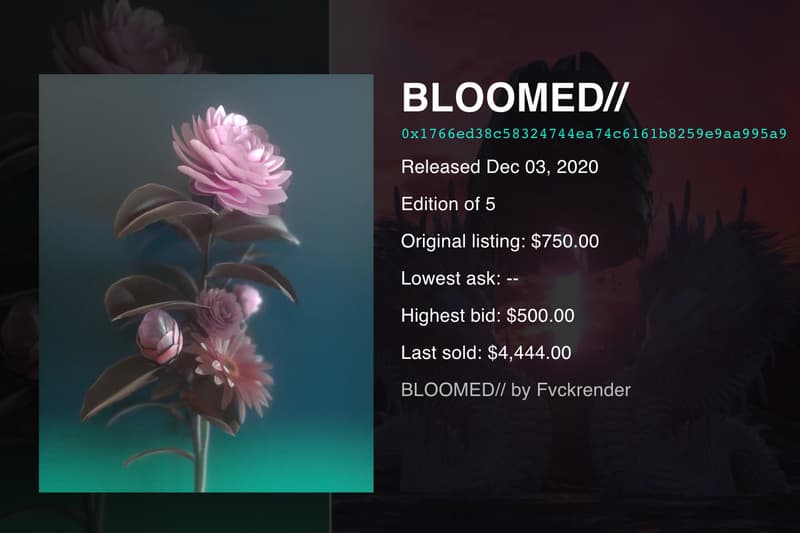 4 of 4
FVCKRENDER to Launch Massive Experience With NFT Artworks
Trippy tokenized works abound.
---
Non-fungible tokens (NFTs) are gaining popularity with platforms such as SuperRare and Nifty Gateway inviting artists to create digital artworks and tokenize them on the Ethereum blockchain. What are NFTs exactly? They are unique, digital items with blockchain-managed ownership that include collectibles, game items, digital art and even ownership records for physical assets.
Following a release of digital sculptures by Matt Gondek, Nifty Gateway once again teams up with acclaimed, Montreal-based CG artist FVCKRENDER to launch a massive experience complete with NFT artworks. Last December, Nifty Gateway collaborated with the artist to release a collection of digital art featuring FVCKRENDER's dynamic compositions of shiny crystalline arrangements and surrealist landscapes. The duo is set to launch a new collection that will be set in an unseen virtual atmosphere created by the artist.
"I created a digital world very true to myself for people to experience and immerse themselves in my mind and world," said the artist to HYPEBEAST. "This will also be a way for people to view the NFTs I'm dropping on February 11 on Nifty Gateway. My last drop was a very good success, and my work went from $150 USD to $2,500 USD in the secondary market which people made a 200% profit on my work."
Although the COVID-19 pandemic has shuttered museums and galleries with physical art sales plunging in 2020, token-based art sales have hit an extraordinary $8.2 million USD this past December. More and more artists are now taking to the Ethereum blockchain to present their digital-based works online in showrooms.
Check out select NFT artworks by FVCKRENDER in the slideshow above and expect the FVCKRENDER experience to launch on Nifty Gateway this February 11. In case you missed it, we interviewed FVCKRENDER to learn more about his digital art and creative process as part of our Pen and Paper series.