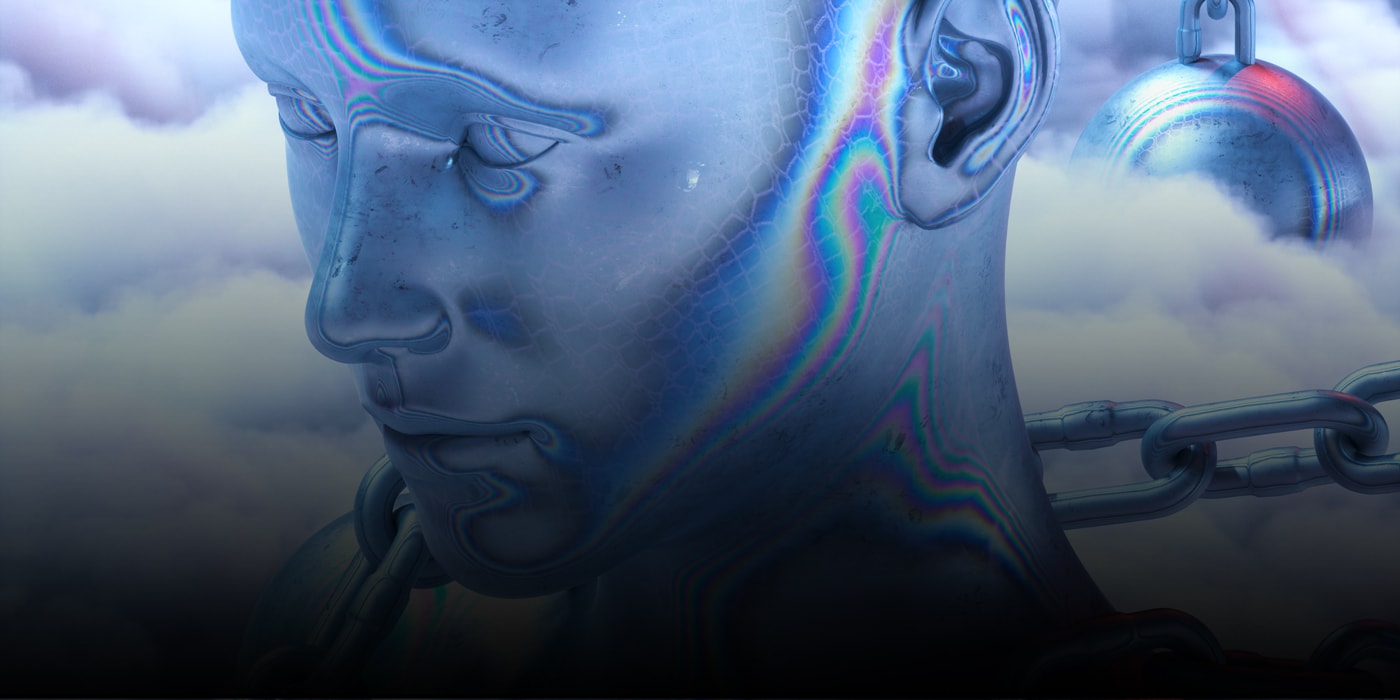 PEN & PAPER: FVCKRENDER
The 3D artist on the unexpected path he took to collaborating with Supreme, Dior and more.
It's easy to spend hours scrolling through the IG page of Frederic Duquette, aka FVCKRENDER. From 3D loops of alien subjects to undulating forms inspired by architectural geometry, the Montreal-based digital artist's trippy virtual words are easy to get lost in. Duquette is entirely self-taught. He dropped out of high school when he was 17 years old and learned how to use the wide range of tools found within Cinema 4D software — heralded as the industry standard for 3D modeling — to create futuristic landscapes, crystalline arrangements and all sorts of hallucinatory renderings.
In 2016, Duquette sustained severe injuries from a bicycle accident that resulted in losing all sensation on the left side of his body. He couldn't practice cycling anymore, which had been a major part of his lifestyle. Instead, he decided to stimulate his brain with 3D artworks while working at a Montreal restaurant. He began carrying his computer with him to work and before and after every shift would teach himself how to 3D model.
It's only been four years since he started developing digital-based projects, but Duquette's already built an immense portfolio of both personal and commission-based projects. Since 2016, the artist has challenged himself to develop a render each day and share it on his social media accounts. His work has evolved over the years, attracting a slew of leading major brands and artists to commission him for collaborations, including Dior, Lil Nas X, and more recently Supreme that commissioned the artist for original graphics to be featured on the label's 2020 Spring tees.
For our latest Pen & Paper feature, we caught up with FVCKRENDER to discuss his digital art background, how his work has grown over the years, and what projects he's working on during quarantine.
1 of 4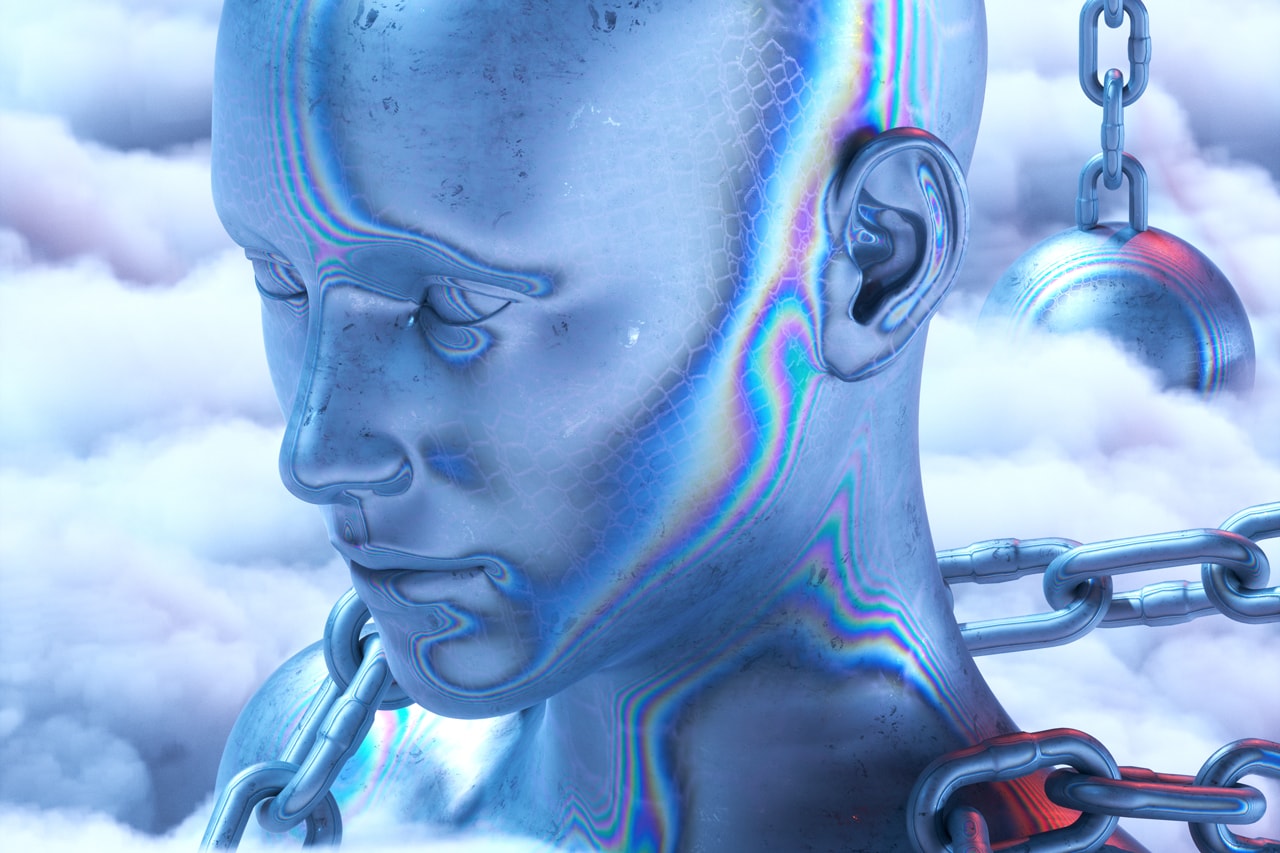 2 of 4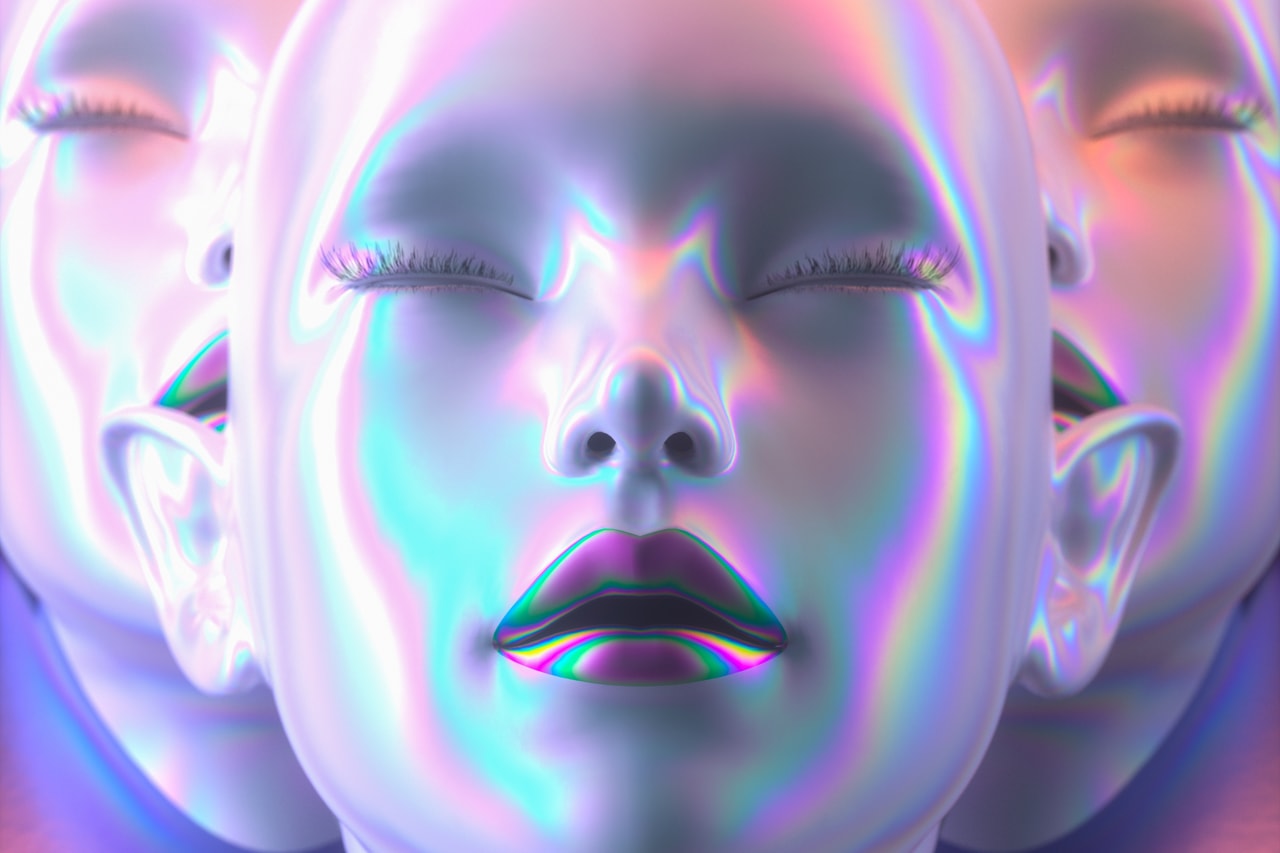 3 of 4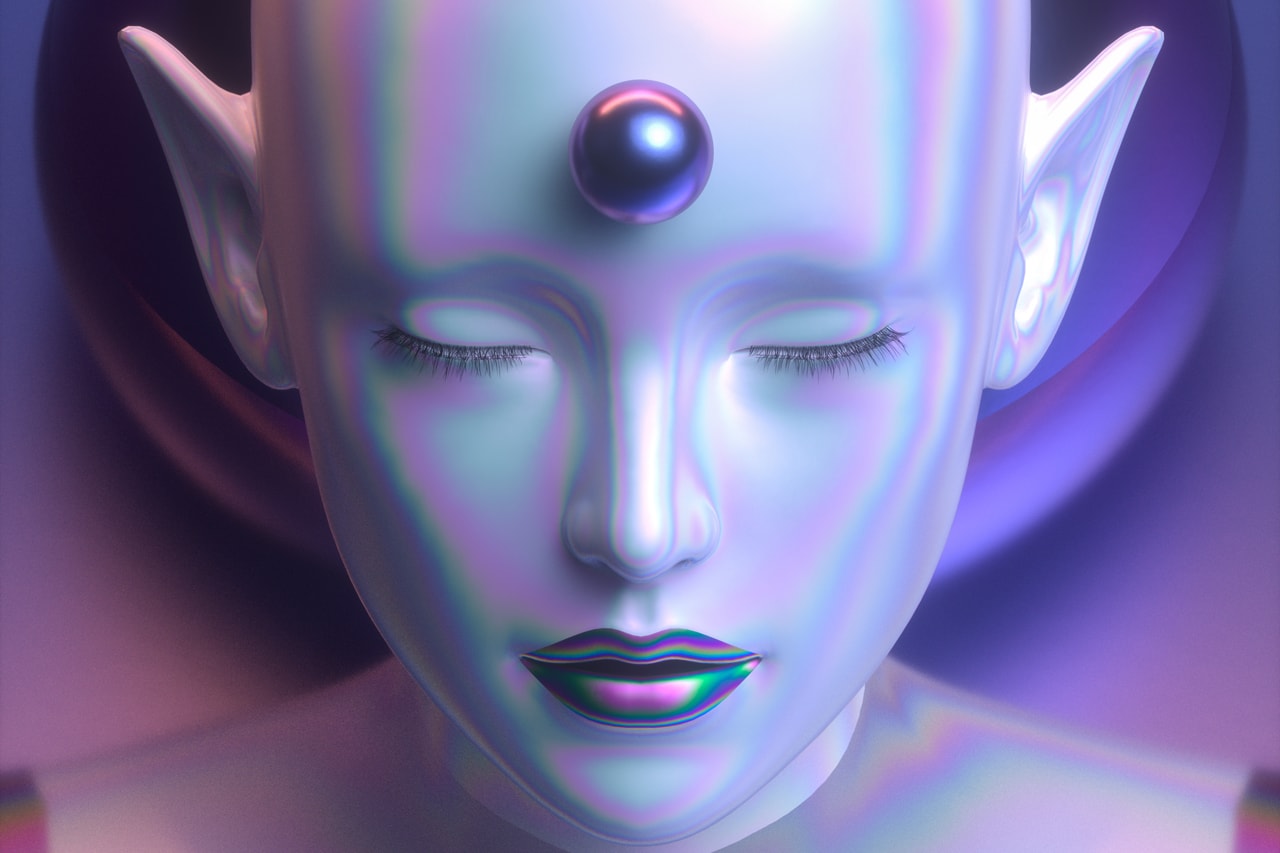 4 of 4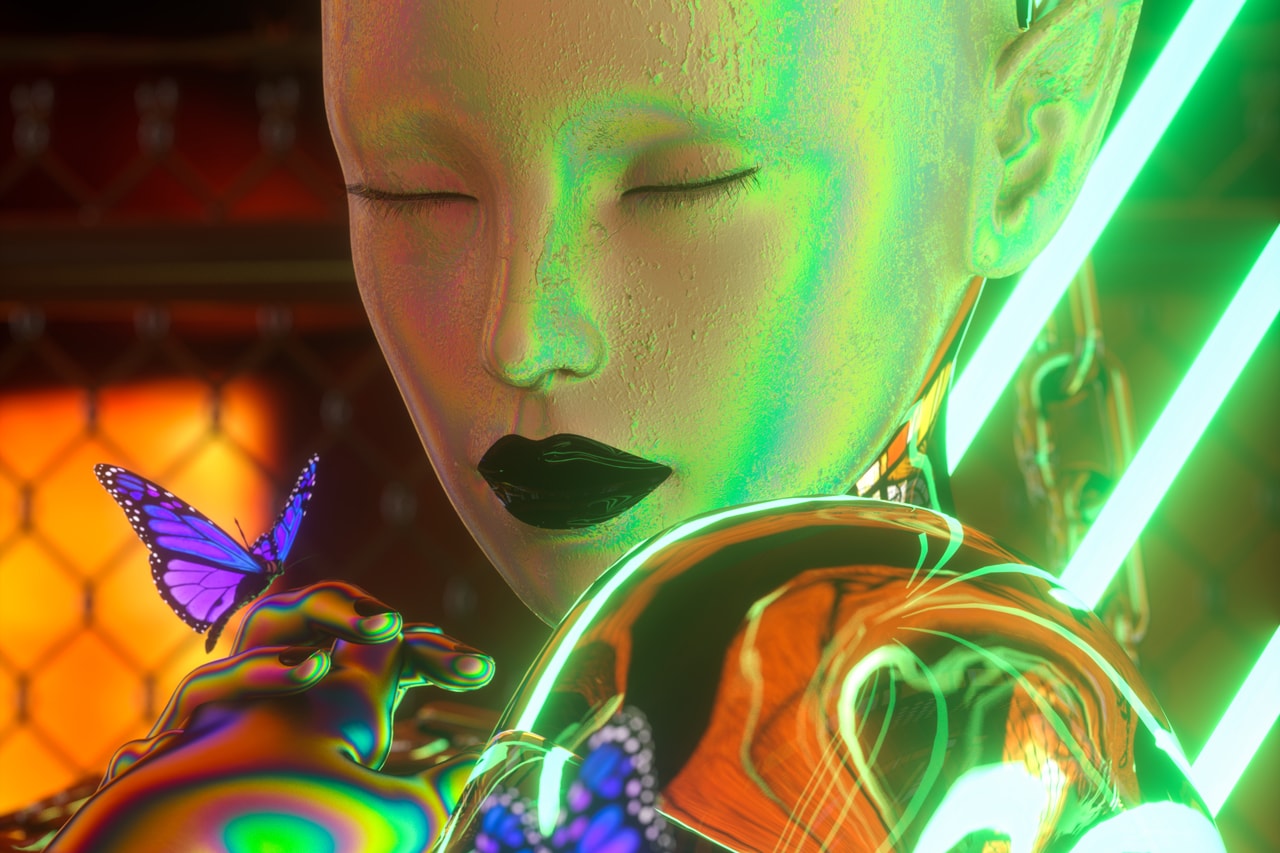 "I like to reinvent myself everyday, so I guess my inspiration isn't tied to any specific thing."
Tell us about your background as a digital artist. What made you want to pursue this medium?
I don't really have any background or education in that field. I've always been interested in computer graphics and never really wanted to be an artist. But one day I was working in a restaurant and wanted to learn something different so I decided to learn 3D. I've always been interested in digital art, but I always thought you had to have a talent to do this kind of stuff.
From alien-like subjects to geometric forms, the visuals in your work are diverse. Where do you get inspiration for these subjects?
To be honest, I have no idea. i just like to explore and I don't like to stick with one concept and one theme. I like to reinvent myself everyday, so I guess my inspiration isn't tied to a specific thing.
Any artists that you admire?
There's so many artists that I admire. I'm surrounded by many talented friends like Victor Mosquera, my girlfriend BAEIGE, and Aeforia to name a few, but I don't like being inspired by other artists because I have the fear of doing similar work as them. I guess it's my way of respecting other artists.
1 of 2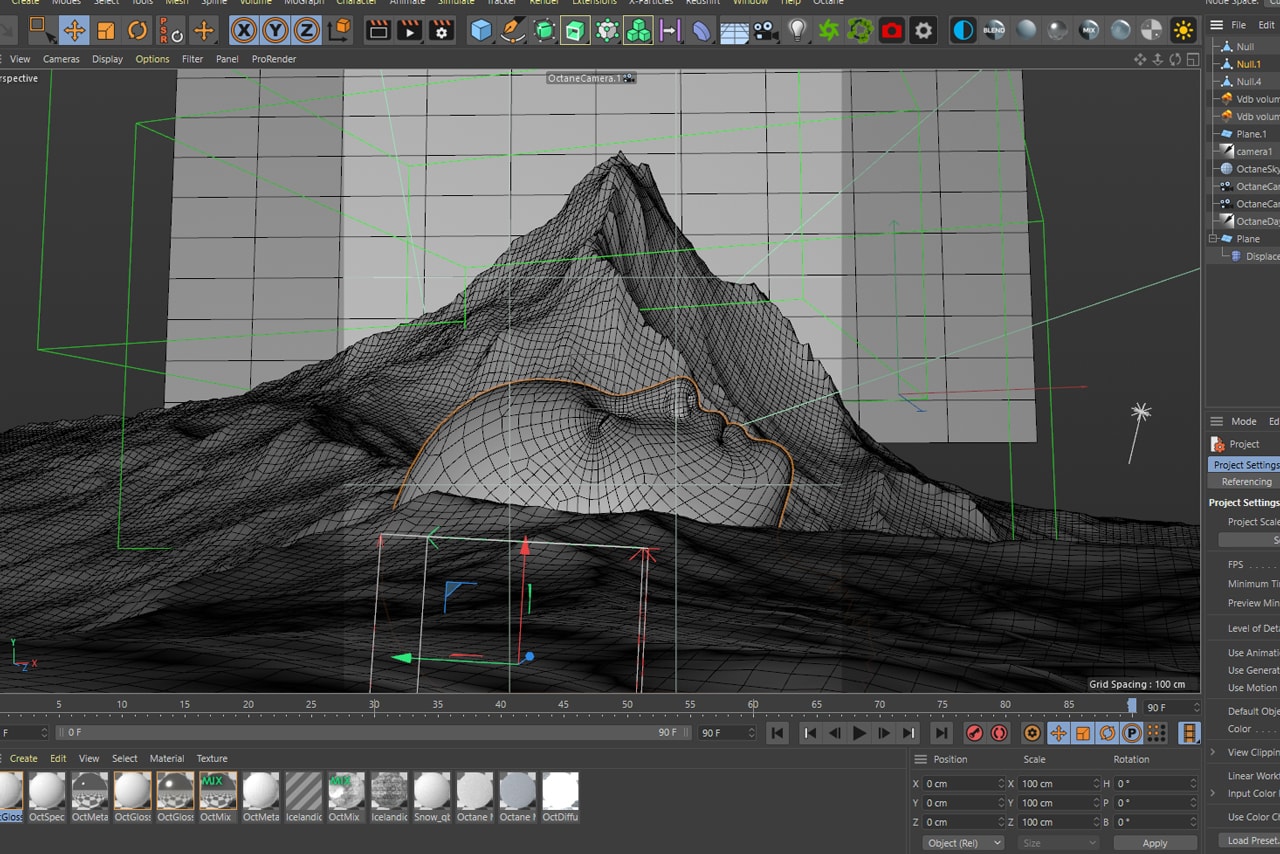 2 of 2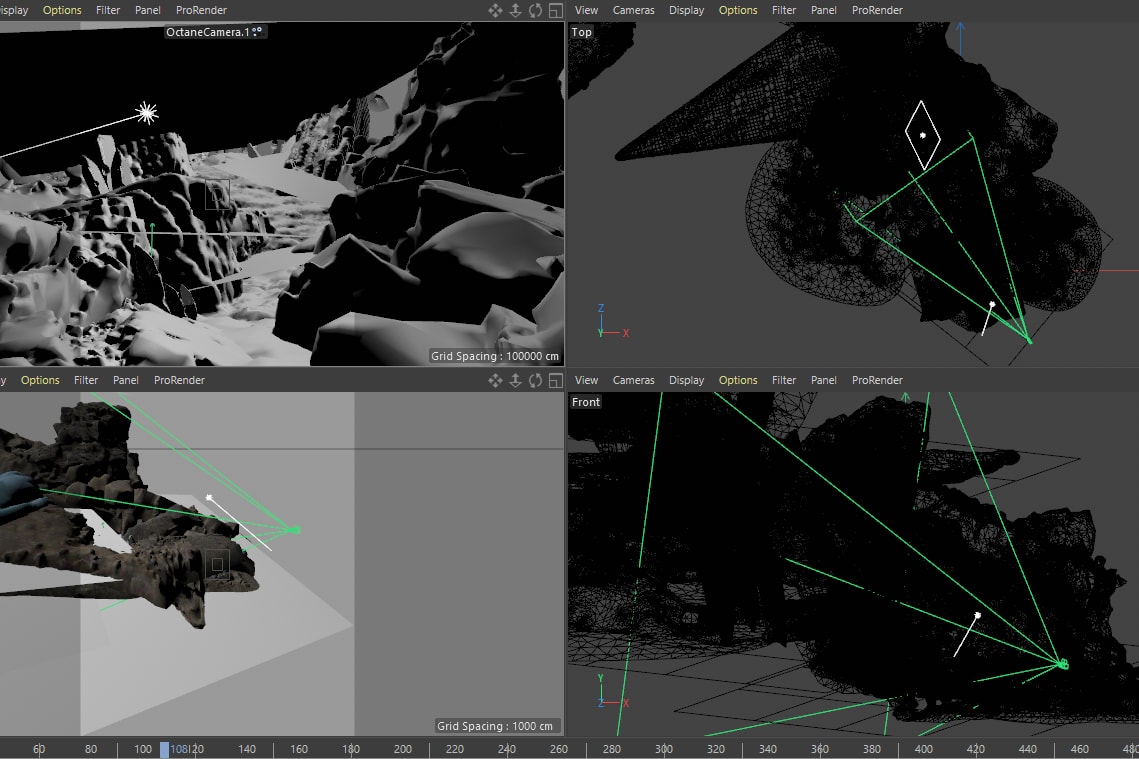 "Being a one man studio is pretty hectic because sometimes people have movie level expectations."
You also specialize in motion graphics and augmented reality. Tell us about your creative process. What are the most challenging aspects? What tools do you use?
Being a one man studio is pretty hectic because sometimes people have movie level expectations, especially with AR software. Also traditional CGI like Cinema 4D is very limited in its capabilities so it's hard for a client to understand why the final result is not like the last Star Wars movie.
Of all your various digital-based work, which ones in particular do you enjoy doing the most and why?
I think my daily renders is what makes me the most happy, because it's just me. Don't get me wrong, I love commercial work, but personal work is what keeps me sane for sure.
You've been posting daily creations for over four years on Instagram. How has your work evolved?
So much, I can't even believe it. I never thought this sh*t would get this big especially where it's at right now. I just want my work to be even bigger and better than what I've already done. Seeing the possibility of improvement just makes me realize how you can improve anything in life with a small step at a time
1 of 4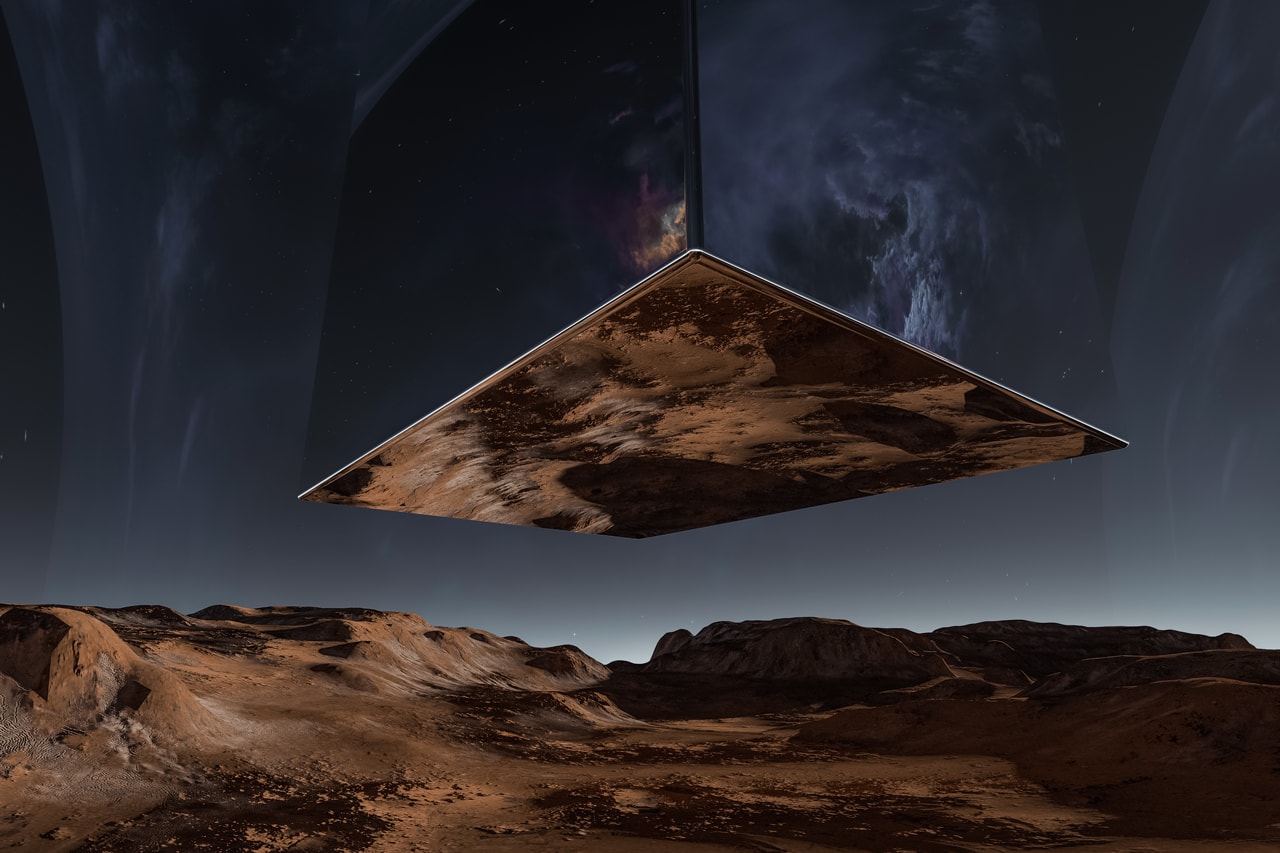 2 of 4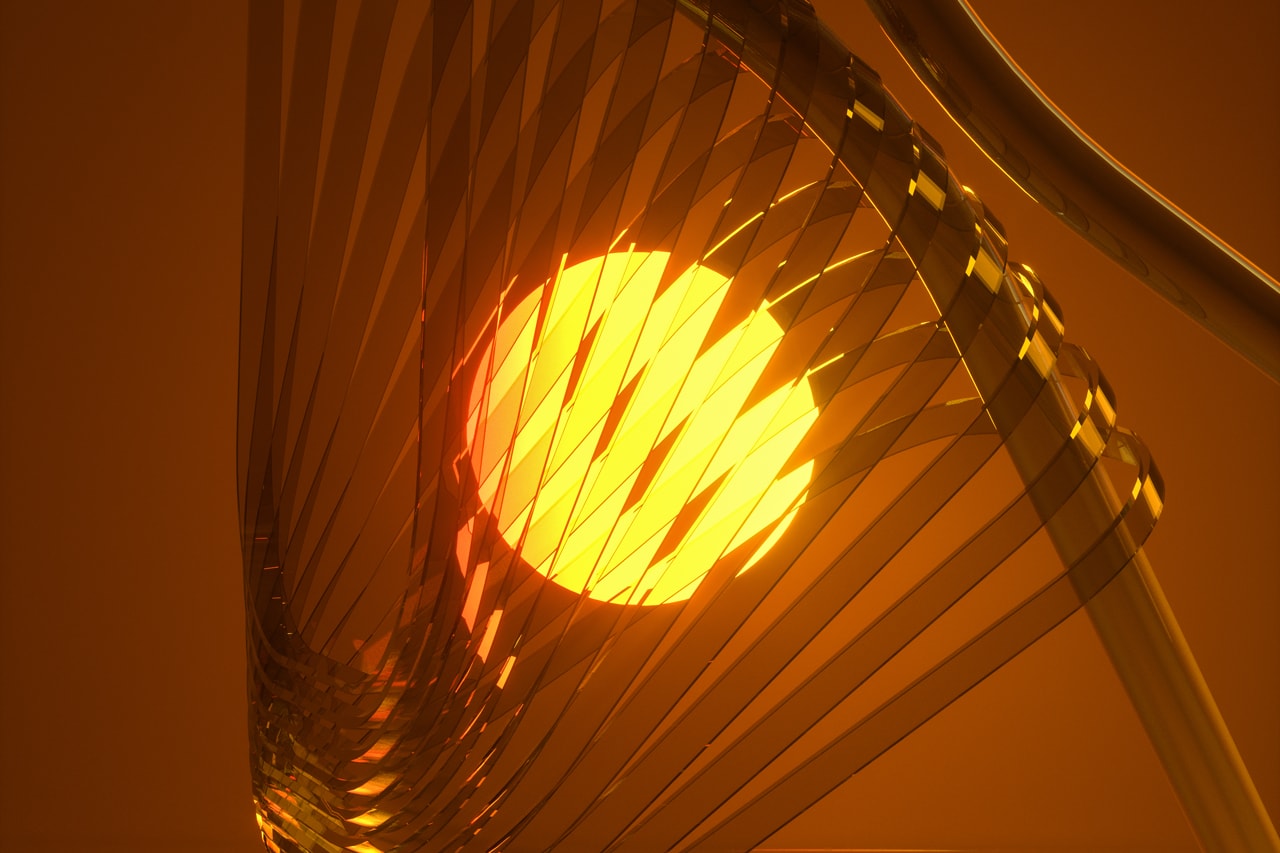 3 of 4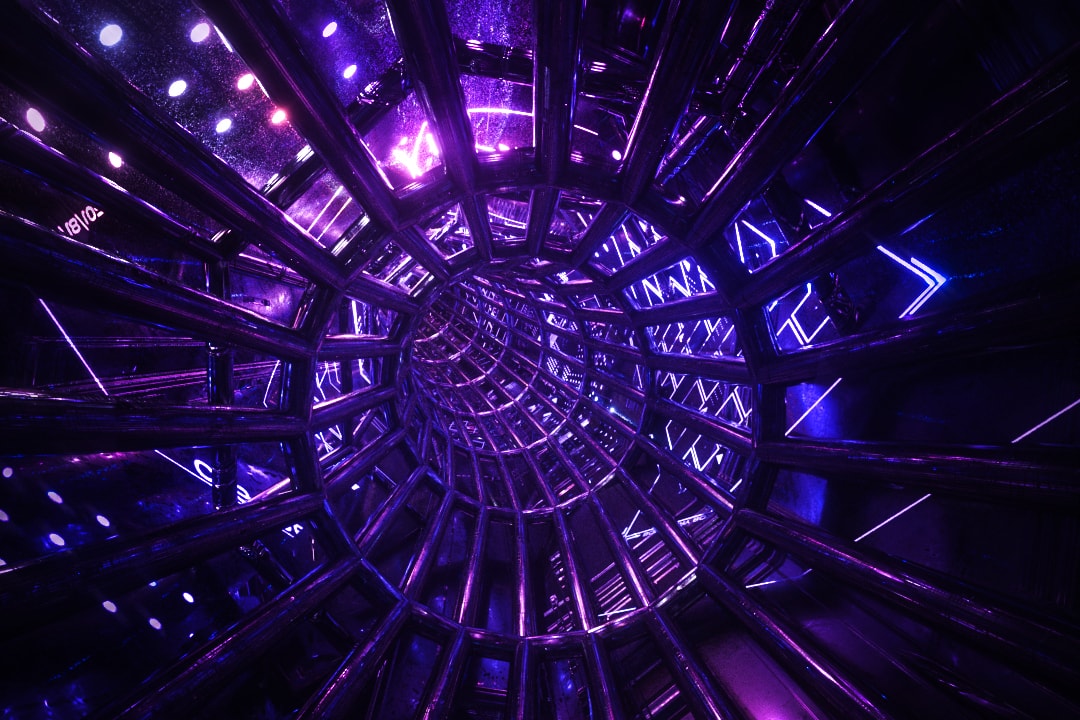 4 of 4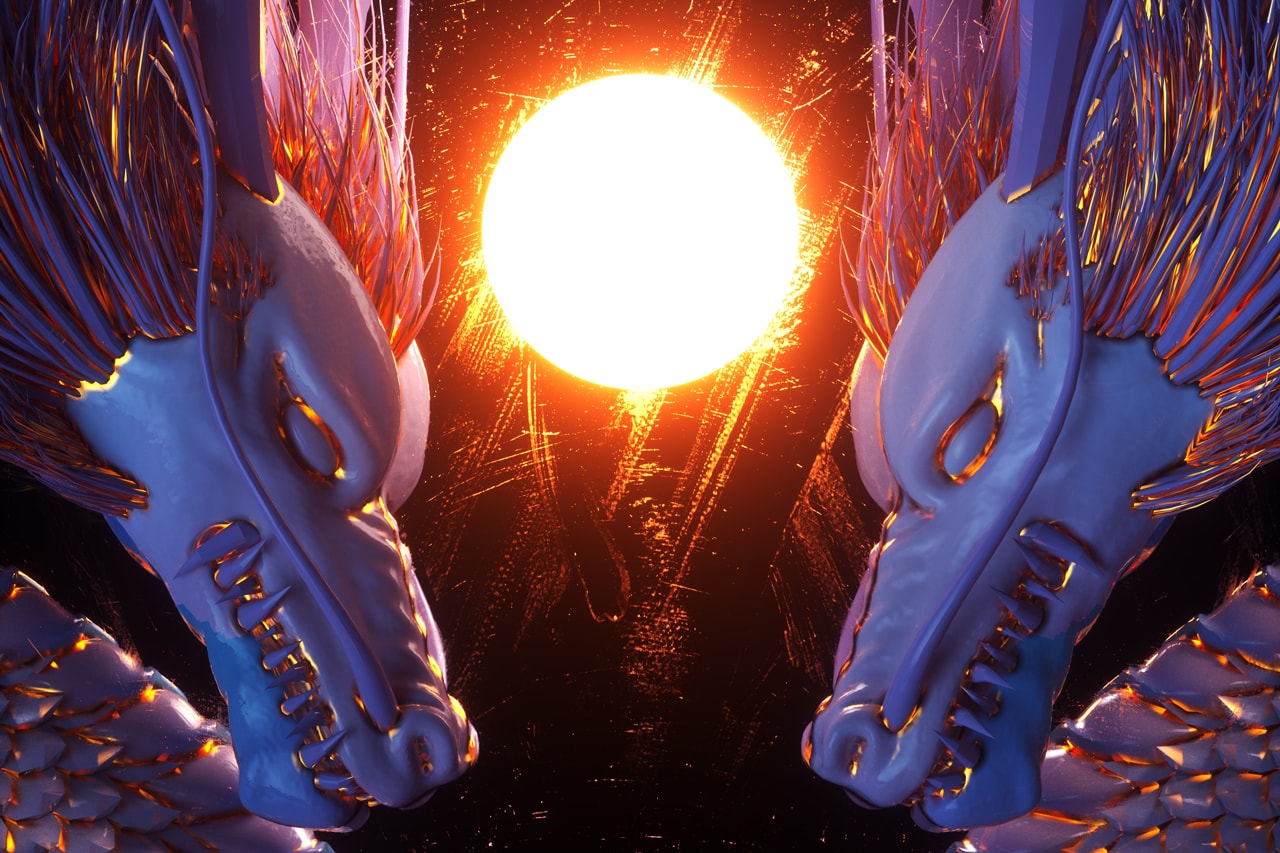 "If getting more followers is the only thing that drives you to do something, that passion will burn in hell."
You collaborated with a number of big name clients such as Dior, Lil Nas X, and many more for commissions. How do you decide which projects you want to take on?
That's my biggest problem, I have a hard time saying no. For the past few years, I've burnt myself so hard to be able to do all of the work that was coming in. I learned from this and if I ever have that little feeling that I shouldn't take it, I won't.
You recently collaborated with Supreme. Can you tell us how it came about? What was the collaboration process like?
This was a dope project. They hit me up on Instagram while I was on a road trip to San Francisco for my girlfriend's birthday. At first I had to say no because I didn't have my gear and I was going to be away from home for a while, but they pushed back the delivery date. In the end, I was able to make it happen with the help of a friend of mine Seb who does sick album art in Montreal.
How are you coping with the COVID-19 pandemic? Has it affected your workflow?
Nothing has really changed much for me. I live near the ocean in a great house with a big yard in British Columbia. I was in the right place at the right time when this all went down. Once this COVID-19 situation is under control, I'm moving back to Montreal.
1 of 4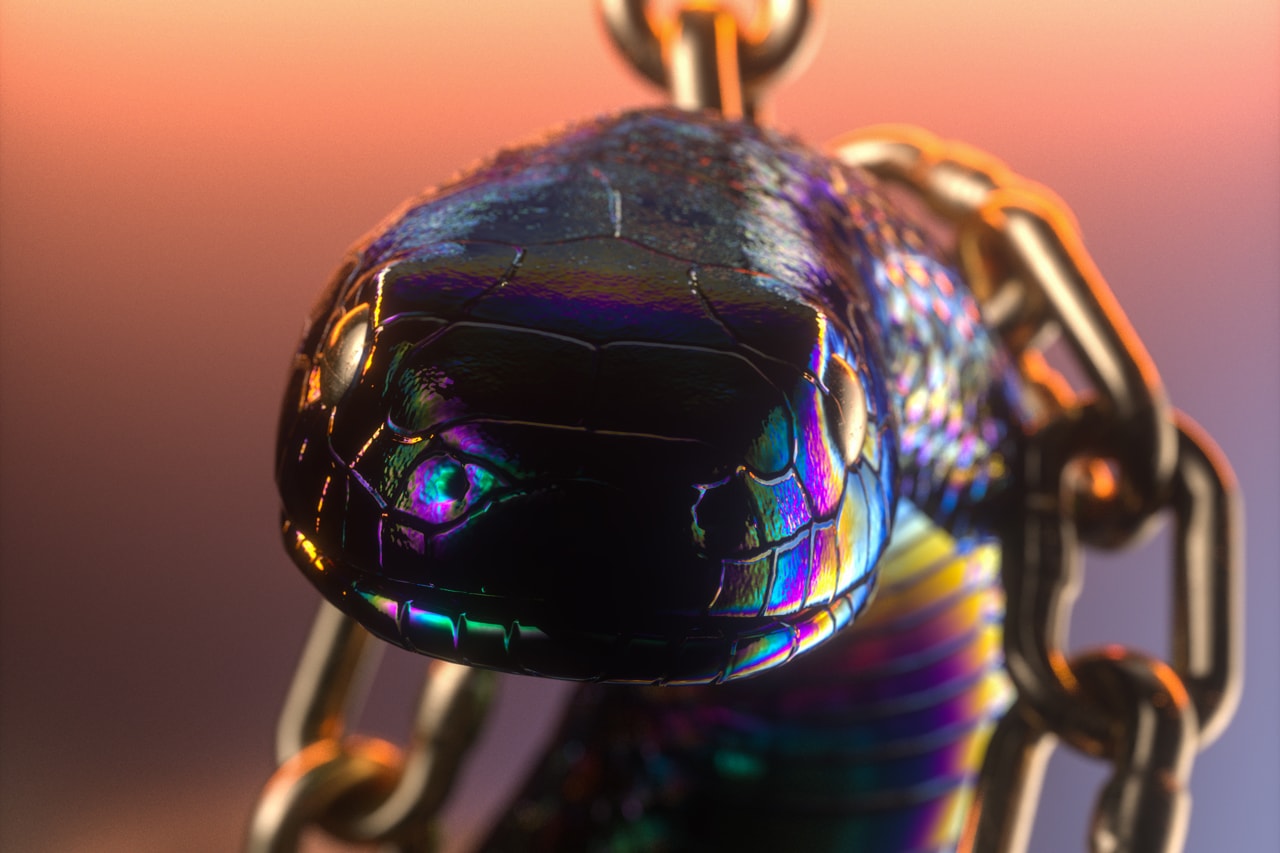 2 of 4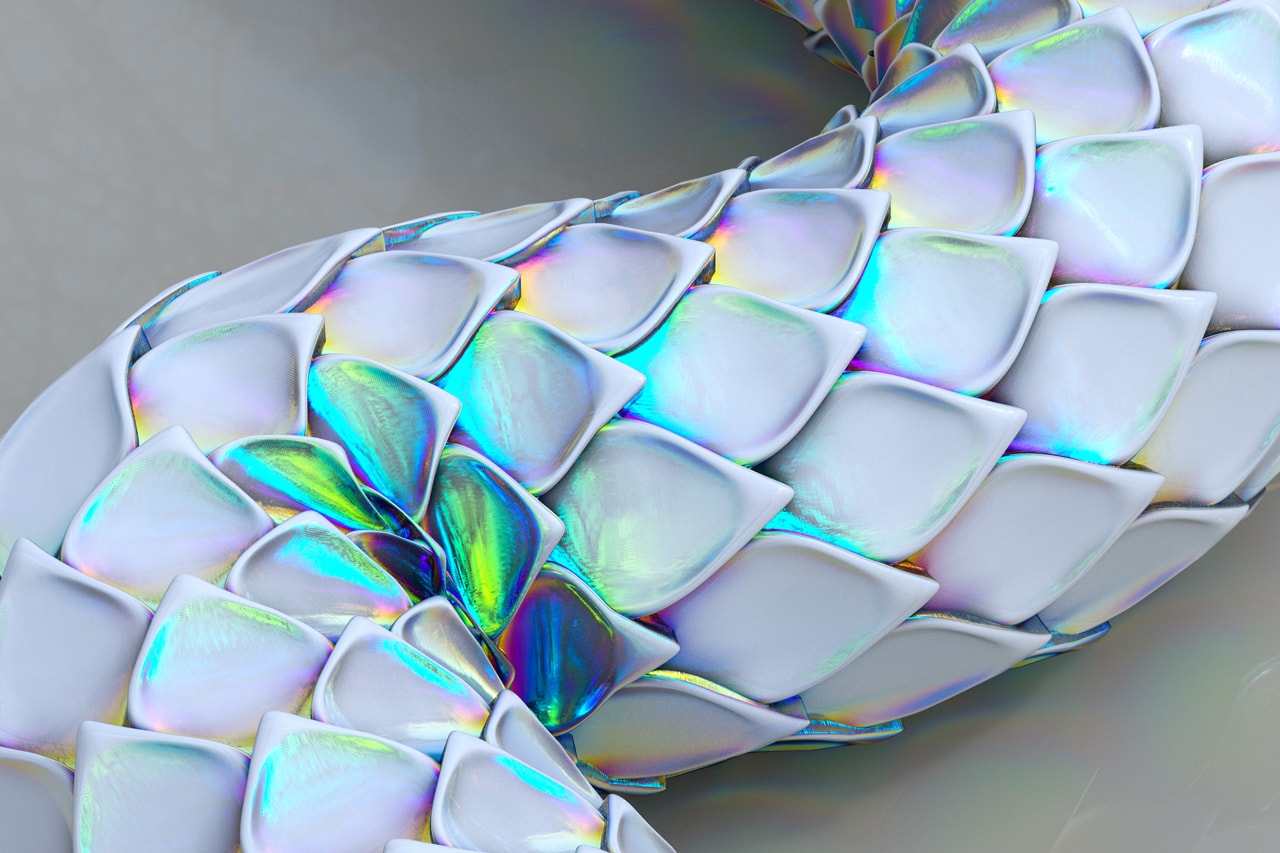 3 of 4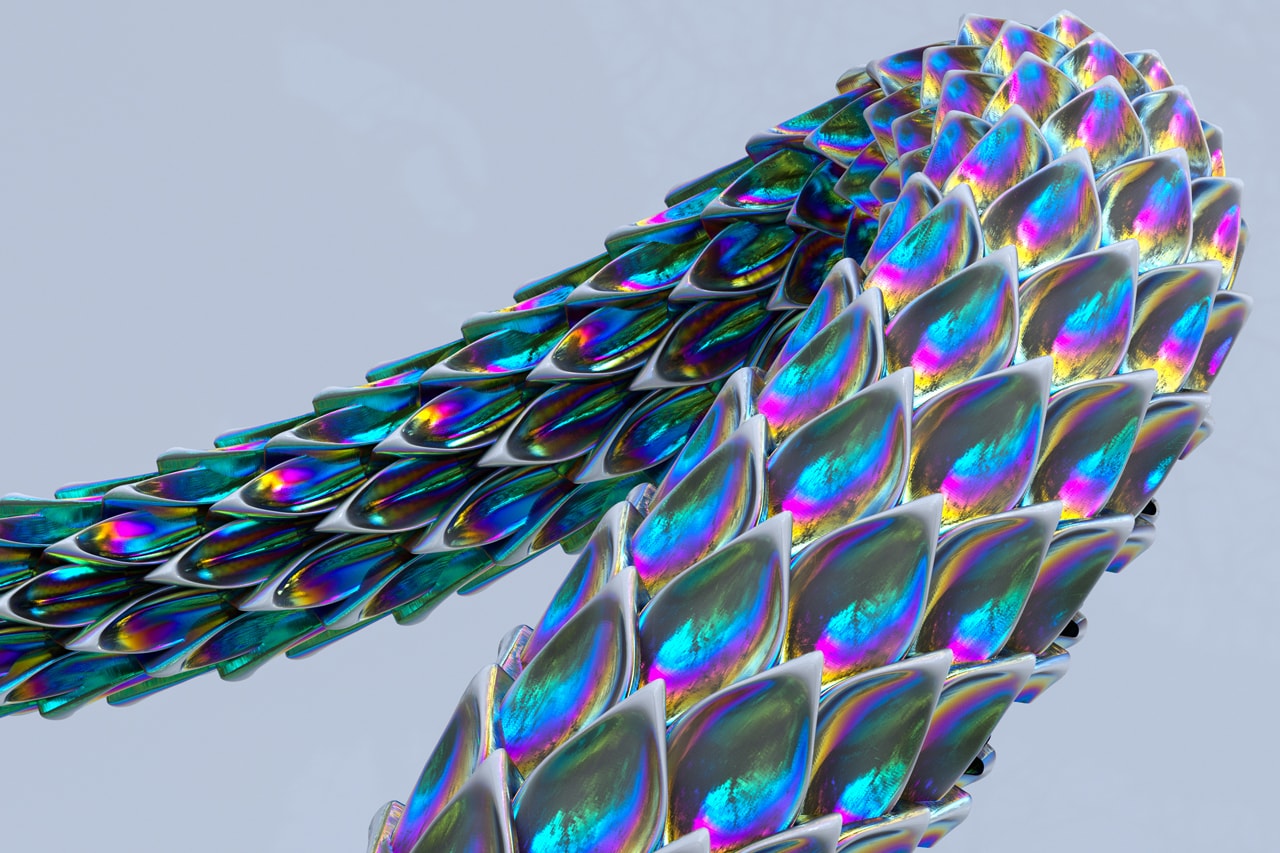 4 of 4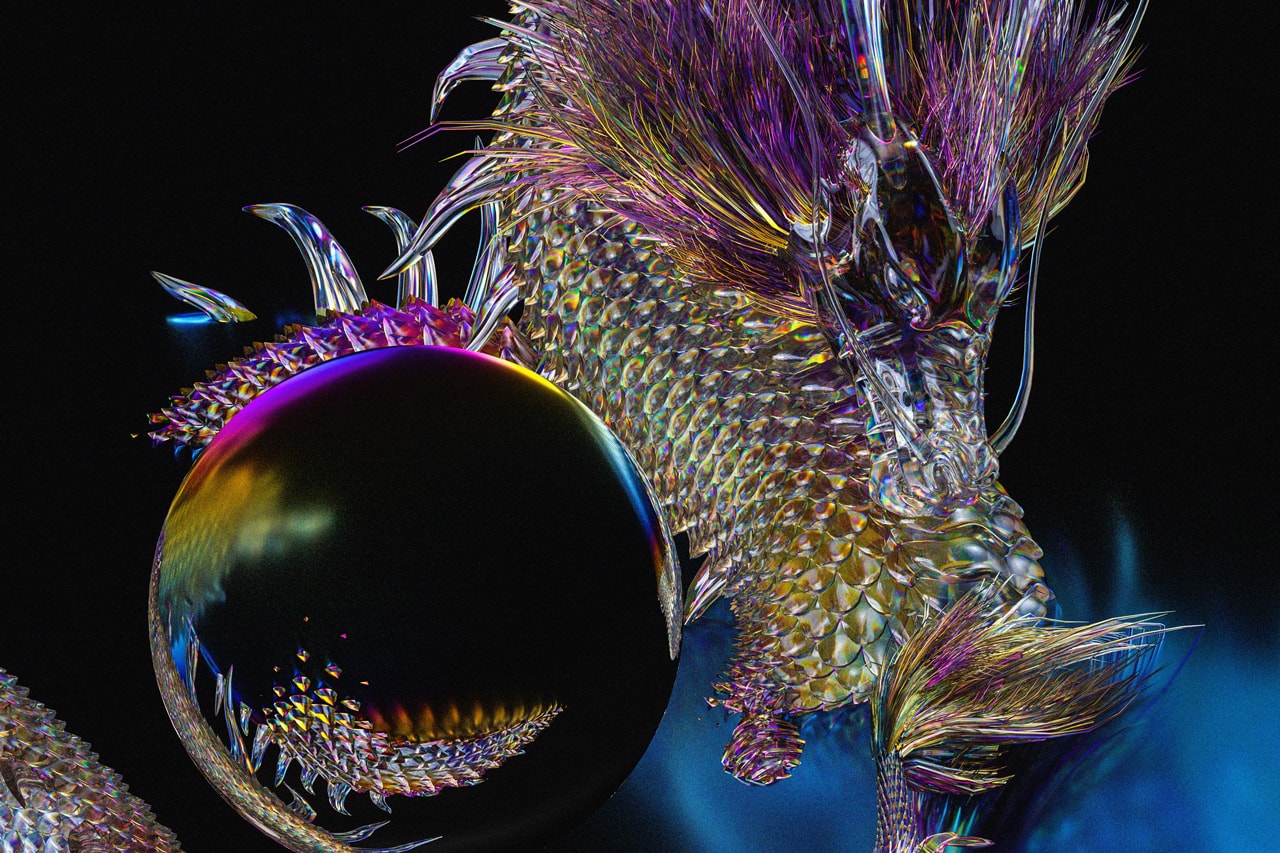 "Don't follow other artists. Don't follow trends."
Digital technology and artistic expression are intertwined now more than ever. What are your thoughts on digital art today?
There are so many digital artists and I'm super stoked to see what the future of this industry holds. There's also so many rip offs and people that just want to do this shit to get followers which sucks. Don't get me wrong, we all want that follower count to grow at some point. If getting more followers is the only thing that drives you to do something, that passion will burn in hell.
What is it like to be a digital artist in Montreal? Is there a growing community for this type of work there? Are you a part of any online communities?
To be honest, it sucks hard, Montreal doesn't recognize digital art that much. They're mostly caught up with illustration artists. My goal is to put digital art more on the map, but people are not as open as they are here compared to Los Angeles, Tokyo, New-York, etc. However, I feel like it's going to get there eventually thanks to festivals like Mural festival, and LNDMRK who opened their eyes to digital art in Montreal.
What projects are you currently working on?
Currently working on my VJ packs. I started to sell VJ packs on my Gumroad page so emerging artists can't pay over $30,000+ USD for a whole show production are able to get some of my older content for really cheap.