Aesop & RÆBURN: A Design for the Times
Introducing sustainability and functionality by way of a new portable hand care kit.
Arriving at a time when hand hygiene and care have become a crucial part of our daily routines, Aesop has collaborated with British fashion designer and leader in responsible fashion Christopher Raeburn on a portable cleansing and hydration kit dubbed the Adventurer Roll Up. The partnership was born from a shared dedication to sustainability and circularity.
At its core, the Adventurer Roll Up is a portable pouch containing three Aesop handcare products: the Resurrection Rinse-Free Hand Wash, the Resurrection Aromatique Hand Balm and a brand new product, the Resurrection Rinse-Free Hand Mist — all wrapped up in an environmentally-friendly pouch that has been handcrafted from pre-consumer recycled cotton. Its design features three purpose-fit pockets to house a trio of Aesop products and a co-branded cotton tape that allows for a neat rollup for secured portability.
While the general run of the Adventurer Roll Up comes in a sophisticated navy blue, the collaboration between Aesop and RÆBURN spotlights a limited-edition run of 300 RÆMADE Roll Ups that have been handcrafted in East London from reclaimed 1960s aeronautical navigation maps, each unique and individually numbered. The exclusive version of the Roll Up continues the sustainable mission of the collaboration, as four products can be created from just one map.
Driven by a mutual appreciation for sustainable and functional design, Aesop & RÆBURN will release the open-source pattern of the Roll Up pouch on aesop.com and raeburndesign.co.uk, encouraging everyone to repurpose old fabrics and pre-loved garments to create their own one-of-kind Roll Up to carry around Aesop products or similar-sized travel essentials.
HYPEBEAST sat down with Christopher Raeburn and Adam Kakembo, Chief Marketing Officer at Aesop, to discuss their shared principles and approach to sustainability, and the future oft the skincare industry.
HYPEBEAST: What is RÆBURN's design philosophy and how does it pair with Aesop's brand ideology?
Christopher Raeburn (CR): Everything we do at RÆBURN is guided by our 3R's ethos; RÆMADE, RÆDUCED and RÆCYCLED. We've long relished a very collaborative spirit, and pride ourselves on handcrafted and distinctive products with integrity and purpose. When we look at everything that Aesop is doing and the products that are developed, always with people and planet in mind, there is a lot of alignment and shared principles in the way we both approach things.
Your work often focuses on practical design. How do you balance style and function?
CR: Our RÆMADE philosophy informs our entire design process; guiding material choice, aesthetic and informing the rest of the development practice. Military garments in particular, with their high functionality and quality, inspired me from a young age. That said, we are a design-led brand – we're recognized for key archetypes that combine style and performance. We believe the result of this collaboration with Aesop also speaks to that.
You've partnered up with Aesop to release a selection of portable pouches devoted to hand hygiene and care dubbed the Adventurer Roll Up. How was designing these accessories different to creating RÆBURN apparel and accessories?
CR: It's been a very different experience in many ways; no less because collaborating through a pandemic has brought about a specific purpose and mission in itself. We're addressing a unique need that wouldn't have evolved had it not been for a partnership in these times. Partnering with Aesop has allowed us to combine a range of products; they are completely unique, and tried and tested on the highest possible level. When you are working on a clothing collaboration, there are also so many similarities; it's everything down to you even using the same vocabulary, you have the same way of working etc. To bring together craftsmanship across industries, and work together on the development aspect of the roll up is a real honour. Overall, it's been really exciting to actually work in a very different way, a really dynamic way, with new learning opportunities.
How did this collaboration between you and Aesop come about and what shared values regarding sustainability brought you both together for this project?
CR: From very early on when we were doing our research, I was really impressed by the amount of work that was happening at Aesop, more specifically The Aesop Foundation. This commitment to working with local communities and the company's philanthropic output is really a key alignment for RÆBURN.
We really see Craft, Creativity and Community as anchors for the way that we work; the craft and creativity of course come hand in hand with RÆMADE, RÆDUCED and RÆCYCLED, and environmentally the way we look at our manufacturing.
What was the creative process like between you and Aesop?
CR: Having worked alongside the Aesop teams both here in the UK and in Australia, and presented ideas particularly around the RÆMADE aspect of what we do with RÆBURN, has been a really dynamic and fun experience.
What's been wonderful is notably the 'phygital' creative process; the necessity to optimize digital so we can collaborate from anywhere, but then also to physically craft in the studio. We began with three or four different proposals that have ultimately been honed together through sampling, development and refinement in the RÆBURN Lab. Whilst all of the limited-edition RÆMADE pieces have been made in our atelier, partnering with Aesop has allowed us more manufacturing scalability. It's this combination that makes the process of creating a product together really exciting and enjoyable.
You create clothes that protect the wearer as well as the environment. How does this ideology interplay with Aesop's focus on wellness and skincare, especially for a society that's living through a pandemic?
CR: The Adventurer Roll-Up has been a seamless combination of wellness, design, community and purpose. The idea was always to be a functional and practical accompaniment to the everyday journey, whilst also standing as something unique and meaningful for the user through 2021 and beyond.
At RÆBURN we also recognize that cross-industry collaboration is key in addressing sustainability at-large. We all need to work together and combine forces to drive that momentum forward. Together with Aesop, there's an incredible opportunity to reach out and engage with new audiences that really share these values.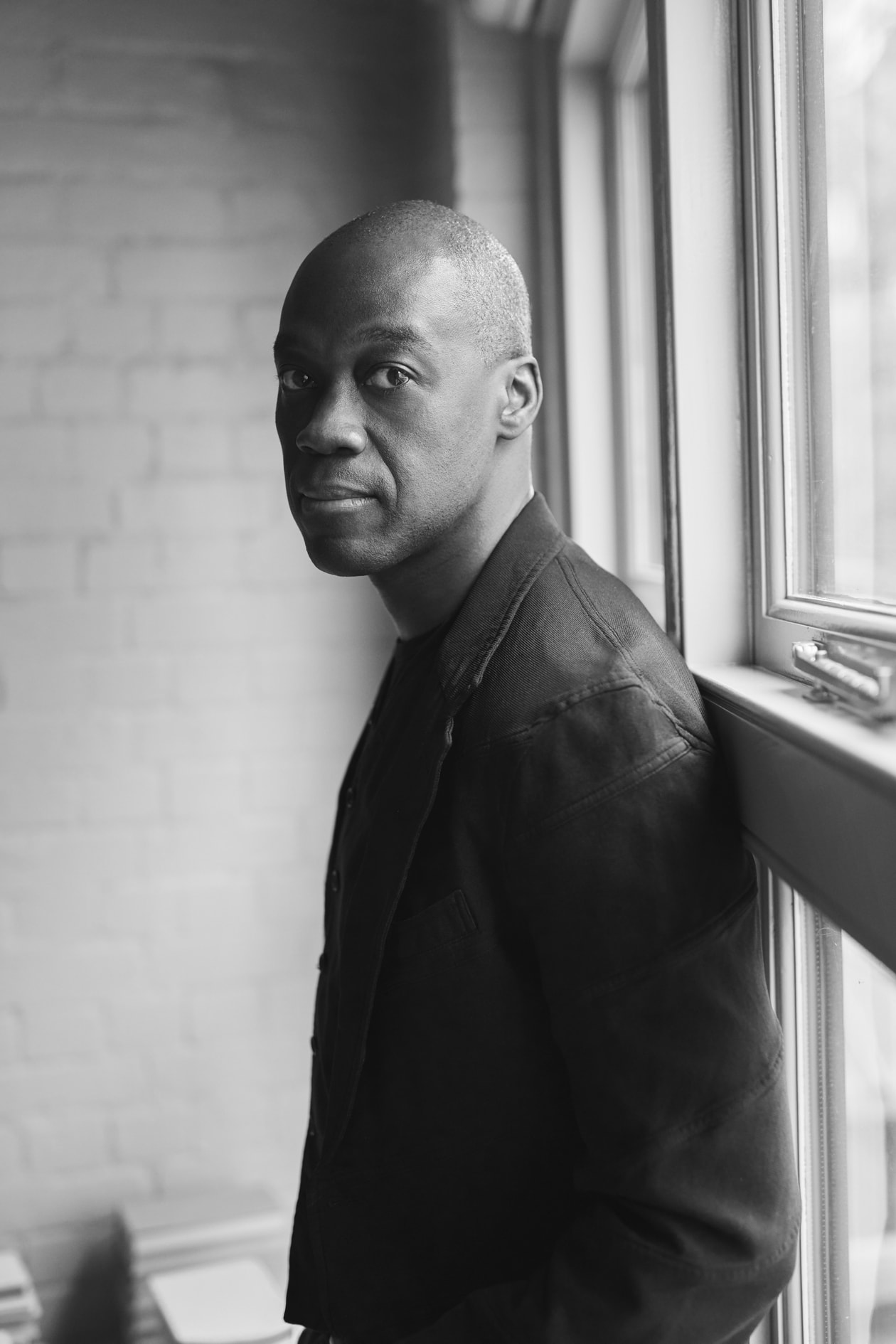 Do you think attitudes around wellness and skincare for men are evolving, and why? What role do brands such as Aesop have to play within the men's space?
Adam Kakembo, Chief Marketing Office, Aesop (AK): The last few years have witnessed a shift in everyone's approach to wellness, with a view to cultivating a slower, more considered way of life. The events of last year alone have seen daily cleansing rituals become vital moments of respite at the start or end of one's day. Whether it's dedicating more time to a thorough skincare regime or choosing a Body Cleanser with mood-enhancing benefits through its sensory aroma, we see an increasing appreciation for the holistic benefits of our products.
When it comes to skincare, our approach has not wavered in thirty-four years. From the outset, our products have been formulated to meet the needs of the skin across a global audience. The desire to look after and care for the skin, to groom and nurture it, is universal. The core needs of the skin—to be cleansed, hydrated, nourished and protected—are not exclusive to one gender. We believe that such care does not need to be complex and should always be minimally disruptive.
What else are you hoping to see from the skincare industry this year?
AK: There is an urgent need for all industries – not just skincare – to take collective responsibility for important sustainability issues. Cross-industry collaboration presents an opportunity to learn from each other, to share expertise and drive meaningful change. We have one future only, and time is running out.
For Aesop, our recent B-Corp certification is reassuring but 'sustainability' is not our word-du-jour. Anti-short-termism is an expression engraved deeply into Aesop's DNA, that unequivocally reflects our belief in longevity. None of Aesop's ingredients are animal-derived: all Aesop products are vegan. Nor have our formulations ever been tested on animals—be it by us or a third party. As a matter of fact, we are proud to be Cruelty Free International Leaping Bunny approved, and to be included on PETA's cruelty-free and vegan lists. This is not marketing or green-washing, this is our story that goes back to 1987, when concepts like people-planet-profit were yet to be coined. Times have changed, and today our audience rightfully demands us to be vocal about all our practices.
Transparency and a genuine commitment to do better for people and planet is essential to the future of our industry.
The new Aesop & RÆBURN collection will release on HBX on March 1 at 9 AM EST. Shop the collection online here.