Yusaku Maezawa Launches to International Space Station Ahead of Trip Around the Moon
The first tourists to visit the ISS in over a decade.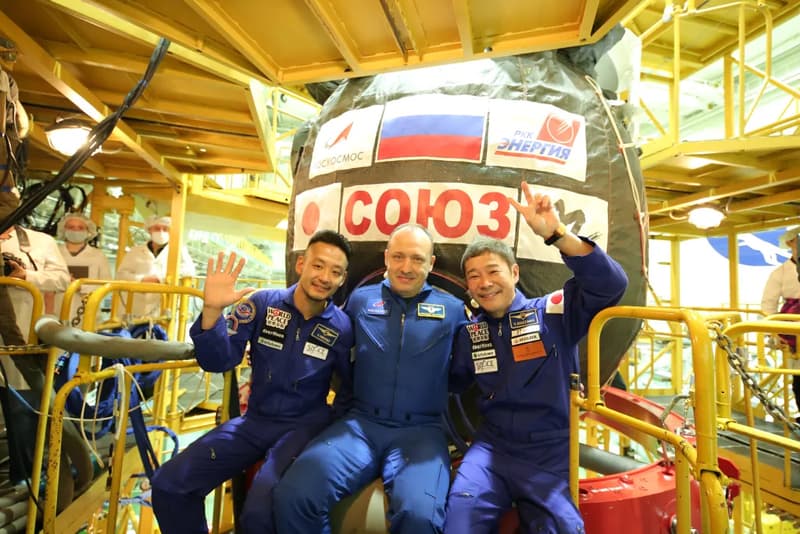 Japanese billionaire Yusaku Maezawa is heading to International Space Station for 12 days ahead of his upcoming trip around the Moon. Astronaut Alexander Misurkin and video producer Yozo Hirano will accompany him on the journey.
The trio will launch out of Baikonur Cosmodrome, Khazakstan on the Soyuz MS-20 rocket operated by Russia's Space agency, Roscomos. The six-hour journey will mark the first tourist trip to the space station in more than a decade. Roscomos notably sent a Russian director and actor to shoot the first feature film in space earlier in October.
Following the trip to the ISS, Maezawa is set to embark on SpaceX's trip around the moon dubbed the dearMoon project. The trip is tentatively set for 2023 and will be the first lunar journey by humans since 1972. Passengers on the flight will include Maezawa, one or two members, and eight civilians. The seats are all paid for, and the only criteria for applicants are that they aim to "help other people and greater society in some way", and are "willing to support other crew members who share similar aspirations."  The applicants chosen have yet to be announced.
The upcoming ISS launch will begin at around 2 a.m. EDT and the spacecraft is expected to dock at the station's Poisk module at around 8:41 a.m. EDT. Those interested can view the event stream here.
View this post on Instagram
In other news, William Shatner's Blue Origin Space voyage is becoming an Amazon documentary.