Justin Bieber's Timbiebs Merch is Reselling for Thousands of Dollars
Cementing the never-ending Bieber craze.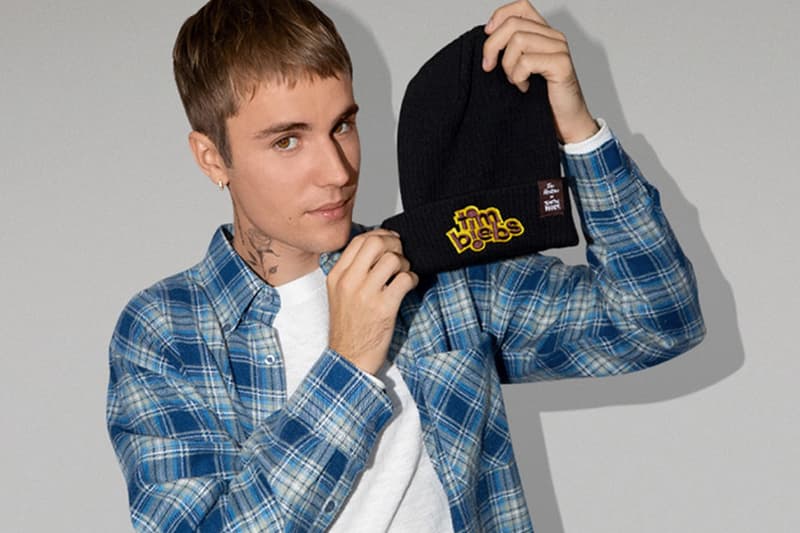 Since the announcement of Justin Bieber's collaboration with Canadian coffee house Tim Hortons, fans have been eager to get their hands on the exclusive collection of merch.
The restaurant chain partnered with the Canadian pop star to release new flavors of their quintessential mini doughnuts, dubbed Timbiebs which have taken the world by storm. Fans who have received their merch, which includes a fanny pack, tote bag and a beanie co-branded with the Timbiebs and Tim Hortons' labels, have been taking to resale sites such as eBay or Facebook Marketplace to make a quick return.
The merch including the Timbiebs doughnut boxes are selling for a wide range of prices. Global News reports that a TimBiebs of 10 is capable of going for triple digits. While some sell them for $20 to $50 CAD (approximately $16 to $40 USD), other boxes have been seen selling for close to $10,000 CAD (approximately $7,900 USD). As for the other apparel merch, which is all sold for $30 CAD (approximately $23 USD) at retail price, are going for anywhere between $30 CAD to $100 CAD (approximately $23 to $79 USD). The Toronto Star recently reported that a Justin Bieber x Tim Hortons fanny pack was selling for $2,500 CAD (approximately $1,975 USD) and the boxes for $500 CAD (approximately $395 USD).
It appears that the merch collection is a hit amongst fans across Canada and it remains to be seen how high the prices would go.
Sitting at a @TimHortons I used to work at 20 years ago while I wait for the mechanic… 5th person in a row has ordered a @justinbieber hat and they're sold out of Timbiebs. The collab is driving in-store merch sales and they're sold out of product (timbits).

— Shez Mehra (@shezmehra) November 29, 2021
In case you missed it, Maille and Mike's hot honey collide for a Hot Honey Dijon release.