A&W Takes Aim at Celebrity-Endorsed Fast-Food With "Anti-Celeb Meal"
Shedding light on the industry's labor shortage.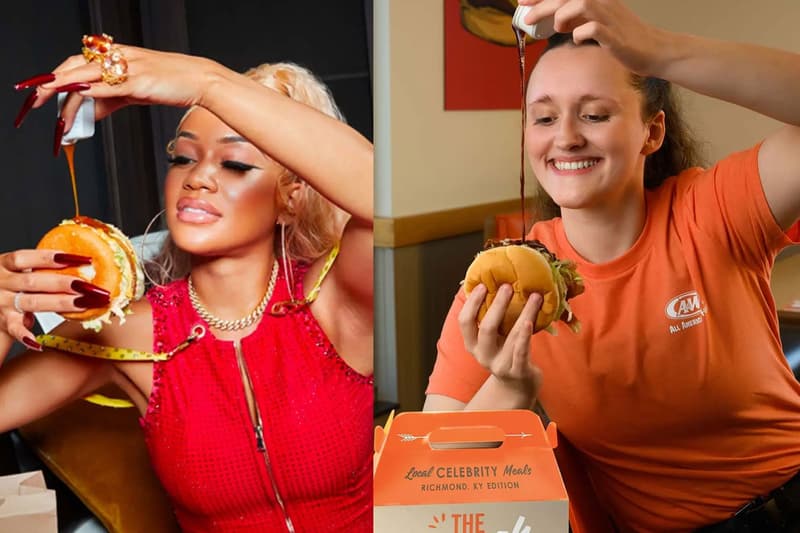 A&W is taking aim at the recent surge of celebrity marketing in the fast-food industry.
Named the "anti-celeb meal," this new marketing campaign goes in the opposite direction as Popeyes, McDonald's, and Tim Hortons, enlisting real employees from its central Kentucky stores to promote the franchise.
Created to shed light on the industry's labor shortage and understaffed restaurants, this new approach puts all the attention on the people that interact with customers on a daily basis, and the front-line staff that keeps each restaurant afloat. Check out some of the campaign's imagery below.
Shunning Celebrities, A&W Features Workers In Recruitment Campaign https://t.co/N0CUJfYqnp pic.twitter.com/yLxvykVGqU

— MediaPost (@MediaPost) December 7, 2021
.@awrestaurants' cheeky effort spotlights employees as "locally sourced celebrities" and doubles as a recruiting strategy amid a national labor shortage. https://t.co/2kw3UjHfdJ

— Marketing Dive (@marketingdive) December 2, 2021
In other food news, OREO THINS joins Barefoot for a cookies & cream red wine blend.