Rick Ross Reveals Full Tracklist for New Album 'Richer Than I've Ever Been'
The rapper also drops his new single "Little Havana."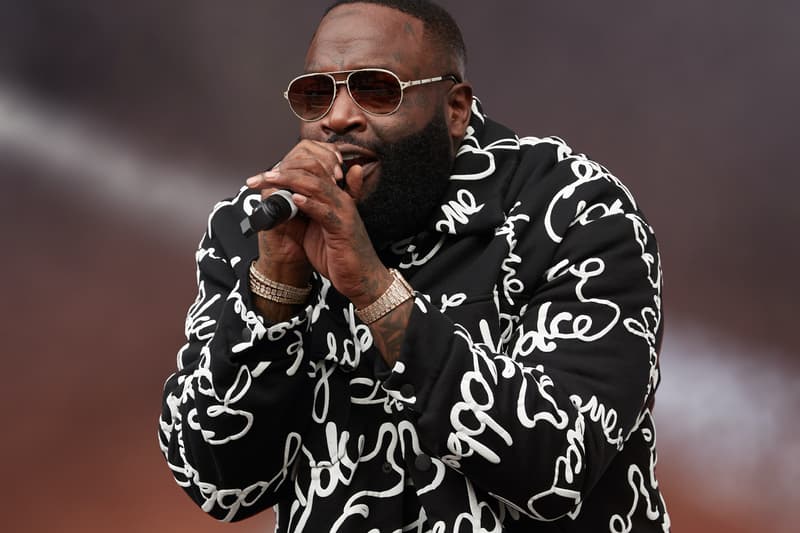 Earlier last month, rapper Rick Ross announced his brand new album Richer Than I Ever Been at the Miami Heat vs. Boston Celtics game. Approximately a month later, Ross has dropped a single off this album titled "Little Havana" featuring The-Dream and Willie Falcon.
Having teased the new album since last year, Rick Ross fans are finally getting a taste of what to expect for his new mixtape which is set to drop by the end of the year. Fans have recently received a few hints regarding what the new project will feature, including a track with Jazmine Sullivan and 21 Savage titled "Outlawz." Now, the rapper has revealed the tracklist which sees the album include guest verses from DreamDoll, Yungeen Ace, Blxst, Future, Benny The Butcher, Wale and more. The album features ten songs and is expected to drop on December 10.
Back in September, Ross spoke about his much-anticipated 11th studio album stating, "Really, I feel this is the best album I've ever done. I make progress every day. I feel like some of the stuff I'm saying on this album is really going to separate it from others."
Take a look at the tracklist and the new single "Little Havana" below.
Rick Ross Richer Than I've Ever Been Tracklist

Little Havana Ft. Willie Falcon & The-Dream
The Pulitzer
Rapper Estates Ft. Benny The Butcher
Marathon
Warm Words In A Cold World Ft. Wale & Future
Wiggle Ft. DreamDoll
Can't Be Broke Ft. Yungeen Ace & Major Nine
Made It OUt Alive Ft. Blxst
Outlawz Ft. Jazmine Sullivan & 21 Savage
Imperial High
View this post on Instagram
In other music news, Tame Impala, Doja Cat, Post Malone to headline 2022 Hangout Fest.