Tom Brady Signs 10 NCAA and Newly Drafted Pro-Athletes to BRADY Apparel Brand
The athletes will officially be the face of the brand.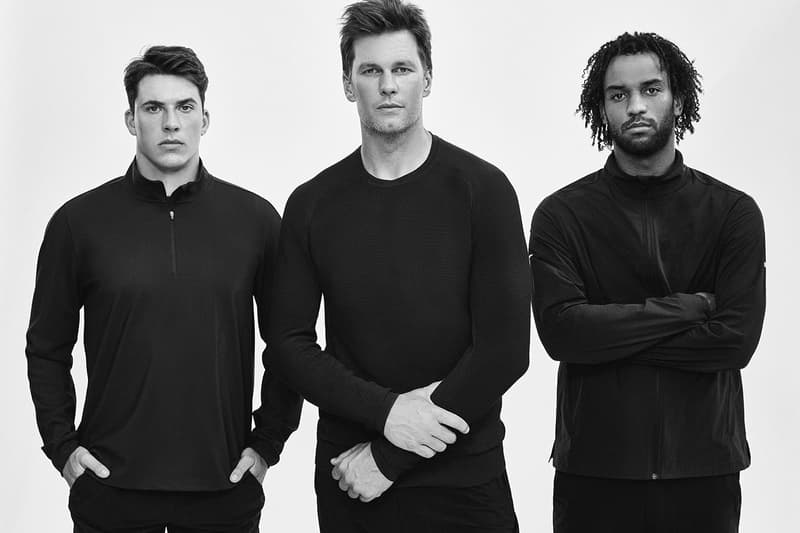 In anticipation of Tom Brady's launch of his namesake apparel brand BRADY, the NFL star has unveiled the first look at the inaugural campaign.
Set to launch in early 2022, the brand has recently signed a diverse group of ten NCAA and newly drafted athletes to become the face of the brand. BRADY hopes to inspire the next generation of athletes with these new pro-athletes, as well as provide them with a platform to amplify their collective voices. The ten chosen individuals match the brand's founding principles including, inspiring fearlessness, resilience and confidence towards achieving peak performance.
Tom Brady, co-founder of BRADY said, "Having these ten athletes represent our first BRADY campaign is really special. They are hardworking and driven players in the early stages of their careers and each one of them embodies the spirit and ethos in which our brand was founded." Two of the outstanding athletes featured in the campaign are Freshman of the YEar Shedeur Sanders, son of the legendary football player Deion Sanders and Cade McNamara, the first quarterback to beat Ohio State in ten years who hails from Brady's alma mater, the University of Michigan. The roster of athletes are featured across several sports including basketball, football, baseball, tennis and hockey.
BRADY launches on January 12, 2022 exclusively online at BradyBrand and on Nordstrom on January 19, 2022. Stay tuned for more information on the launch.
In case you missed it, Helmut Lang pre-fall 2022 collection goes back to basics.