Subway Announces its "CookieWay" Pop-Up Restaurant
To celebrate National Cookie Day.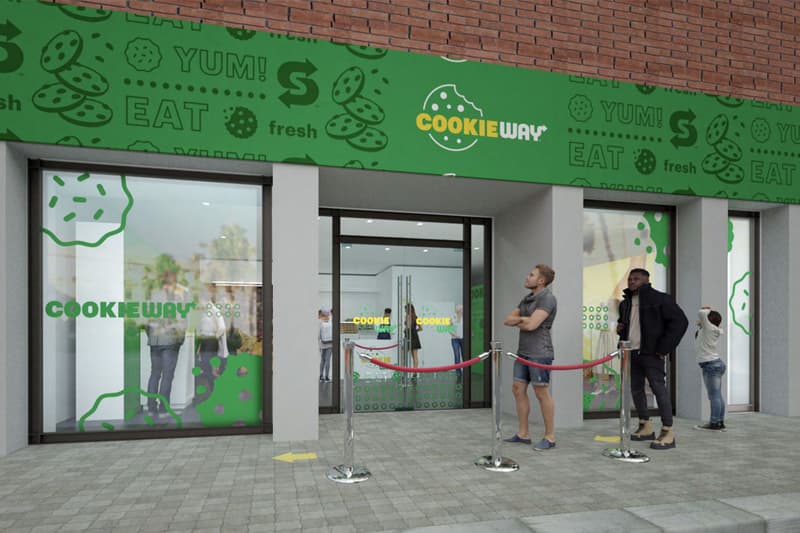 Looking to celebrate National Cookie Day (December 4), Subway has announced that it will be launching its first-ever pop-up restaurant dedicated to its signature cookies. Dubbed "CookieWay," the concept will exclusively serve the signature dessert for customers to indulge in the irresistible tastes of their favorite Subway cookies.
Accompanying limited-edition classics and new flavors exclusive to the pop-up will be exclusive merchandise, larger-than-life cookie installations and "sweet moments curated to celebrate cookie love." Fans that visit CookieWay in New York will be treated to a complimentary six-pack of cookies while supplies last, with an optional donation to Make-A-Wish® Metro New York.
"Subway is launching Cookieway as a special thank you to our fans, who overwhelm us with love for our cookies and have helped make Subway cookies the co-star of our menu, alongside our subs," said Carrie Walsh, Chief Marketing Officer, Subway. "National Cookie Day is the perfect holiday to celebrate our iconic cookies and creates an opportunity to support the great work of Make-A-Wish by encouraging Cookieway visitors to make a donation when they receive their delicious cookie sample pack."
Subway's CookieWay pop-up restaurant in New York will be open December 2-5, catch the exclusive menu of cookies below. For those unable to make it to CookieWay, Subway will be offering 10% off and a $0 delivery fee for all cookie orders placed on the Subway app through till the end of the year.
CookieWay
91 Allen Street, New York City,
New York,
Canada
December 2-3, 2-6 p.m. EDT
December 4-5, 1-5 p.m. EDT
Chocolate Chip: Soft, chocolatey and delicious. Chocolate Chip is a classic for a reason and a staple at CookieWay.
Oatmeal Raisin: Another Subway classic, the Oatmeal Raisin cookie offers CookieWay customers the familiar soft, chewy taste of oatmeal complemented perfectly by raisins.
Raspberry Cheesecake: The rich, creamy taste of cheesecake with a fresh, fruity twist, all in one bite – a fan-favorite and available at CookieWay.
White Chip Macadamia Nut: A Subway cult favorite, CookieWay customers can indulge in the familiar soft, buttery and sweet White Chip Macadamia Nut cookie.
Caramel Apple: Back on the menu only at CookieWay, the Caramel Apple cookie is the ultimate seasonal dessert, featuring chunks of apples blended in buttery dough, mixed with caramel chips and caramel salted crunch and topped with caramel icing drizzle.
Double Chocolate: Venturing to the U.S. for the first time, the exclusive Double Chocolate cookie flavor is the choice for CookieWay customers who can't get enough chocolate.
S'mores: The limited time only S'mores cookie comes back exclusively at CookieWay to satisfy cravings and bring back memories of summer's favorite campfire snack.
Caramel Brownie: This treat is the perfect combination of crispy cookie and chewy brownie loaded with chocolate and topped with caramel drizzle, available for a limited time at CookieWay.
M&M®: Available exclusively in the U.S. only at CookieWay, the M&M cookie mixes the colorful chocolate candy in chewy, irresistible cookie to make an instant classic.
For more food and beverage news, Milk Bar recently tapped Mariah Carey's Black Irish Cream for a special cake release.