Green Bay Packers Quarterback Aaron Rodgers Is Considering Retiring After 2021
"I wouldn't rule that out."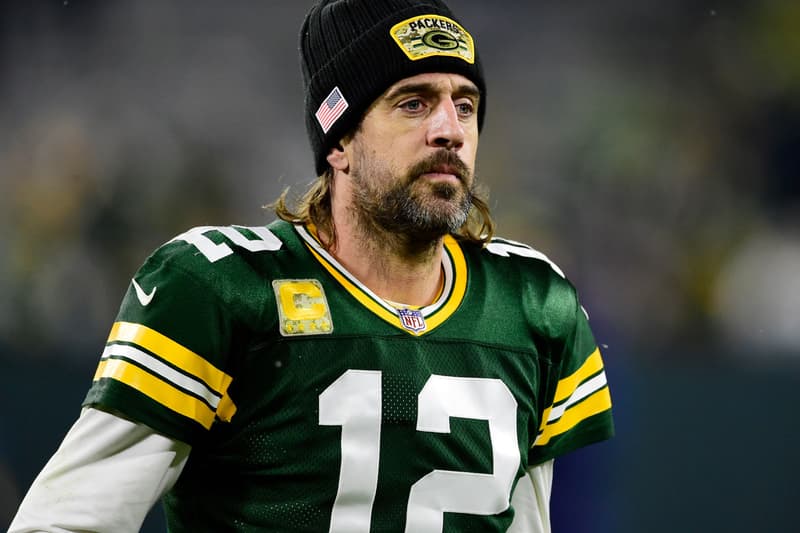 Talk of Green Bay Packers quarterback, Aaron Rodgers retiring has been ongoing throughout the season. While the question of where he will go has been a common topic, Rodgers has been exceptionally vague.
In a recent interview reported by the NFL, Rodgers was asked if he has decided against retiring after 2021. He responds, "I wouldn't rule that out. I think that I'm just enjoying this season for this season. I think that playing next year will definitely be in the thought process. One of the things, wanting to not be a bum on the way out and still be able to play, I think, is important to me."
While retirement may be on his mind, Rodgers has proved that he is still a contender for MVP this season. He currently ranks 10th in passing yards at 3,689 but has a stellar 33-4 touchdown-to-interception ratio. Rodgers later reflected on his year stating, "If this year has taught me anything, it's that I still can play, I still have love for the game I'm still super competitive and I still enjoy the process of the week. I miss practice and it's tough to not be out there, week after week now. But I still do love competing and I love being out there."
Rodgers has currently been out of practice due to a toe injury. While that is the case, the Packers still have a shot at the Super Bowl being that the team now has a one-game lead for the NFC's top seed. It is uncertain if he is thinking about retirement or will move from the Packers, but Rodgers did clarify, "There'll be a lot of things that I'll weigh in the offseason. Saying that doesn't mean, or any of the comments I've made, doesn't mean I'm thinking about elsewhere, I do want to clarify that. The things that I've said about the team this year, about general manager Brian [Gutekunst] and I's relationship has been heartfelt and genuine and I do appreciate a lot of the things I've seen from the team that are directly related to conversations we had in the offseason, and that was meaningful to me."
In case you missed it, Tom Brady reveals the NFL warned him after tossing the Surface tablet.