Melania Trump Will Launch an NFT Platform
The first sale will be a watercolor portrait of her eyes, titled 'Melania's Vision.'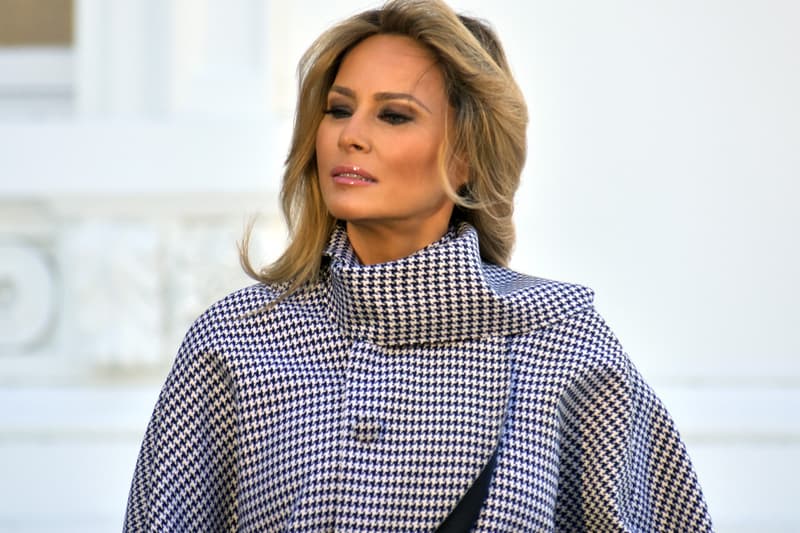 Melania Trump will be one of the latest figures to launch an NFT platform. The news broke Thursday as the former First Lady previewed an NFT of a watercolor portrait of herself, titled Melania's Vision (2021), which was created by French artist Marc-Antoine Coulon.
The burgeoning platform will be powered by Parler and is the first public endeavor she has undertaken since leaving the White House nearly a year ago. "I am proud to announce my new NFT endeavor, which embodies my passion for the arts and will support my ongoing commitment to children through my Be Best initiative," Trump said in a statement.
Excited for this new venture, which combines my passion for art and commitment to helping our Nation's children fulfill their own unique American Dream. #MelaniaNFT https://t.co/XJN18tMllg pic.twitter.com/wMpmDDsQdp

— MELANIA TRUMP (@MELANIATRUMP) December 16, 2021
The artwork is accompanied with a recording by the former First Lady, in which she states, "My vision is: look forward with inspiration, strength, and courage." The sale will take place on December 31 and has a base price of one Solana or the equivalent of $150 USD on a credit card. According to a press release by the Trump office, a portion of the proceeds will go to charity, however, the amount is not clear.
In other art news, an antique globe bought for $199 USD sells for $154,000 USD.