Kering and LVMH Release Official Statements in Response to PETA Allegations
Regarding findings of animal cruelty in an Indonesian slaughterhouse linked to the luxury conglomerates.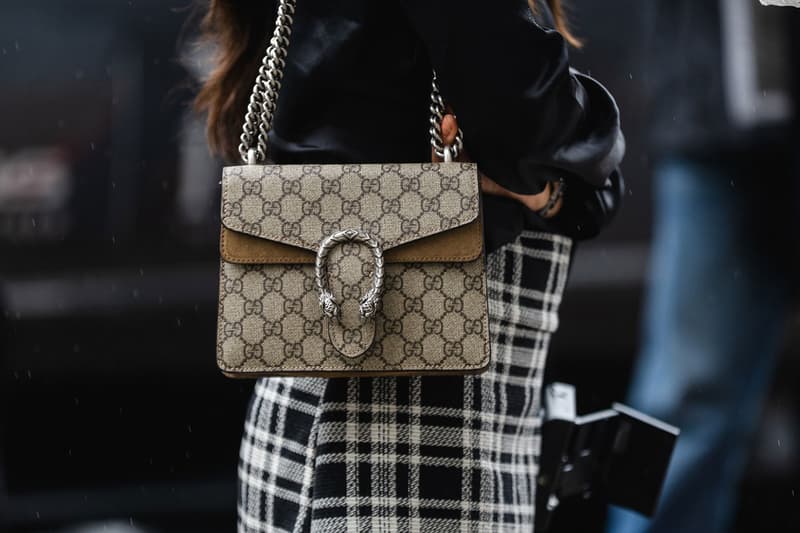 French luxury conglomerates Kering and LVMH have officially released a statement in response to PETA's allegations of animal cruelty in Asia.
Recently, PETA shared their most recent findings from an investigation of an Indonesian slaughterhouse, said to be linked to how luxury fashion houses make their products. The investigation calls the out Gucci for killing lizards in a "violent, inarguably cruel manner" for its accessories. The organization states, "The lizards' legs are tied, then they're callously thrown around and beheaded without stunning—causing them a prolonged, agonizing death. This kind of cruelty goes into every one of Gucci's lizard leather purses, belts, wallets, and other fashion accessories."
Kering and LVMH's executives have received letters from PETA's president Ingrid Newkirk and has been urged to stop using exotic animals for their products. In the letter Newkirk detailed, "No bag, belt or wallet is worth such pain and suffering, especially since your designers have access to the most advanced and beautiful leathers. Kering recently provided an official statement to WWD commenting on the situation and reassuring consumers that the company remains committed "to respecting the highest standards of animal sustainability and labor conditions in its sourcing of precious skins." Kering adds,
"As for the information regarding the mistreatment of lizards in an Indonesian processing facility that was brought to us by PETA, while we have taken these allegations very seriously, there is no evidence that Kering brands are directly or indirectly connected with this facility or those practices."
While LVMH is not directly linked to the case of the Indonesian slaughter house, the house also released a statement to the New York Post sharing, "LVMH respects all views and sensitivities on the use of animal-based raw materials and we support and are actively involved in the sector's efforts to achieve the best possible practices. Our intention is to provide customers with a product that has been made in the most responsible and ethical manner possible."
In other fashion news, Dior has appointed Kylian Mbappé as its new global ambassador.