Kevin Durant and Kyrie Irving Enter NBA's Health and Safety Protocols
The franchise now has a league-high of 10 players in protocols.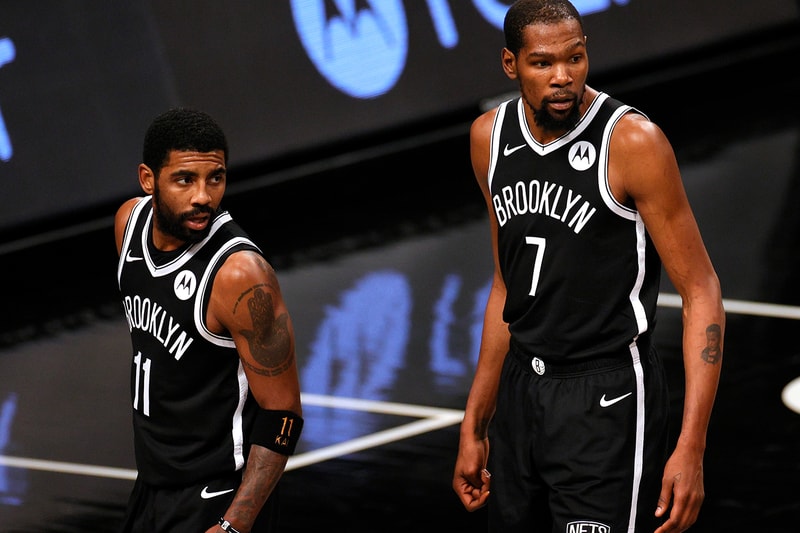 COVID-19 is hitting the Brooklyn Nets hard this week as Kevin Durant and Kyrie Irving became two of its latest players to enter the NBA's health and safety protocols.
According to reports, the team now has a total of 10 players in protocols including James Harden, LaMarcus Aldridge, DeAndre' Bembry, Bruce Brown, Jevon Carter, Paul Millsap, James Johnson and rookie Day'Ron Sharpe. "These are unforeseen circumstances and I hate to say it, it's almost like we've gone back to six months, a year ago unfortunately with the cases rising," Nets general manager Sean Marks said.
Irving's entry into the protocols occurred just a day after the franchise decided to allow him to return for practices and road games; he is still not allowed to play home games at the Barclays Center due to New York City's vaccine mandate. "Several months ago we made a decision that was based around what was best for the team," Marks explained. "What was best for the team at that point was continuity and I think we all see that continuity right now over the course of the last week and whatever the future looks like maybe out the window for a while, and we've got to navigate that as best we can."
"There's also a risk for Kyrie when a guy comes in and if they're not vaccinated," the GM added. "I don't want to get into those type of discussions but that's a risk for him coming into this environment, not just the team and so forth. But we're all well aware of the status and his status and moving forward and how we'll navigate this as best we can."
Elsewhere in sports, Jake Paul stopped Tyron Woodley with a massive sixth-round knockout.