Kyrie Irving Will Not Be Playing in Brooklyn Nets Home Games for the Forseeable Future
Irving's vaccination status forces the Nets to alter their championship approach.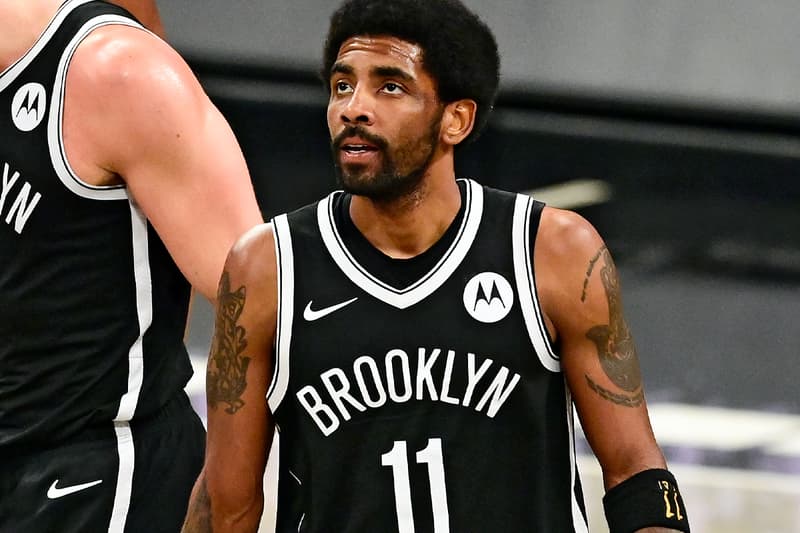 The Brooklyn Nets are gearing up to play their home games without their star guard, Kyrie Irving.
In the recent vaccination drama surrounding Irving's availability due to New York City's COVID protocols, Nets' head coach Steve Nash has confirmed that the team is grappling with the idea that they will not see Irving play in Barclays Center. Nash said, "We recognize he's not playing in home games. We are going to have to for sure play without him this year. So it just depends on when, where and how much."
As per New York City's COVID mandate, indoor gyms require each person to have proof of at least one of the vaccination shots. These include Barclays Center which is the home of the Nets and Madison Square Garden, home of the New York Knicks. However, since the team's training facilities are considered to be a "private office building," Irving is allowed to practice with the team at their HSS Training Center.
Nash is staying optimistic as the team tries to navigate the new norm. He adds, "I think right now we assume he's not going to be available for home games, but anything can change…Right now we are just trying to remain flexible, open-minded and figure it out as we go because the information is coming in by like the half-day here."
Since returning to Brooklyn, Irving has already missed four consecutive practices and a home preseason game last Friday. Irving will not play in the game against Philadelphia on October 11. Recently, Irving's teammate Blake Griffin commented on the situation stating, "It's not something we, I have experienced before. Whatever he decides, whatever the team decides, whatever agreement we come to or whatever happens, we are just going to support him. When he is here, we can use him. He's amazing. I'm not even going to waste time trying to wrap my head around something that I don't know the situation yet. We will adjust and act accordingly."
In case you missed it, here's how fans reacted to Carmelo Anthony's first points for the Los Angeles Lakers.