Ken Block Unveils His 1980s Pikes Peak-Inspired Audi S1 e-tron Quattro Hoonitron
Debuting in the upcoming 'Elektrikhana' video.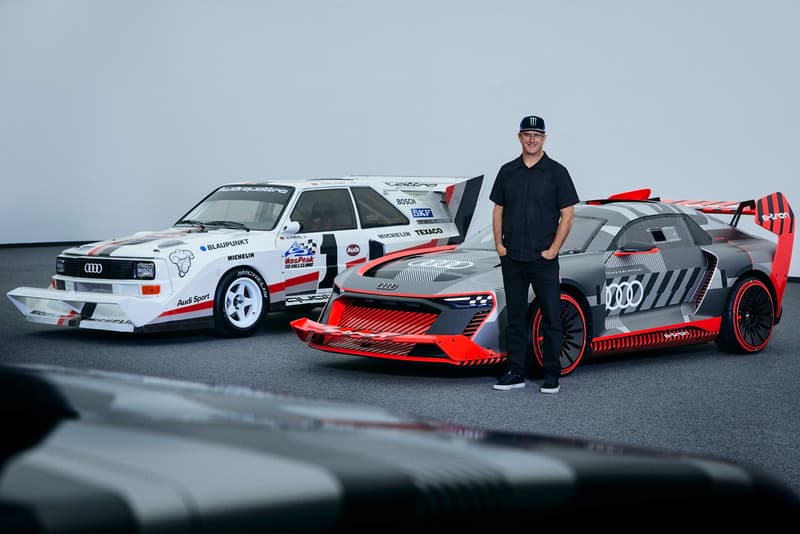 1 of 13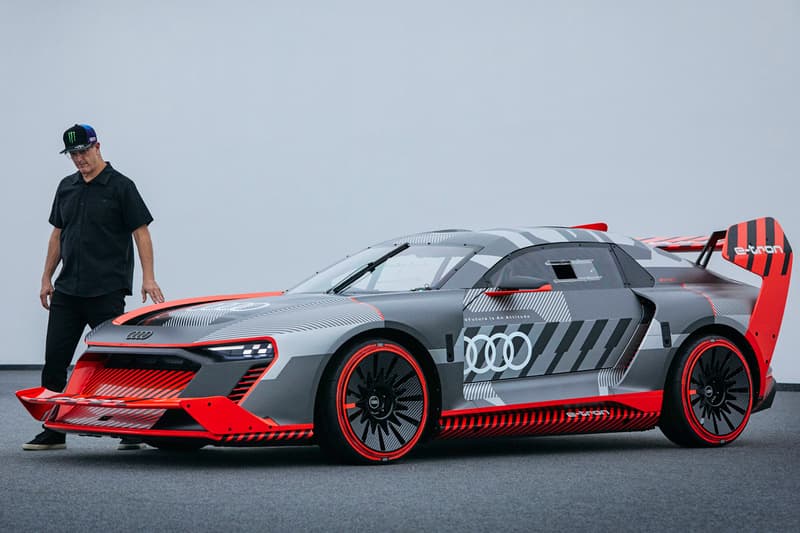 2 of 13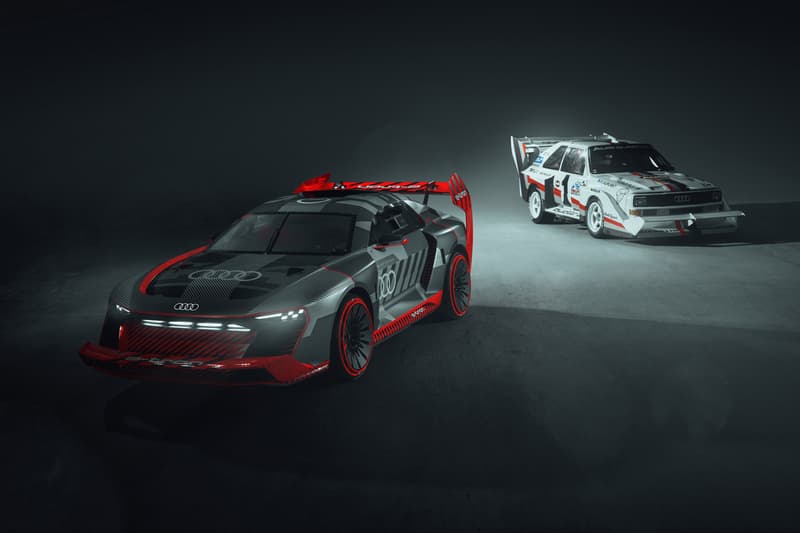 3 of 13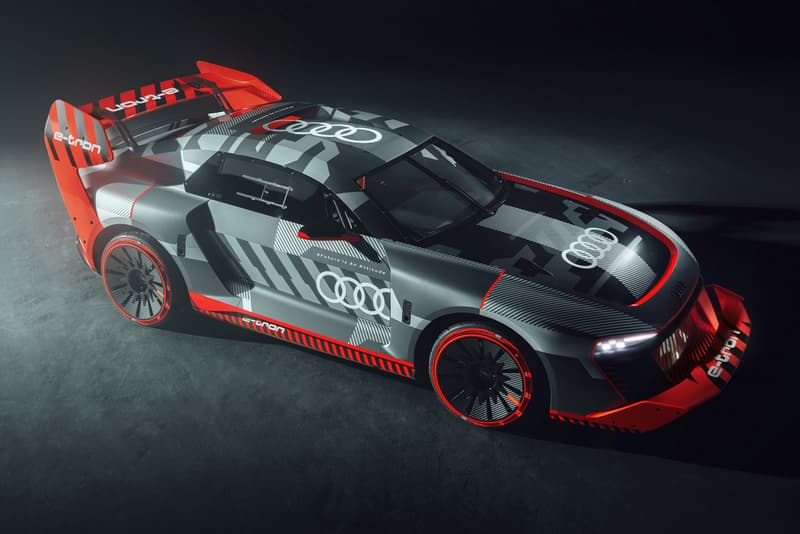 4 of 13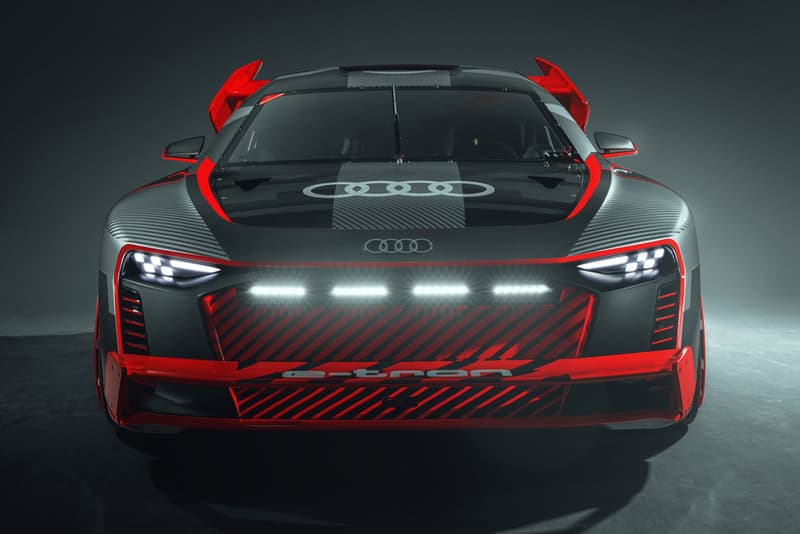 5 of 13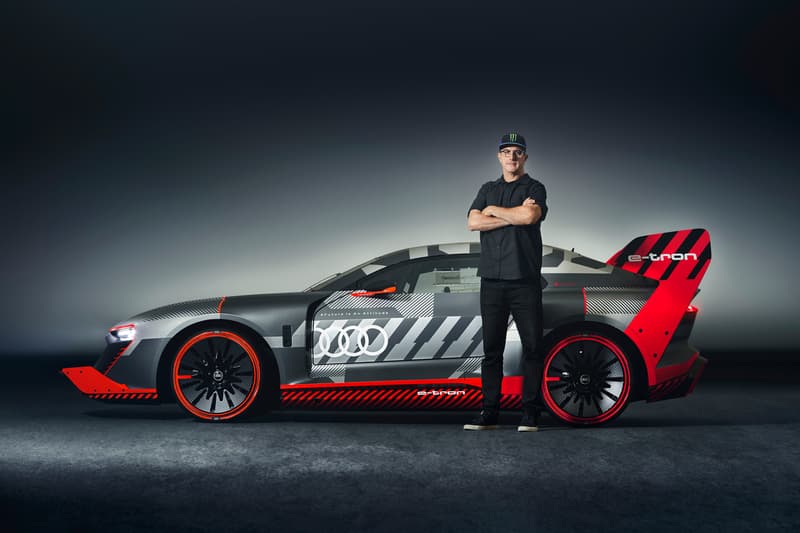 6 of 13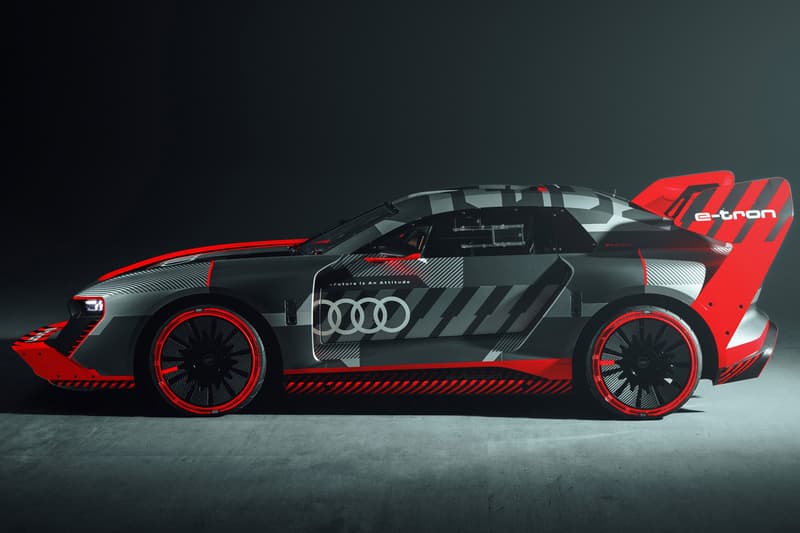 7 of 13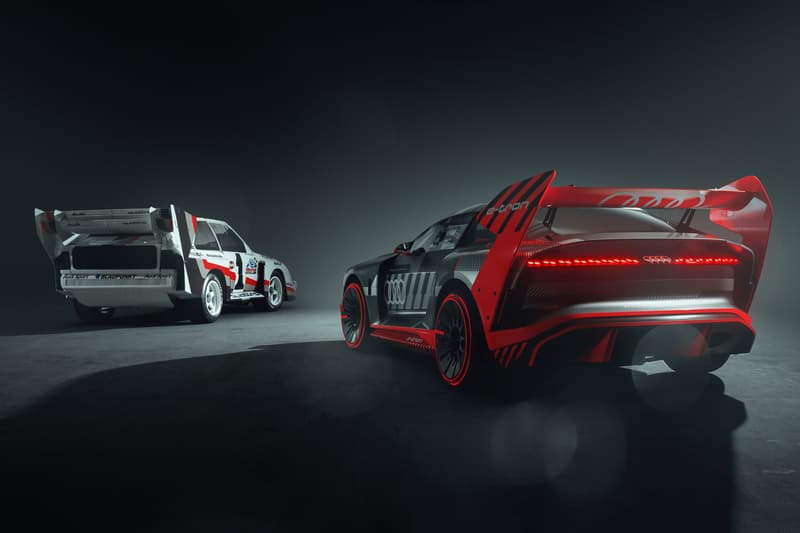 8 of 13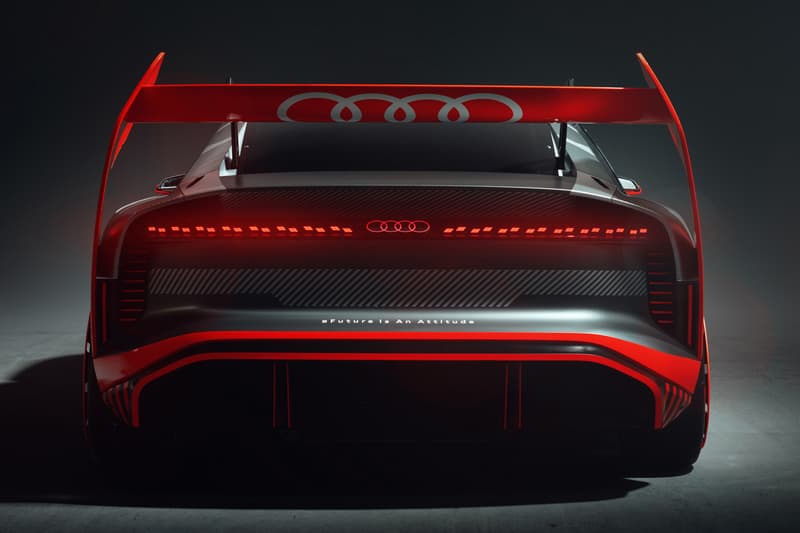 9 of 13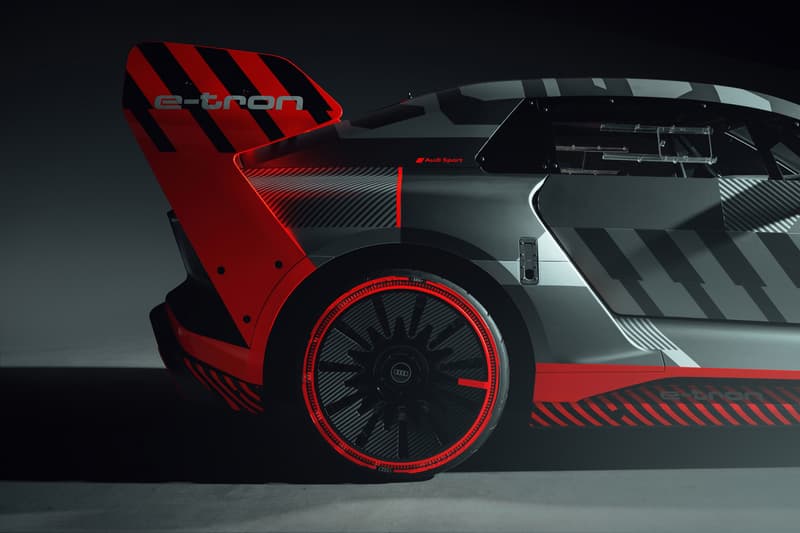 10 of 13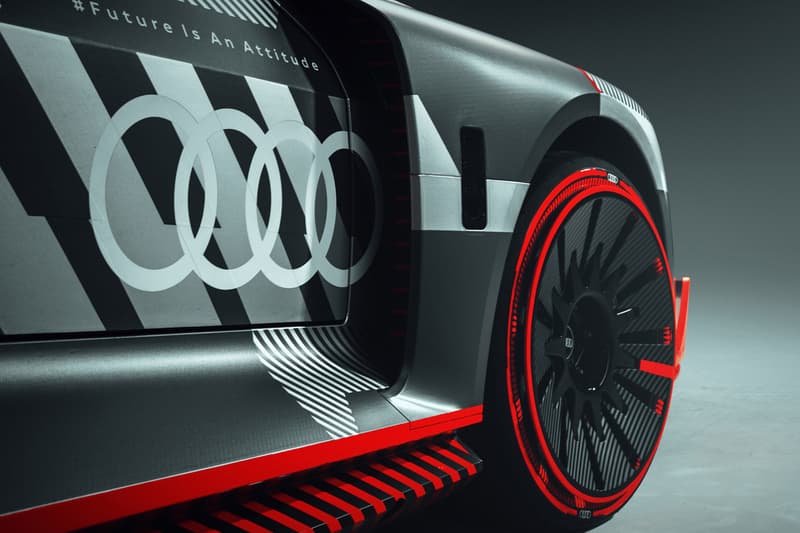 11 of 13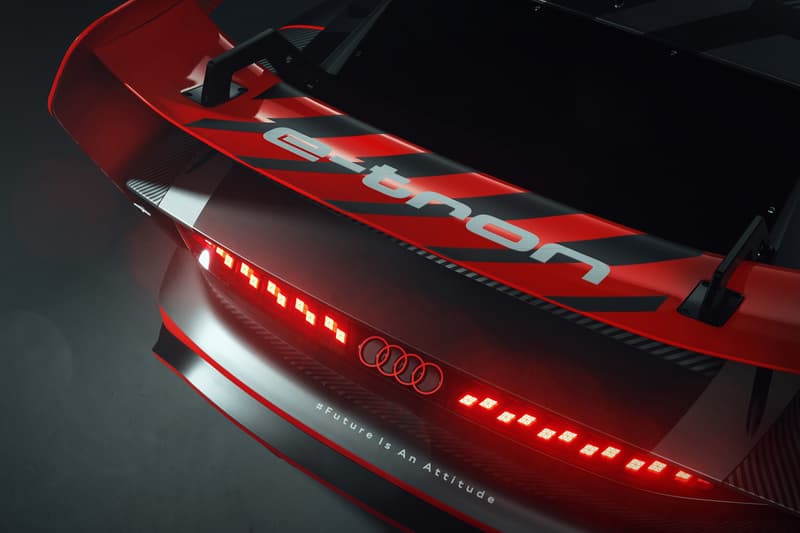 12 of 13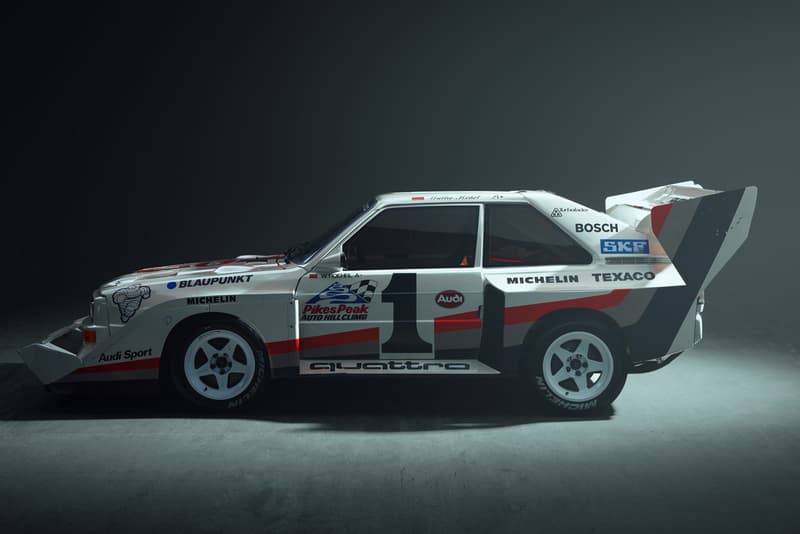 13 of 13
Ken Block is a living legend in the automotive world, known for his incredible abilities on the drift circuit and for tackling Gymkhana courses, but now the American driver is looking towards the future of electrification with the announcement of his new car: the Audi S1 e-tron Quattro Hoonitron.
Audi's one-of-a-kind electric car has been developed for Block's Elektrikhana video, which is an EV take on his famous Gymkhana series. Speaking on the collaboration, Block said, "Audi has now developed this car for me and my team, and has joined us in our next project. [It] has made a dream come true for me. The Hoonitron is writing the next chapter in our history and taking our Gymkhana story into the future."
But the car is more than just an exercise in showing off, as it was developed in the same facility as the four rings' RS e-tron GT — one of the most formidable electric cars on the market. As Marc Licht, Audi's chief designer explains, "It was about creating a modern, all-electric interpretation of the S1 Pikes Peak. The timeline was extremely tight: while our design process normally takes one to one-and-a-half years, we only had four weeks from the first drawing to the final design. We were constantly in touch with Ken Block and his team and engaged in intensive exchanges."
Despite the time limits, Audi has produced something truly special. As fans will be able to tell, it draws inspiration from the Group B 1980s rally and Pikes Peak legend Audi Quattro S1, featuring a boxy silhouette that's been reinvented for modern-day aerodynamic reasons. Side-by-side you can see the likeness, with the front end sporting a huge lip and the rear spoiler dominating the design.
As expected, the car comes with all-wheel drive and packs two electric motors. Block explains how the power works, noting: "I'm familiar with a wide variety of cars using internal combustion engines and transmissions, but there were a lot of new things for me to learn here. Spinning into a donut at 150 km/h directly from a standstill — just using my right foot — is an all-new experience for me."
Made around a carbon fiber chassis and completely compliable with FIA racing standards, the Hoonitron is no unusable concept. Instead, it's destined to take on Elektrikhana, drifting and spinning around a tight course — albeit silently.
Take a look at Ken Block's Audi S1 e-tron Quattro Hoonitron above, and expect the video to release in a few months.
In other news, David Beckham has crafted his own Maserati MC20.