Barack Obama Reveals His Favorite Songs of 2021
Featuring tracks from Lil Nas X, Cardi B, Lizzo and more.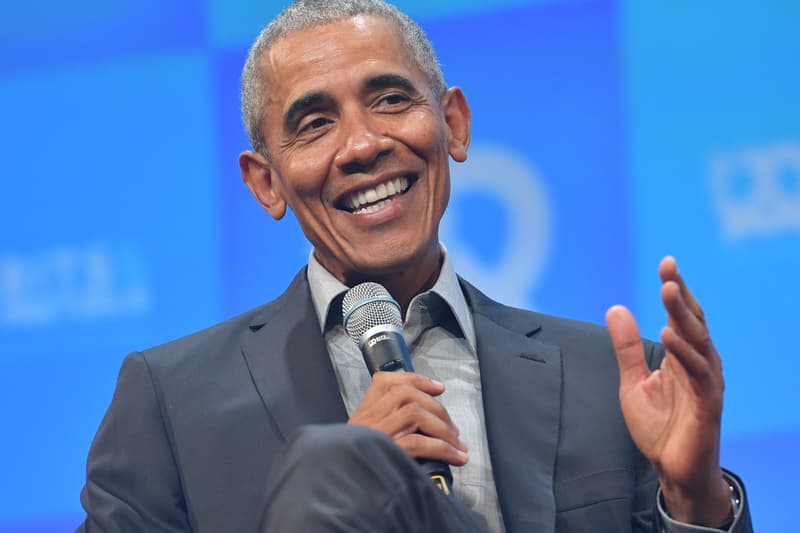 Continuing with his tradition of making annual end-of-the-year lists, Barack Obama has shared his top songs of 2021. This year's list spans 27 songs and per usual, dabbles in a variety of genres.
"I've always enjoyed listening to a wide variety of music, so it's no surprise that I listened to a little bit of everything this year," Obama said on Twitter. "I hope you find a new artist or song to add to your own playlist."
The selection names some of pop hits of the year, including "MONTERO" by Lil Nas X and "Rumors" by Cardi B and Lizzo.
Obama has also been enjoying the bachata and reggaeton-blending track "Volvi" by Bad Bunny and Aventura, as well as Isaiah Rashad's "Headshots 4r Da Locals" and Nas and Lauryn Hill's "Nobody."
Other artists in rotation include Little Simz, Parquet Courts, Mitski and more.
Earlier this year, Obama debuted his playlist for summer 2021, featuring Migos, Drake and Lil Baby, among others.
Listen to Obama's Favorite Music of 2021 Playlist on Spotify.
In other music news, a producer has said that Drake recorded verses for Kanye West's "Yikes."