Unpicking Zalando's Shift Towards Streetwear
With the launch of 'Zalando Street,' the European retail giant is fine-tuning its proposition.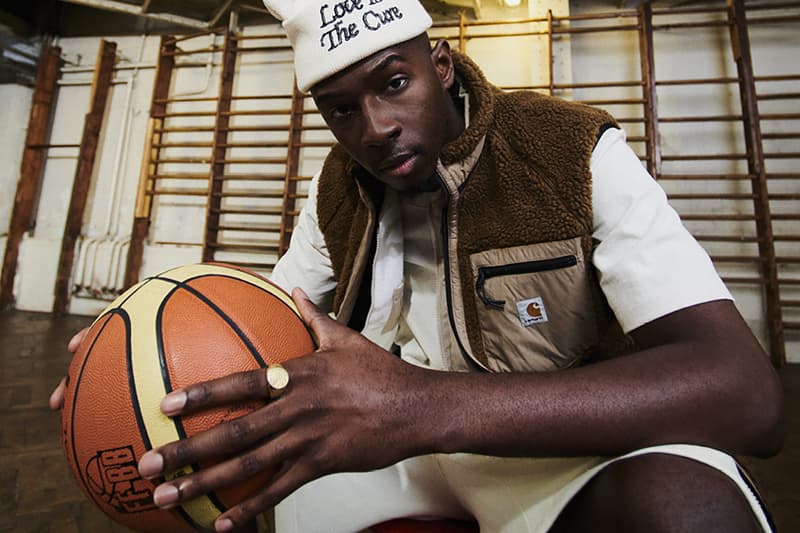 If you're outside of Europe, Zalando might not yet be a household name. Within Europe, though, it's a retail behemoth. Its numbers are undeniably staggering: serving 46 million customers across 23 markets, it dwarfs pretty much every other retail presence on the continent.
Until now, its menswear positioning has been broad-ranging and eclectic, encompassing everything from Moschino tees to classic tailoring. Last week, though, the retailer announced a change of focus.
Under the title 'Zalando Street', it plans to offer greater prominence and space to its growing portfolio of street brands. That will include long-standing stalwarts like Carharrt WIP and The North Face, alongside newer fixtures: Yeezy, of course, will be well represented. But it'll also include specialist brands from the worlds of basketball, skateboarding, and outdoor, including Etnies, Santa Cruz, HUF, and Obey.
Marius Brintrup, the retailer's Head of Buying Men Shoes and Accessories, views the move as an acknowledgement of the dominance of streetwear brands within all aspects of men's fashion. "We aim to be the brand that makes every customer feel represented within our offering," he says. "Streetwear has become a cornerstone of the fashion industry and is part of a global culture."
It's also, of course, a highly competitive and saturated market. The last decade has seen countless brands, from mass-market to luxury, trying to align themselves with streetwear subcultures in order to gain cultural cachet. And the streetwear audience can be frosty, at best, towards new arrivals.
View this post on Instagram
It's a challenge that Brintrup is aware of. The answer, for Zalando, will be through close collaboration with authentic figures from that world. "Streetwear is a layered fusion of subcultures," Brintrup says. "So we'll adopt a collaborative nature that sees us work with those at the forefront of this movement." To that end, its newly-renamed Instagram channel will play host to a digital magazine, inviting contributions from a diverse roster of cultural figures. "We want to talk to our customers in the most authentic language," Brintrup says.
In the near future, Zalando has teased that audiences can expect "hot drops, limited edition products," and a slate of as-yet-unannounced exclusives. Its brand roster will also grow, as it brings in a wider assortment of names. The ambition, as Brintrup puts it, is to become the "starting point" for men's fashion. Watch this space, and their site.