Digging for Gold: Ghana Kumerica
A primer on Ghana's buzzing drill scene.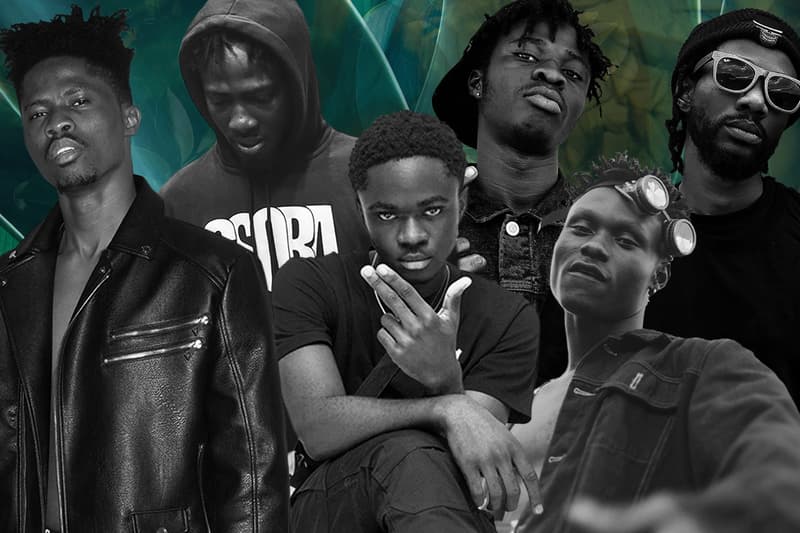 Digging for Gold is HYPEBEAST's monthly playlist series that highlights regions across the world and the genres that come out of them. By putting together a mix of essentials and hidden gems, we hope to add to how you discover music and to deliver the thrill of finding new tracks.
---
A new subgenre has been brewing in Ghana. Hailed as one of the country's top music exports, the "Kumerica" drill scene is beginning to travel far and wide. For this edition, we're taking a look at what it means to be Kumerican and how this burgeoning sound is reshaping the local Ghanaian scene.
Proudly originating from the Ashanti Region's capital of Kumasi, the craze is largely driven by influences from the U.S. — hence the portmanteau "Kumerica." There, young enthusiasts live and breathe the American culture and lifestyle, even going so far as to renaming their suburbs and street names after states in the U.S. Part of this explosive trend is propelled by Chicago and Brooklyn drill, with many Kumerican MCs often citing Pop Smoke as a huge inspiration.
With sinister hi-hats, infectious hooks, and coded Twi lyrics that define this Ghanaian subgenre, Kumerica is home to what is dubbed as "Asakaa." The term, which is a spin-off of local colloquialism, refers to the street slang artists use in their music. More importantly, to be Kumerican is to embrace Asakaa drill, but to also channel Ashanti and Twi culture and never shy away from the realities of it.
As the movement continues to spread like wildfire, so does the impact of the talented youth who contribute to it. One of the most well-known groups is the Asakaa Boys, whose members include O'Kenneth, Jay Bahd, reggie, Kawabanga, City Boy, Sean Lifer, Rabby Jones and Braa Benk. Earlier this year, Yaw Tog and his "Sore" remix alongside Stormzy also broke the internet, with other heavy hitters like Headie One and Vic Mensa also becoming part of the growing few who are joining forces with Kumerican artists. Lastly, names like Kwesi Arthur, Kwaku DMC, Joey B, Ypee and Medikal are equally worth mentioning.
Kumerica is hard at work. Not only do countless collaborations embody the spirit of unity, but such a unique interpretation of drill is what sets these trailblazers apart. The genre's unshakeable presence will continue to find audiences far beyond Ghana's shores, so be sure to keep track with some Asakaa anthems below.