Virgil Abloh Defined Hype for an Entire Generation
The extent of the late designer's impact will be apparent in the industry that he reshaped.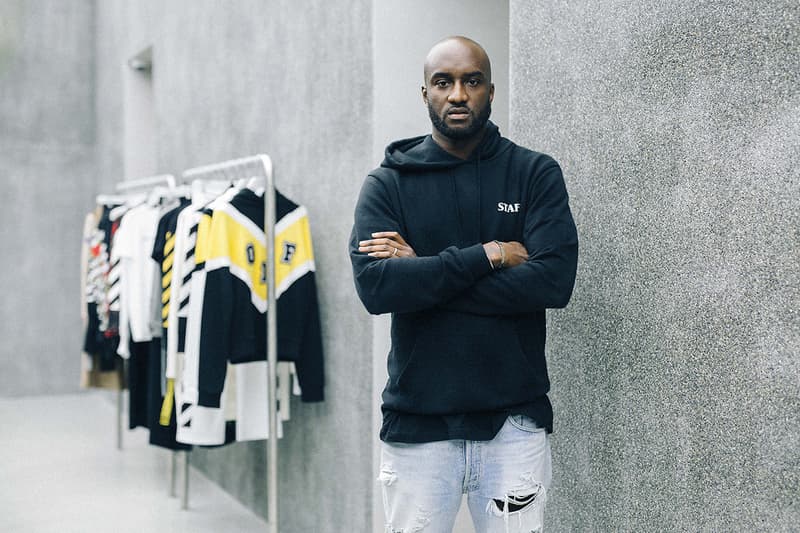 In 2018, shortly after Virgil Abloh's debut collection as artistic director for menswear at Louis Vuitton, the designer posted an image of himself to Instagram, standing on the rainbow-colored runway that he had commissioned as a nod to The Wizard of Oz. The caption beneath the post read, simply, "you can do it too…".
As a gesture, it perfectly encapsulated the ethos that defined Abloh, who has died at 41 after a lengthy battle with cancer. He was, fundamentally, a designer who wanted to create space for those around him, and to uplift Black creatives within a fashion industry that too often excluded and overlooked them, even as it lifted from their culture.
In the hours since his death was announced, Instagram has been flooded by figures from across fashion, art, and music, sharing their stories of Abloh's generosity. He was an unfailingly polite, encouraging, and collaborative figure, who was beloved by the most revered names within the luxury industry, but would gladly share his personal details with any aspiring kid who'd ask for help.
And he became a beacon, too, for an entire generation of designers, who saw in him the possibility to rewrite the established rules of the fashion industry: among them Samuel Ross, Salehe Bembury, and his former collaborators Heron Preston and Matthew M Williams.
Off-White™ — the brand he founded in 2012, and which emerged from the ideas he explored in his earlier projects, Been Trill and PYREX VISION — is a truly extraordinary success story. In less than a decade, it has become one of the most consistently successful and high-selling contemporary luxury brands in the world, regularly featuring among the top sellers for most retailers, and far eclipsing many of the more established heritage houses.
But given the behemoth status of the brand now, it's easy to forget the sniffiness and scepticism with which it was met when it first appeared on the market. Buyers and editors alike dismissed it as 'just another hoodie brand', even as queues of kids formed down the street to try and get hold of each of its drops. Luxury stores, who at first had only deigned to work with him, soon became desperate for exclusives from the brand when the scale of its commercial significance became apparent.
It was widely agreed among those behind-the-scenes at stores that Abloh could sell anything. And throughout his career, he put that to the test, creating co-branded versions of everything from alarm clocks to luxury cars. Off-White™'s original logo, a four-way arrow that was allegedly inspired by the work of a 1960's advertising firm, became an instantly-identifiable signifier for swathes of young consumers, as potent as Chanel's interlocking C's, or the Louis Vuitton monogram that Abloh would go on to redefine.
He was freewheeling in his referencing and reworkings of the designers and artists he admired — among them Martin Margiela, Raf Simons, and Rem Koolhaas. Though his cherry-picking was often to the chagrin of the designers themselves, he spoke openly about his belief in reworking, remixing and reimagining the things he loved. Indeed, quotation marks became a recurrent symbol in his work, which celebrated and spotlighted the culture that he loved. His collections, projects, and releases were best viewed as a tribute to his education.
Perhaps above all, Abloh was a connector: between 'streetwear' (a term he hated) and luxury fashion, between the OG hypebeast crowd and a younger generation, and between Black creators and the industries they wanted to enter into.
He represented something bigger than himself, or his body of work. And he forever changed the industry he was a part of.