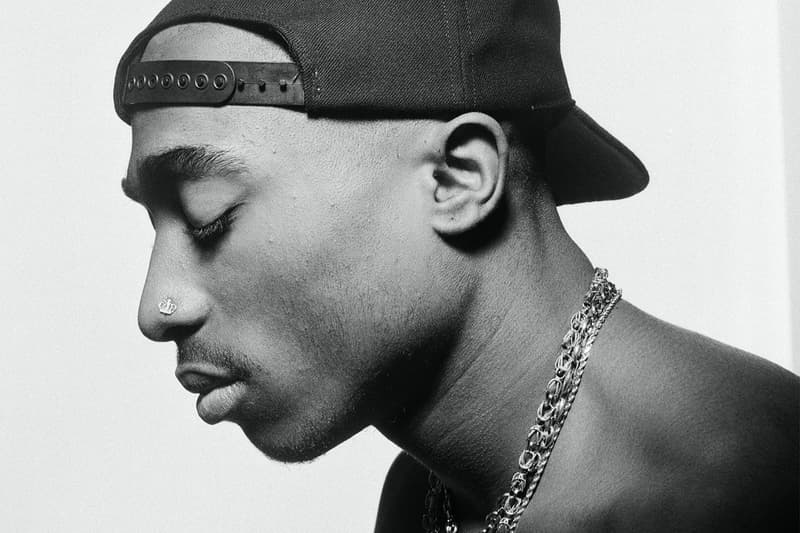 First Major Tupac Shakur Exhibition Sanctioned by His Estate to Take Place in Los Angeles
"Tupac Shakur. Wake Me When I'm Free" will open for a limited time only.
---
The Shakur Estate has announced its upcoming exhibit "Tupac Shakur. Wake Me When I'm Free," the first of its kind to be officially sanctioned by the late rapper's estate.
Set to open on a limited run starting January 21, 2022 at The Canvas @ L.A. Live, Georgia Street and Olympic Boulevard in Los Angeles, California, "Wake Me When I'm Free" is billed as part museum, part art installation and part sensory experience that focuses on the life of the legendary artist. Tupac's music, poetry and never-before-seen artifacts will be showcased across a 20,000 square foot curated space similar to a contemporary art museum, and guests will be given the opportunity to take a deeper dive into the meaning of his activism, music and revolutionary art.
Guests can also look forward to a strong presence from Tupac's late mother and Black Panther Afeni Shakur. "Afeni was the baddest Black Woman to walk the planet. She raised awareness and shifted the atmosphere wherever she went," Jamal Joseph, Tupac's Godfather and Special Advisor to the Estate, shared. "Tupac's brilliance shined brighter than the Sun. He lived and moved with creative – revolutionary- fearless-passion fueled speed of a comet. Afeni and Pac challenged, re-imagined, and transformed history."
The creative collaboration is produced in partnership with Round Room Live, CAA, Universal Music Group and Kinfolk Management + Media and is led by Chief Curator and Vice President of Curatorial Affairs at The Rock and Roll Hall of Fame, Nwaka Onwusa, and award-winning Creative Director Jeremy Hodges and his firm, Project Art Collective. Perkins&Will and Ralph Appelbaum Associates, who also collaborated to design the Smithsonian National Museum of African American History and Culture in Washington D.C., provide additional design support.
"It is a privilege to be a part of such a monumental project", Hodges said in a statement. "Tupac Shakur was my Malcolm; he was my Martin, and to build an experience that honors such a prolific man, cannot be summed up in words. We wanted to create a memorable experience that will inspire you to be better than when you walked in, all while leaving you with the knowledge that he was a true revolutionary spirit."
Steve Berman, Vice Chairman of Interscope Geffen A&M Records and an Executive Producer on the show, added, "Tupac Shakur was without a doubt one of the most important artists of his generation, transforming culture through his music and ideas. Wake Me When I'm Free honors Tupac's extraordinary contributions and I know I speak for the entire Interscope and Universal Music Group family that we are so proud to be able to collaborate with our partners to bring this incredible exhibit to life."
Tickets for "Tupac Shakur. Wake Me When I'm Free" "front of line" pre-sale tickets are available for purchase on November 9, 2021 at 10 a.m. PST while general tickets go live on November 12, 2021 at 10 a.m. PST. Interested guests can purchase their tickets on the official "WMWIF" website. Those outside of Los Angeles and the US can stay tuned for more info as the exhibition is set to visit a limited number of domestic and international cities over the next few years.
Elsewhere in art, NFT Magazine has announced the Crypto Art Fair in NYC.