Takashi Murakami and RTFKT Studios 'Clone X' NFT Auction Is Now Live
20,000 randomly generated 3D avatars.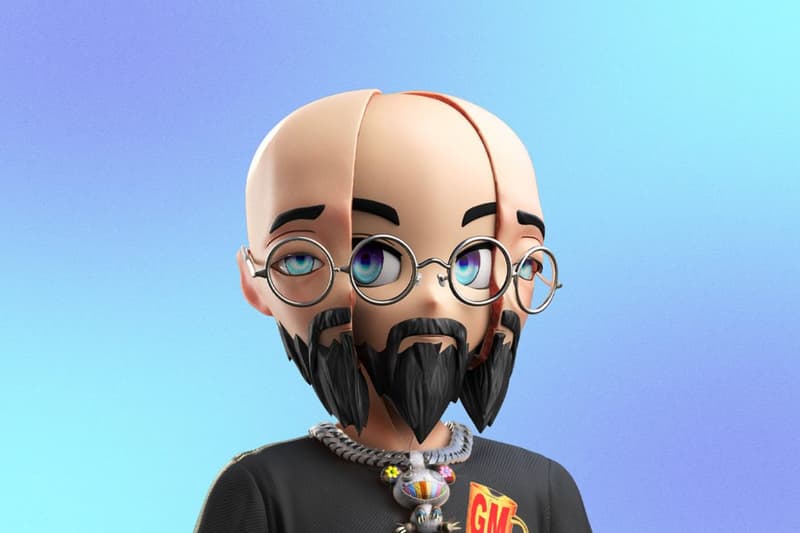 The public sale for RTFKT Studios and Takashi Murakami's collaborative Clone X NFT avatar project is now live.
Prior to this historic offering, RTFKT specialized in creating distinct digital items referencing fashion, footwear, and gaming, revealing NFT concepts such as Ironman-inspired AF1's and "METAPIGEON" sneakers in collaboration with Jeff Staples. The Clone X collection is RTFKT's first avatar NFT project, and with Murakami's artistic lead, is set to become one of the most sought-after series on the market.
The project's 20,000 avatars feature a uniquely random combination of traits designed by Murakami and the assets received by buyers will be able to be used in future NFT-based games, AR filters, Zoom meetings, and metaverse platforms. RTFKT also promises to release future Clone X wearables, IRL item drops, and member-only experiences.
Murakami launched a series of 108 digital flowers inspired by Nintendo as his first NFT project earlier this year, before stumbling upon RTFKT's work by chance. "I have been very interested in NFTs and their potential, and I happened to come across the RTFKT team's work on Instagram. We started chatting and came to love each other's work. I am very excited to work and create with such an innovative team," Takashi Murakami said in a statement.
The Dutch Auction for the Clone X collection will be started and paused periodically for newcomers to have a chance to purchase the NFTs. Prices start at 3 ETH, and the price will go down over time until the collection sells out. The next round of purchasing will begin on November 30, 1 p.m. EDT. Head over to the dedicated Clone X website for more details.
View this post on Instagram
Elsewhere in the metaverse, Future just dropped $200,000 USD on Bored Ape Yacht Club NFT #4672.