Hasan Minhaj Highlights Top Creators for NTWRK's Holiday Gift Guide
Introducing exclusive product drops in fashion, home goods and art collectibles that fit any season.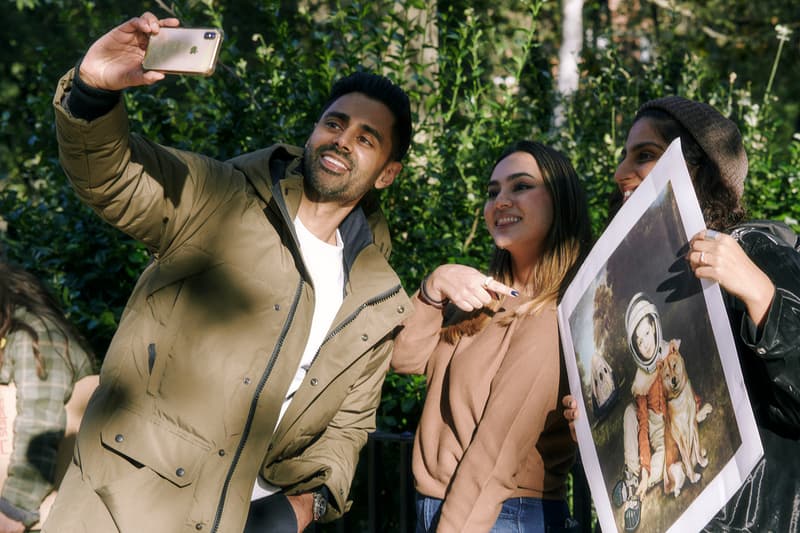 To help style aficionados kick-start their holiday shopping, NTWRK has revived its Holiday Gift Guide for this season. Hosted by Hasan Minhaj, the latest iteration of the Gift Guide includes exclusive drops from NTWRK's top creators of 2021. This curated gift guide includes limited-edition products for customizing your wardrobe and home through artist objects, designer collaborations, collectible toys and more. NTWRK's Holiday Gift Guide will be unveiled with Minhaj's help on November 18 through the NTWRK app. Before the Gift Guide goes live, HYPEBEAST has created a list of top gifts to look out for. 
Ben Baller + TaylorMade® Del Monte Putter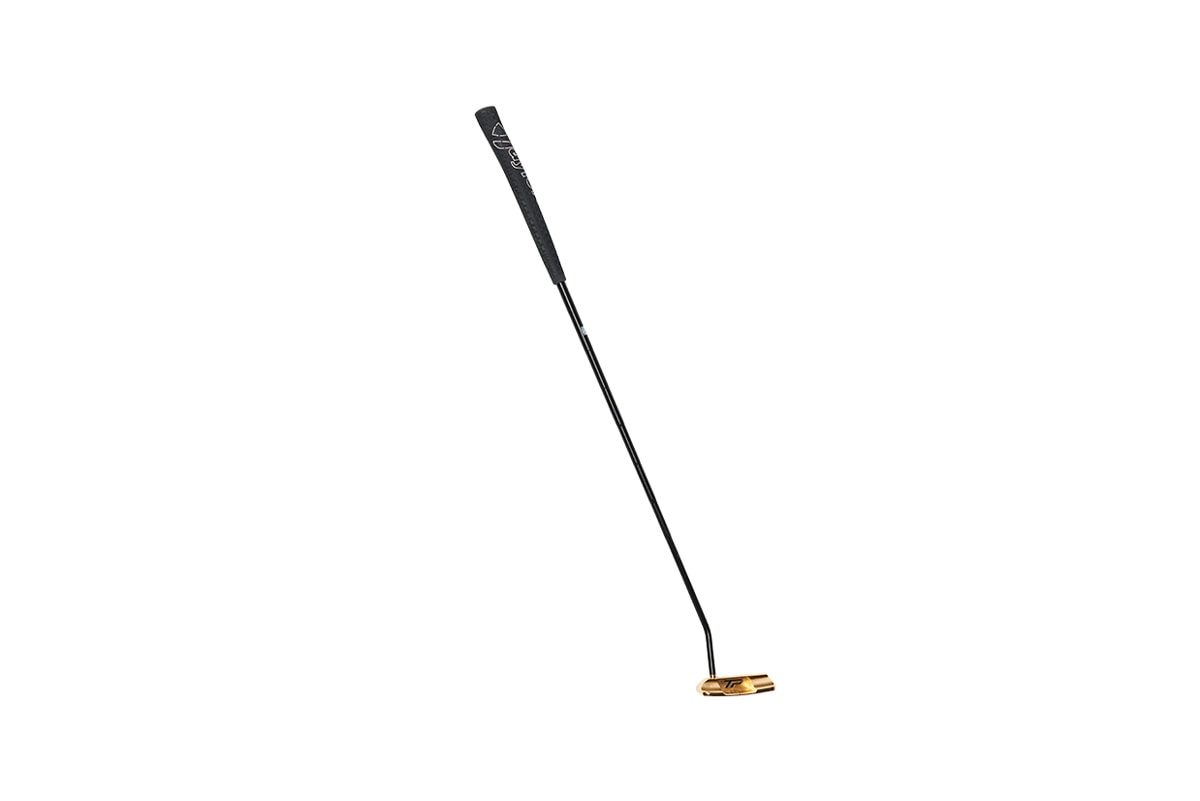 Price: $699 USD
For those looking to upgrade their game on the golf course, discover this exclusive TaylorMade® putter created in collaboration with legendary jeweler Ben Baller. Bringing his signature gold styling to this historic collaboration, the putter features a black shaft and with a shiny gold head.
Ben Baller Mini Fridge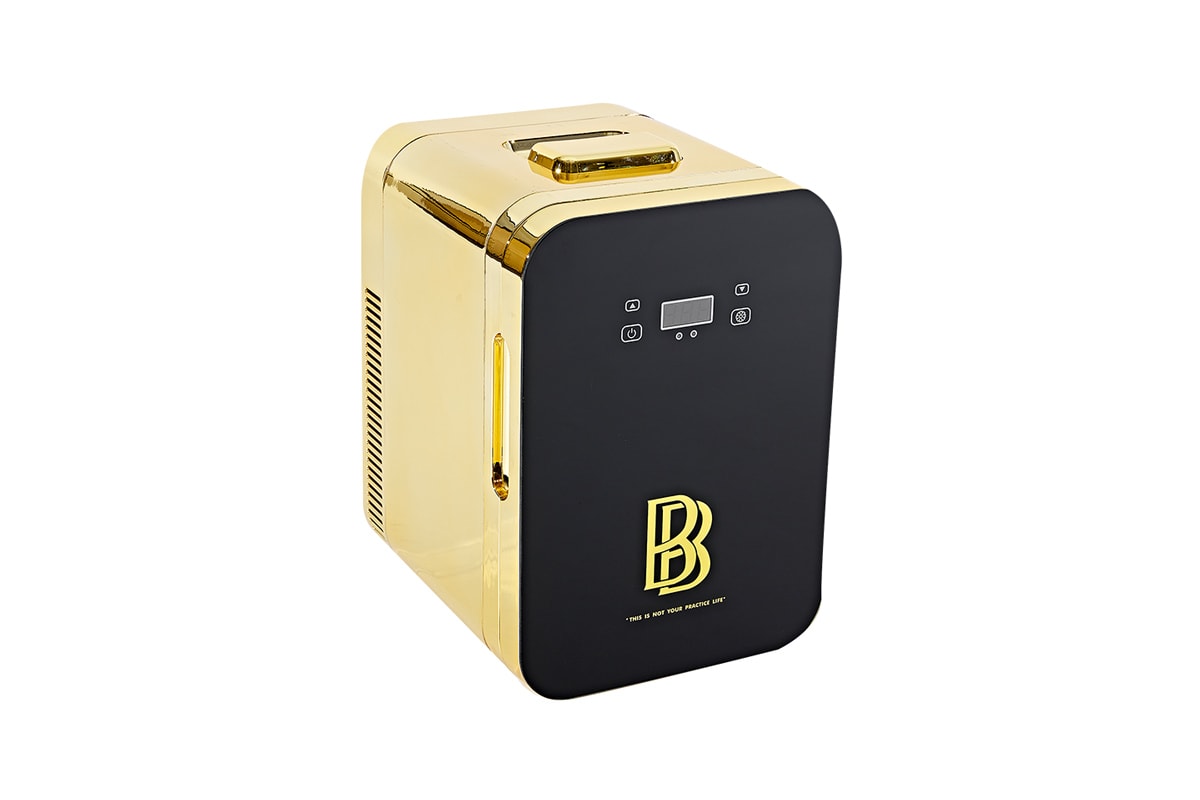 Price: $399 USD
Featuring Ben Baller's signature "BB" logo on the front, this Gold Mini Fridge is designed to perfectly fit mini champagne bottles, tins of caviar and other luxurious food items. Powered by a 120 power cord and DC 12V car power cord, this fridge is compact enough to be taken on your next jet-setting adventure.
Late Lunch Presents: "Time of Your Life" Alarm Clock

Price: $75 USD
This vintage-inspired alarm clock has a face with a positive message that's been cast into a groovy purple font to improve your mood in the mornings. The no-frills alarm located on the top of the clock features components in different fruity colors that includes red, green, orange and yellow.
Kaikai Kiki Presents: Marina Figure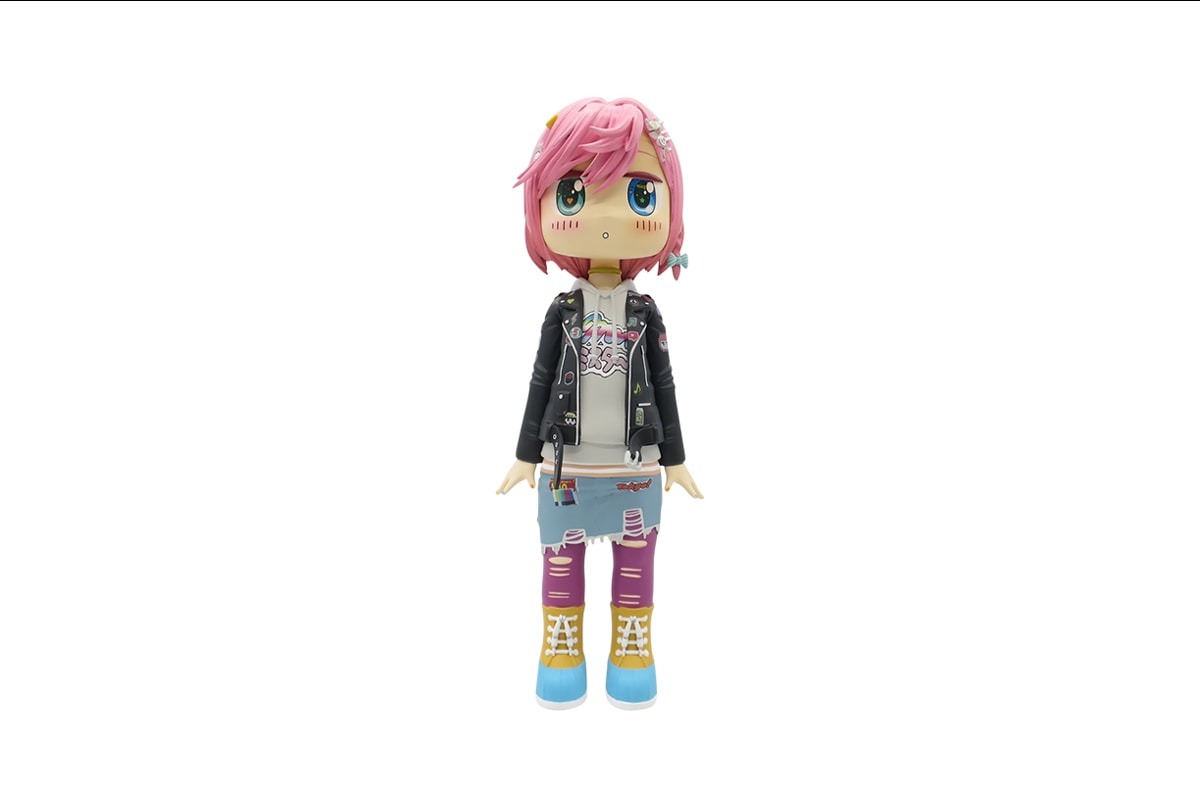 Price: $1000 USD
Created by MR. from Takashi Murakami's Kaikai Kiki company, this Marina Figure is a cute miniature of a pink haired girl. Standing at 11 inches, the Marina Figure includes sculptured details on her hair, clothing and even the bottom of her shoes.
Elbo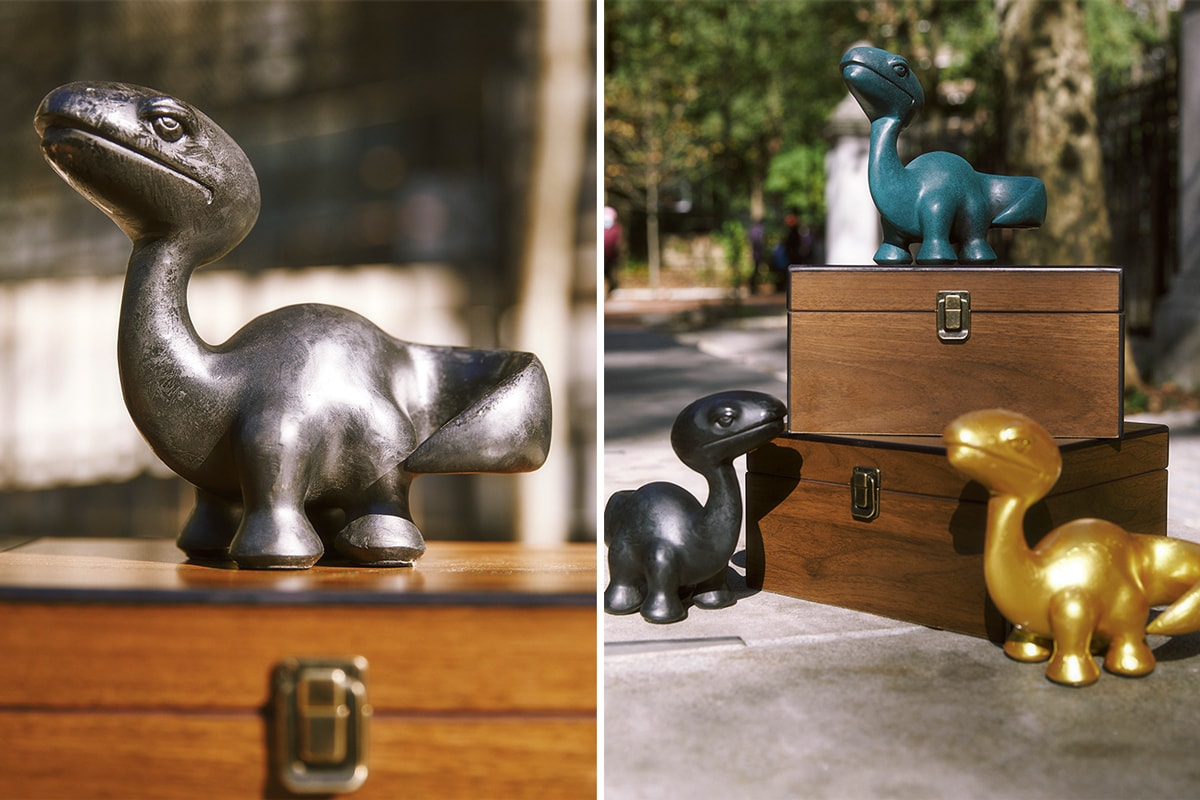 Price: Onyx – $1500 USD, Patina – $1650 USD, Gold – $2000 USD
Named Bronto, this limited-edition 6 inch bronze sculpture comes in 3 different finishes: onyx, patina and gold. Each of these sculptures come with a collectible box that is labeled 1/25 and there are 20 in Onyx, 4 in patina and a 1-of-1 in gold. This sculpture pays homage to the beginning of this artist's journey, where they started creating original prehistoric characters.
Brightmare "Jahbreaker" SuperJanky by Alex Pardee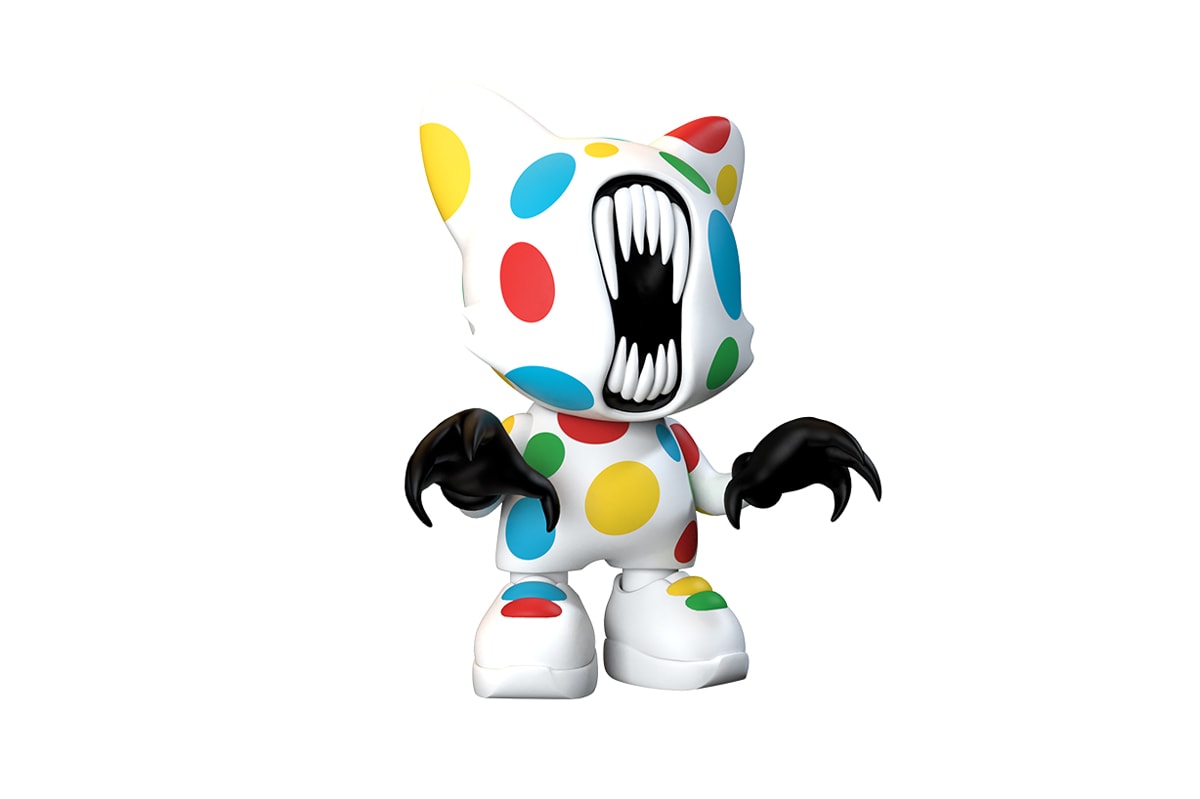 Price: $110 USD
Alex Pardee is back with the final colorway of his BRIGHTMARE JAHBREAKER figurine. This nightmare-inducing character is known as the imaginary friend of some of the greatest horror movie stars, which includes Jason Voorhees and Freddy Kreuger. Featuring custom jaws and claws, this brightly-colored figuring stands at 8 inches tall.
Kranky Series One Blindbox + Kranky Series One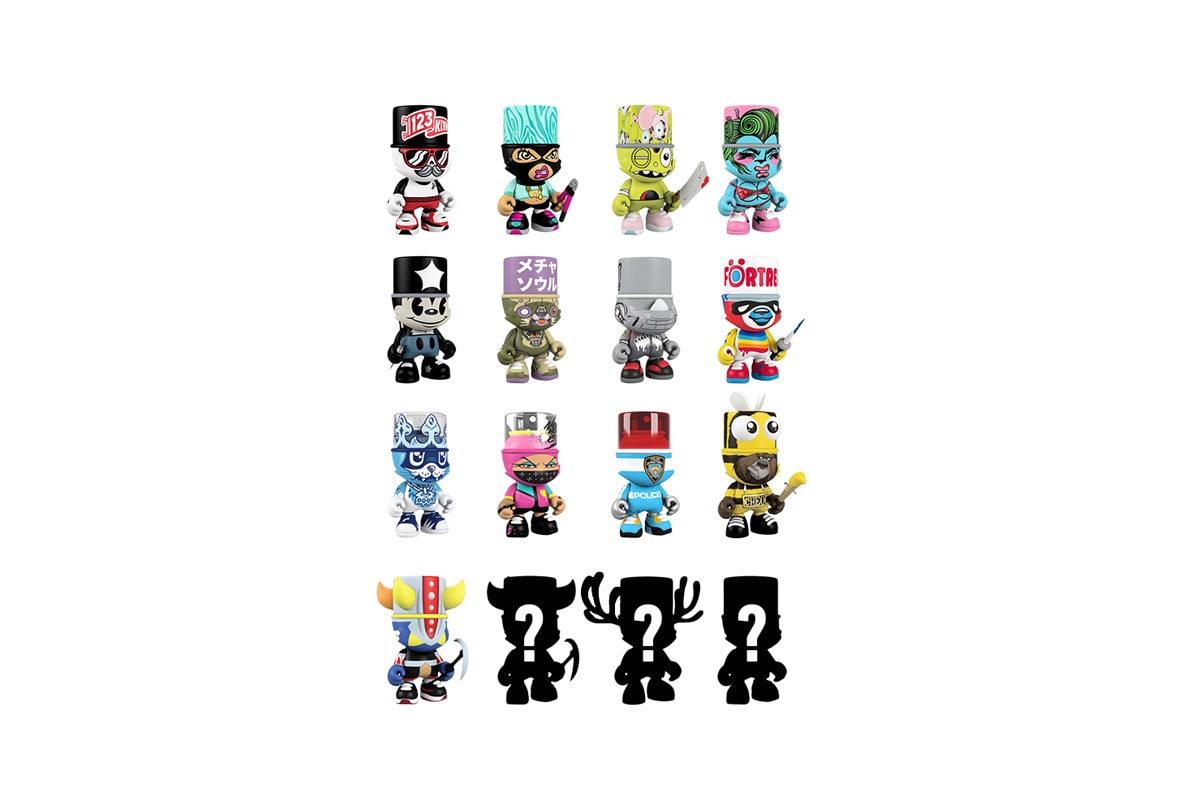 Price: Individual – $15 USD, Case of 12 – $150 USD
For the Kranky Series One, Janky and Guggimon have teamed up with 14 of their favorite artists to create a batch of tiny toys that stand at 3.5 inches tall. While you won't know which character you get until you crack open your blindbox, there are also secret exclusive alternate colorways scattered throughout this release. Some of the artists include 123Klan, ADD FUEL, CHEO, Clogtwo, CRAOLA, Dalek, DELVS, Flying Fortress, MIST, REDS, Scribe, Sket One, TooFly and more.
Superplastic x Gorillaz Strange Timez Band Set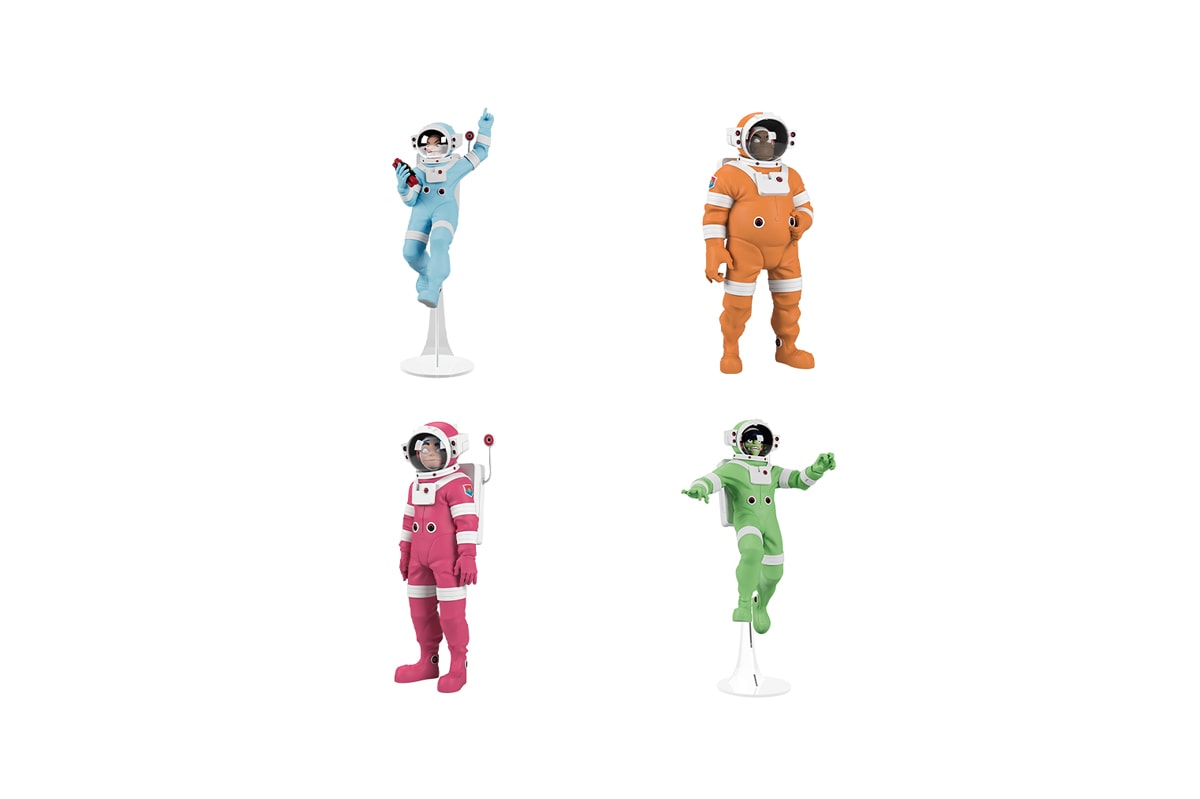 Price: $400 USD
2D, Murdoc, Noodle and Russell from the Gorillaz have returned for some more "STRANGE TIMEZ" in spacesuits and jetpacks. Each of the toys in this foursome collection includes light-up eyes and special gravity-defying tools for Murdoc and Noodle.
Dave Pollot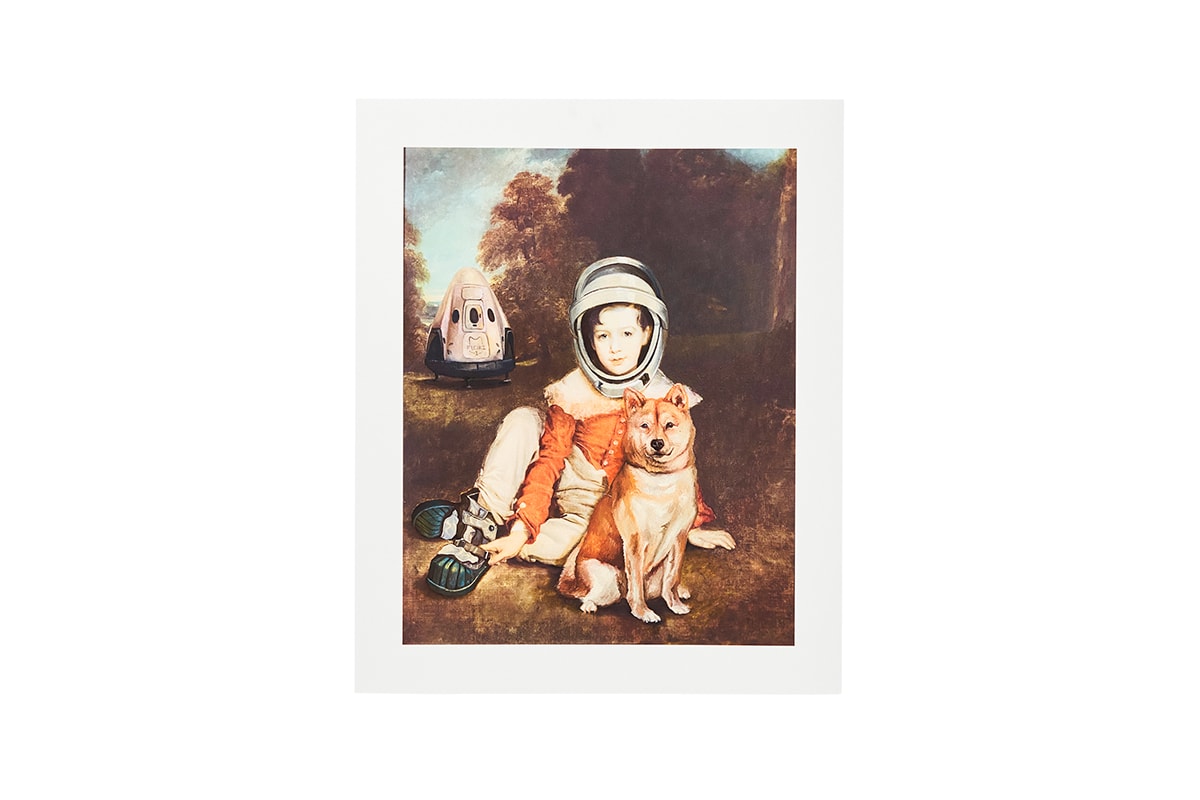 Price: $100 USD
Signed and numbered by the artist, this high-quality print shows an out-of-this-world image of a boy and his dog. Printed on matte velvet rag paper with 315 gsm, this collectible print from Dave Pollot is perfect for hanging in your home to create a relaxing vibe.
Dan Life Iced Out Protro 6's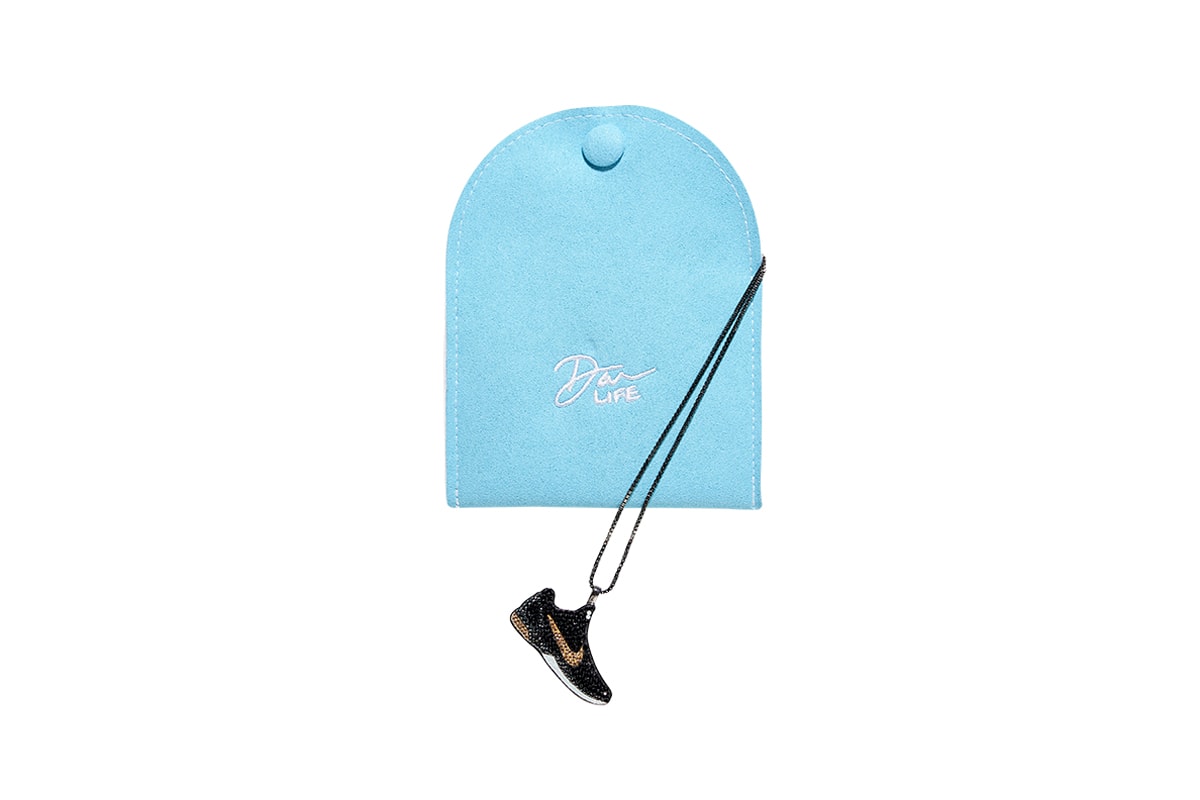 Price: $295 USD
Dan Life is bringing back his Iced Out Protro 6's in a larger size that includes even more handset Swarovski crystals than before. Offering 4 colorways named THE WHAT, LAKERS HOME, BLACK SUN AND GRINCH STOLE CHRISTMAS, these original artworks are designed with basketball fans in mind. Constructed from crystals, resin and 14K Yellow Gold Plating, these Iced Out Protro 6's can be easily worn everyday.
Shop these exclusive gifts for yourself and your loved ones by exploring the NTWRK Holiday Gift Guide on the brand's app. Taking place on November 18, catch Hasan Minhaj as he hosts and introduces product drops from this year's top ten creators.