LeBron James Expected To Miss "At Least One Week" of Games Due To Abdominal Injury
The Lakers star aggravated his ab injury during the Houston Rockets game.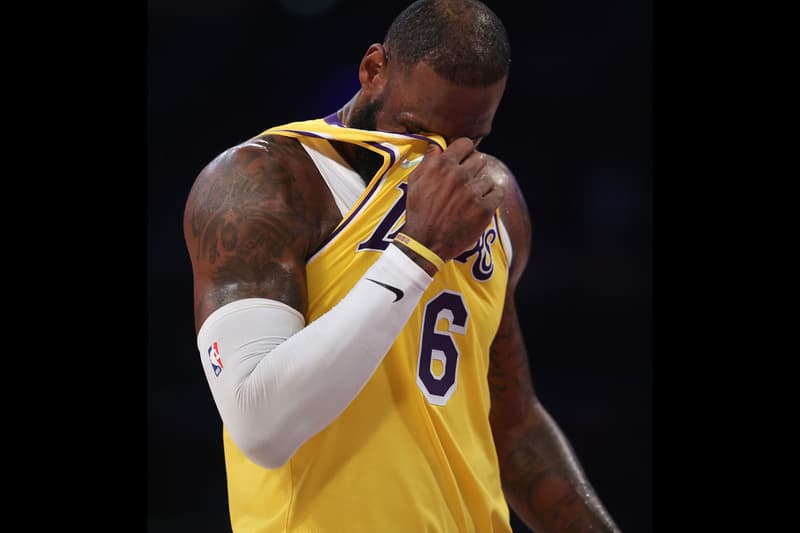 Los Angeles Lakers superstar, LeBron James is officially missing even more games at the start of the season due to an abdominal injury.
Just a couple of weeks ago, James suffered a minor ankle injury that caused him to miss a few games. However, he was able to make it back to the starting lineup and help the Lakers to a few wins before now, having to sit out once again, due to another injury. The Lakers have had a rough start to the NBA season despite their wins. With James ruled out for the game against Oklahoma City Thunder, ESPN has reported that he is expected to miss "at least one week."
In a recent interview, Lakers coach Frank Vogel said, "Anytime LeBron's out and he's going to miss some time there's obviously concern. Hopefully this is something that's minimal and hopefully he'll be back soon." James, who turns 37 next months and is currently in his 19th year of playing in the league, aggravated his ab injury in the game against Houston Rockets on November 2. Vogel explained, "When he came over to the bench he just said he felt something pulling, was able to finish the game, but then obviously discovered there was something there after the game."
Vogel also reassured fans that these early-season injuries have not hindered the team's outlook for the rest of the season. There is no definitive date as to when James is expected to make his way back to the court.
LeBron James is out for tonight's game against OKC with an abdominal strain, per the team.

— Dave McMenamin (@mcten) November 4, 2021
In other sports news, Scottie Pippen claimed The Last Dance "glorified" Michael Jordan but "demeaned" his Bulls teammates.