Post Malone Drops First Single From New Album "One Right Now" Featuring The Weeknd
After teasing fans earlier this week.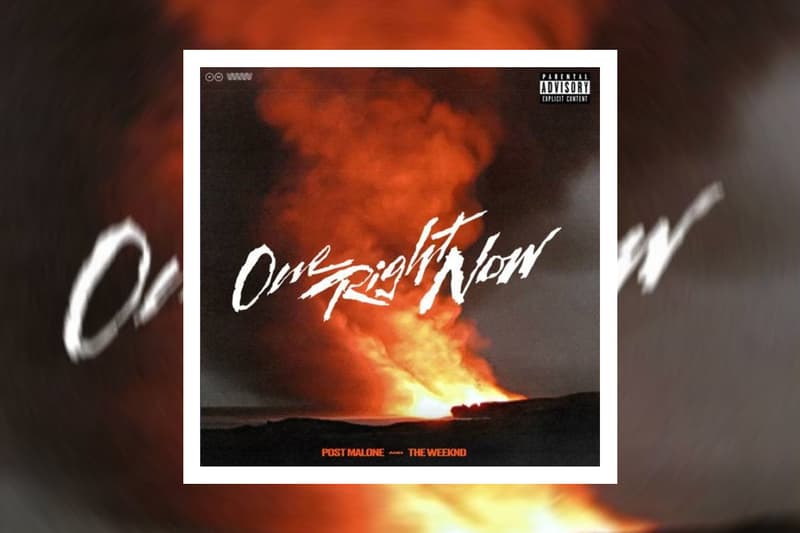 The Weeknd and Post Malone have dropped off their latest collaborative track "One Right Now," which is billed as the first single off Posty's forthcoming album.
Clocking in at just a little over three minutes, the single features production from Louis Bell, Brian Lee, and Andrew Bolooki and was initially teased by the two artists earlier this week. "One Right Now" follows The Weeknd and Swedish House Mafia's joint effort "Moth to a Flame," which released in late October, and Posty's appearance on Young Thug's "Livin It Up."
While not a lot of info is known about Malone's Hollywood's Bleeding followup, The Weeknd confirmed in an episode of Memento Mori that his After Hours successor is complete. Affectionately calling the record "the Dawn," Abel shared, "I hope y'all had a great summer. Some exciting features coming out in the fall before the album drops. We'll slowly be unraveling that info in the next couple months." He continued, "Some Dawn updates, album is complete, only thing missing is a couple characters that are key to the narrative. Some people that are near and dear to me, some people that inspired my life as a child, and some that inspire me now. More to come in the following months. But the only thing that matters is this very moment."
Stream The Weeknd and Post Malone's "One Right Now" on Spotify and Apple Music.
In other music news, JAY-Z has deactivated his Instagram after being on the platform for a day.