McLaren's All-Electric Odyssey 21 Extreme E Buggy Explores the Future of Racing
Sporting a livery that's penned by Vic Lee.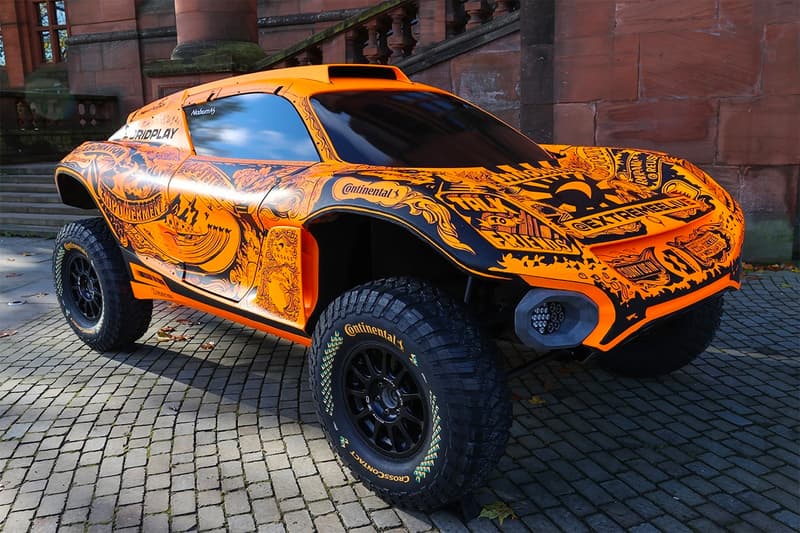 The British automotive company McLaren may not have joined the luxury SUV market in tandem with Rolls-Royce, Aston Martin, Bentley, and more, but it has stepped into the world of Extreme E racing with its new XE truck, dubbed the Odyssey 21.
Extreme E is an all-electric off-road series that is comprised of five races, but there's more to it than just title-winning. The showcase also explores the future of racing, given that the cars are electric and highly powered meaning it's a good way for companies to test out their technological advancements — perhaps meaning that McLaren could be looking to electrify its supercars in the near future.
As for the Odyssey 21 itself, its buggy shape has been covered in a livery penned by Vic Lee — who can be seen on Instagram working his magic on the truck by hand — and of course, it is also served in a bright orange hue as per the McLaren aesthetic.
It will be driven by the world-famous rally racer Tanner Faust and McLaren's first female driver, Emma Gilmore, following the car's showcase at the ongoing COP26 talks in Glasgow, Scotland.
Take a look at the McLaren Odyssey 21 XE race buggy above, and stay tuned to HYPEBEAST and HYPEBEAST Car Club for more information.
For more hardcore SUVs, check out the Ford Bronco that's been converted for the Baja 1000.