Gucci's 'Love Parade' Show Embodied Old Hollywood Glamour
Staged on Los Angeles' Hollywood Boulevard.
1 of 45
2 of 45
3 of 45
4 of 45
5 of 45
6 of 45
7 of 45
8 of 45
9 of 45
10 of 45
11 of 45
12 of 45
13 of 45
14 of 45
15 of 45
16 of 45
17 of 45
18 of 45
19 of 45
20 of 45
21 of 45
22 of 45
23 of 45
24 of 45
25 of 45
26 of 45
27 of 45
28 of 45
29 of 45
30 of 45
31 of 45
32 of 45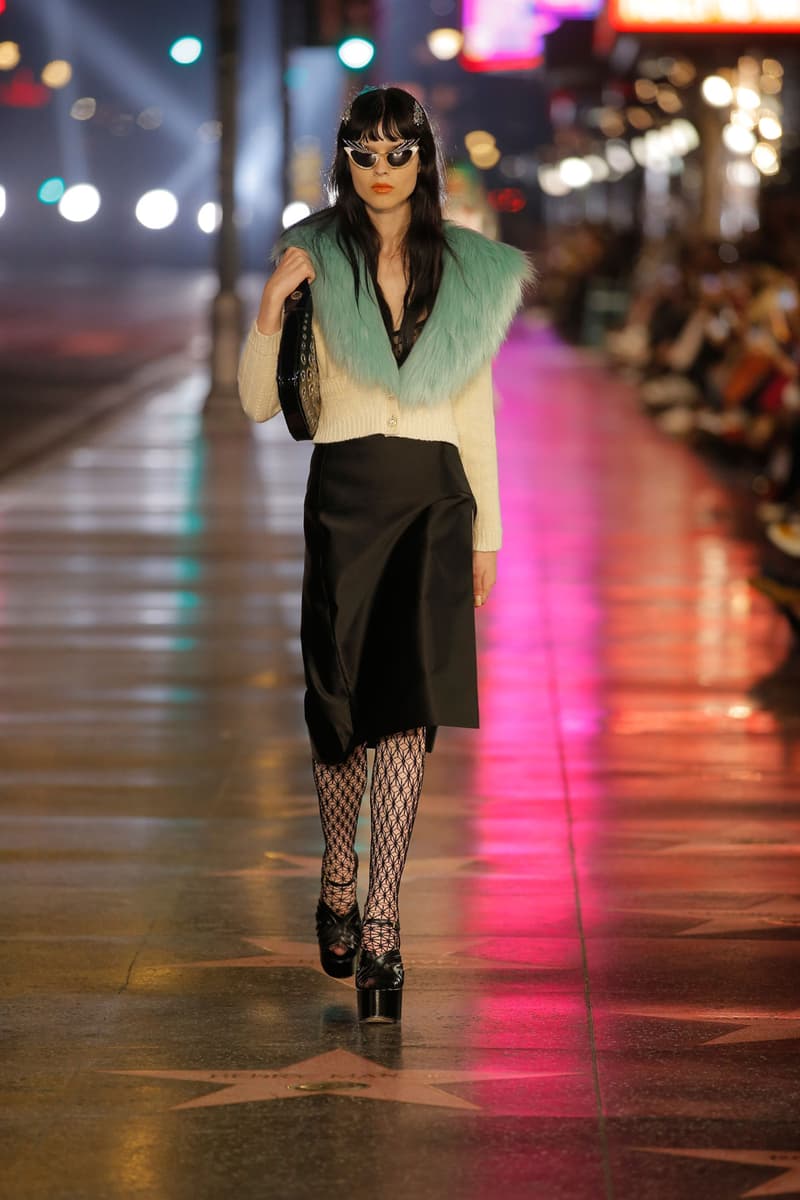 33 of 45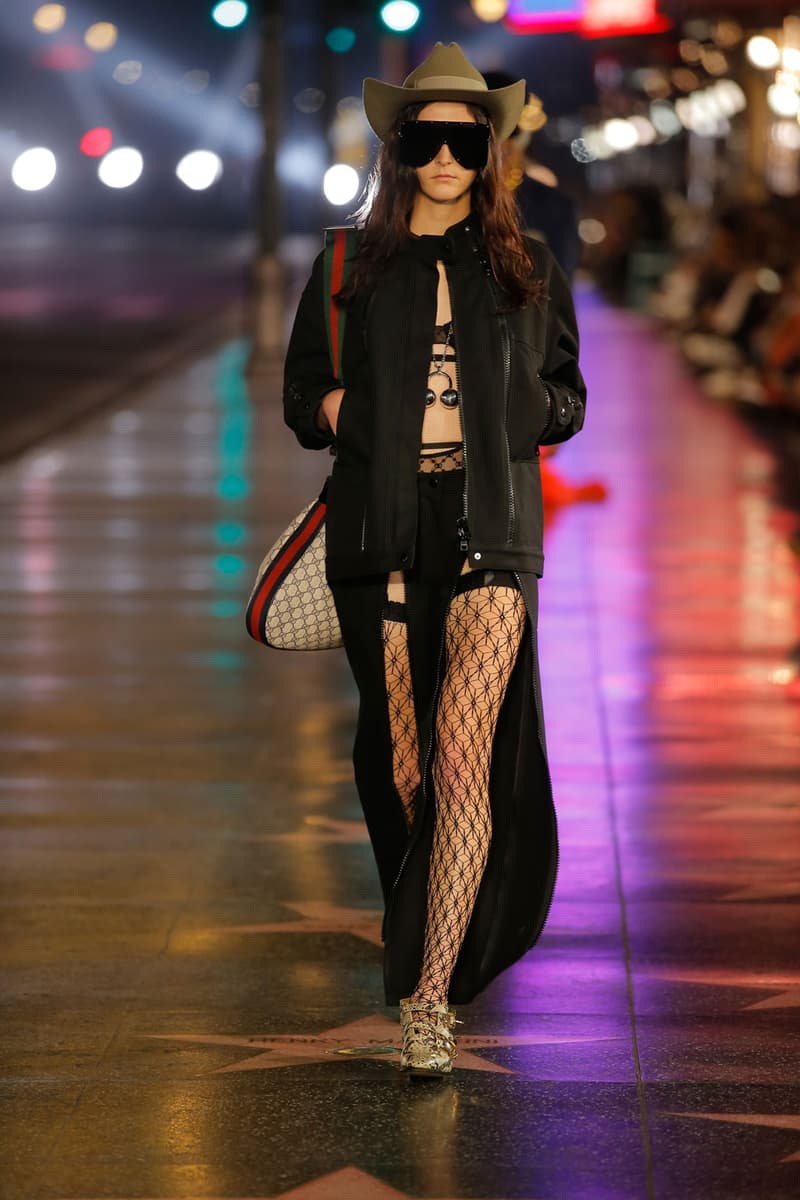 34 of 45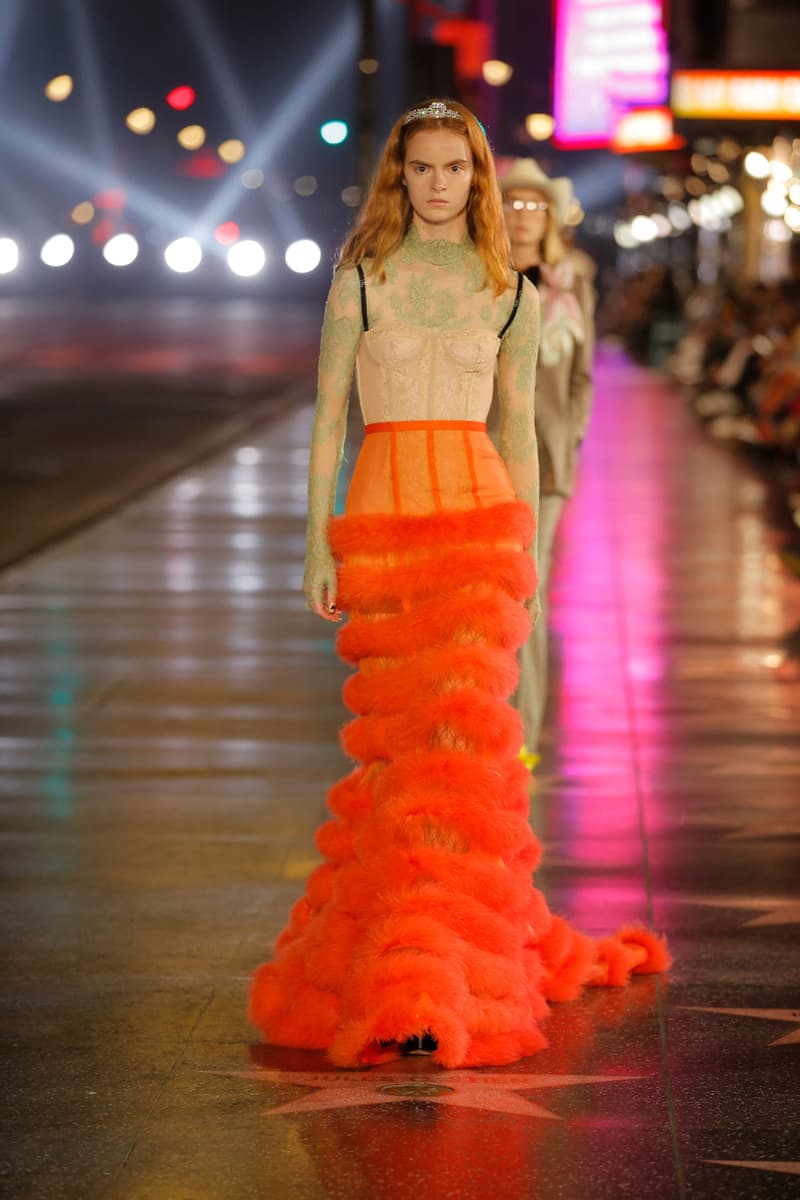 35 of 45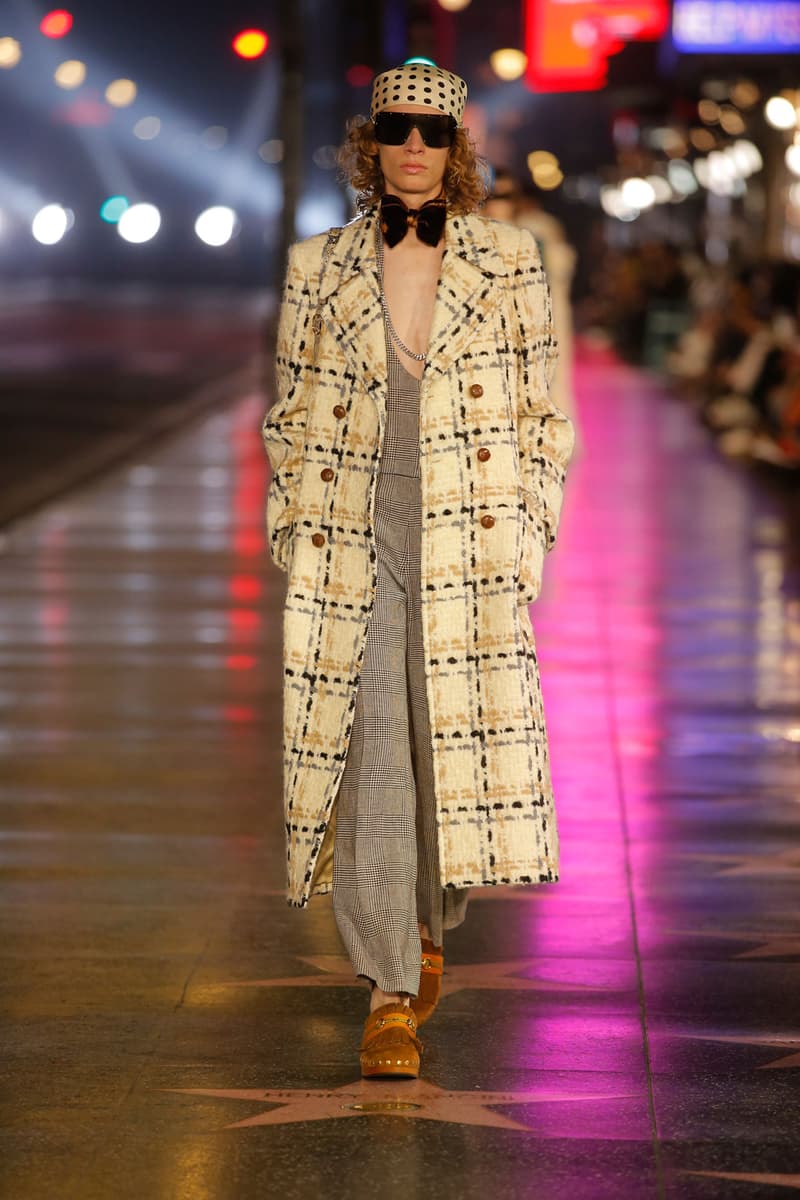 36 of 45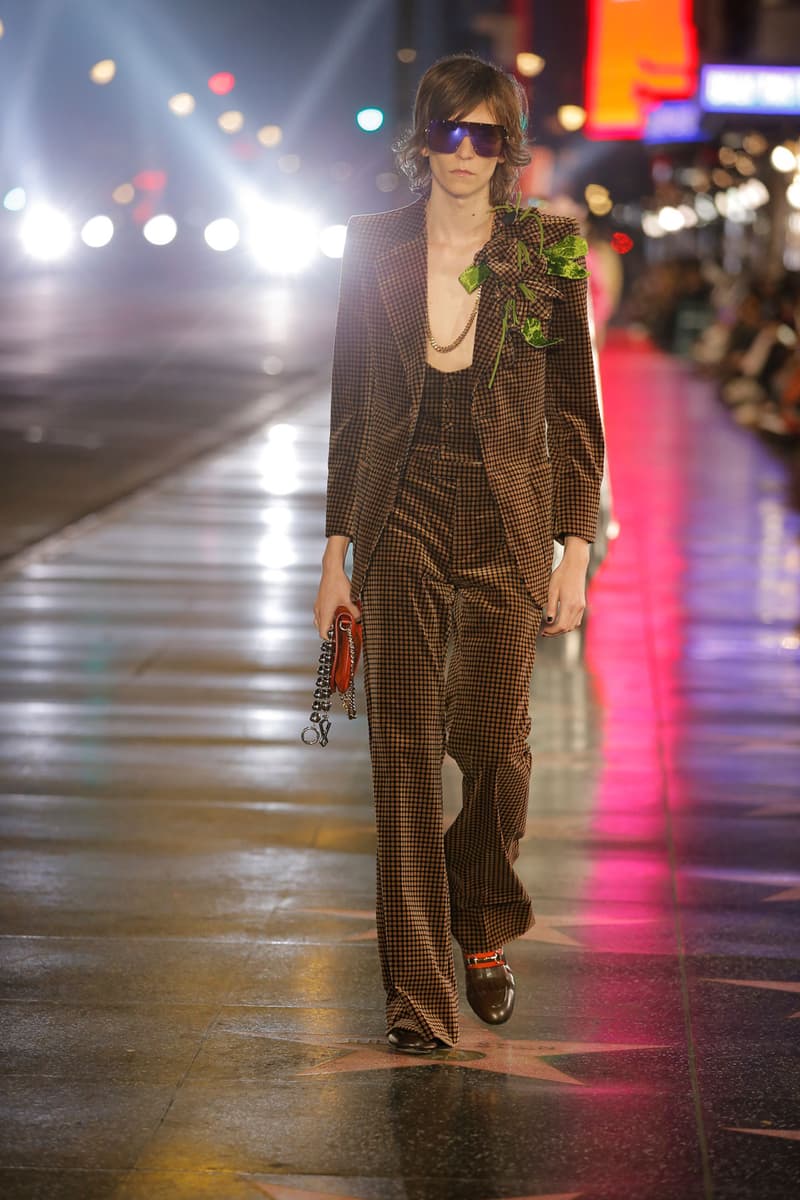 37 of 45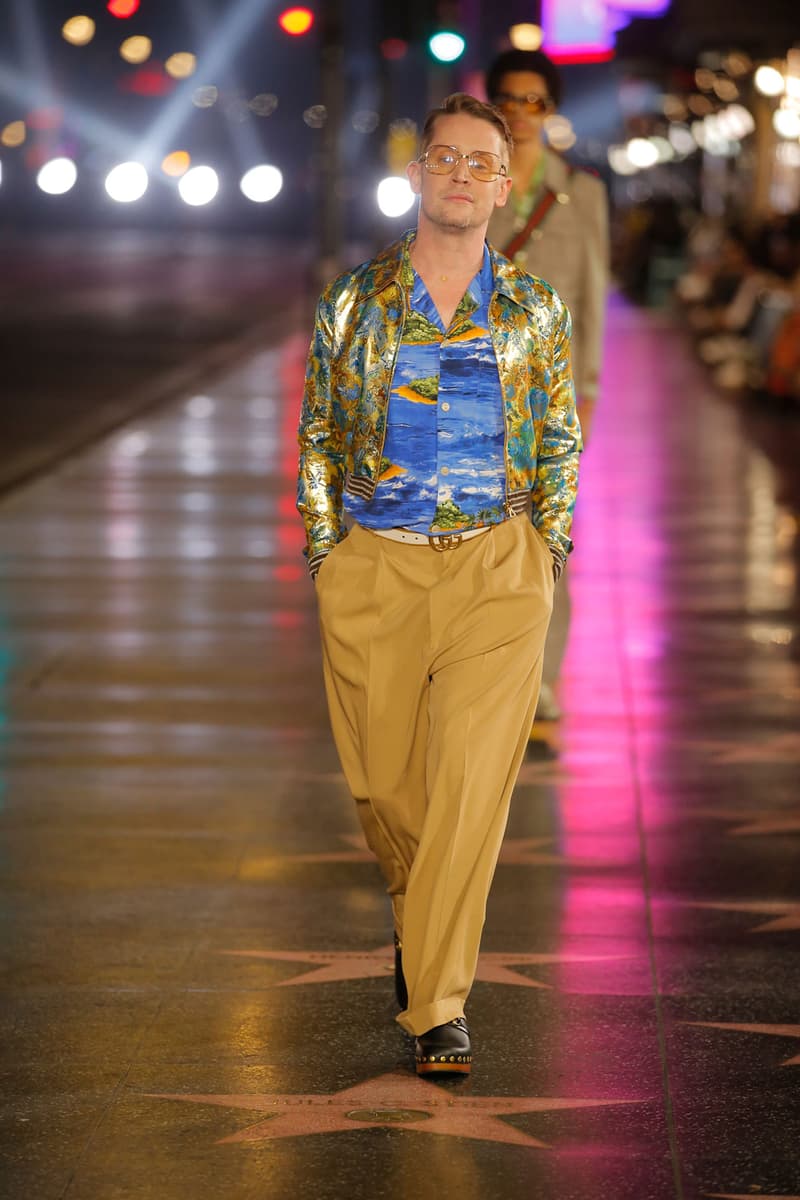 38 of 45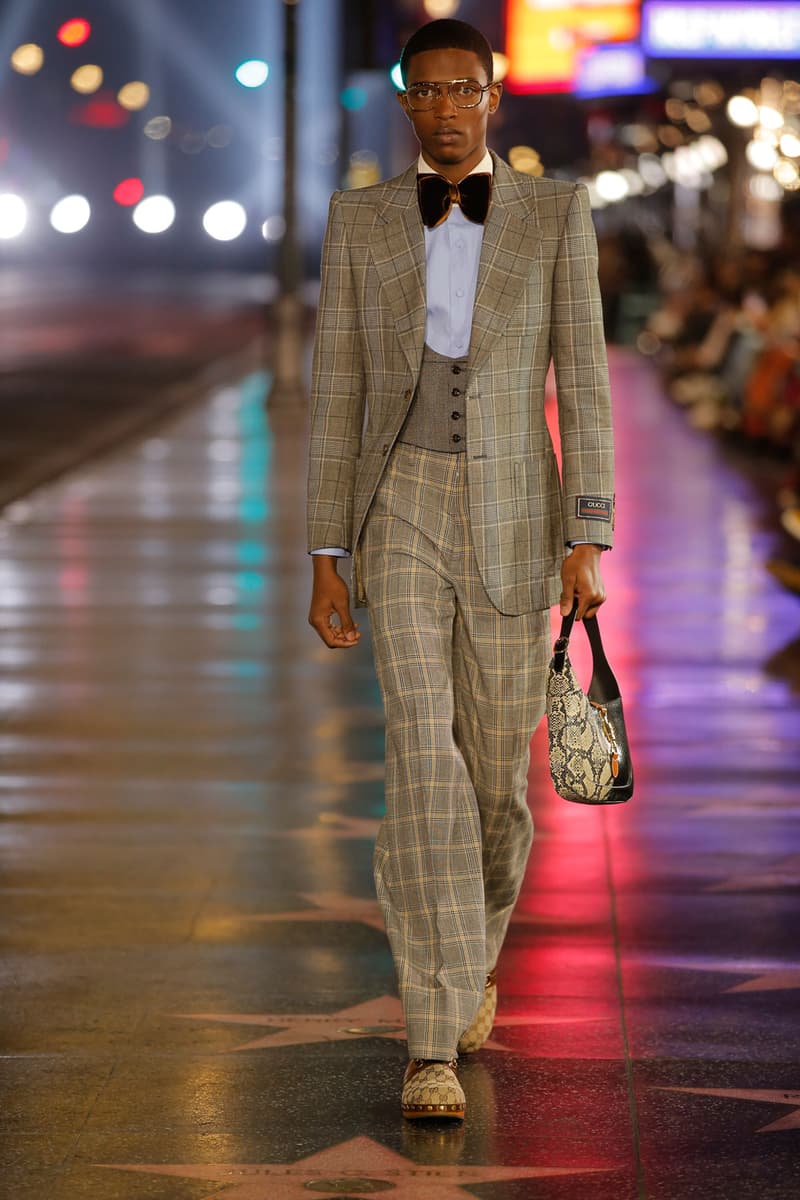 39 of 45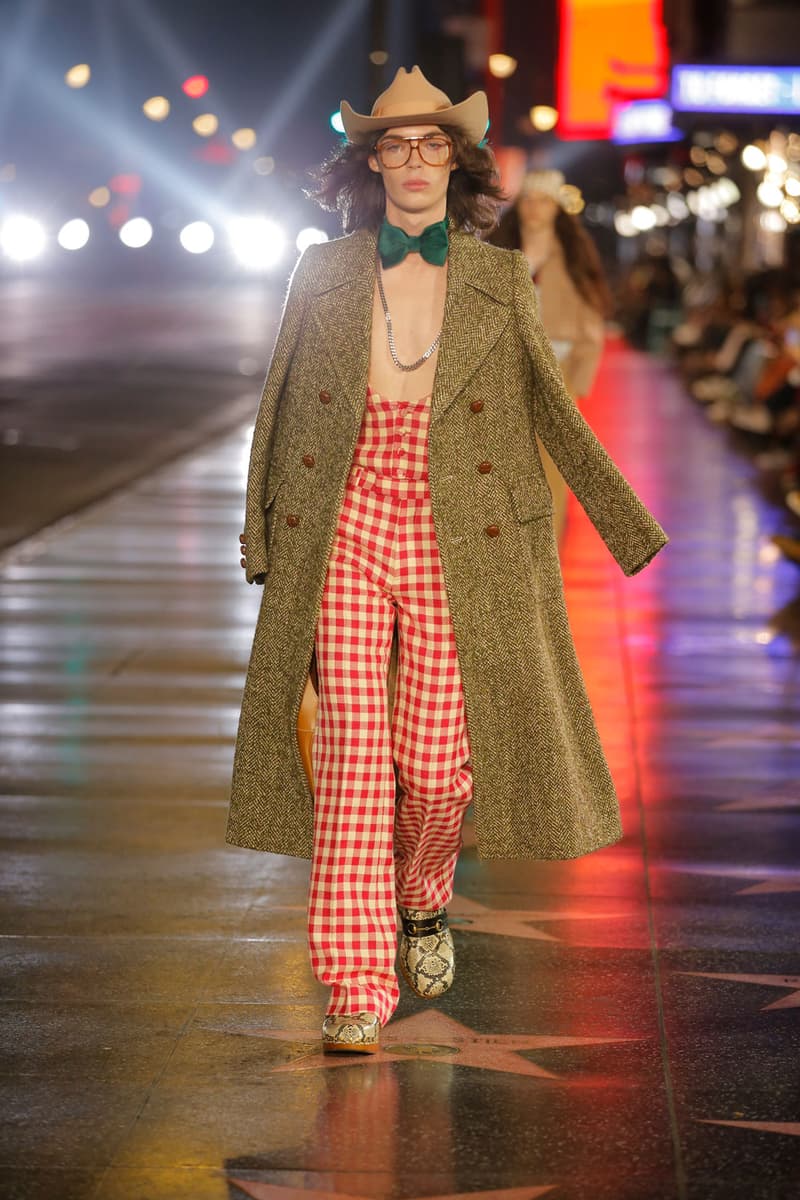 40 of 45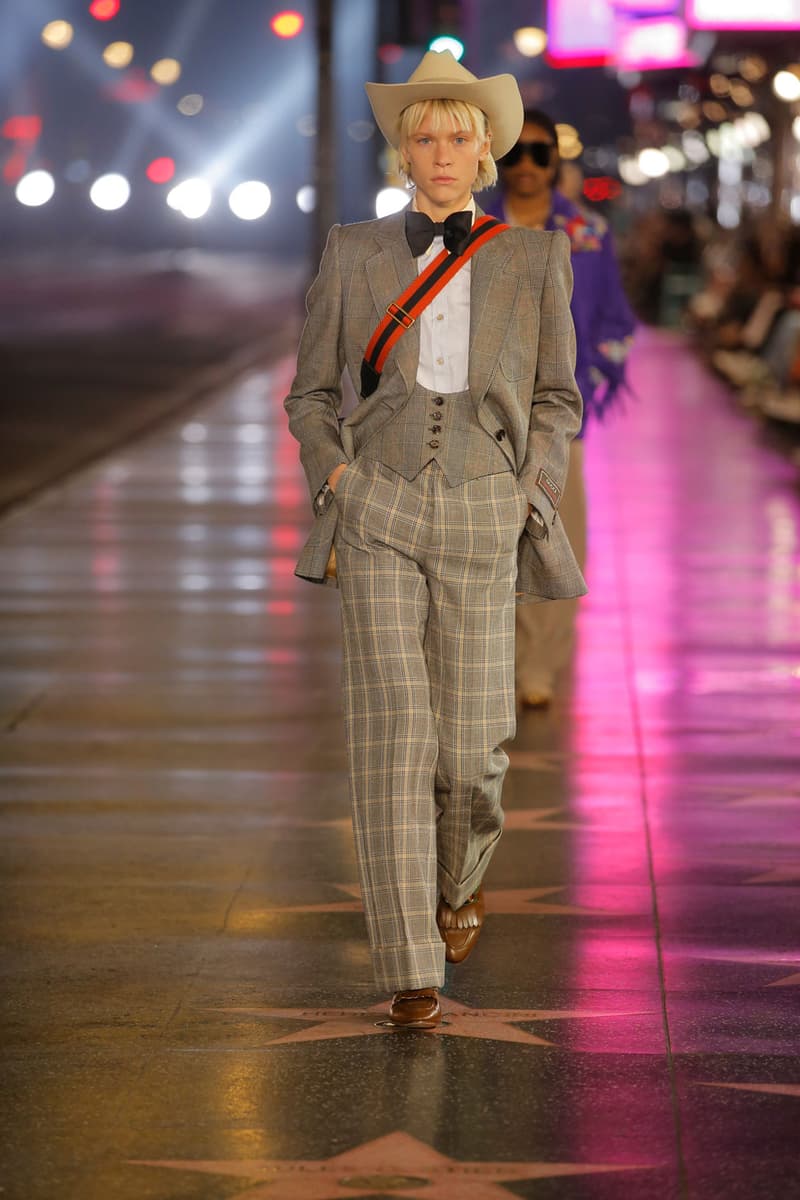 41 of 45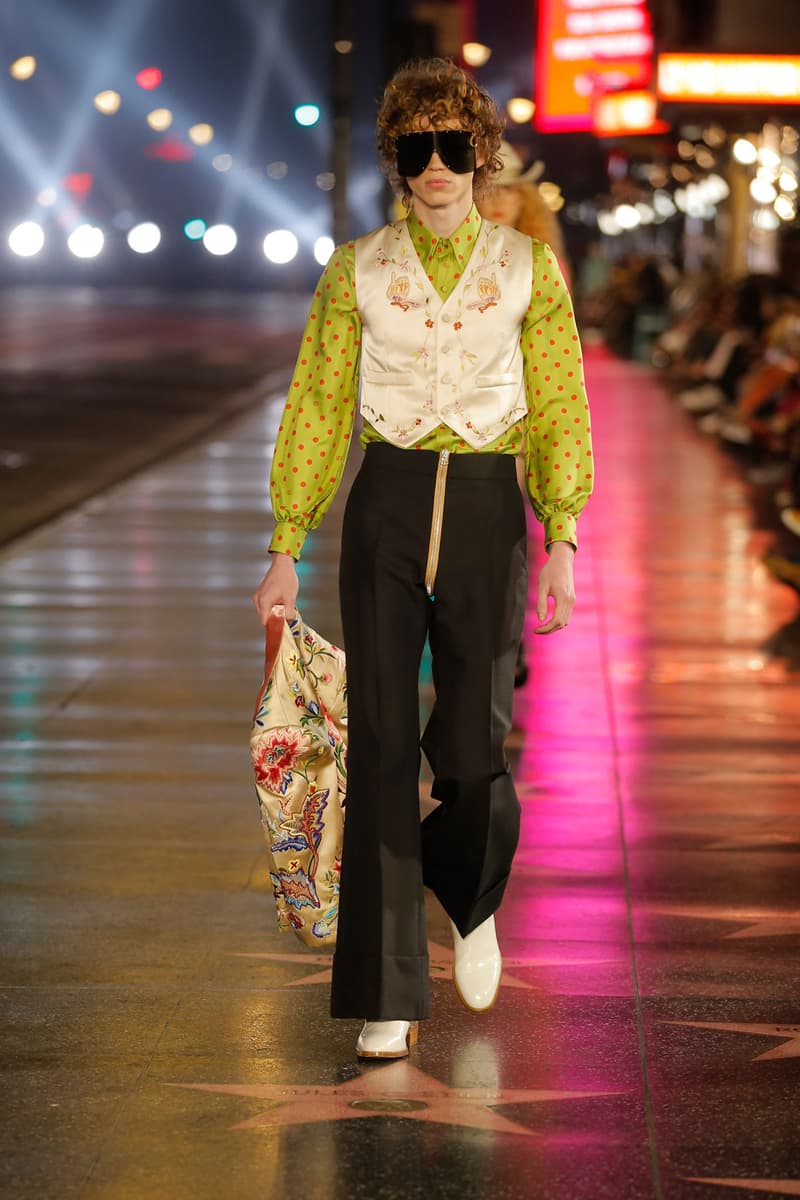 42 of 45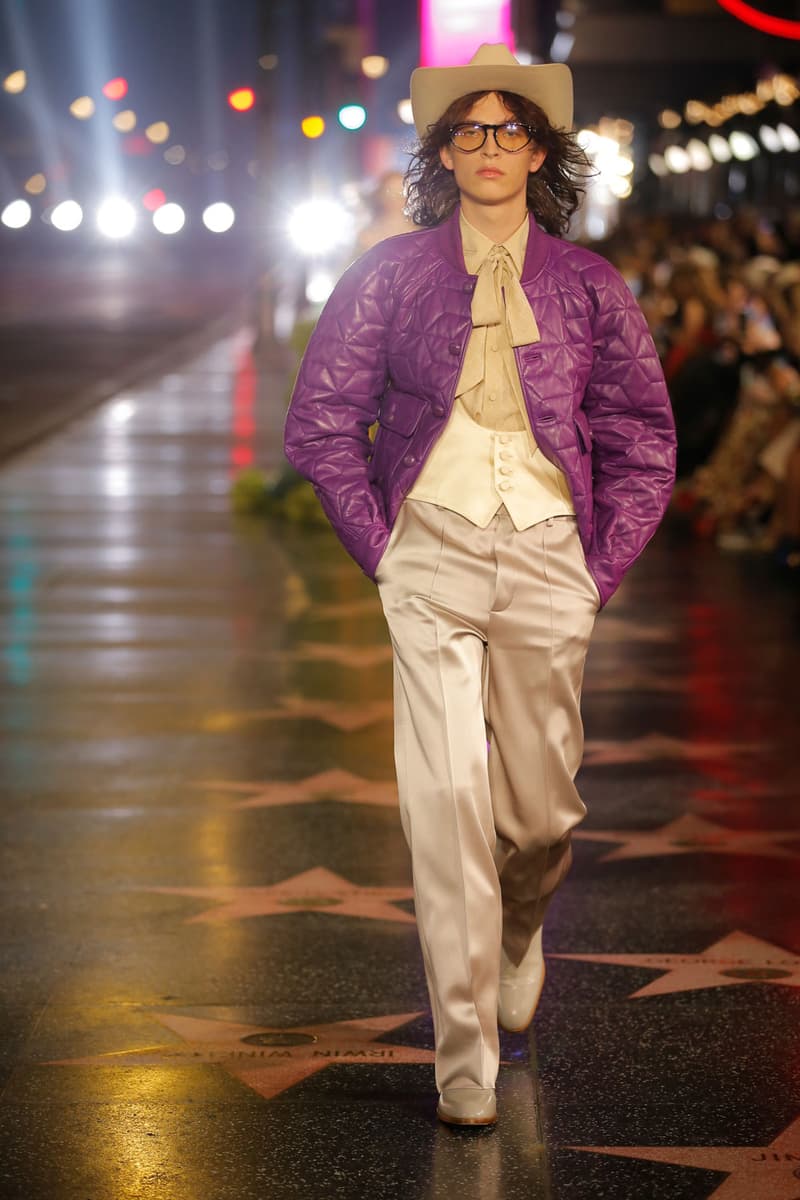 43 of 45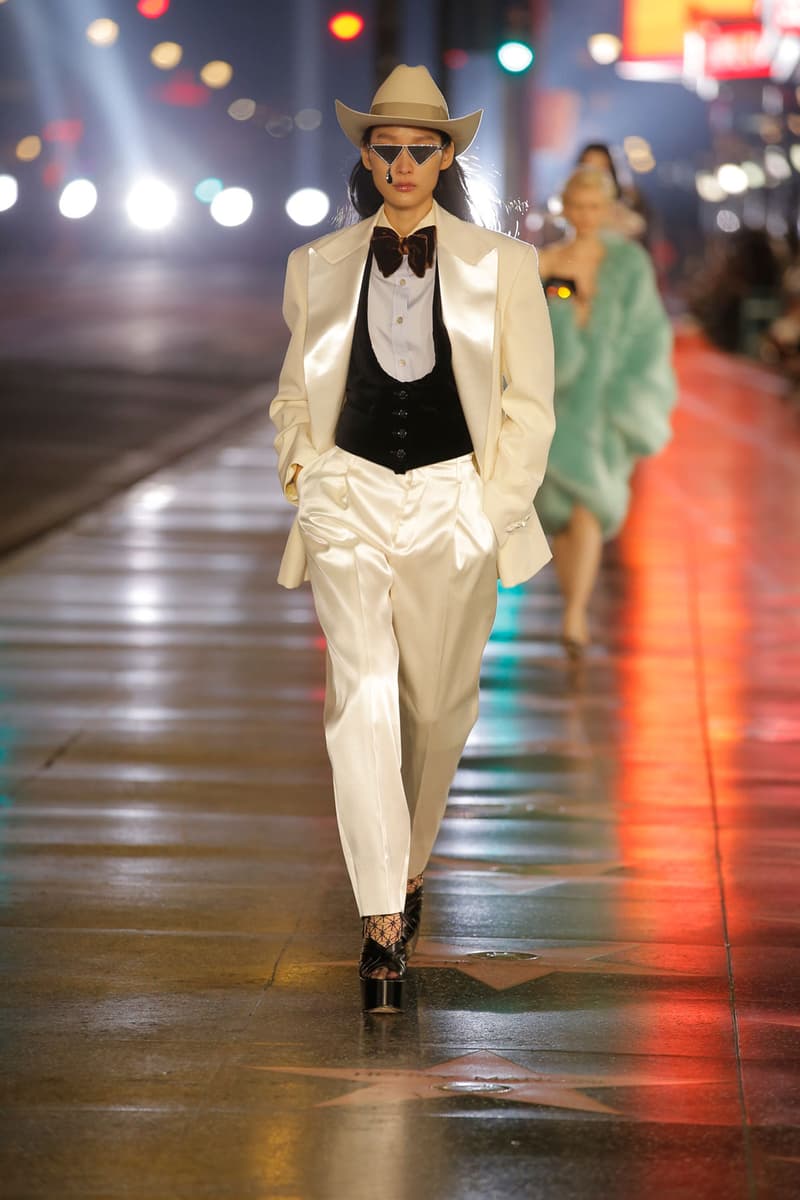 44 of 45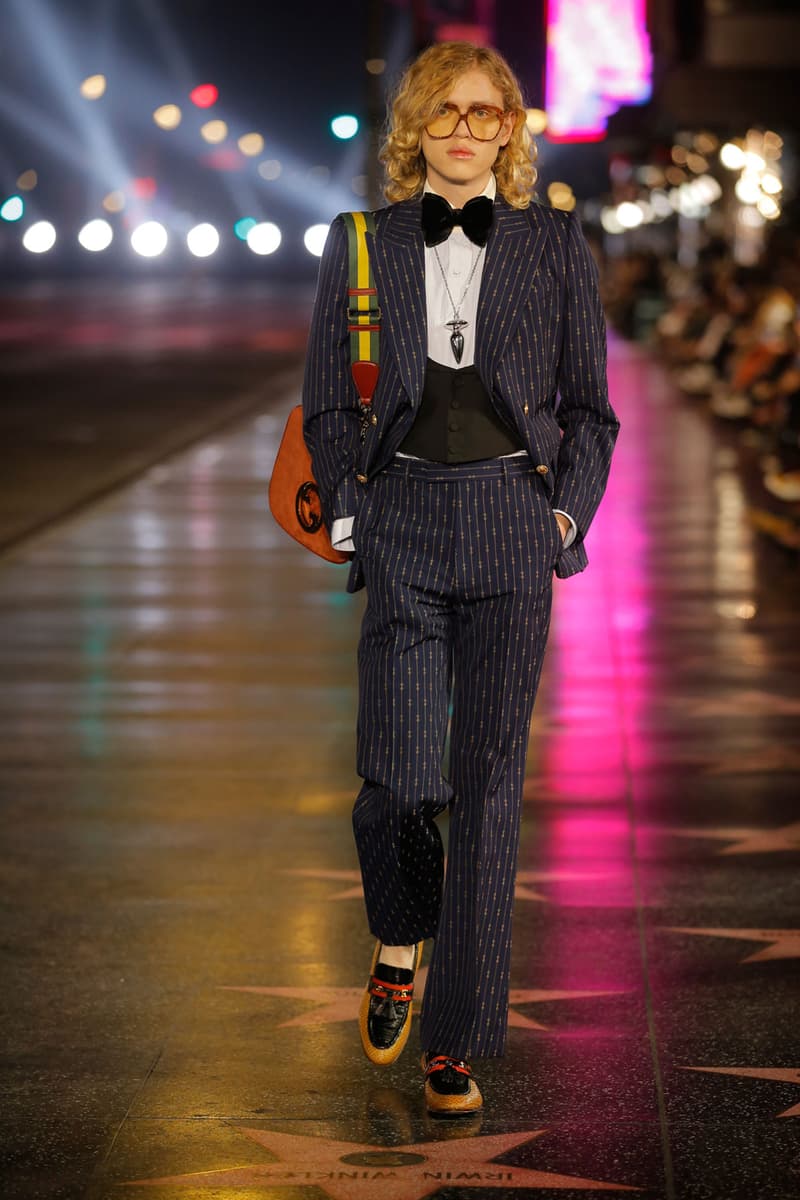 45 of 45
Gucci's latest fashion show titled "Gucci Love Parade" took over Los Angeles' iconic Hollywood Boulevard for an exhibition that epitomized Old Hollywood glamour.
Raised in the outskirts of Rome, Italy, Gucci creative director Alessandro Michele's approach to Love Parade was inspired by the stories his mother would share about her experiences working in the film industry. The tales of grandeur, glamour and glory paved the way for Gucci Love Parade's exhibition of color and celebration of life.
The new collection offered a wide range of eye-catching ensembles, an ode to the colorful personalities of Hollywood. Garments included tailored double-breasted blazers paired with ruffled blouses and low-cut waistcoats, houndstooth tailoring, satin suits in multiple colors, velvet suits, a light-gold satin dress with pleated accents and a floor-length feather boa, tropical-inspired coordinated sets, striking gowns with feathered detailing and so much more. The over 100-look collection also included an eclectic celebrity presence featuring Jared Leto, Steve Lacy, Jeremy Pope, St. Vincent, Jodie Turner-Smith, Miranda July, Macaulay Culkin and more.
After the show concluded, press gathered inside the lavish cinema to hear Michele speak on his inspiration for the show. "Recently, I was thinking of how much the brand I work for is connected to cinema," said Michele. "While other brands have roots in aristocracy and bourgeoisie, Gucci has roots in cinema…so after lockdown, it was like going home, this place chosen by destiny."
Known for his maximalist approach and not being tied down to the traditions of the old world, Michele sees fashion as the way in which humans communicate their true essence — one that is continually changing with seasons and as time goes on.
"Fashion allows us to be closer to the beauty of nature. It dresses our skin like animals."
Check out the eccentric looks from the collection and the full runway show above.
In related news, Stüssy brings out knitwear for Holiday 2021.