The Price of Breakfast Will Get More Expensive Next Year
General Mills has announced it is increasing the prices of its favorite breakfast items.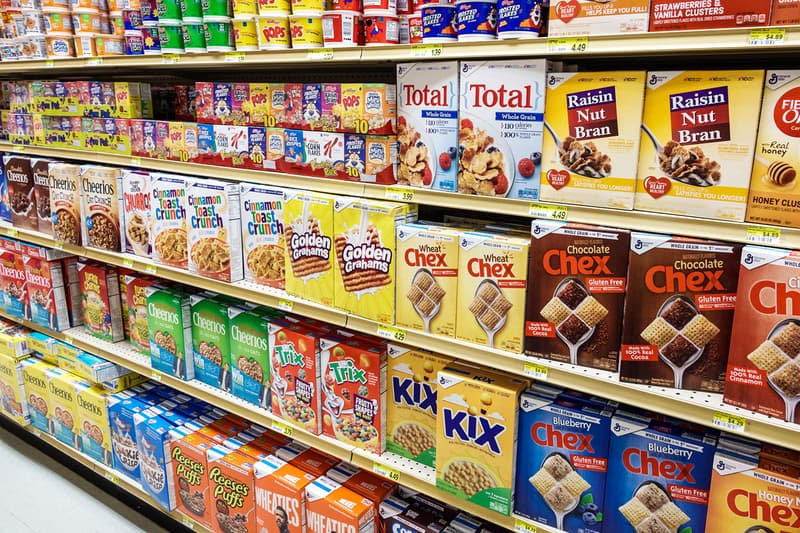 General Mills has officially notified its consumers that it is expecting to raise the prices of some of the people's favorite cereal and snack brands starting in mid-January of 2022.
According to CNN, the price change is expected to affect "hundreds of items across dozens of brands" including, "Annie's, Progresso, Yoplait, Fruit Roll-Ups, Betty Crocker, Pillsbury, Cheerios, Cinnamon Toast Crunch, Lucky Charm's, Wheaties, Reese's Puffs, Trix and more." One of the company's decision-makers has told CNN that the rise in prices will affect grocery and convenience store customers. For some particular items, customers can expect the price to increase by approximately 20% starting the beginning of next year.
General Mills' is only the latest company to announce their hike in prices, joining other consumer packaging goods companies like Kraft Heinz, Mondelez, Procter & Gamble and others. The pandemic is largely the reason for the increase in prices. Prices have increased 1% from September to October and have been 5.4% higher than the same time last year. Food inflation has also been a large part of why companies need to up their prices. Food manufacturers are also facing higher costs of labor for and transportation due to the pandemic, thus continuing to escalating costs.
In case you missed it, Jacquemus has teased CBD-infused sparkling water.