Tupac's M.O.B. Ring Goes To Auction for $95,000 USD
The late rapper wore the piece during his time with Death Row Records.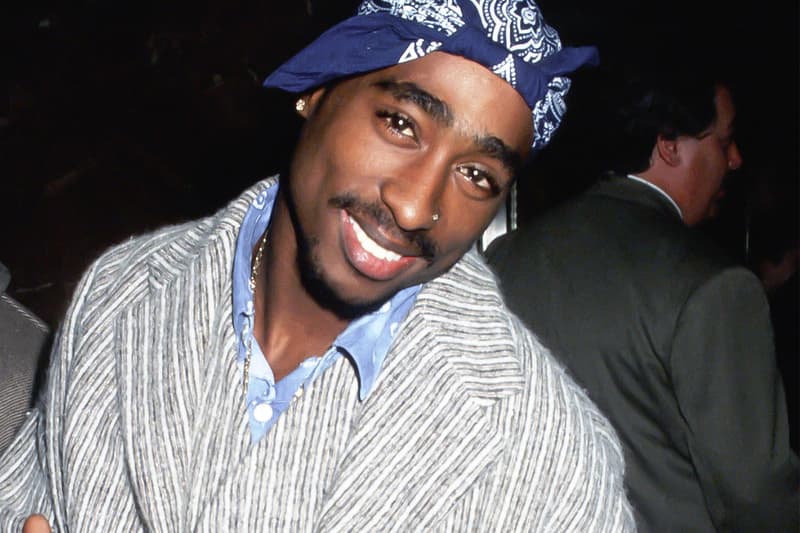 Tupac Shakur's iconic M.O.B. ring is hitting the auction block for $95,000 USD.
According to reports, Moments In Time will not put the item up for bidding and will instead sell it a flat rate, meaning that it will be sold at a first come first serve basis. The gold jewelry was notably worn by the late rapper during his time with Suge Knight's Death Row Records, supposedly sporting it on his pinky finger for the most part.
Sources claim that Pac gave the ring to a girlfriend he was seeing before his death, and it made its way to a private collector then eventually Moments In Time.
The auction was announced shortly after hip-hop journalist and photographer Lawrence "Loupy D" Dotson put up rare photos from Pac's 2Pacalypse album launch party as NFTs, selling a total of 18 NFTs together. "[W]hen you look at these photos you can see it in his eyes: the determination, the passion, the swagger, the shine," Dotson told Rolling Stone. "These photos show a side of the man not many people got to see. This 'Pac wasn't covered in jewels and Versace; this 'Pac was humble and hungry. He knew what he going for on stage that night, and that was to become the legend that he is."
Elsewhere in music, Adele's 30 has surpassed Drake's Certified Lover Boy to become the biggest debut of 2021.