The BFC Taps Roblox and Gucci to Announce Its New "Metaverse Design" Category
With the inaugural award going to the 2D digital designer cSapphire.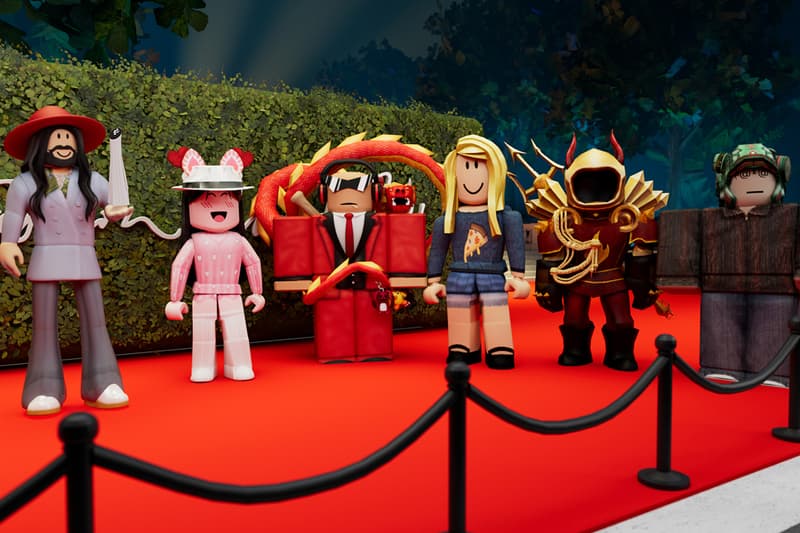 The British Fashion Council is hosting its annual Fashion Awards this evening, and in celebration of the technological advancements made in recent times, it has teamed up with Roblox to recognize a new category: Metaverse Design.
As the BFC explains, "This new award recognizes a digital designer who pushes the boundaries and showcases excellence in digital fashion design within the metaverse." Its first winner is cSapphire, a digital fashion creative known for their looks on Roblox, and cSapphire will be presented with the prize by a digital Alessandro Michele.
Michele's part stems from Gucci's involvement in the inaugural Metaverse Design award, as it has created a capsule for The Fashion Awards experience on Roblox. Here, players can purchase exclusive outfits on Roblox, with the proceeds being donated to the BFC Foundation.
The Fashion Awards experience on Roblox will also allow players to be a part of the awards ceremony tonight. "The instantly transports visitors into the iconic Royal Albert Hall where they can enjoy one of the world's biggest celebrations of fashion in a new and unique way, walking the virtual red carpet together with their friends, exploring nominees' displays and trying on their virtual items, as well as watching Awards video footage," says the BFC.
This can be experienced from now until December 7 on the Roblox game. Otherwise, take a look at the Roblox-made Gucci presentation graphic above.
In other news, WTAPS has linked with Supreme for Fall 2021.