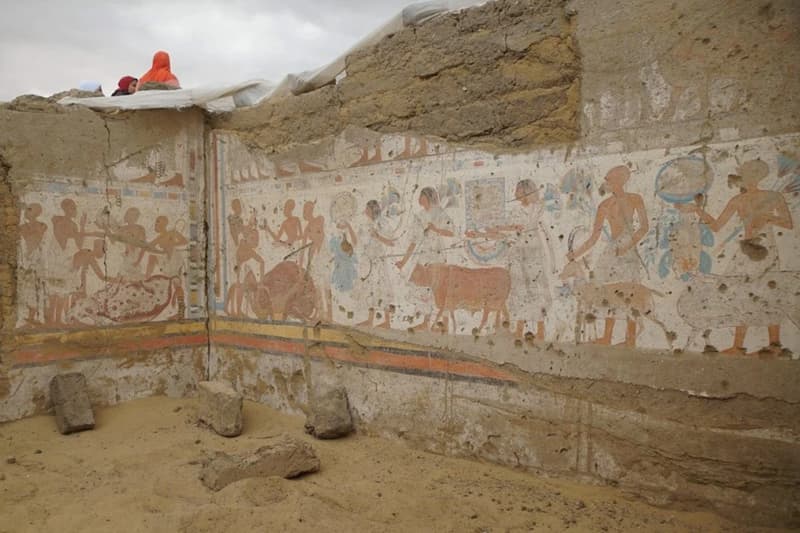 1 of 3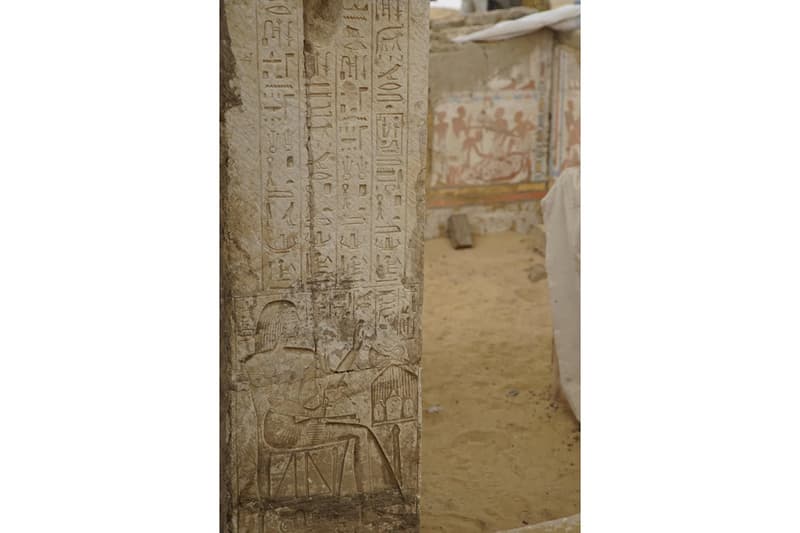 2 of 3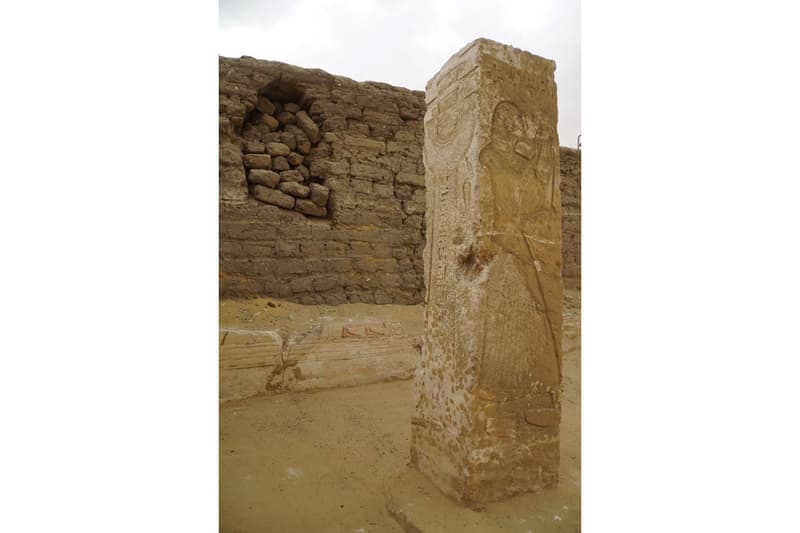 3 of 3
Researchers Uncovered a Tomb Linked to Pharaoh Ramses II
It housed his chief treasurer along with a host of other noblemen.
---
This past weekend, a team of researchers at Cairo University uncovered the tomb of a key cabinet member to the Ancient Egyptian Pharoah, Ramses II.
Dating back thousands of years, Ptah-M-Wiah was the chief treasurer of the kingdom, along with serving as a royal scribe and supervisor of livestock. Thus far, the findings show several well-kept murals depicting animals, such as calves, being taken for slaughter. Researchers also found heiroglypics adorning disheveled Osirian columns.
In addition to Ptah-M-Wiah, the site also includes "senior modern statesmen from the era of the 19th Dynasty [1279 to 1213 B.C.E.] and complements the site of the tombs of the 18th Dynasty, the most important of which is the site of the military leader Horemheb," said Mostafa Waziri, the secretary-general of Egypt's Supreme Council of Antiquities, in a statement quoted by the Egypt Independent.
The excavation grounds are located just south of Cairo in the Saqqara Necropolis, a site that the Ancient Egyptians used for burial purposes for nearly 3,000 years. Although the location has been surveyed since 1850, it received a lot less attention than the iconic Luxor grounds.
Elsewhere, you can scuba dive to the Las Vegas of Ancient Rome.