When it Comes to Sound and Sport, Quavo Swears by the adidas Z.N.E. 01 ANC Headphones
The rapper talks to HYPEBEAST about going through his daily motions with the new earbuds.
When Quavo first burst onto the scene in 2013 with the hit song "Versace," alongside his Migos family members, Offset and Takeoff, the budding stars couldn't have predicted the non-stop momentum that would carry them to the present day. Almost seven years later, and the energy that surrounds the rapper — who, at this point, barely needs an introduction to anybody relatively attuned to pop culture — is still prevalent. That's the thing with forward motion: once it starts, it's incredibly hard to control. That is, unless, your name is Quavious Keyate Marshall and you're able to harness this movement as a catalyst for creating a cultural force. Much like the all-new adidas Z.N.E. 01 ANC headphones, for which Quavo is both a fan and an ambassador, the multi-platinum recording artist has found a way to quiet the noise while amplifying the impact of his music and stretching its influence across the globe.
Born in Athens, Georgia, Quavo found his love for rap and basketball around the same time, simultaneously honing his skillset in the area's underground music scene and charismatically lighting up the Gwinnett County High School basketball circuit. As the frontman of the Migos, he became the life source for the group's early movement, responsible for grounding himself in their group philosophies and rallying them for studio sessions or pick-up games of basketball. It would lay the groundwork for the Migos we know today, a group that brought together the worlds of sports, music and fashion in a way that resonates.
Currently, Migos is coming off the success of Culture III, which was released earlier this year, and Quavo and the rest of the group are currently focusing their momentum on their solo careers. What remains is a goal of giving the same level of escapism and creative expression for fans through music. It's an ethos that draws parallels to the new adidas Z.N.E. 01 ANC earbuds and its "Turn Up the Movement" campaign. The earbuds offer a sleek and simple design that provides listeners with an easy fit throughout active days, and that can be worn as an everyday pair or specifically for training. They tout a comfort fit and are sweat-proof and water resistant level IPX5.
adidas' frictionless, ergonomic design encourages wearers to turn up their own movement and capture music's power to achieve their goals, be that running, training or just reconnecting. In fact, you can put them right on during a full-sweat and the music will cut on, as one of its best selling points is the seamless bluetooth wireless connection. "Honestly, I really love them," says Quavo. "I played a full one-on-one basketball game in them and I ain't ever played a basketball game in headphones that ain't fall out," he says. "That's the truth."
Prior to hitting the gym to get some shots up, HYPEBEAST caught up with the hip-hop star to talk about Migos, their solo careers, the convergence of music, fashion and sports, his basketball skills, starring in a movie with Robert De Niro and the all-new adidas Z.N.E. 01 ANC earbuds.
1 of 5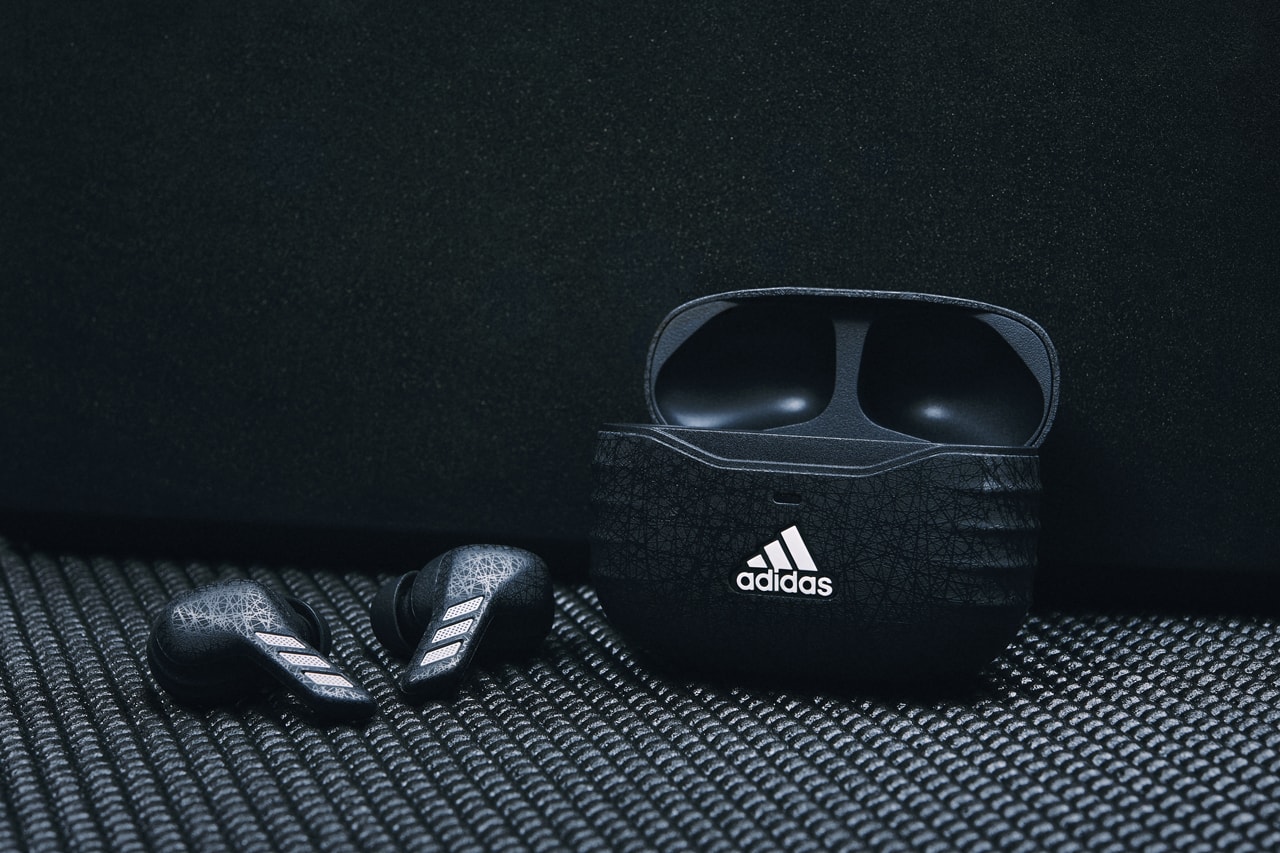 2 of 5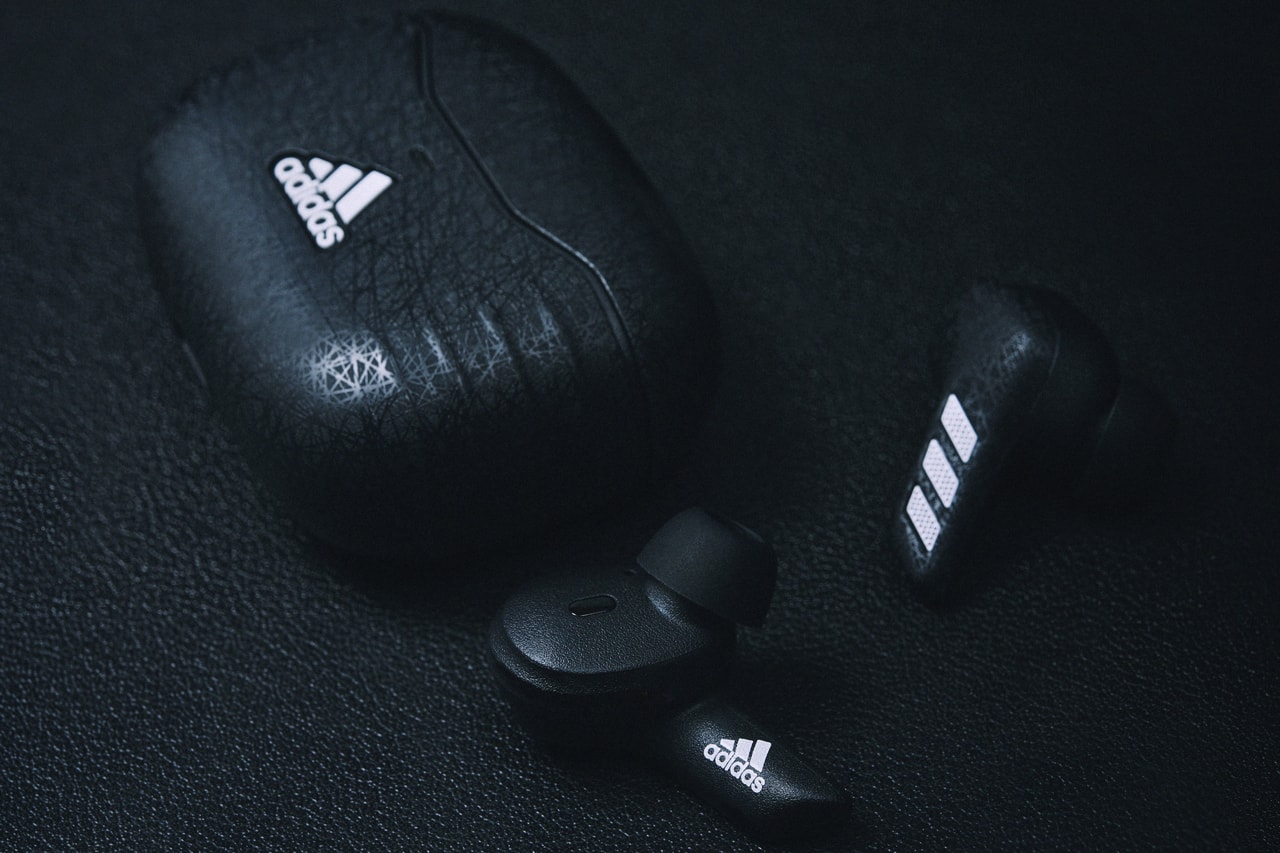 3 of 5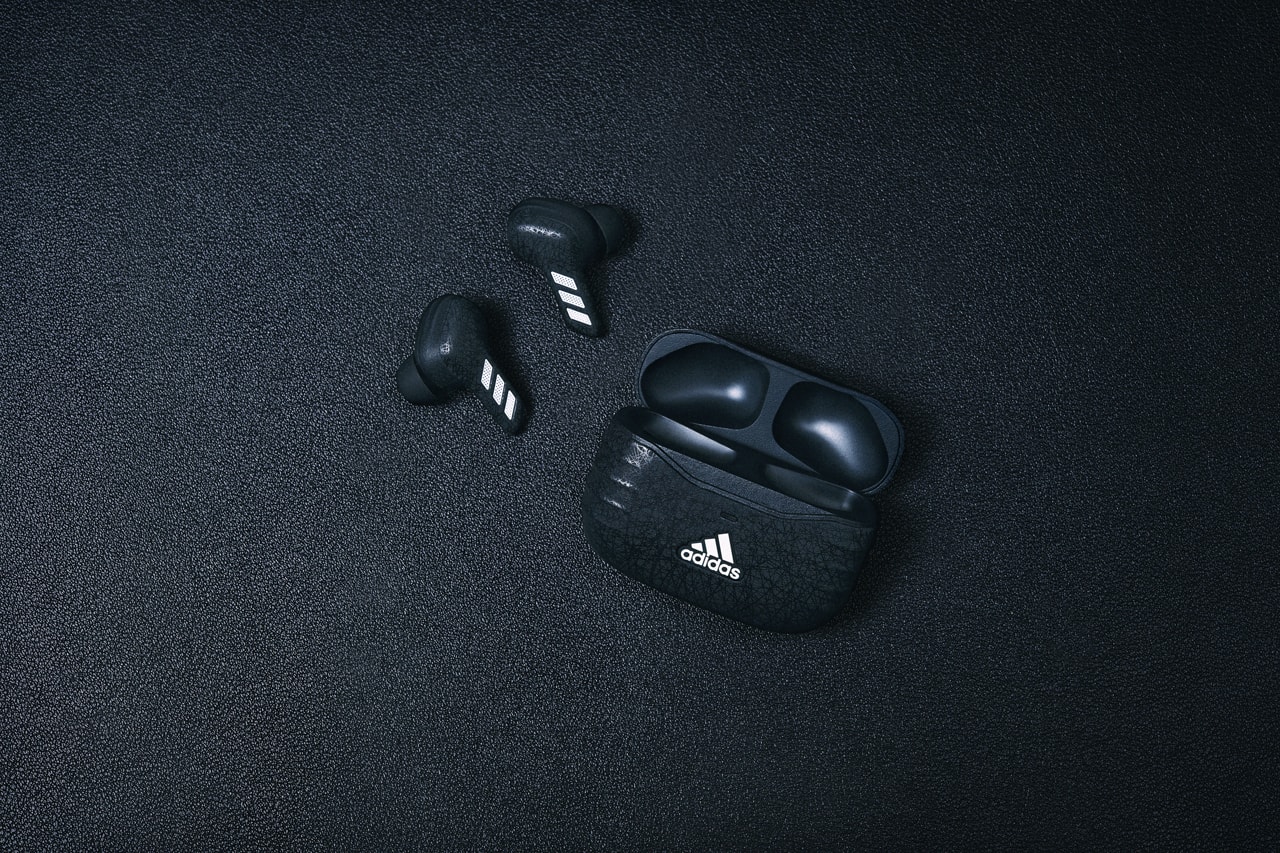 4 of 5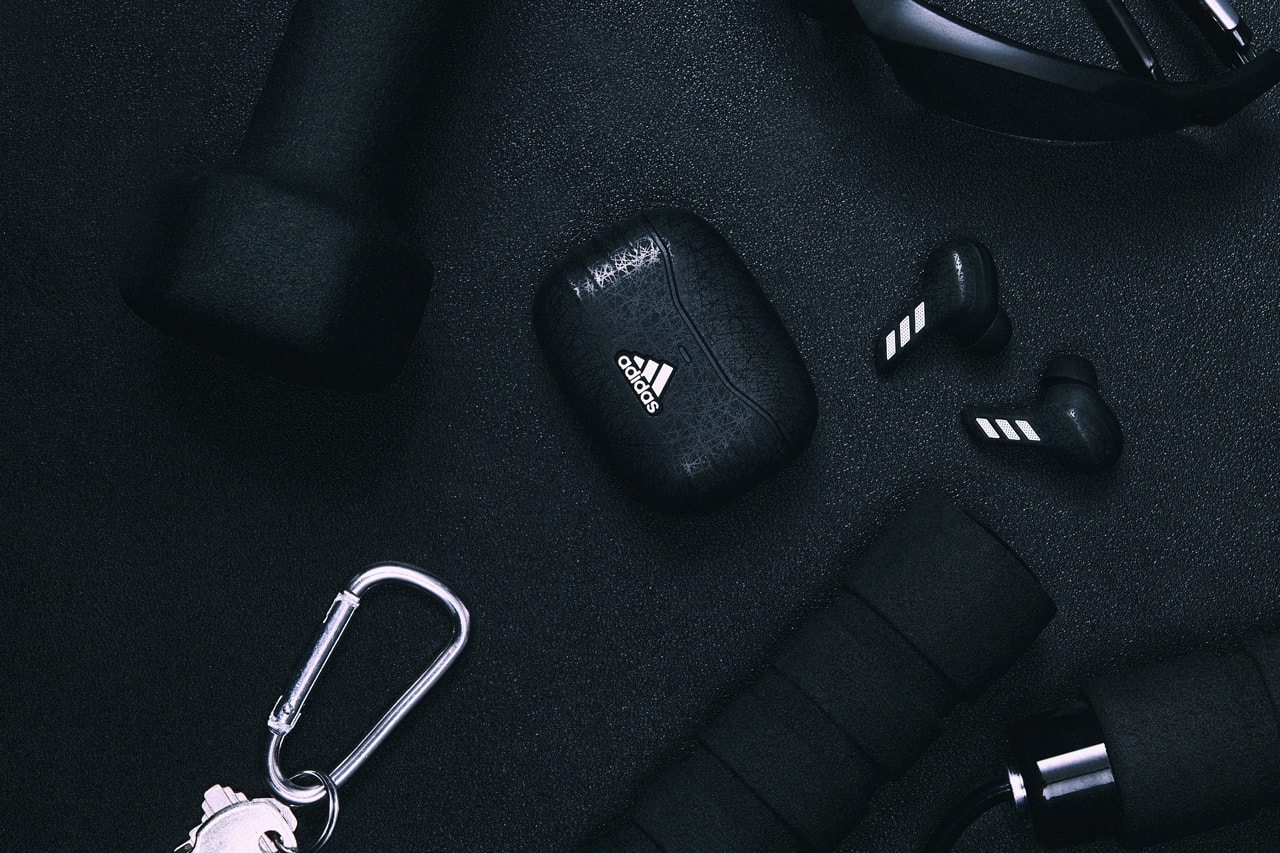 5 of 5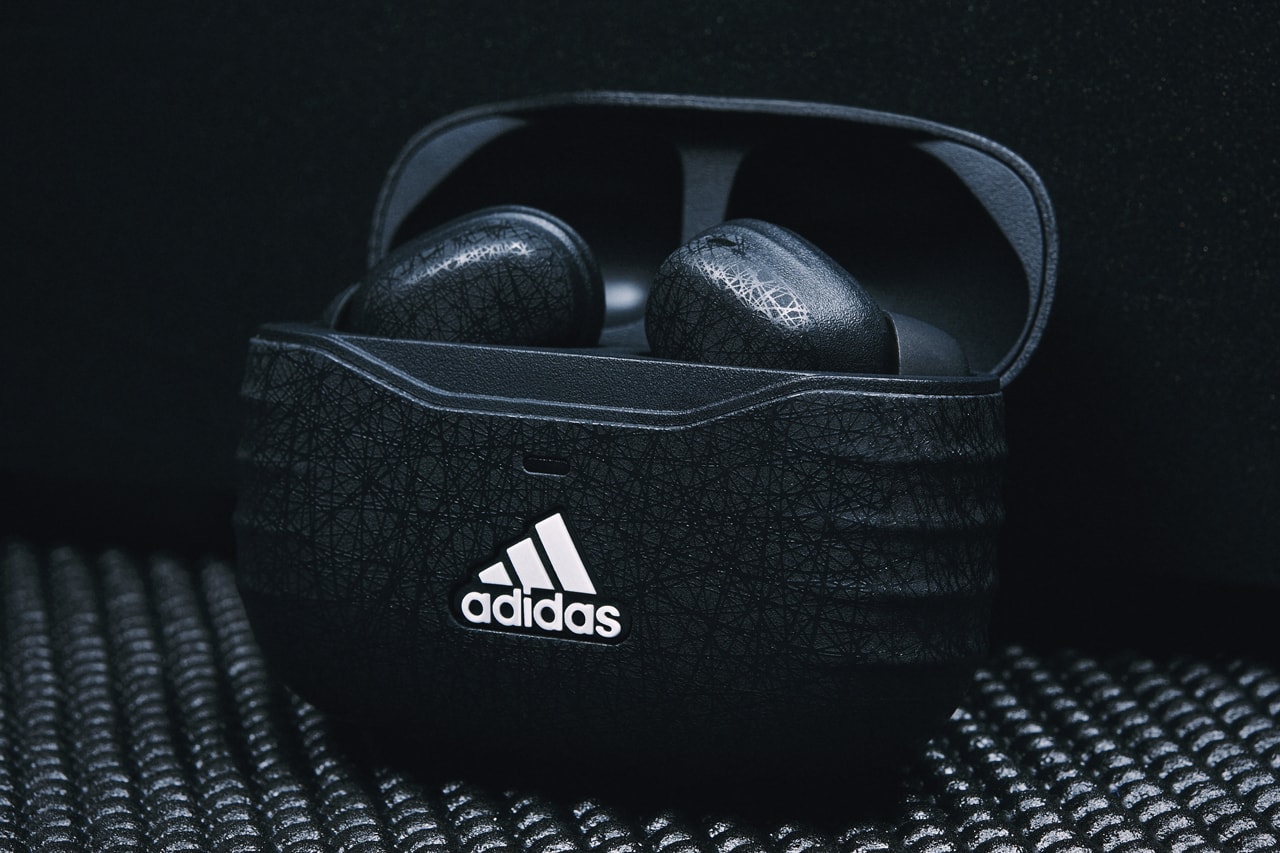 HYPEBEAST: What's a day in the life for Quavo like these days? How many different places are you going in one day?
Quavo: I'm on the move, I've got to stay on the move! I wake up and give thanks to God every day, all day, always. Get straight into that studio and I try to knock out like four to five records a day. If not, I'm busting somebody ass on Madden early morning. It's just something I do everyday.
The similarities between rappers and athletes are often talked about. What parallels do you see in both these worlds that you can relate to?
I feel like we're all fueled by the same energy, fueled by our goals and the things that we wanna do. If you grew up playing ball, listening to music, you wanted to rap, too. And vice versa. I feel like if you rapped and watched games and put different players into your bars, you wanted to play ball too. It's like a marriage, you need that fuel, and I think we both need each other to give off that energy in the booth or on the court or on the field.
Movement is a big part of this adidas campaign. When you're out there playing basketball, is there a certain rhythm you find that you can tap into? Maybe something you haven't even noticed because it's been natural since you've played the game all your life.
Yes, sir. I tap into my Z.N.E. 01 ANCs and they are super light and you can take a flight. You can put them on and the music cuts right on, the bluetooth connection is wireless and it's super clean. Honestly, I really love them and actually I recently played a full one-on-one basketball game in them, and I ain't never played no basketball game in some headphones that ain't fall out. That's the truth.
With regard to that rhythm, is there a similar thing you tap into when you're making music? What does that process look like for you nowadays?
I feel like the more time I spend in the studio, the more records I can get out. Right now I think it's a time period where if you just put out music every month, every Friday, every couple weeks — just consistently — I think your catalog will get bigger, your algorithm will stay hotter and it's more fun for the kids because they love to consume music a lot.
1 of 4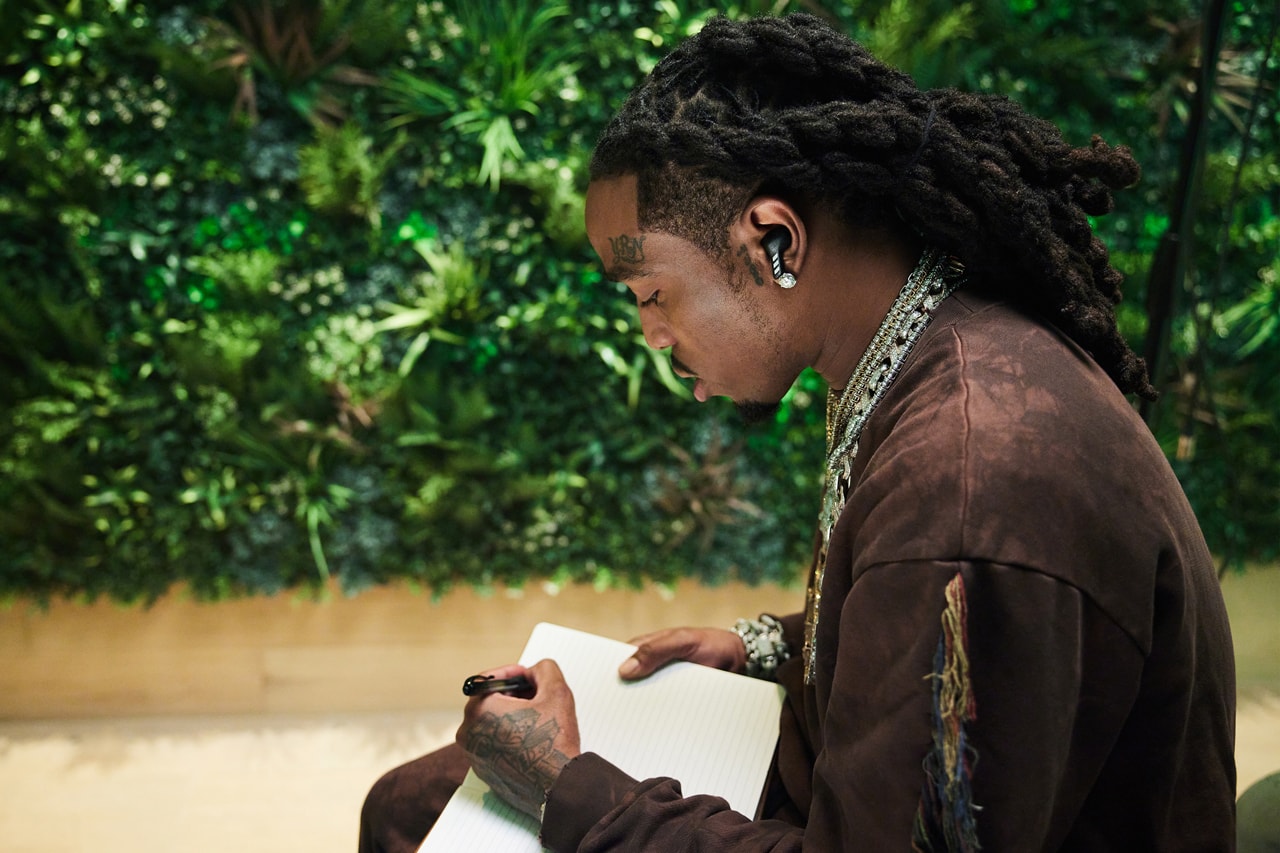 2 of 4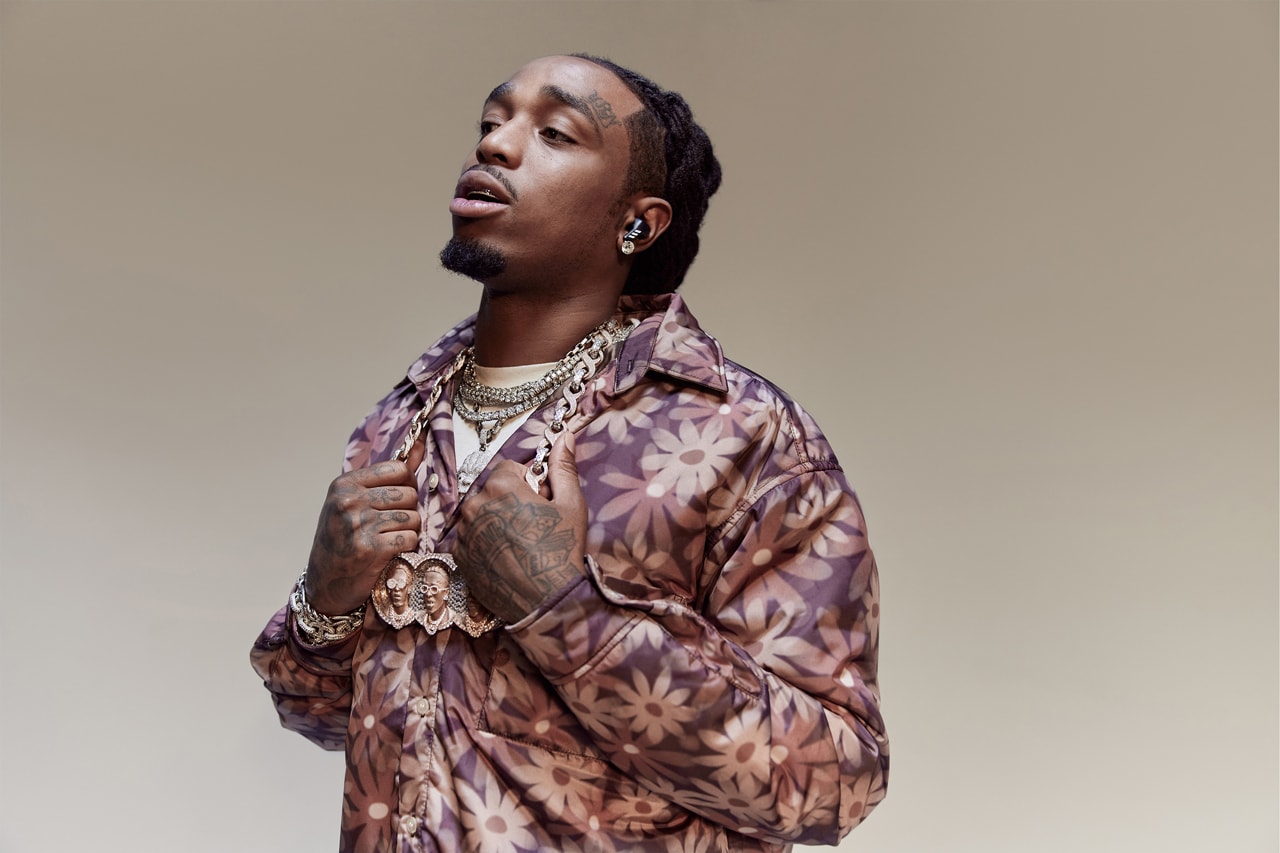 3 of 4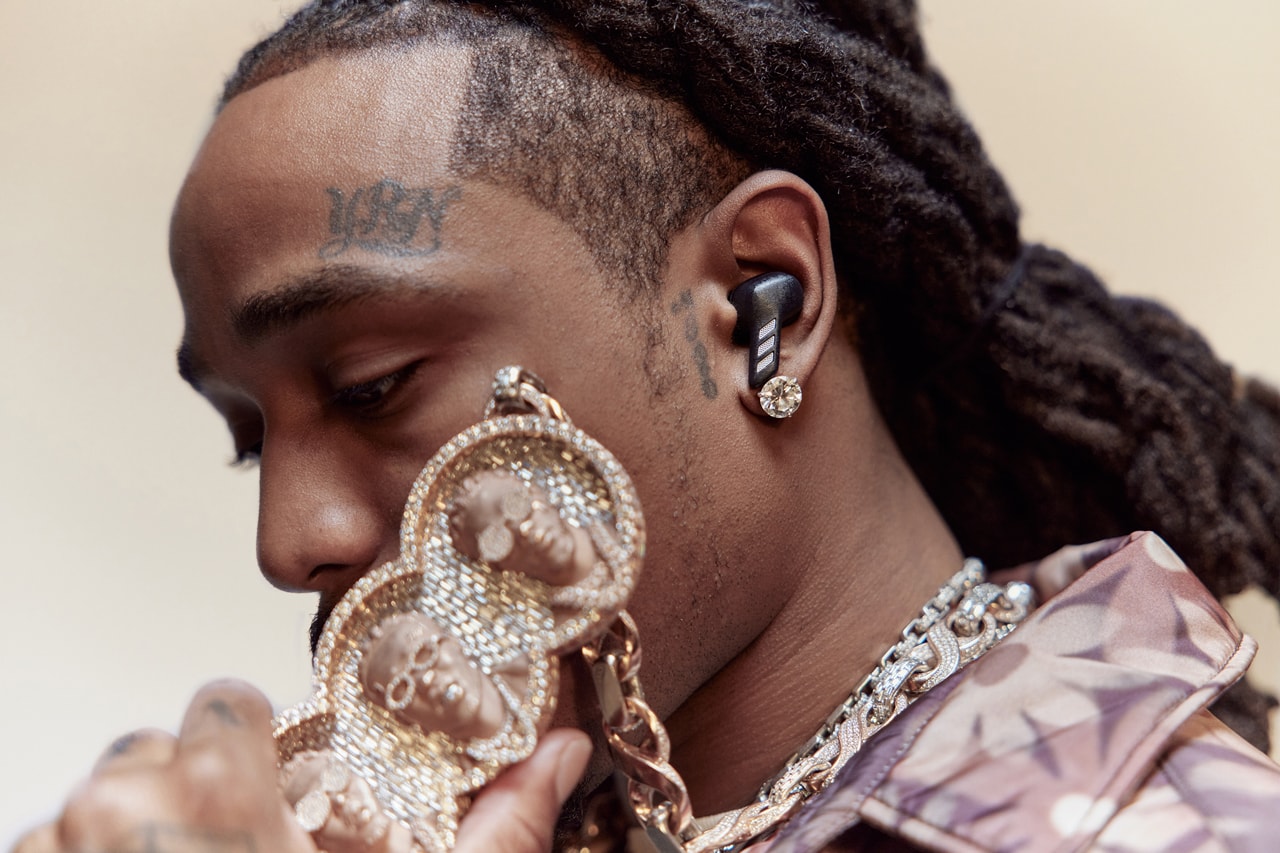 4 of 4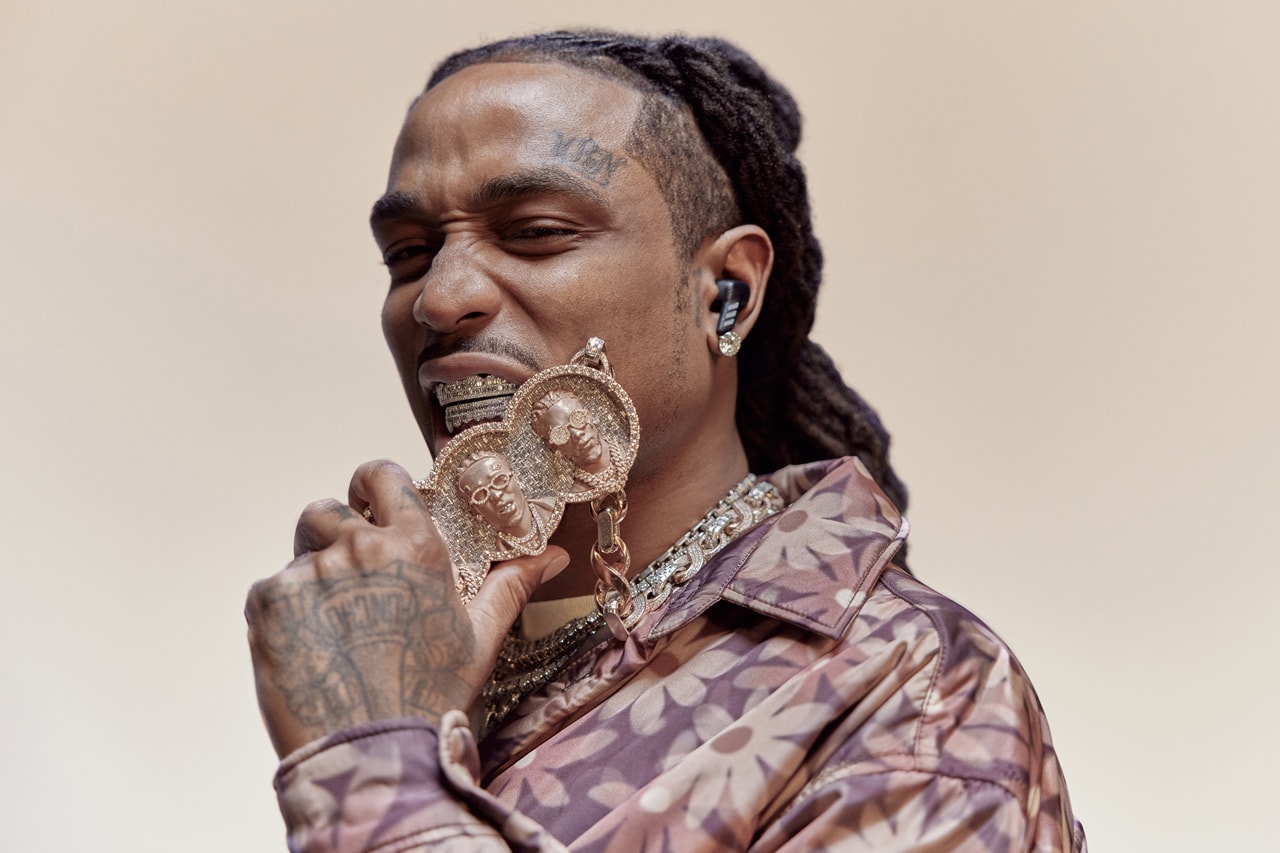 Who is the Quavo of the NBA? What player currently balling in the league do you think is the equivalent to you in the rap game?
[I] been in the game about seven years now — and have had a great startup so far. I'm most definitely gonna go LeBron [James] out the gate, and then, if you want to go down a generation or so, I'd say Trae Young. I like his startup. Everybody trying to overlook them like how they did The Migos out the gate, those first couple years. And then boom, playoffs come and we gonna take these boys to the championship, but ain't nobody was really watching us until we was on the big stage. That's how I feel.
How do you find balance between your career, giving yourself room to still play ball in your free time and then also take care of your family, friends and community around you? Are there moments where it may all come together?
We do that on the road, and every time we get home, I try to connect with my boys and try to get with my team. As far as family, I always try my best to see them whenever I come back and I just try to take care of them all the time from a long distance and even when I'm at home. But I talk to them all the time and they want to know where I'm going all the time [laughs]. So, if I'm not together with them, I'm talking to someone on the phone.
You always go off in the Celebrity All-Star game — it's obvious that you really hoop. You won M.V.P. in 2018 and put up a game high 27 points in 2019, so will you play this year. What kind of game can we expect from you?
I'll play this year if they call me. Man, I really like playing at that game. It makes me feel good and makes me feel like I'm a part of the All-Star weekend. It's fun to just get out there with the guys, all the top celebs across the world, just to see what skill they bring to the table. I used to go out there looking to win M.V.P., but now I just look to have fun because I already know what I can do out there. But I love it. I play every chance I get, if the opportunity presents itself.
The Migos vs. The Ball Brothers. You Offset and Takeoff versus Melo, Gelo and Lonzo. Who's taking that?
They going down, The Ball Brothers are going down, they know what's up! I'm telling you, they know what's up, ask them.
What are you listening to in your adidas Z.N.E. 01 ANC headphones before the game?
You know I got to cut that Straightenin' on first and foremost, and if I'm feeling a little extra groovy, I'm throwing that Strub Tha Ground on featuring Yung Miami. And I'll spin that Get It Back In Blood by Pooh Shiesty and Lil Durk, just to keep some of that mentality going.
1 of 5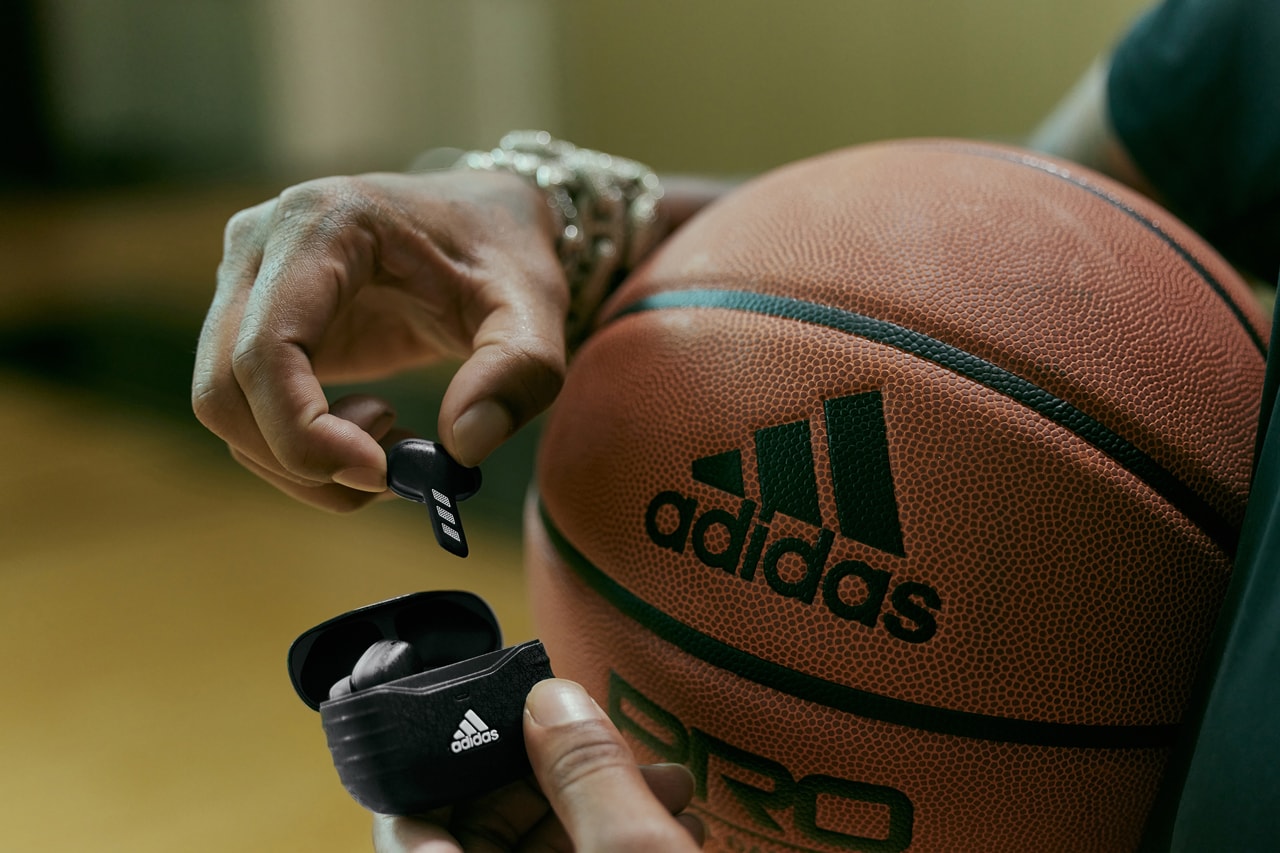 2 of 5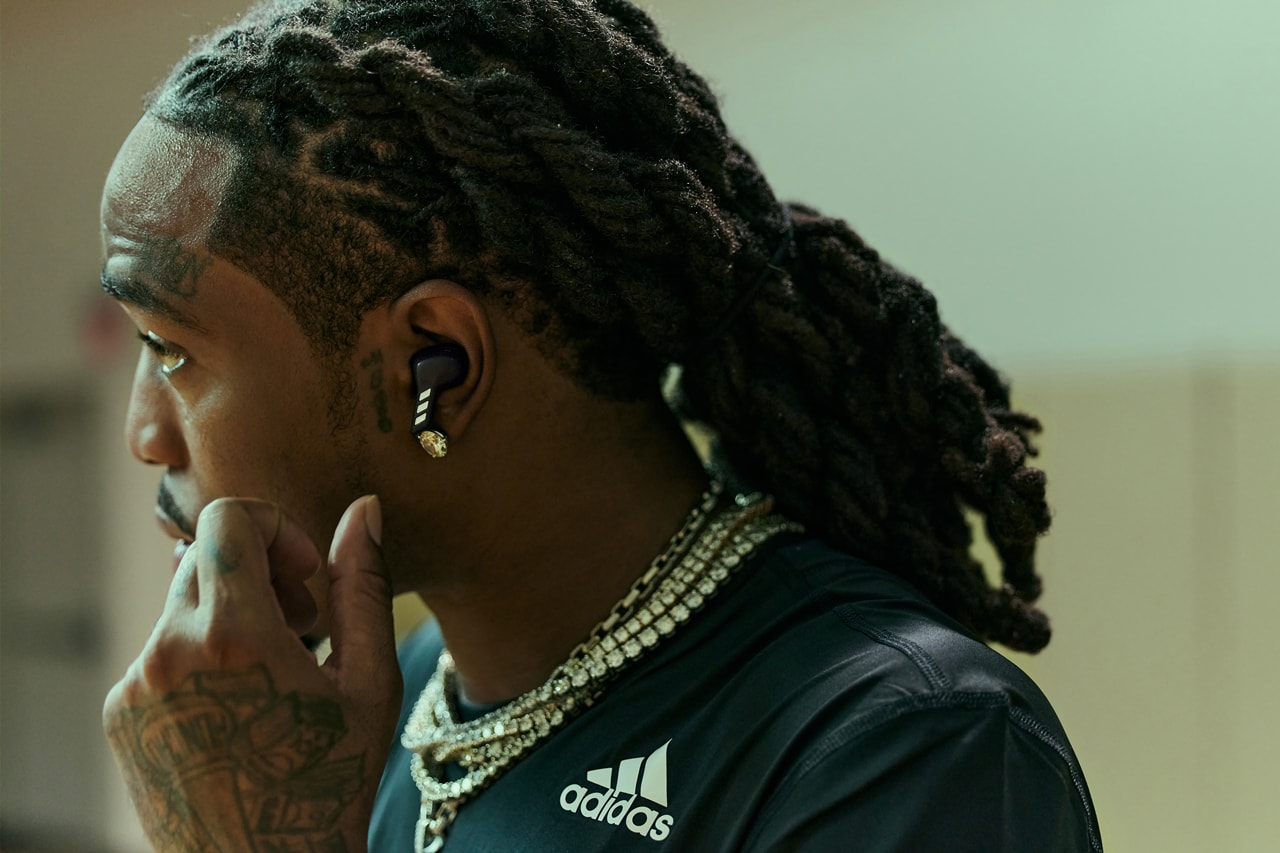 3 of 5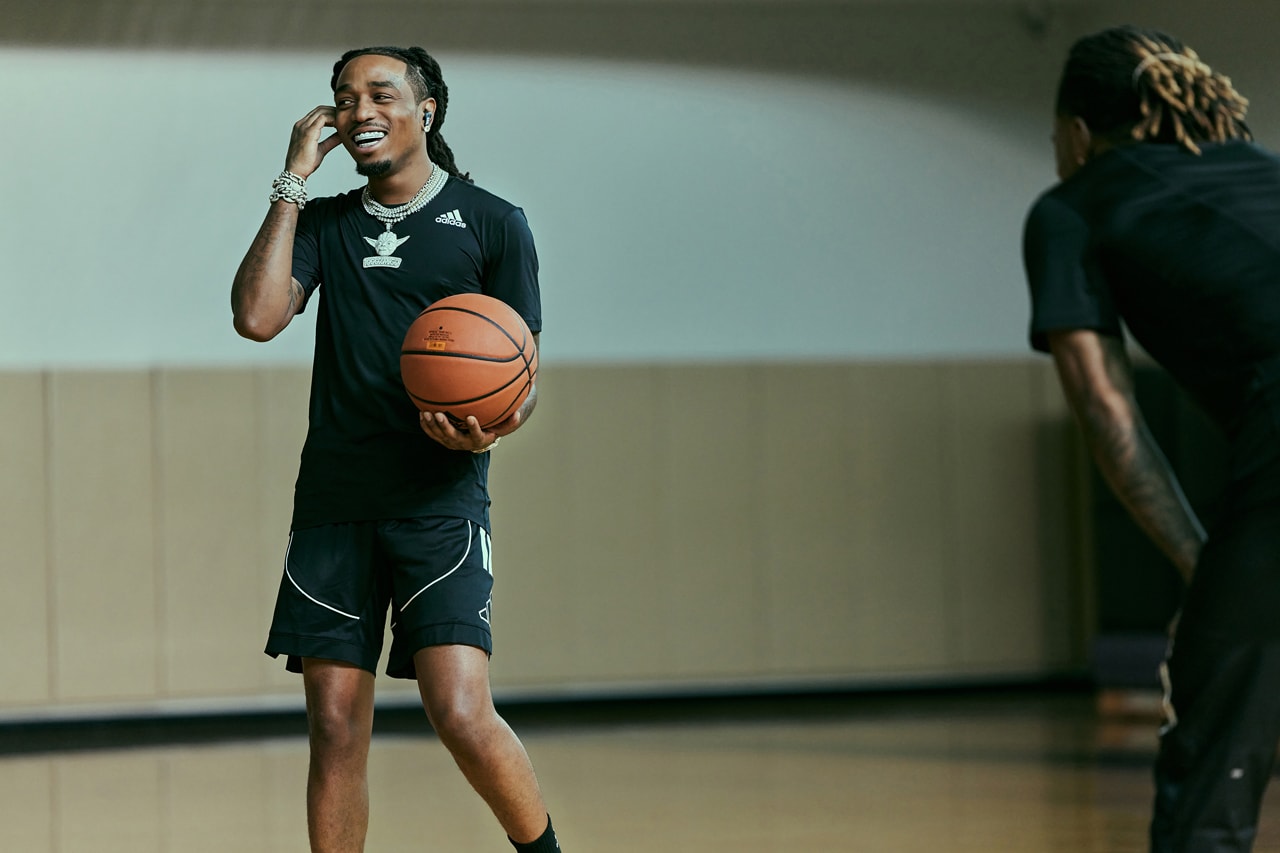 4 of 5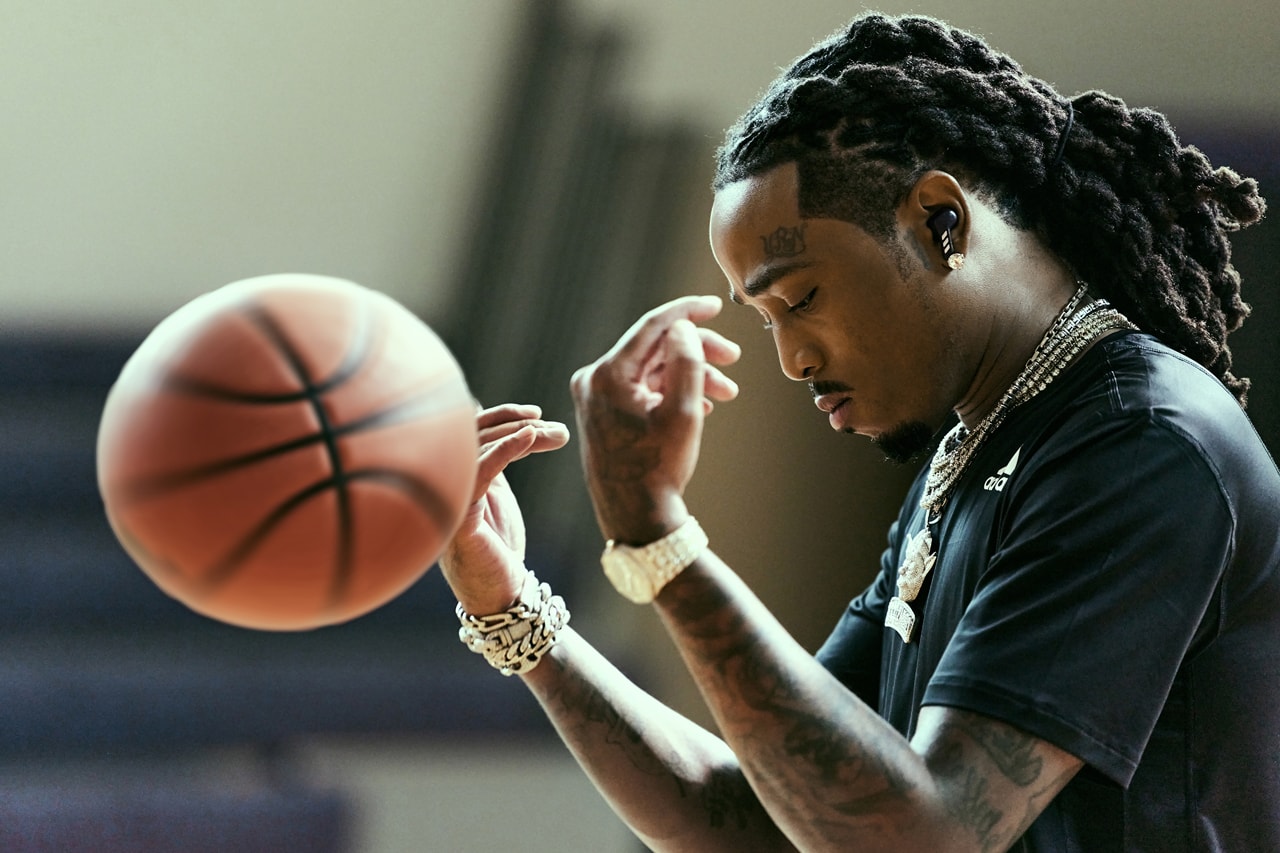 5 of 5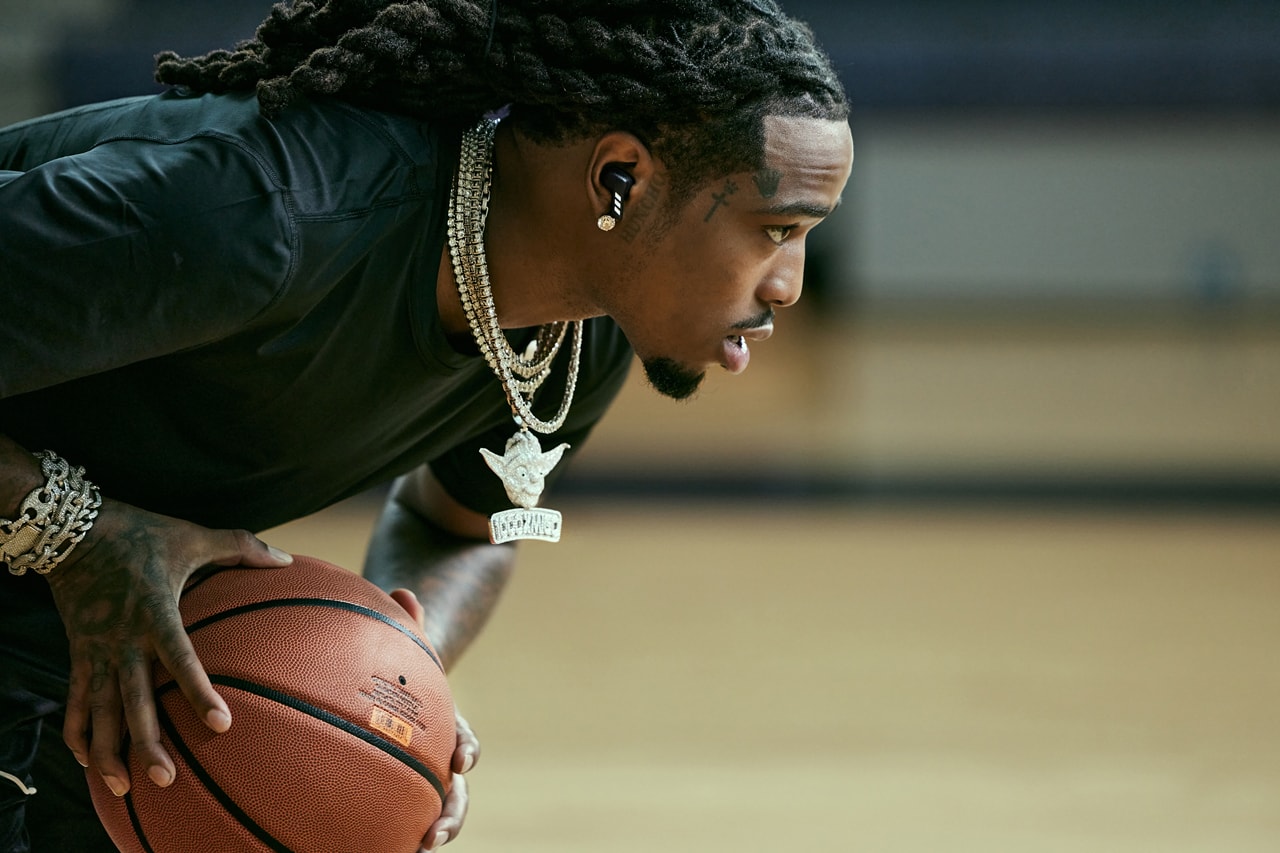 Seeing the new generation of players in the NBA is reminiscent of the new generation of rap in that they're incredibly themselves and embrace that. What gave way to this new kind of attitude? Especially when it comes to fashion and style.
It's the youth, man, the young people. They're hungry and they looking at their big brother and looking at their uncles and they want to be acting fast, they want to do it now. A lot of guys are already in superstar mode, like LaMelo [Ball], and it's only his second year in the league. That takes a lot of confidence for a kid coming out of Lithuanian Basketball League, somewhere people didn't even consider super real competition. But, also, all these kids got so much confidence and they ready to make their mark, like they're ready to hoop. I don't think they really care too much about the older guys. They respect LeBron, but they don't too much care about him when they get on that stage, because they be ready to do it. So that's what I like about them, and you can tell all the way down to the clothes, they have tons of confidence.
Yeah like that neon yellow suit with the matching Lambo truck? 
Yeah exactly, that was crazy hard.
What's next for you and anything you wanna say to the people?
Just more and more music. I've got a movie on the way as well. I starred in it with Robert De Niro, Jack Huston, John Malkovich. Got some more collabs on the way. My adidas Z.N.E. 01 ANC headphones of course, I appreciate them and I love these headphones. I got both pairs on me right now. Just more music for me, more solo music from me, more music from me and the boys [The Migos]. Just stay tuned.
The all-new Quavo x adidas Z.N.E. 01 ANC headphones are available now on the brand's website.