'Lara Croft and the Guardian of Light' and 'Temple of Osiris' Are Finally Coming to Nintendo Switch
Celebrating the 25th anniversary of the adventurous franchise.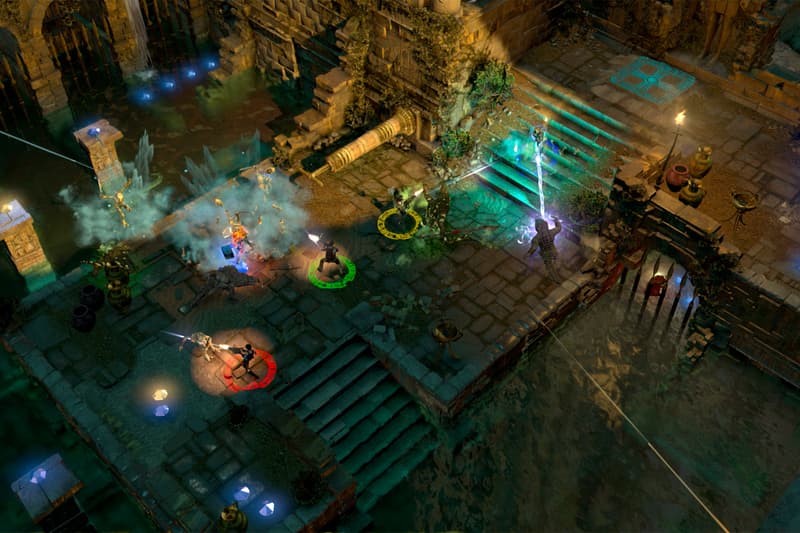 Five years after the original release of the massively popular Nintendo handheld, the Switch is finally getting its first games from the beloved Tomb Raider franchise in celebration of its 25th anniversary.
Thanks to a collaboration between Crystal Dynamics and Feral Games, Switch owners will soon be able to play Lara Croft and the Guardian of Light as well as Lara Croft and the Temple of Osiris. The two games originally launched for PC back in 2010 and 2014 respectively, offering fans of the franchise a refreshing isometric take with co-op multiplayer mechanics. Guardian of Light supported two-player mode while its sequel Temple of Osiris allowed up to four players to explore its levels.
There's currently no precise release date yet for the two games, so Tomb Raider fans should definitely be on the lookout for more updates to come.
Great #TombRaider25 news for @Nintendo fans! We are so excited to announce a collaboration between @CrystalDynamics and @feralgames to bring Lara Croft and the Guardian of Light and Lara Croft and the Temple of Osiris to Nintendo Switch starting in 2022! pic.twitter.com/S1PBaxhJqt

— Tomb Raider (@tombraider) October 28, 2021
Elsewhere in gaming, GTA San Andreas will finally be available in VR.