The Polydrops P17X Explorer Can Turn Any Road Into Your Personal Space
Pre-order the EV-friendly unit for $34,990 USD.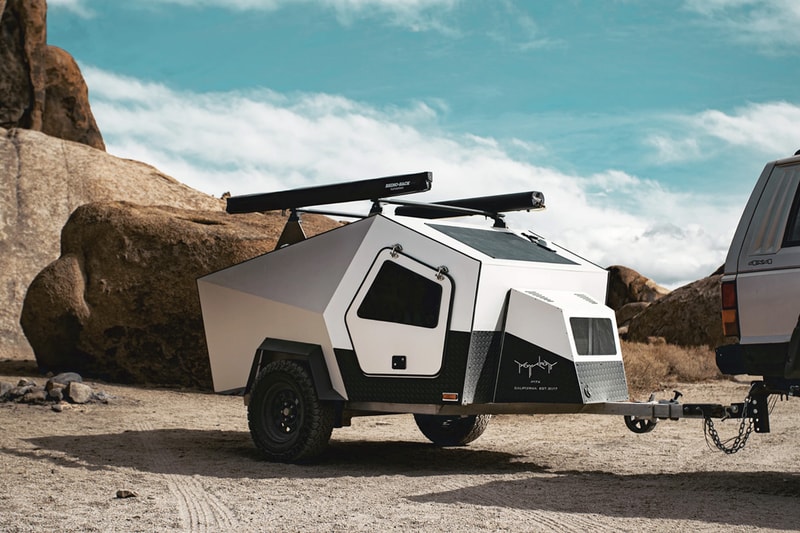 1 of 7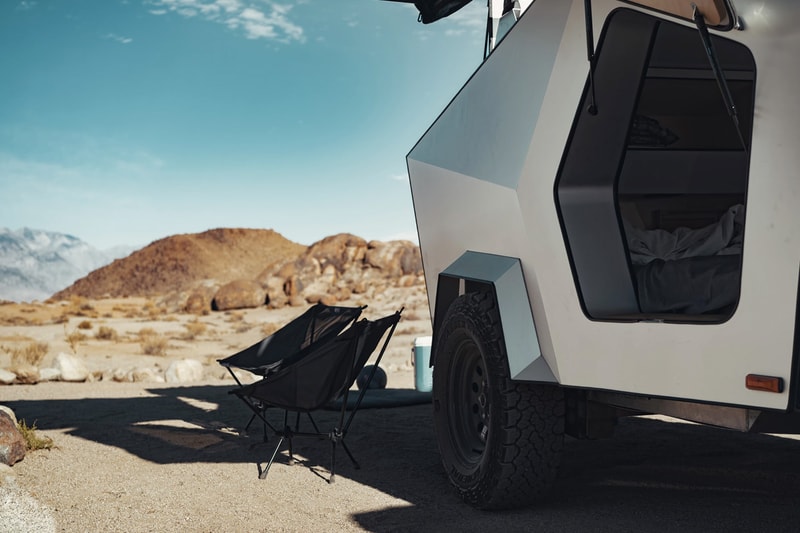 2 of 7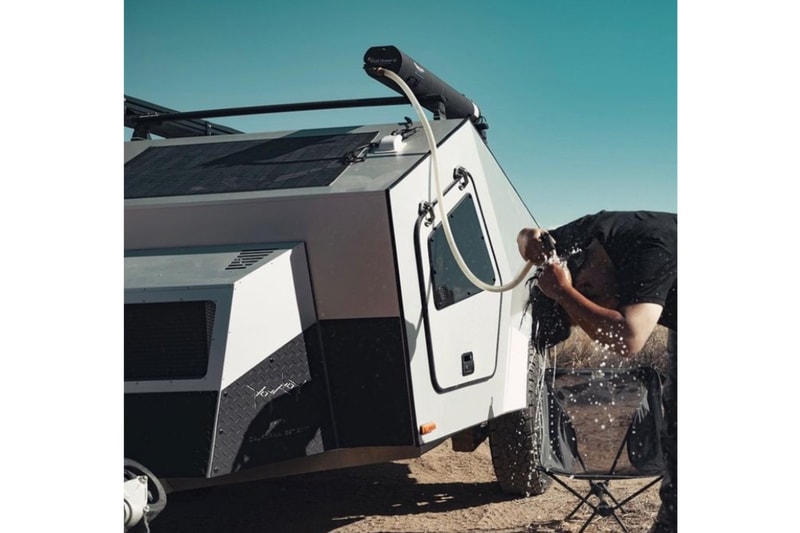 3 of 7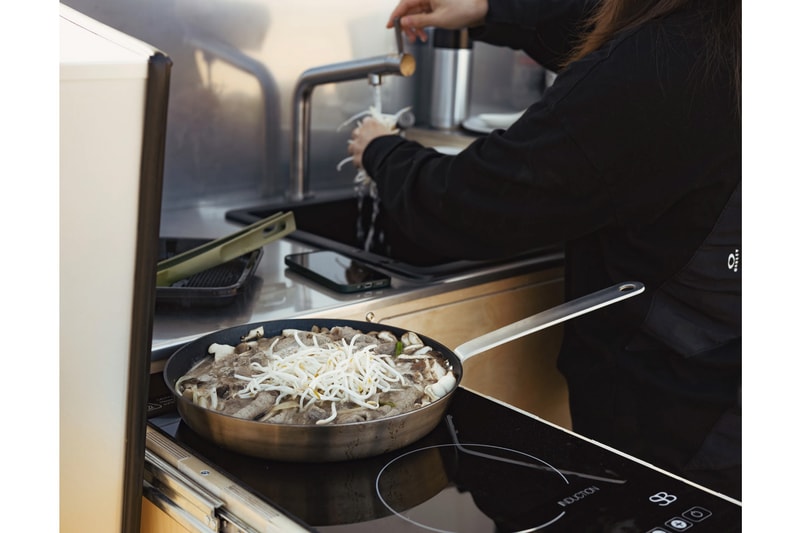 4 of 7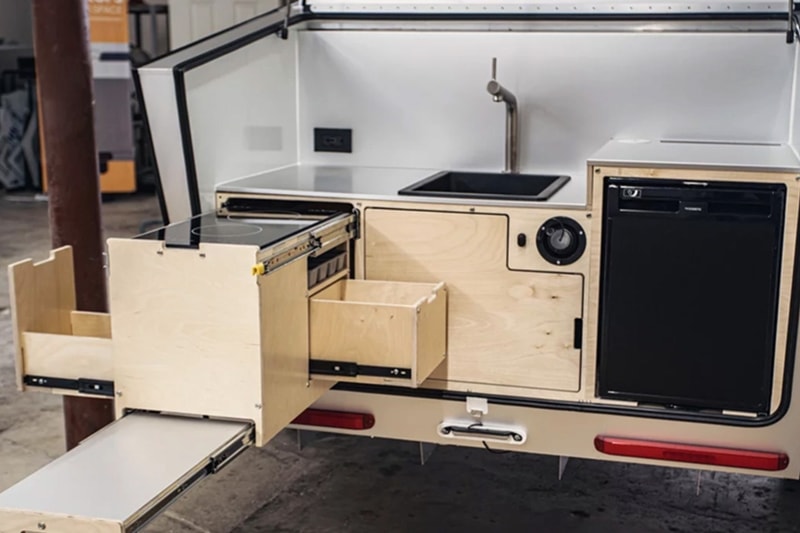 5 of 7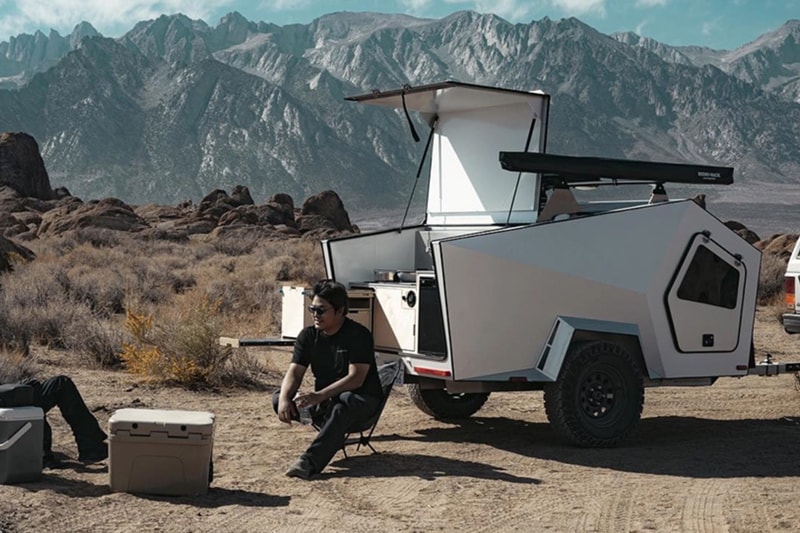 6 of 7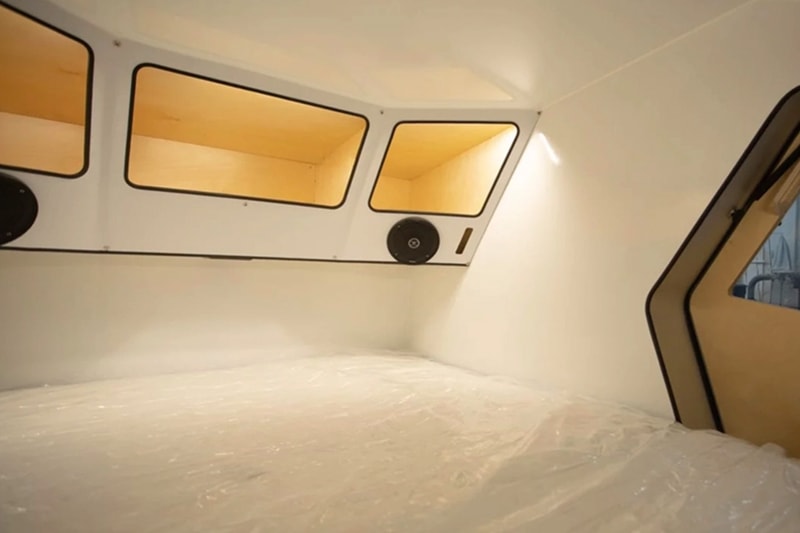 7 of 7
Polydrops is a Los Angeles-based company dedicated to upgrading the travel experience. To add to its unique lineup of trailers, the startup will release its second all-electric unit dubbed the P17X EXPLORER.
Customers would be forgiven to think that the polyhedral-shaped trailer was from Tesla, as the body and sheen are similar in appearance to the long-awaited Cybertruck.
Founded by SCI-Arc graduate, Kyung-Hyun Lew, the portable space is 100% handmade and comes equipped with an impressive set of offerings, such as a full kitchen with a fridge, freezer and burner stove. Further along the exterior and you can find gullwing doors and marine-grade door hinges that are placed on shiny 15" polished aluminum wheels and rugged all-terrain tires.
Bringing it inside, the LED-lit space can fit up to two adults and a pet on a hybrid full-size mattress. Additionally, the R14 insulation structure includes an air conditioner and heater, Bluetooth speakers and upgradable add-ons, such as solar panels on the roof and up to 12kWh batteries.
Lew makes it clear that Polydrops is not a camping company, but one that promotes the spirit of adventure. The P17X EXPLORER starts at $34,990 USD and is available to pre-order for a $1,000 USD deposit. The trailer is expected to start shipping next summer.
Elsewhere in design, Snow Peak wants you to reconnect with nature in a beautiful way.