Snow Peak Wants You To Reconnect With Nature in a Beautiful Way
From its minimalist apparel to its thoughtful camping gear, the Japanese company stays true to its focus on human connection.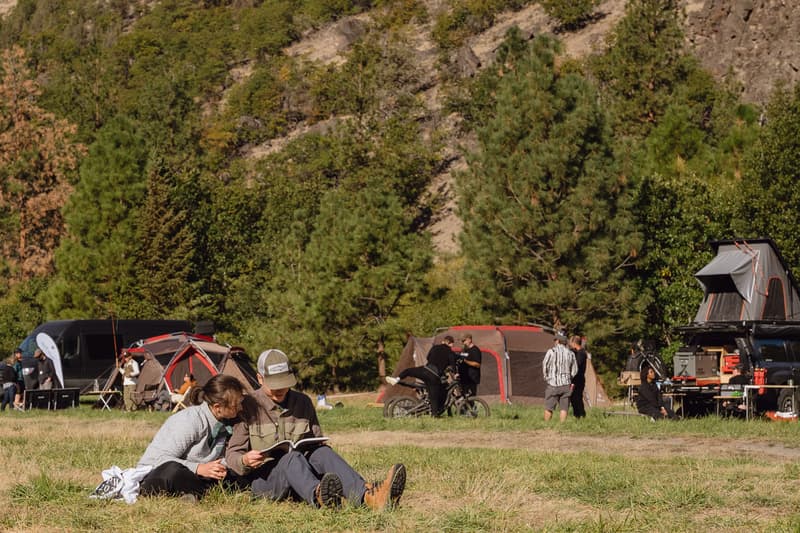 1 of 5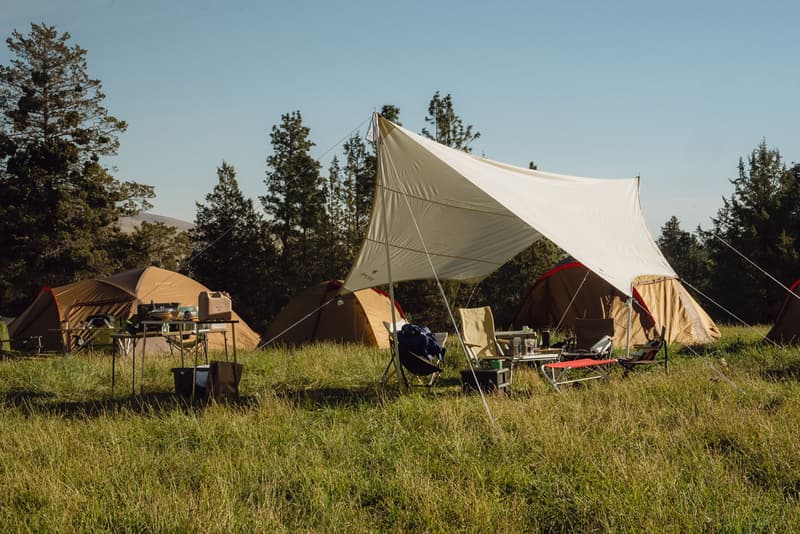 2 of 5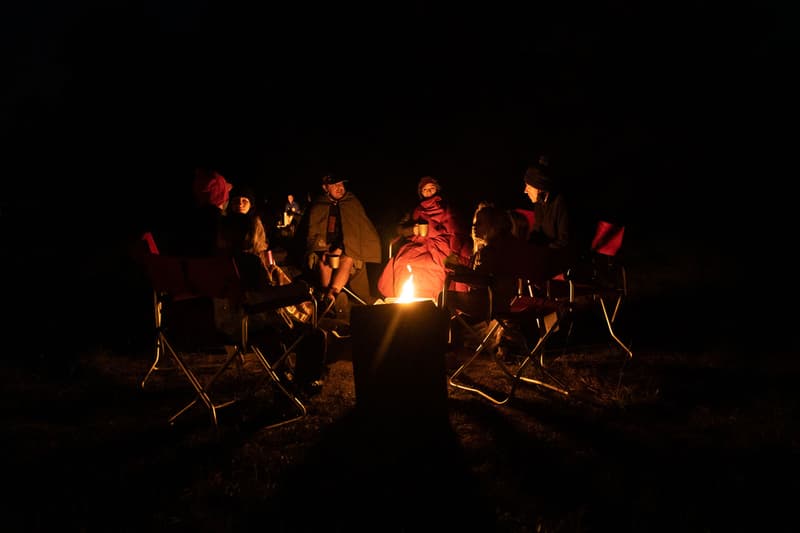 3 of 5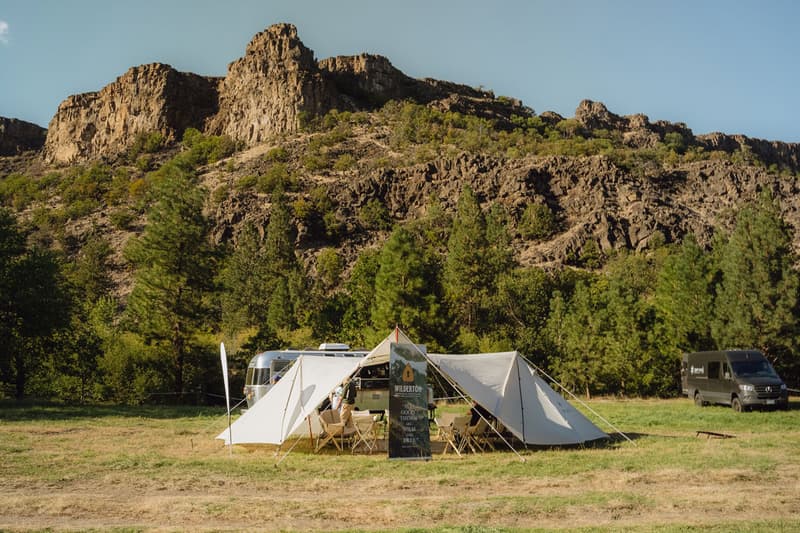 4 of 5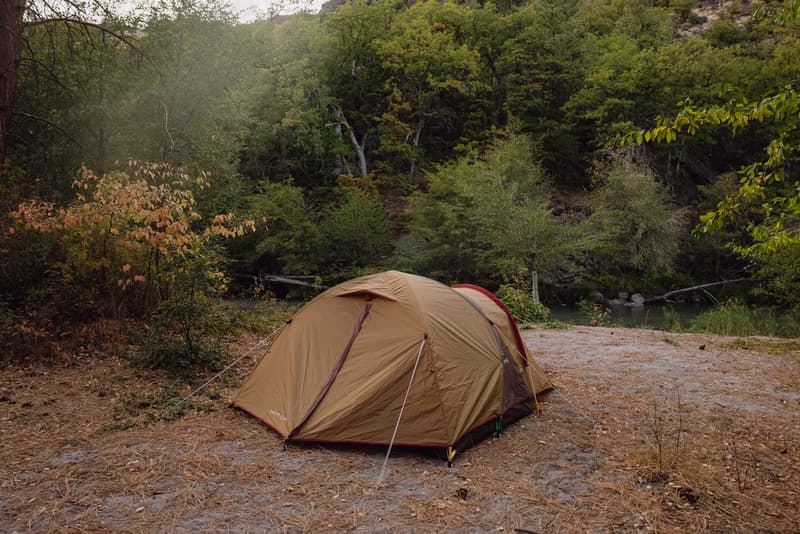 5 of 5
Snow Peak, a Japanese outpost that sells lightweight and well-designed camping gear, is on a mission to get people to reconnect with nature.
The company, founded in 1958 by accomplished mountaineer Yukio Yamai, was created to fill a need for innovative climbing gear that utilized highly-skilled metal craftspeople in the Chūetsu region of Niigata. Over the last 60 years, the Snow Peak name has been passed down through the Yamai family and has evolved into a global brand — including its arrival in the U.S. in 1999. The company has since expanded its product offerings to include apparel, helmed by Yukio Yamai's granddaughter, Lisa Yamai, and has customized its expansive outdoor lineup to suit both Japanese and U.S. consumers.
While the company continues to expand, the core values and authenticity that Yukio Yamai created decades ago are evident in each new endeavor.
"Today, the rapid evolution of technology has accelerated the convenience of our daily lives but has led us to sacrifice precious human-to-human interactions," said CEO Tohru Yamai.
"Snow Peak products and experiences create opportunities to reconnect with each other and the natural world, ultimately restoring part of our human spirit."
The focus on reconnecting with nature and restoring human-to-human interaction was highlighted during the company's most recent Snow Peak Way experience, held earlier this month. About 240 people around the world gathered in Oregon's scenic Tygh Valley to experience Snow Peak's human-first approach to outdoor exploration, with Snow Peak employees and customers camping together. In addition, the two-night experience offered a range of outdoor activities, like birdwatching, yoga and hiking, and also highlighted small businesses native to the Pacific Northwest — Deadstock Coffee offered coffee tasting workshops, Mizuba Tea Co. taught the basics of a traditional matcha tea ceremony and Wilderton Spirits showcased the versatility of zero-proof botanical spirits.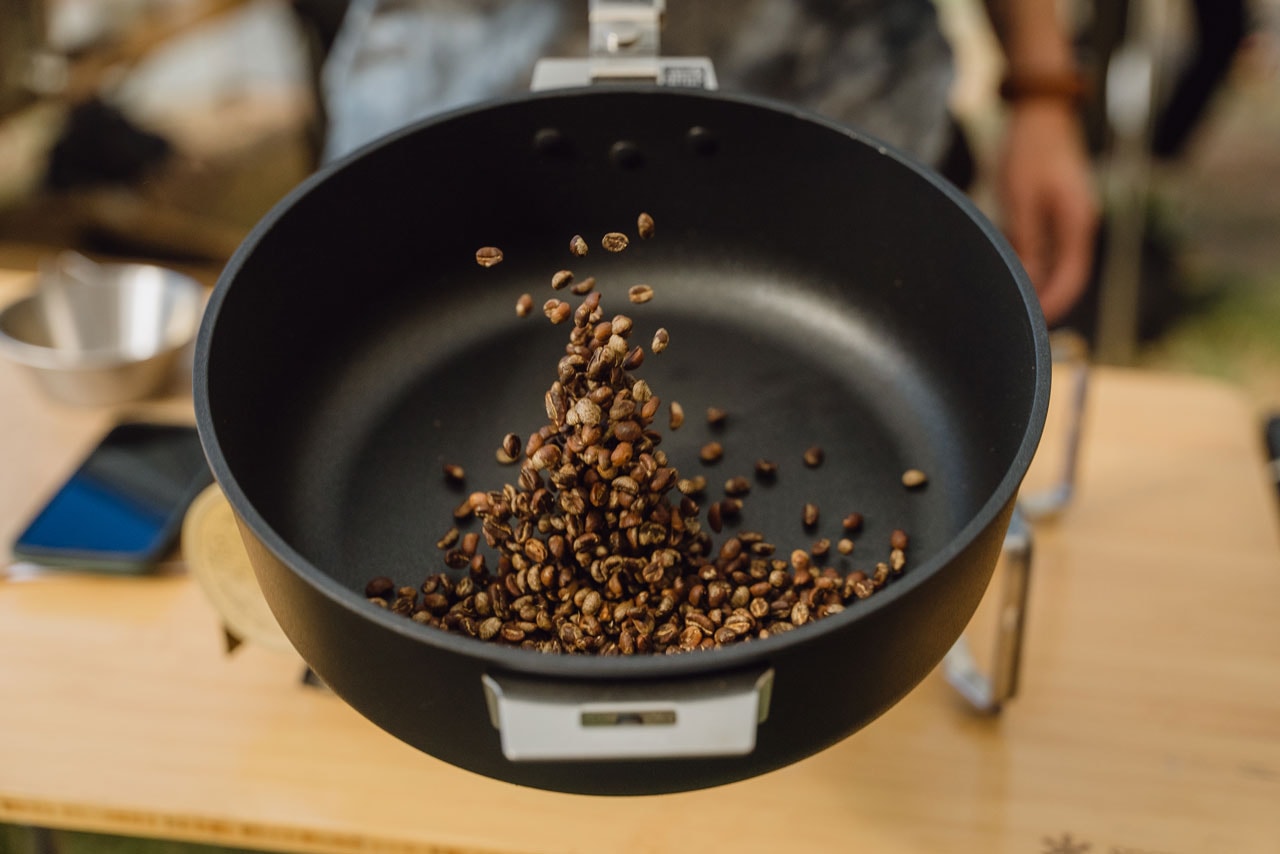 The result was a mix of Snow Peak brand enthusiasts, seasoned outdoorsmen, passionate employees and tight-knit families taking a break from their daily lives to engage with one another organically. Like the Snow Peak brand itself, the experience was centered on the idea of gathering around a Takibi — Japanese for bonfire — where attendees ate s'mores, shared personal stories and reveled in the night sky undisturbed by urban life. At night, we slept in Snow Peak tents and utilized Snow Peak's camping gear, optimized for the environment and designed with minimalist form and function in mind.
"Snow Peak Way is at the heart of our community of outdoor enthusiasts," the brand writes. "Camping together under the open sky inspires us to share our thoughts freely, build bonds and create a better Snow Peak for us."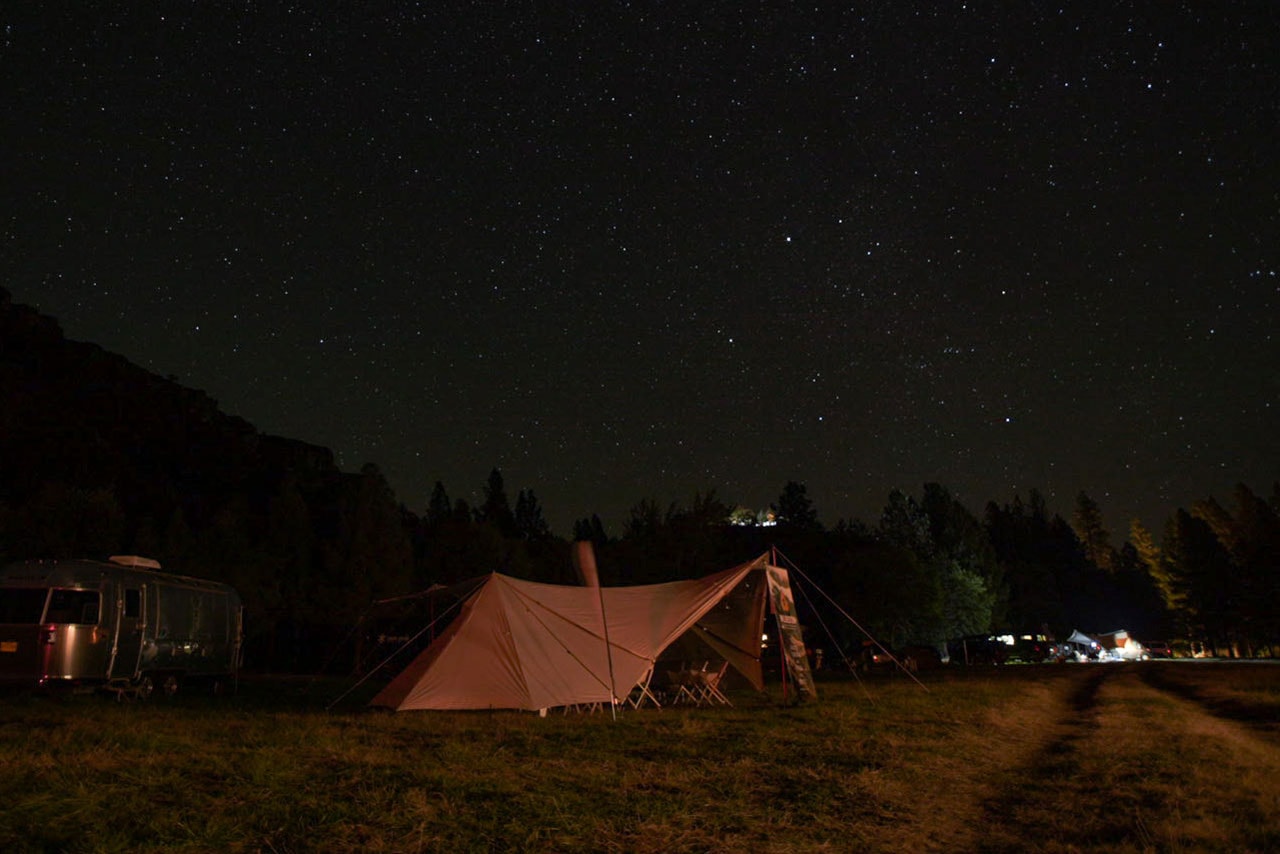 The company's direct-to-consumer engagement is also apparent in its U.S. flagship store and headquarters in Portland — a city chosen for its proximity to the Columbia River Gorge and the high desert of central Oregon, as well as its population of design-minded individuals. The recently-opened, 15,000 square foot space is washed in natural sunlight and timber accents and offers a physical expression of the brand's mission. Upon entering the expansive space designed to evoke feelings of the forest floor, customers are greeted by a two-story mural of Yukio Yamai drawn by a local artist. Beyond an interactive showcase of the brand's minimalist apparel and cookware accessories, customers are invited to the second-floor showroom to engage with camping sets and immerse themselves in the Snow Peak experience. A sky bridge connects the retail area to the Snow Peak office space, presenting a tangible symbol of the interconnectedness between its users and employees.
In May, the space also opened up its Takibi restaurant, which embraces the feeling of gathering around the campfire. Tables are dressed in Snow Peak camping gear, and the Japanese-inspired menu is elevated using locally sourced, produce-driven ingredients. Creative cocktails — like the Tanigawa served over snow peak-shaped shaved ice in a titanium cup — have been thoughtfully crafted to pair with the seasonal menu items and highlight the brand's beautiful blending of Japanese tradition and American innovation.
Snow Peak's offerings — Snow Peak Way, durable and beautiful apparel, world-class camping equipment and its immersive Takibi restaurant — are a testament to the brand's continued evolution and its commitment to staying true to its values. Beyond selling goods, the company has proven over time that it stands for the restorative power of slowing down and connecting with others in nature.