'Squid Game' Writer/Director Appears to Change Mind, Reveals Plan for Second Season
The potential follow-up could explore "the issue with police officers."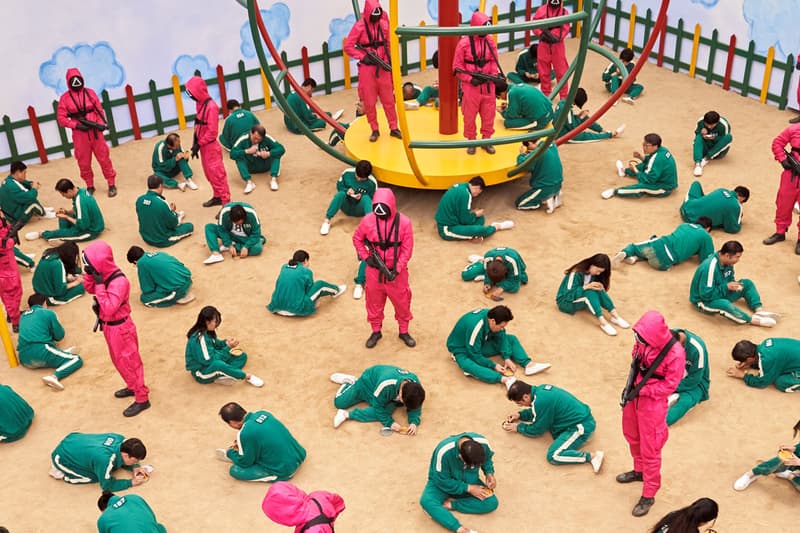 Despite recently noting he has no immediate plans to develop a second season of Squid Game, writer/director Hwang Dong-hyuk appears to have changed his mind sharing a rough plan for a follow-up.
Speaking with The Times, Hwang noted that if he were to develop Season 2 of the hit Netflix series, he would like to explore "the issue with police officers." Adding, "While I was writing season one, I thought about the stories that could be in season two if I get to do one—one would be the story of the Frontman." The potential season would presumably see a focus on the Frontman being a former police officer and how it lead to his role in Season 1.
"I think the issue with police officers is not just an issue in Korea. I see it on the global news that the police force can be very late on acting on things—there are more victims or a situation gets worse because of them not acting fast enough. This was an issue that I wanted to raise. Maybe in season two I can talk about this more, said Hwang Dong-hyuk."
In previous interviews, Hwang Dong-hyuk revealed that he would also consider using a writers' room and would want to bring on multiple experienced directors if he were to do Season 2 of Squid Game.
For more entertainment news, take a first look at Hideaki Anno's Shin Kamen Rider.