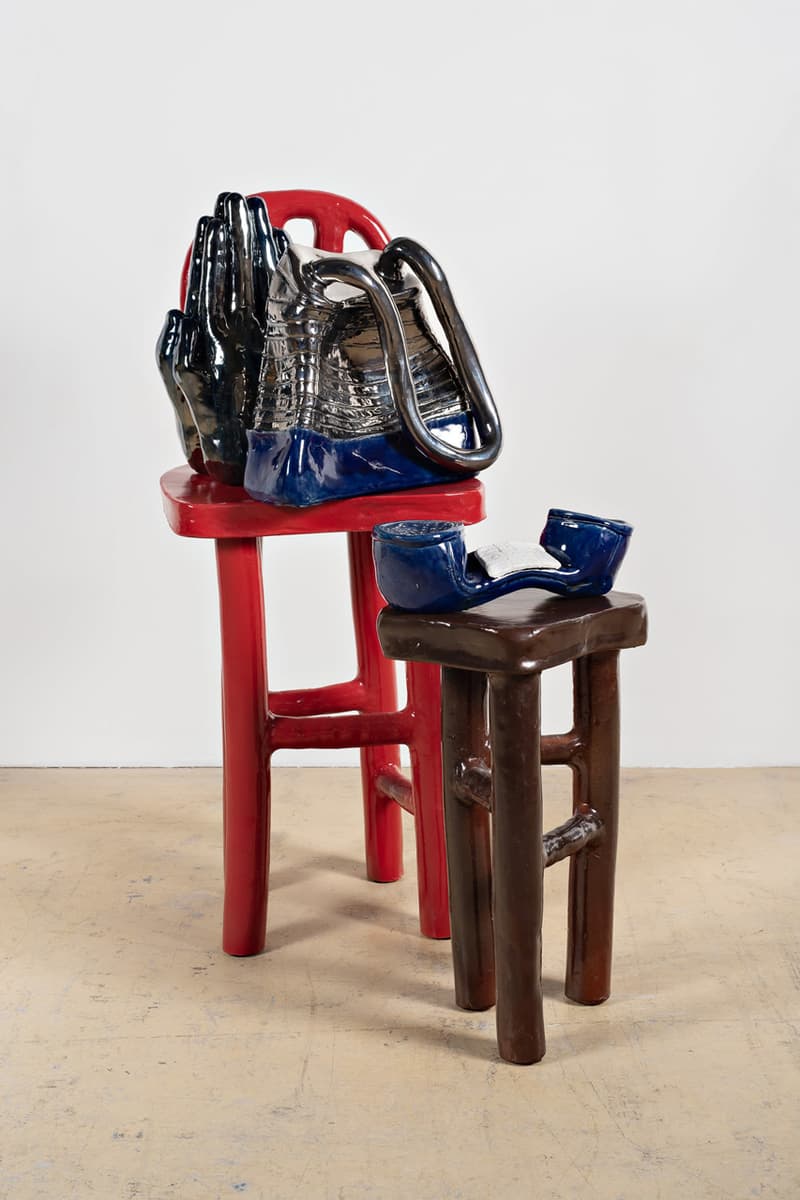 1 of 8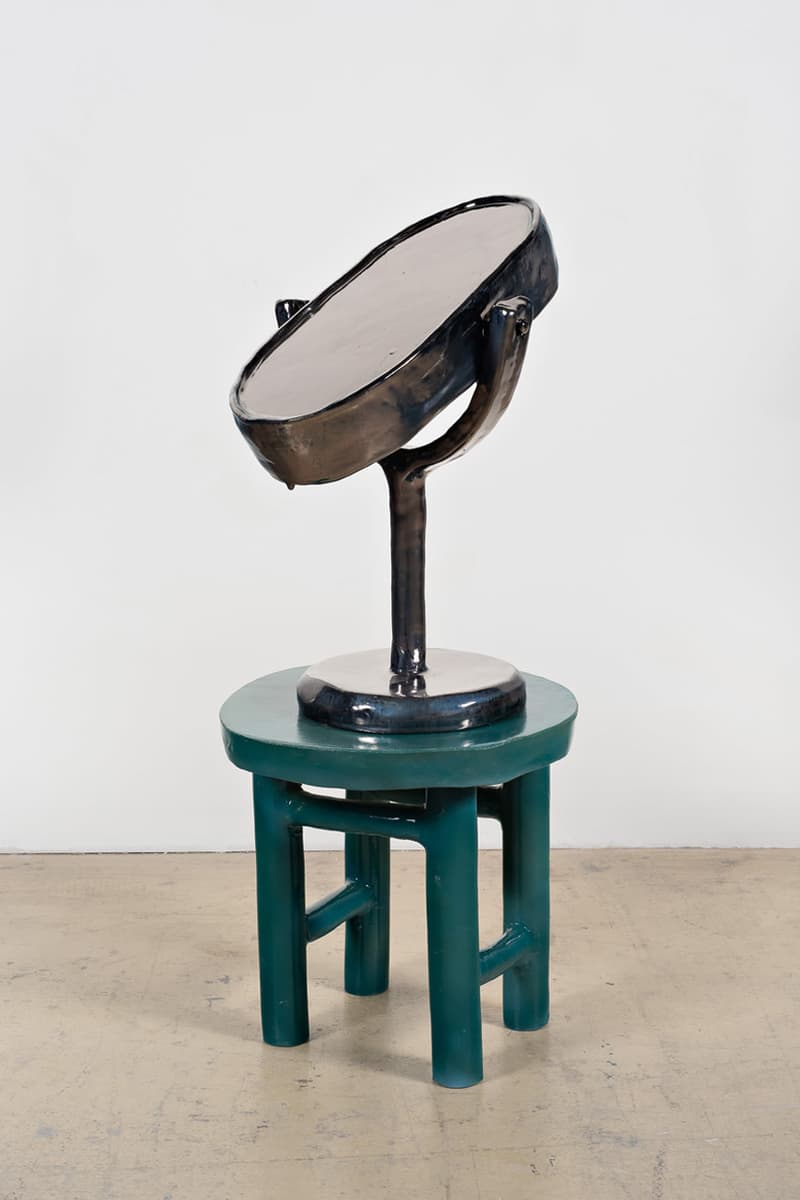 2 of 8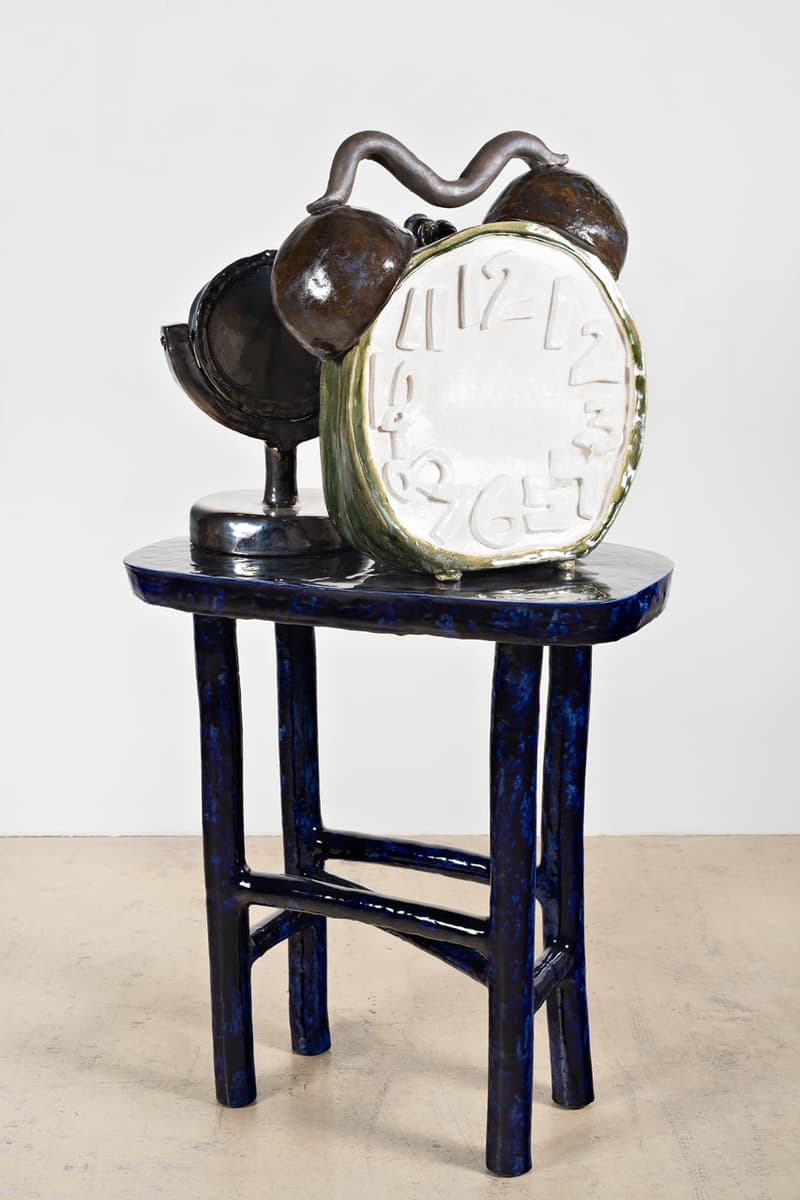 3 of 8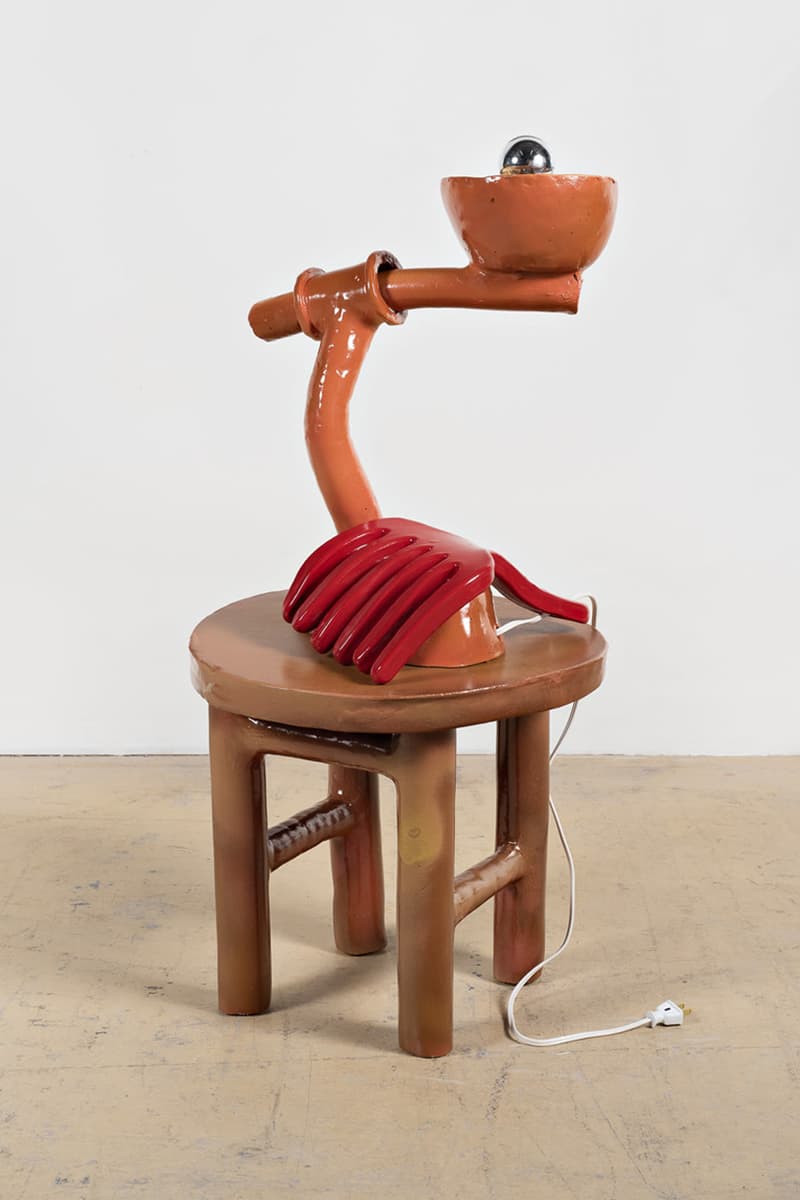 4 of 8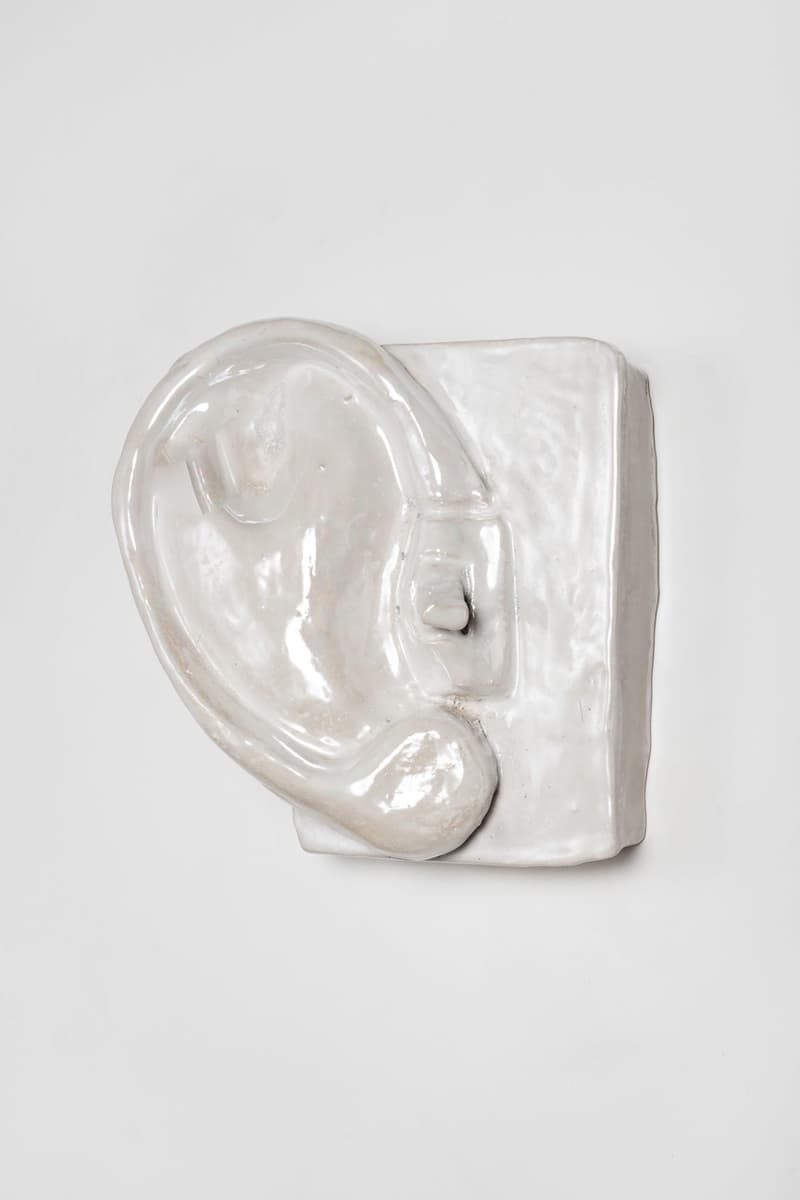 5 of 8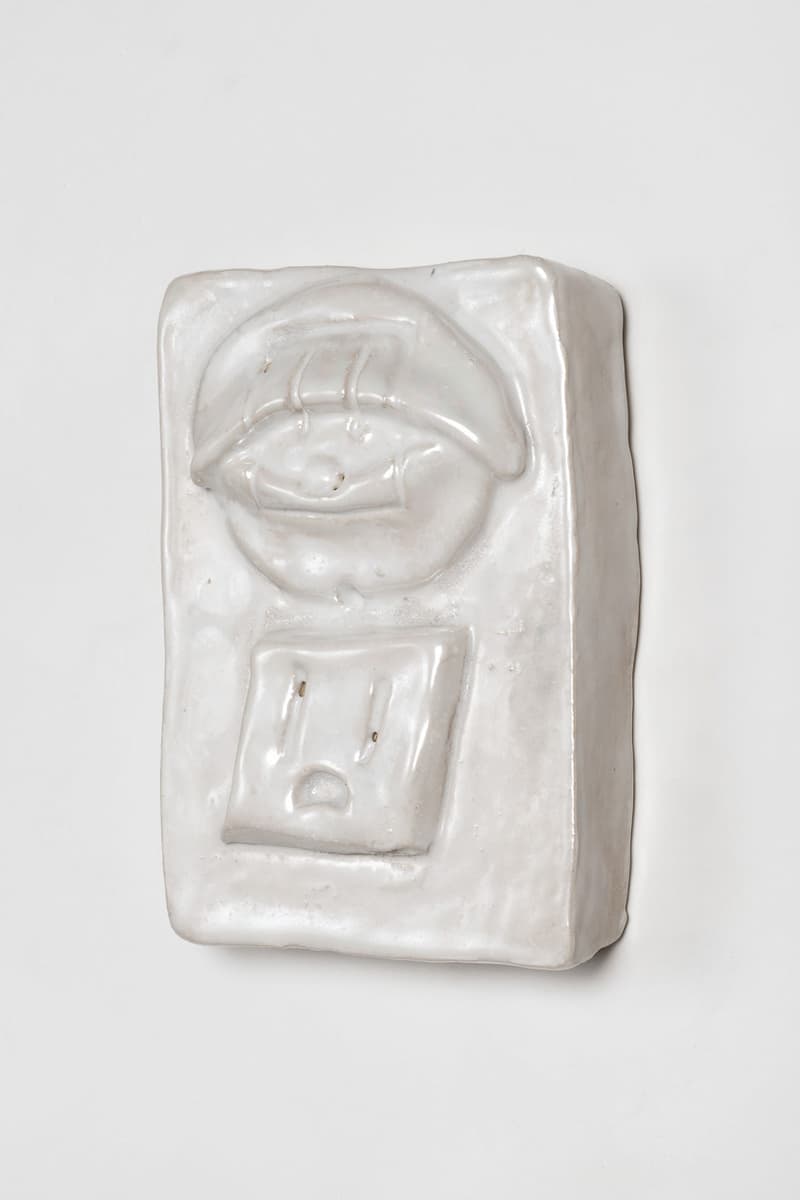 6 of 8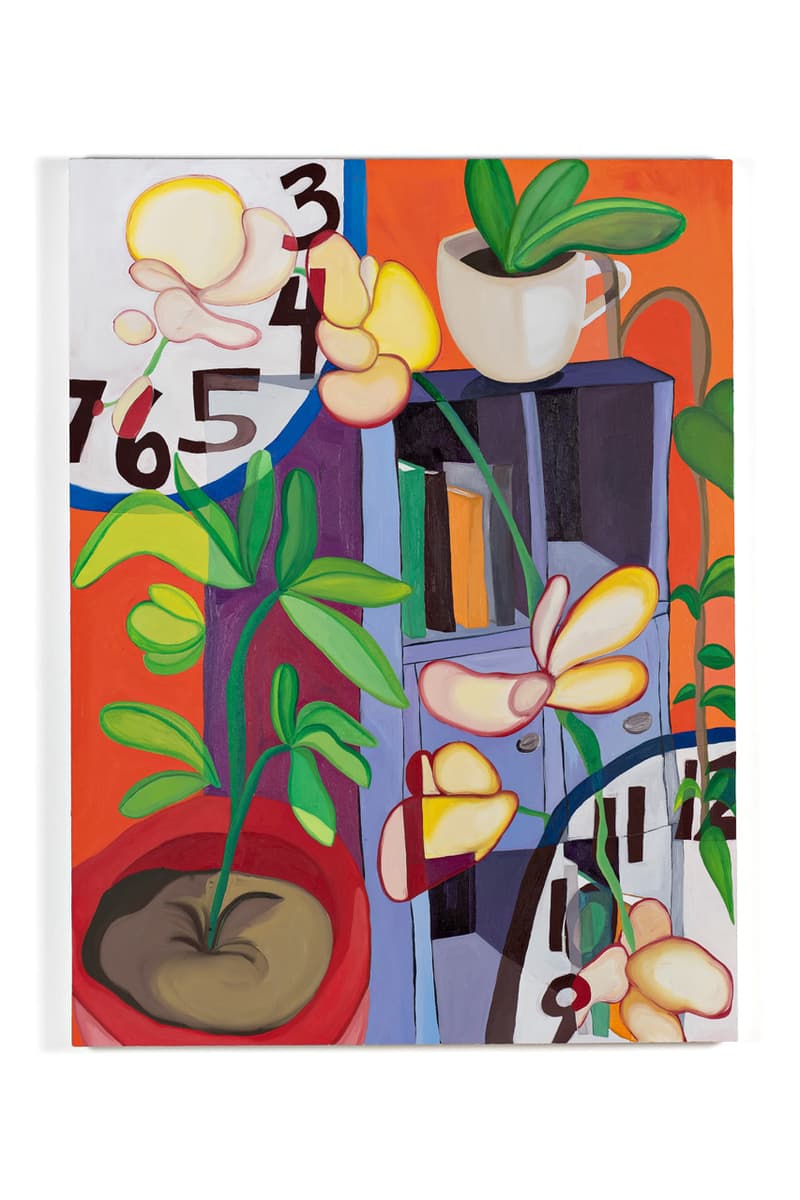 7 of 8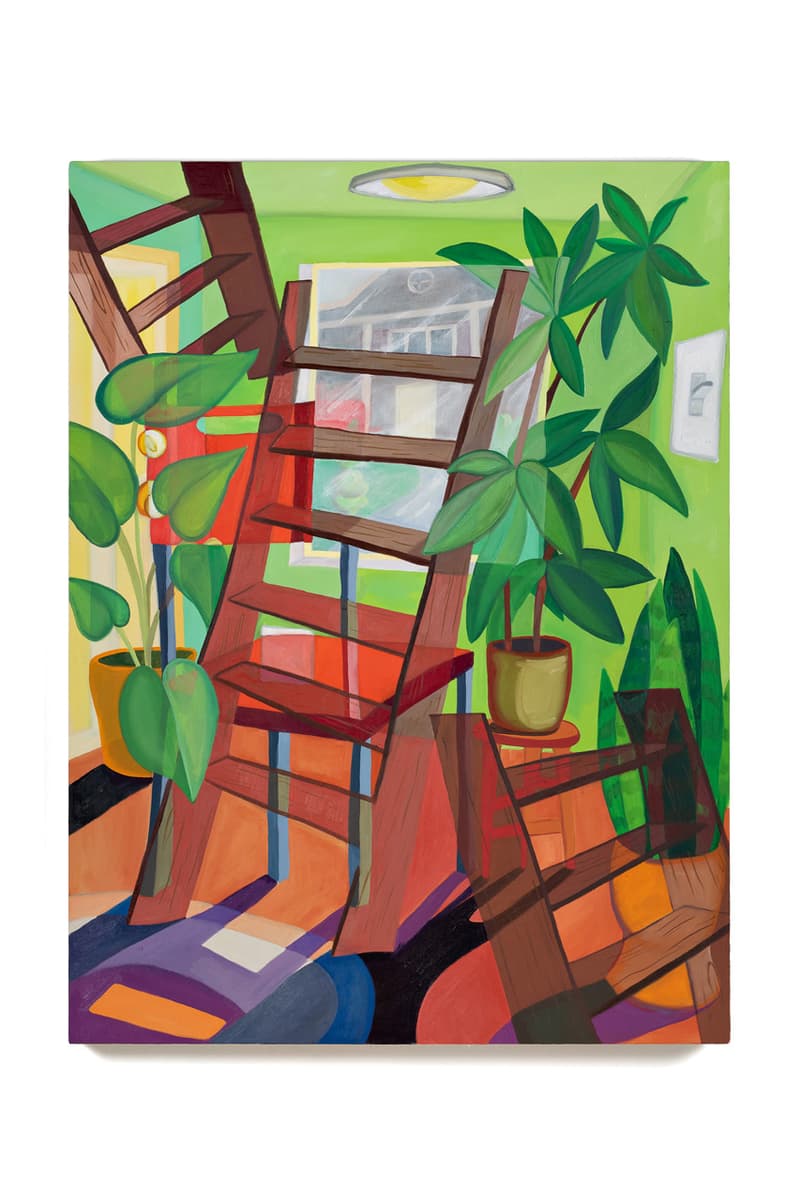 8 of 8
Woody De Othello's Surreal Sculptures Fill the Halls of Jessica Silverman Gallery
A new solo exhibition on view until November 13.
---
Jessica Silverman gallery is hosting a new exhibition by Woody De Othello. Born in South Florida and now living in the Bay Area, Othello creates work that appears cartoonish at first glance, but carries weighty undertones just beneath the surface.
"Looking In" is Othello's second solo exhibition with the San Francisco-based gallery and presents ten paintings that comment on the artist's everchanging perspective and emotional state. Additionally, the show presents a largescale orange bronze that refers to the artist's personal experience of moving from the "Florida tropics to drought-ridden California," Othello said in a statement.
Perhaps the hallmark of the exhibition is Othello's deceptively cartoonish sculptures — mirrors, watches, chairs and mugs that visually look as if they jumped out of Rocko's Modern Life. The artist personifies these everyday symbols, such as the clock, with humanist characteristics that serve as a memento mori or reminder of the fragility of life. Unpredictable and amorphous, Othello uses clay as an improvisational medium that can best reflect the Jazz music he often plays in his studio. "Looking In" will be on view at Jessica Silverman gallery until November 13.
On the opposite coast, Tina Kim Gallery honors the late artist, Kim Tschang-Yeul in a new exhibition.
Jessica Silverman Gallery
621 Grant Ave,
San Francisco, CA 94108