Mac Miller's 'Faces' Mixtape Hits Streaming Platforms
The late rapper first released the mixtape in 2014.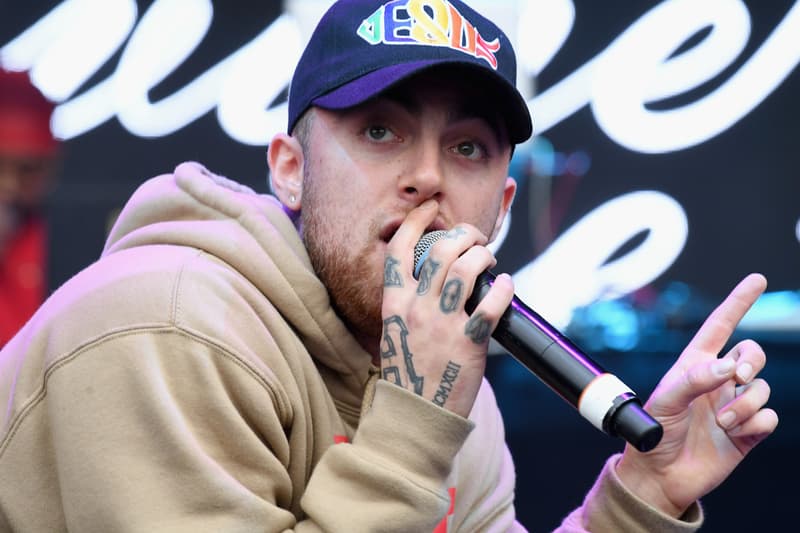 Mac Miller's Faces mixtape is finally available on streaming services and vinyl for the first time. As the eleventh and final mixtape from the late rapper, Faces was first debuted on Mother's Day, May 11, in 2014, following Miller's second studio album Watching Movies With The Sound Off.
The majority of the 23 songs on the tape were produced by Miller himself. Thundercat, DrewByrd, Rahki, THC, Big Jerm & 9th Wonder assisted with production for one song each. Earl Sweatshirt, meanwhile, produced two songs, "Polo Jeans" and "New Faces," both of which he also features on.
Additional features throughout the tracklist come from Vince Staples, Da$h, ScHoolboy Q, Rick Ross, Mike Jones and Sir Michael Rocks. There's also a bonus track that was added for the re-release called "Yeah."
The premiere of the tape on streaming services was announced exactly one month ago, accompanied by an animated music video for the track "Colors and Shapes" directed by Sam Mason.
"To build it out I asked Malcolm's family to send me bits and pieces from his childhood, scenes from the town where he grew up, objects, toys from his room—little pieces of his life that I extrapolated outwards and used to inspire the story," Mason told Pitchfork about the making of the video. "In the abstract, it's meant to be a video about childhood—growing up as an artist and the highs and lows of that experience. It's sort of a look at the emotional and difficult and perilous but noble path of an artist."
Widely referred to as one of the late rapper's best projects, Mac Miller's Faces is out on streaming platforms now.
In other music news, RZA shared his thoughts on why Tupac was a more lethal rapper than Biggie.