Krispy Kreme Morphs into "Krispy Skreme" With New Halloween Donuts
With extra special offers every Saturday and on the spooky holiday.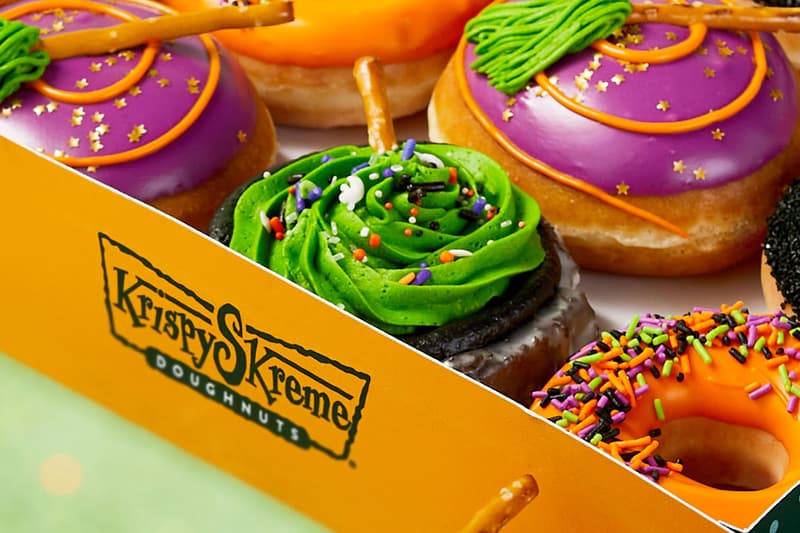 1 of 4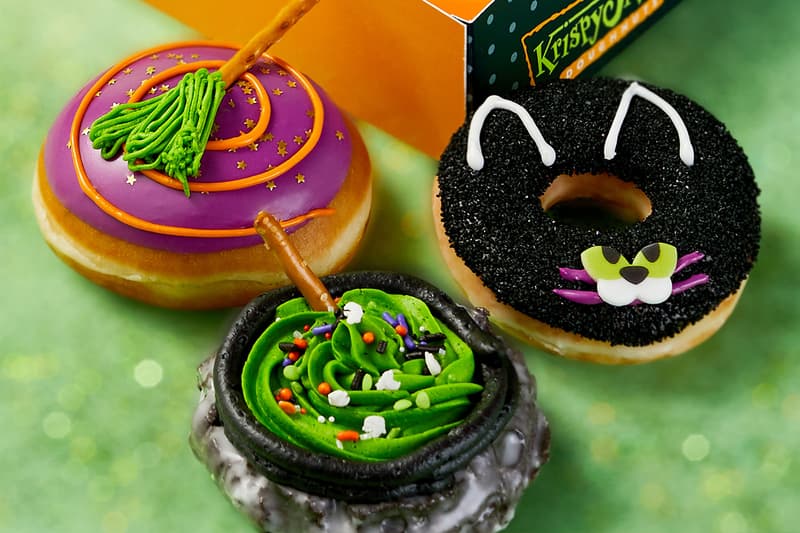 2 of 4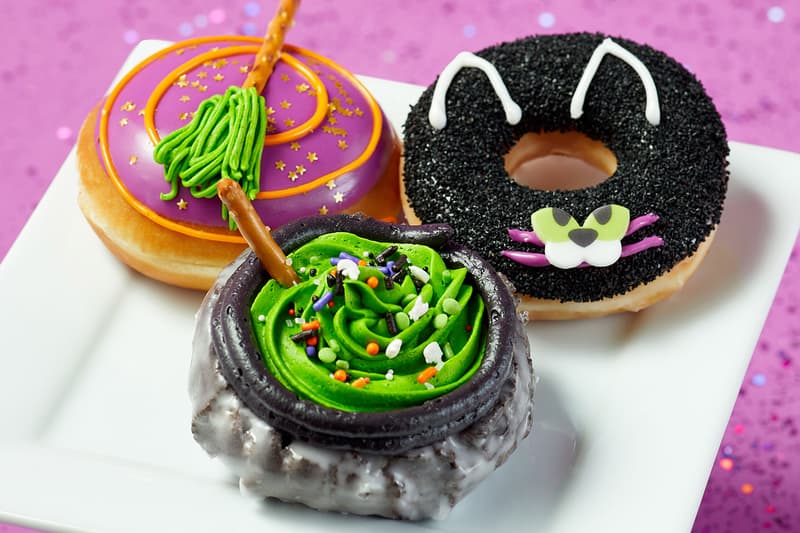 3 of 4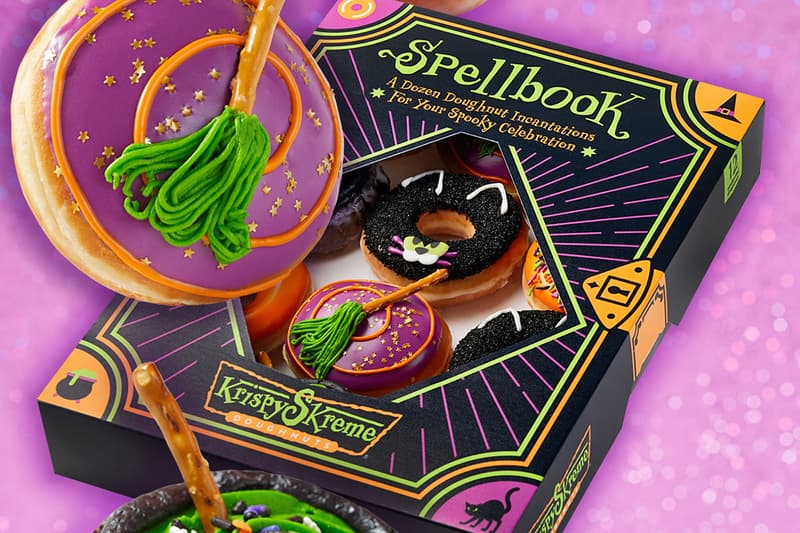 4 of 4
With Halloween fast approaching, Krispy Kreme switched up for the holiday as it transformed into "Krispy Skreme." The American donut and coffeehouse got creative with a whole new logo, donut additions and specials in line with the spooky season.
Aside from the thematic logo, four new donuts got a witchy makeover such as the Abra Cat Dabra which is a cat-like donut made with an Original Glazed dipped in chocolate icing and black sanding sugar decorated with icing and sugar fondant eyes. The Enchanted Cauldron is a Glazed Chocolate Cake topped with Kreme, sprinkles and a pretzel as a witch's broomstick.
A Bewitched Broomstick is shaped with an unglazed shell donut dipped in purple icing with gold stars and more icing capped with green buttercream and a pretzel stick. Lastly is a Spooky Sprinkle shaped with an Original Glazed dipped in orange icing and finished with a Halloween sprinkle blend.
Every Saturday, from October 16 to 30, Krispy Kreme will also be carrying out a sweet offer of an extra "Scary Sharies" dozen for $1 USD with every dozen purchased until supplies last. On October 31, those wearing their costumes can get a free donut at any participating branch.
For more Halloween-themed food announcements, HEINZ released a limited-edition Tomato Blood Costume Kit.