FaZe Clan Announces Plans to Go Public
With a $1 billion USD valuation as part of a new merger deal.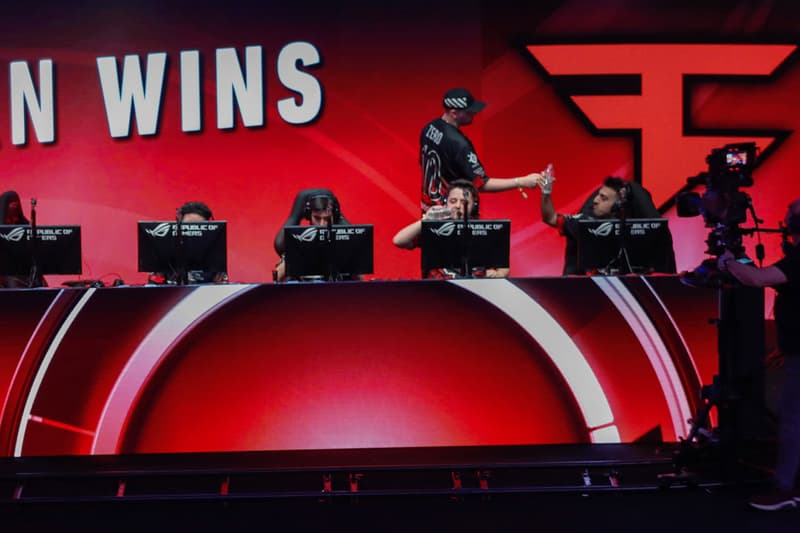 Esports giant FaZe Clan announced its plans to go public on Monday through a merger with B. Riley Principal 150 Merger Corp.
For you, the fans.

Our biggest announcement to date: FaZe Clan is going to become a publicly traded company. https://t.co/HaHJtFIglW pic.twitter.com/YNYLpvVIRo

— FaZe Clan (@FaZeClan) October 25, 2021
The combined company is expected to have an implied equity valuation of approximately $1 billion USD, including nearly $275 million USD in cash. FaZe Clan said in a statement that proceeds of approximately $291 million USD from the deal "will be used to fund FaZe Clan's global multi-platform growth strategy spanning content, gaming, entertainment, and consumer products, including potential acquisitions."
The digital content platform reports a social media reach of over 350 million, including its owned and operated channels as well as its diverse network of content creators and personalities. The company also has 10 competitive esports teams that have won 30 championships worldwide.
Upon completion of the deal, FaZe Clan will change its name to FaZe Holdings Inc. and the combined company's stock is expected to be listed on the NASDAQ under the new ticker symbol FAZE.
"We believe FaZe Clan is becoming the voice of youth culture, a brand that sits at the nexus of content, gaming, entertainment and lifestyle in the digital-native world," said Lee Trink, FaZe Clan CEO. "This transaction will provide us capital and access to the public markets, which will help us accelerate the expansion of our multi-platform and monetization strategy."
In other news, Takashi Murakami entered the gaming domain with a FaZe Clan collaboration earlier this year.