Apple AirPods (3rd Generation) Review: A Much-Needed Redesign
Borrowing features from the AirPods Pro while also receiving a completely new look.
Apple announced a long-awaited update to the AirPods at its Unleashed event earlier this month.
The AirPods (3rd generation) — Apple's first major redesign of its popular flagship wireless earbuds — introduces an entirely new look while also adding in great features like spatial audio and Adaptive EQ borrowed from the AirPods Pro and AirPods Max, alongside longer battery life.
Most striking is the new design of the AirPods, which offers a shorter stem and a larger earpiece that is less prone to slipping out of your ears during an intense running session (a longstanding gripe of AirPods users). The more snug fit also means the audio quality is less disturbed by the outside environment, making sounds more crisp and direct. To create the new contoured shape, Apple took thousands of ear scans and measurements, in-depth studies of acoustics and heat mapped modeling to create a lightweight and intentional earpiece that is optimized for comfort. The stem also features a force sensor — a feature of the AirPods Pro that users find intuitive — that allows for easier maneuvering between songs right from the buds. And the AirPods and its case now also have a greater sweat and water resistance rating of IPX4, just like the AirPods Pro.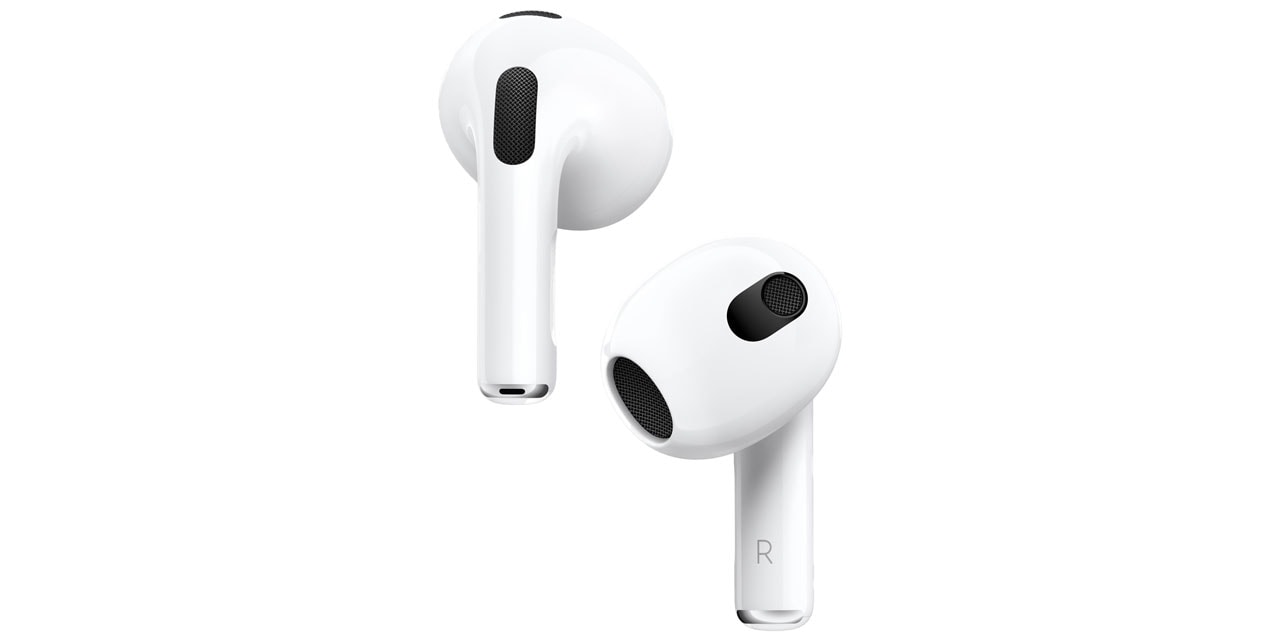 Major enhancements have also been made to the audio quality — a feature that is crucial for a great pair of headphones. Apple has introduced a custom driver and high dynamic range amplifier to create richer bass and smooth high frequencies. The voice quality has been improved to optimize voice clarity during phone calls, with an inset microphone embedded in each earbud that is covered in a special acoustic mesh to reduce wind noise. In addition, they also feature AAC-ELD, a superior codec that allows for full-HD voice quality.
Fan-favorite spatial audio with dynamic head tracking has been added to the new AirPods, which uses advanced spatial audio algorithms to provide theatre-like sound. The result is rich and layered audio that sounds like it's coming from all around you, definitely an upgrade most noticeable when watching movies, listening to music or when speaking on a group chat. The device utilizes a powerful H1 chip and employs Adaptive EQ to customize the listening experience for each user, while an inward-facing microphone has been added to each bud to listen to the sound emerging from the device and automatically tune the low-and-mid frequencies to the user's ear shape in real-time.
In addition, Apple has expanded the device's battery life with up to 6 hours of listening from a single charge — an hour upgrade from the previous generation — and has introduced MagSafe charging for the case for even more charging options.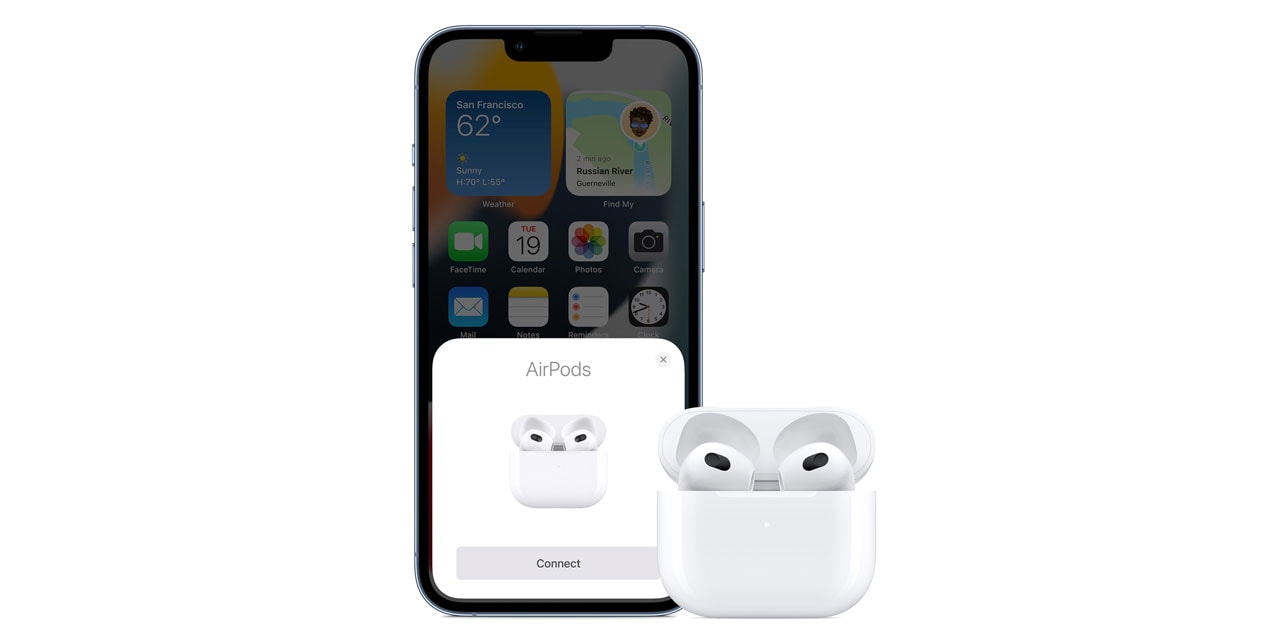 And like the previous models, AirPods include delightful features like one-tap setup, in-ear detection using an all-new skin detect optical sensor, beamforming microphones, audio sharing, Siri and Find My built right into the device.
The AirPods (3rd generation) will be available for $179 USD in-store and online beginning Tuesday, October 26. The price of the AirPods (2nd generation) has also dropped to $129 USD while the AirPods Pro now comes with the MagSafe charging case for the same price of $249 USD.
Overall, it appears that Apple carefully crafted the new iteration of AirPods by utilizing some of the best features available in the AirPods Pro and AirPods Max while also giving the buds new hardware and a complete redesign. The result is both a great standalone product as well as a great addition to the full AirPods family lineup.