Conor McGregor Allegedly Breaks Italian DJ's Nose in Unprovoked Attack
Just hours after his son's baptism at The Vatican.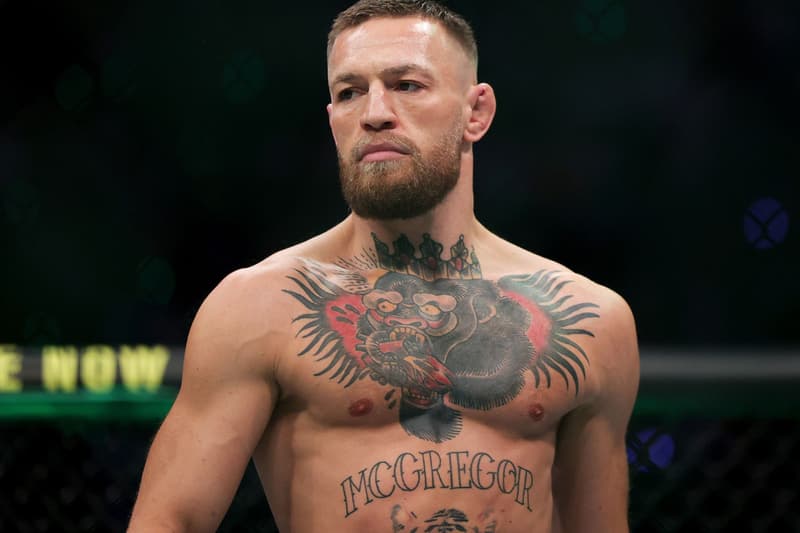 Conor McGregor has apparently been involved in another physical altercation. Just a month after his scuffle with Machine Gun Kelly at the MTV Video Awards, McGregor has reportedly punched DJ Francesco Facchinetti in the face while visiting Italy.
This all happened just hours after the baptism of his third child at The Vatican. Revealed over his Instagram account, Facchinetti had been partying with McGregor and his wife for hours without any issues. Facchinetti's wife Wilma Helena Faissol elaborates with, "Out of nowhere he threw a punch in the face of Francesco. [McGregor] was inviting us to another party. Francesco said, 'OK, let's go,' and he hit him. Luckily, [Francesco] was very close so [McGregor] couldn't load up [his punch]. Francesco flew back, fell on the table, and then on the ground. The first thing that came to mind was, 'Are we kidding? Is it a show?'"
Facchinetti states that he will be taking legal action against the MMA fighter as he "took the punch for nothing." Warning that Conor McGregor is dangerous with, "That punch could go to anyone. My friends, my wife, or other friends. That's why I decided to sue Conor McGregor because he is a violent and dangerous person."
View this post on Instagram
In other sports news, Seattle Seahawks are reportedly interested in Cam Newton.