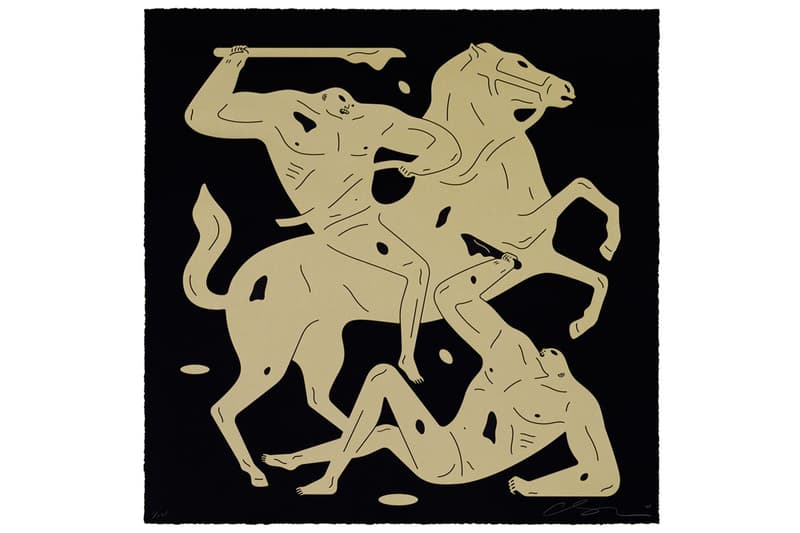 Cleon Peterson Releases "INTO THE NIGHT MMXXI" Print
Hand-pulled and limited to an edition of 125.
---
Cleon Peterson recently concluded a new exploration of paper-based works at Detroit's Louis Buhl & Co. Following the exhibition, the Los Angeles artist has released a new screen print, entitled "INTO THE NIGHT MMXXI."
Peterson speaks on the dark underbelly of society, creating work that reflects the incessant power struggles and corruption that has riddled mankind throughout history. Always using a color palette of black, white, red, and the occasional hit of gold, the artist's minimal figures draw reference as far back as the polities of Ancient Rome to the political turmoil of the present day.
Printed on thick 290gsm Coventry Rag paper with deckled edges, "INTO THE NIGHT MMXXI" sizes at 32-by-32 inches and is available to purchase via Peterson's webshop for $325 USD. The print is an edition of 125 and is signed and numbered by the artist.
In case you missed it, Cristina BanBan has unveiled her first solo exhibition in China.