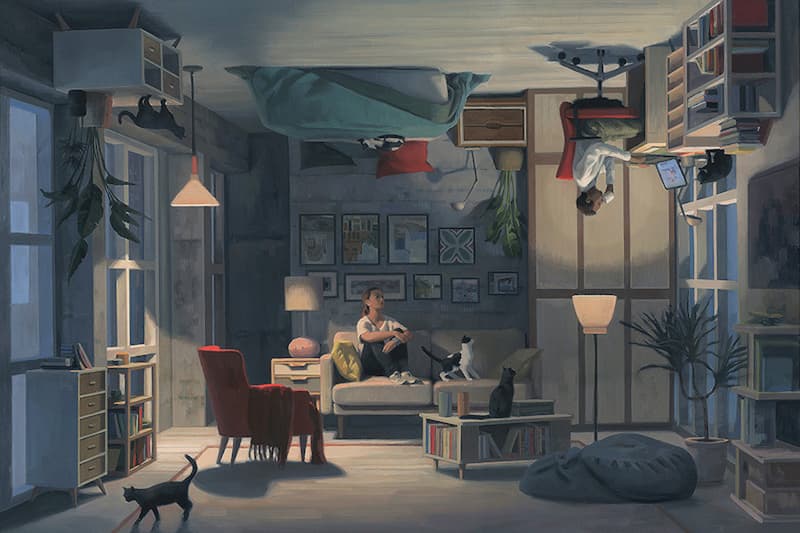 1 of 5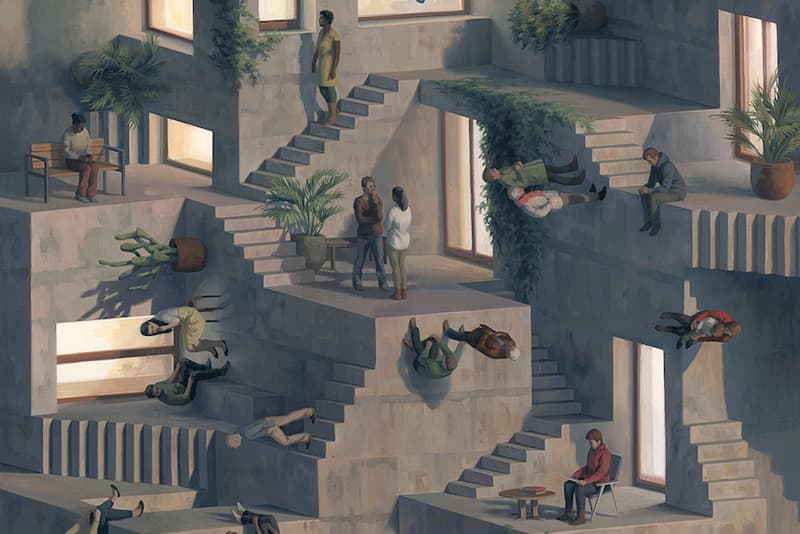 2 of 5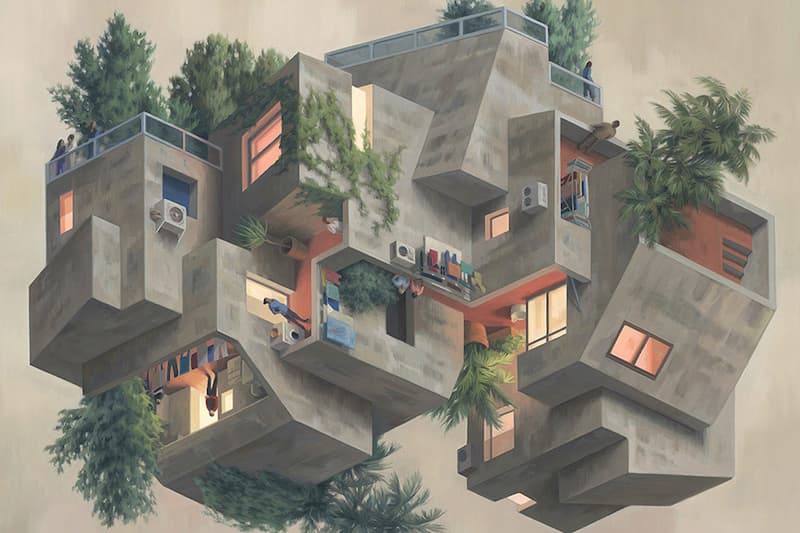 3 of 5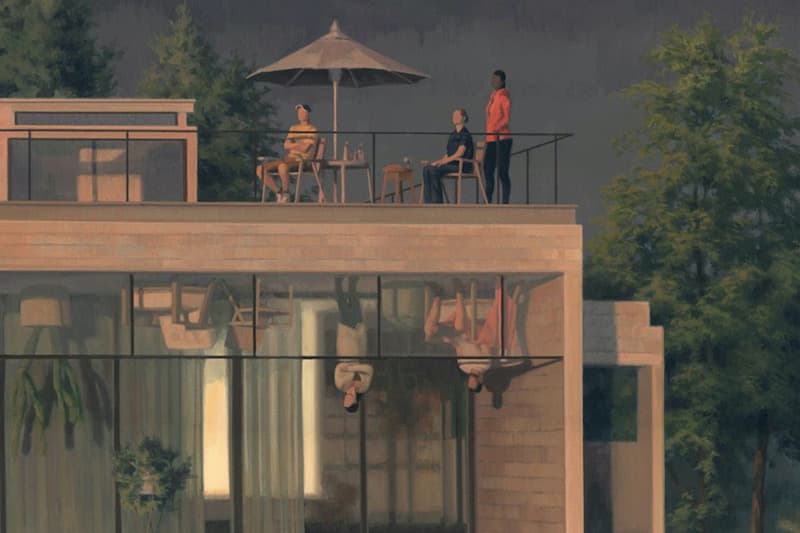 4 of 5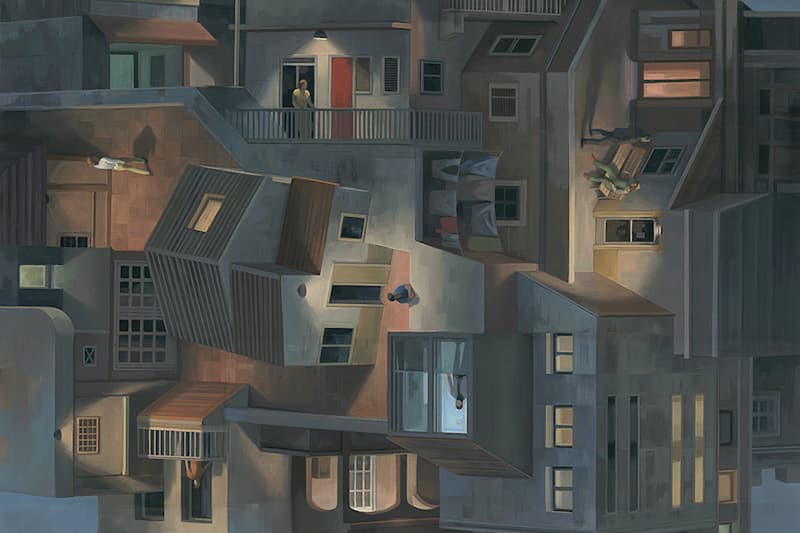 5 of 5
Cinta Vidal Contributes New Art to Lancaster MOAH's "Structure" Exhibition
Placing human life in a 'concrete' jungle.
---
The upcoming "Structure" exhibition that is set to take place at Lancaster's Museum of Art and History will show a line-up of nine artists curated by Thinkspace Projects, including the architectural paintings of Cinta Vidal.
Hailing from Barcelona's diverse art scene, Vidal has shone upon worldwide stages with her unique perspective on scenography, architecture and modern anthropology. Hong Kong, New York and other built-up cities often play the subject of her acrylic-based paintings, where she lifts them and their inhabitants into a gravity-defying display.
In her new series labelled 'Concrete', Vidal brings her attention to the cold, hard exteriors of cement buildings that "protects the fragility of the life that passes through it". Using her formula of depicting life within confined spaces, she paints figures reading, sitting on balconies and conversing with friends. The adjustment to living over the pandemic era lends itself as Vidal's new focus, showing how our relationships with our homes have changed. In the series, we see a once singular mindset opening up to invite community, new pastimes and a whole importance of quality of life.
Take a look at some of Vidal's work that will be featured in the "Structure" exhibition on October 2.
Museum of Art and History
665 W Lancaster Blvd
Lancaster, CA 93534
In other art news, Cristina BanBan Makes Her Chinese Art Debut.