Burger King Thailand Gives Its Rodeo Burger a Phantom Disguise
Featuring black buns naturally dyed with cocoa.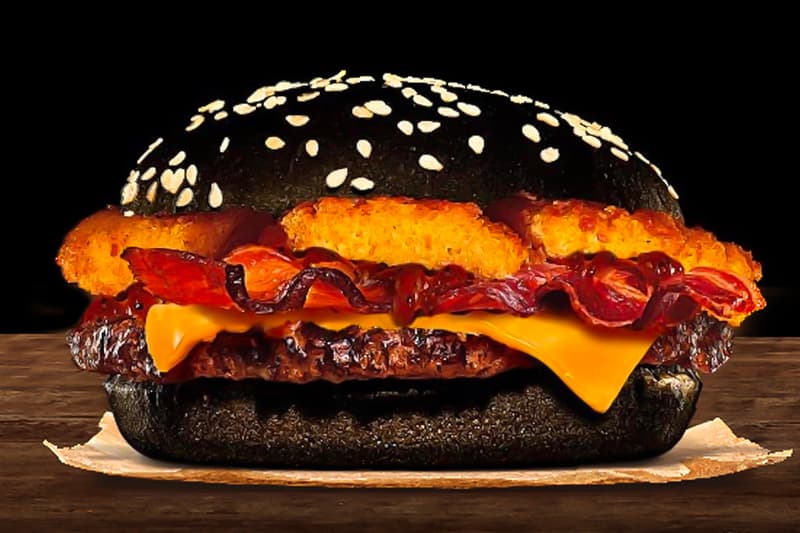 Over in Thailand, Burger King has wrapped up a spooky new Ghost Burger in celebration of the Halloween festivities. The food industry has been in a Halloween frenzy lately as the holiday is well within reach.
Pancake House, IHOP, will be serving Reese's Pieces Pancakes and a Mummy Burrito while burger chains, in particular, have been getting creative with adding a twist to their offerings, such as Carl's Jr.'s resurrection of the El Diablo Thickburger. HEINZ joined in on the fun with the launch of a limited-edition Tomato Blood Costume Kit.
Although black buns have been around for a while now, this offering utilizes coloring from cocoa, to keep it all-natural sans any dye or additives. The Ghost Burger is actually a disguised Rodeo Burger that houses a Whopper Jr. Patty topped with onion rings, bacon, and drizzled with Hot & Spicy BBQ sauce.
The new Ghost Burger is available for a limited time only at participating locations in Thailand for ฿119 THB (approximately $3.56 USD).
In case you missed it, Panda Express' Beyond the Original Orange Chicken will be seeing a nationwide rollout over in the United States.