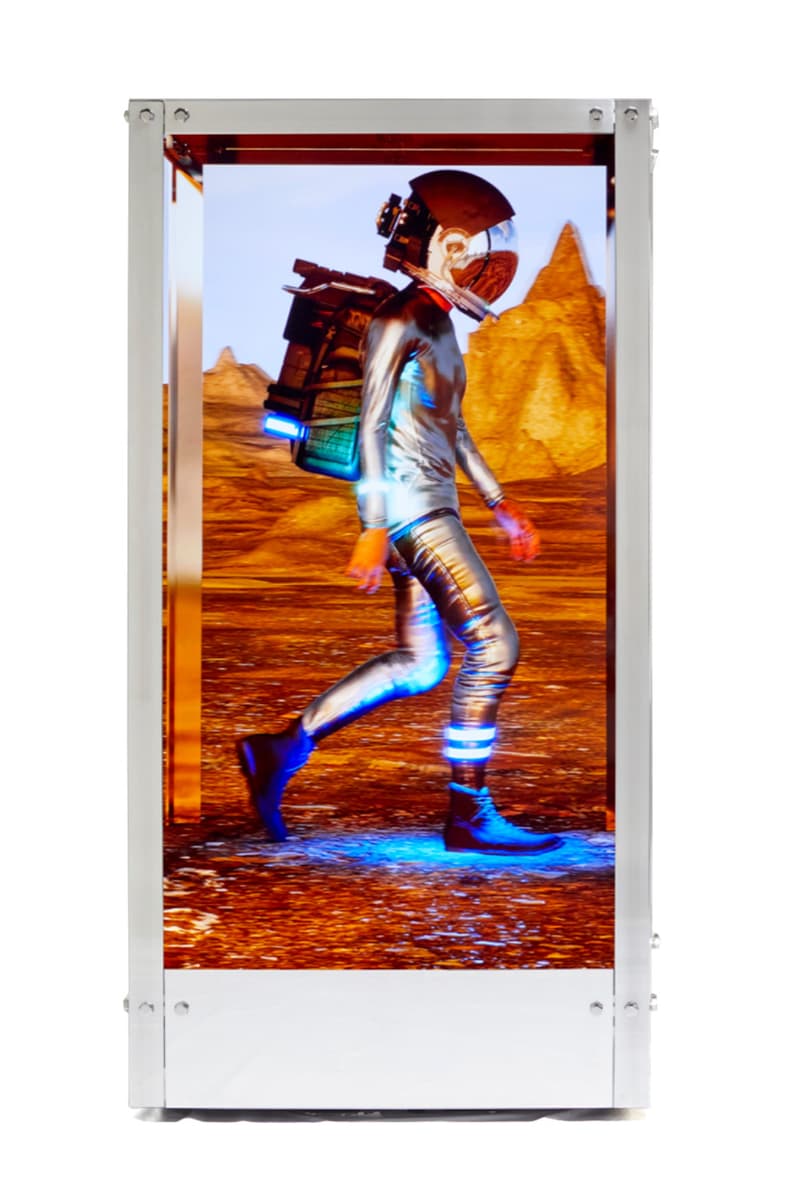 1 of 2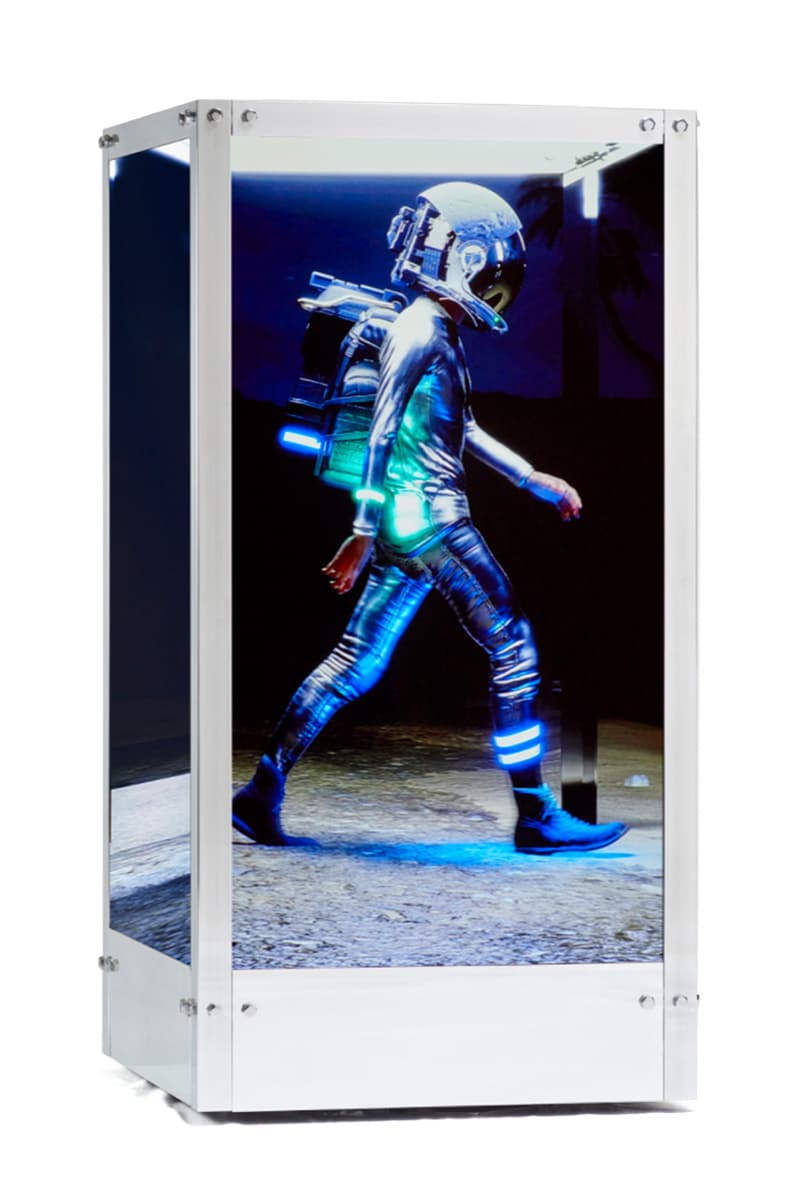 2 of 2
Beeple to Auction off a New Generative Sculpture Called 'HUMAN ONE'
As part of Christie's 21st Century Evening Sale.
---
Beeple shocked the world when his digital artwork, EVERYDAYS: THE FIRST 5000 DAYS, sold at Christie's for $65.9m USD. The digital artist is hitting the auction block again with a new sculpture, entitled HUMAN ONE as part of Christie's 21st Century Evening Sale on November 9.
As opposed to other NFT work, his latest piece is a 7-foot tall box made of aluminum metal, mahogany wood and four 16k LED frames emitting a 24-hour display of a man in an astronaut suit traversing a changing backdrop. As a hybrid generative sculpture, HUMAN ONE will be visually updated throughout the artist's life.
In a conversation with Noah Davis, Christie's Head of Digital Art, Beeple lauded at the advent of NFTs, adding that it "feels like genuinely new work is being birthed through this technology, through this movement."
HUMAN ONE has the aesthetic look and feel of a video game — an industry that the artist wanted to pursue when he was younger. Although there is no schedule as to when it will be visually updated, Beeple aims to take his time on each new addition, stating "I want to make something that people can continue to come back to and find new meaning in. And the meaning will continue to evolve."
Christie's 21st Century Evening Sale will commence on November 9 and also feature art from the likes of Nicolas Party, Cindy Sherman and Banksy, amongst the many.
Elsewhere, New Auction will launch its first sale at BA-TSU ART GALLERY in Tokyo.