After Two Years of Being Sold Out, Suntory Hakushu 12 Year Whiskey Is Returning
The reserve single malt spirit regarded as one of Japan's finest is back.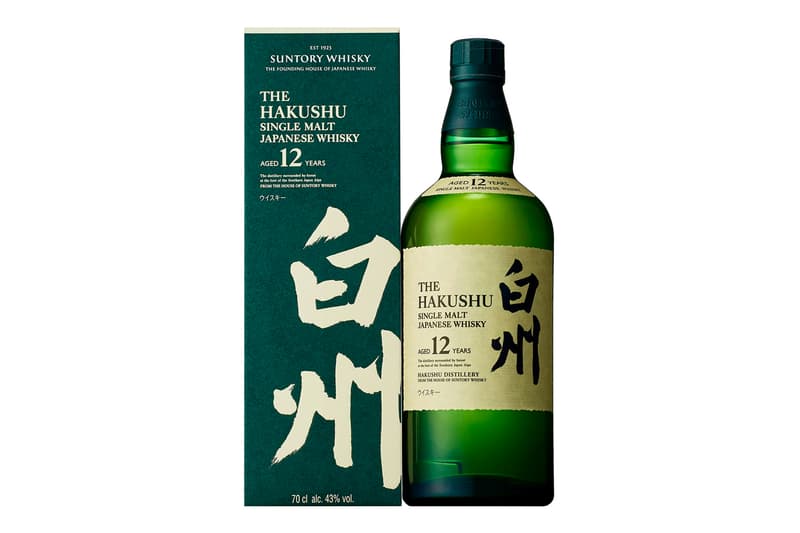 Following a spike in popularity back in spring of 2018, stock of Suntory's Hakushu Reserve Single Malt 12 Year Whiskey was completely depleted in June of that year. But now after two years of being sold out, the Japanese brewing and distilling name has announced that the beloved spirit will be returning.
Suntory will be releasing new stock of its Hakushu 12 Year whiskey distilled on Mount Kaikomagatake in the southern Japan alps. Believed to be a limited supply, it is unclear exactly how many 700 mL bottles of the coveted spirit will be released later this year.
Hakushu Reserve Single Malt 12 Year Whiskey is lauded for its brilliant gold hue and bright scent of young leaves. While the spirit itself features hints of green apple and jasmine that carries a full and sweet flavor with a distinct smokey finish.
Priced at ¥8,500 JPY (approximately $82 USD), Suntory's Hakushu Reserve Single Malt 12 Year Whiskey will be restocked in Japan March 30.
DISCLAIMER: We discourage irresponsible and/or underage drinking. Drink responsibly and legally.
For more food and beverage news, foreigners have no ranked soju as the "worst korean food."