Netflix Acquires Sony's 'The Mitchells vs. The Machines' for Over $100 Million USD
Animation production budgets usually range between $50m to $100m USD.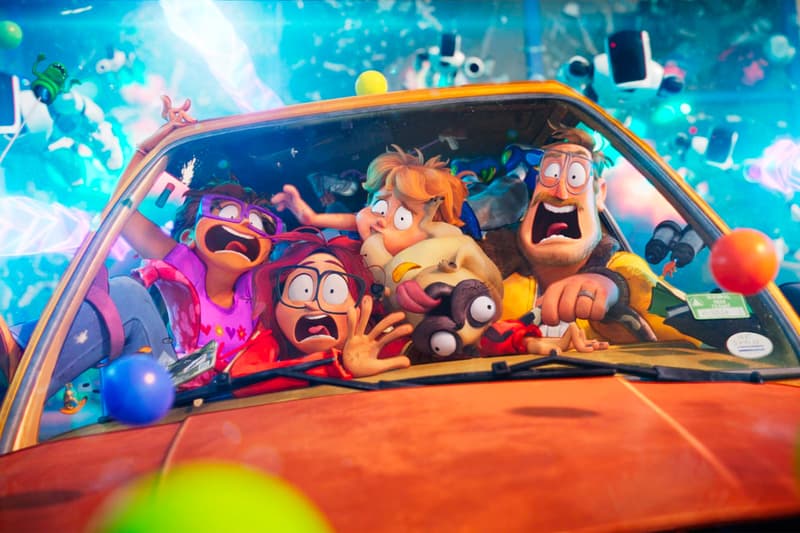 Sony Pictures has officially sold comedic, family animation film, The Mitchells vs. The Machines to Netflix.
The film, previously titled Connected is produced by Oscar-winners and Spider-Man: Into the Spider-Verse creators, Phil Lord and Chris Miller. It was originally planned for a theater release last October prior to striking a deal with Netflix to acquire its worldwide rights. The deal excludes China and reportedly had Netflix shelling out over $100 million USD. Neither of the companies has confirmed the film's production budget, but it is speculated that animated films are generally priced between $50 million to $100 million USD.
The animation follows an average family's typical struggle relating with one another, as technology becomes more prevalent in their lives. The film focuses on the protagonist, Katie, voiced by Abbie Jacobson, a creative soon-to-be college student who has just been accepted to her dream film school. Her family embarks on a road trip to drop her off at college, unplugging from their technologies for one final chance at family bonding. A series of unfortunate events unravel as they hit the road and finds technology threatening their trip and the Earth. The cast includes big names such as Danny McBride, Maya Rudolph, Olivia Colman, and even Doug the Pug.
During the course of the pandemic, Netflix has become an active buyer, acquiring many rights to traditional studio projects including Paramount's Spongebob: Sponge on the Run and another Sony animated film, Wish Dragon.
The release date for The Mitchells vs. The Machines has yet to be announced but, is expected to come to Netflix later this year.
ʟᴏᴀᴅɪɴɢ…

⚡️THE MITCHELLS VS. THE MACHINES is logging onto Netflix!⚡️

Danny McBride, Abbi Jacobson, Maya Rudolph & more star in director Mike Rianda's comedy—produced by Phil Lord & Christopher Miller—about a family's struggle to relate as technology rises around the world. pic.twitter.com/sPQoWgfwcH

— NetflixFilm (@NetflixFilm) January 21, 2021
In other entertainment news, James Bond No Time To Die delays release date again.