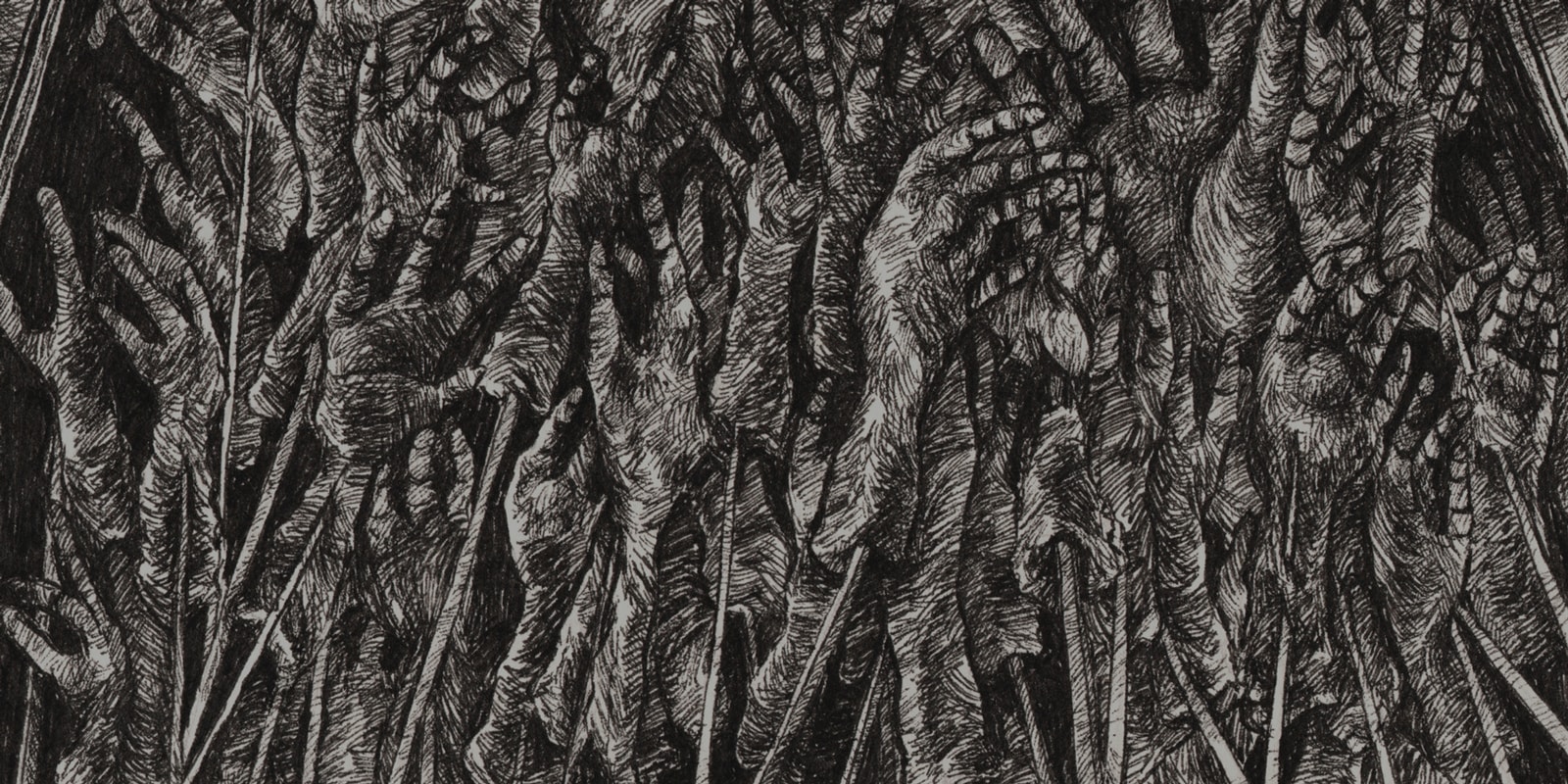 PEN & PAPER: PIYANG FLORES
The visual artist creates illustrations grounded to the Filipino identity.
Piyang Flores' detailed pen and ink drawings are all grounded in the Filipino identity. Flores is especially inspired by the socio-political issues of her hometown in the Philippines, and often portrays local and countrywide affairs onto paper through realist and surrealist compositions.
One of her most recent works is an illustration titled hindi lang kami numero, which translates to "we are not just numbers." The work portrays Filipinos, from underprivileged backgrounds without proper access to healthcare, clad in face masks to reflect the COVID-19 crisis while also touching on the drug war-related deaths that have increased during the pandemic. "I believe that social and political issues, specifically in my country, have a strong influence on my works. My art can't be detached from social reality," she says.
In other pieces, Flores sheds light on the more mundane life in the country and conceptually connects these scenes with popular culture. Take for instance her piece adidas that portrays skewered chicken feet. The title wittingly references the famous shoe brand, but is also the Tagalog slang word for chicken feet. The artist seemingly pits these two very opposite meanings against each other to spark discussion on their distinct cultural values.
"Most aspects of my visual storytelling are connected to the Filipino culture and the current situation in the Philippines. Sometimes, the title will seem like a simple but vague word or phrase, but it's actually a subtle reference that other people might not fully understand," Flores expressed of her works' titles. "A single word title in my mother tongue has a much deeper and stronger impact, with more emotions attached to it than any other language or translation could give."
Flores is currently juggling her studies as a second year fine arts student with personal works and commissions from both locals and fans all across the globe. "I do commission work and it's enjoyable for me because I get to interpret visually what clients want me to create. And it feels different when I receive local commissions," she says. "I guess it's because the stories I hear from local clients are much more familiar. When they tell me what they want to see on the artwork, there's a Filipino quality to it."
For our latest Pen & Paper feature, we reached out to Piyang Flores to discuss the inspirations behind her illustrations, the creative community in the Philippines and more. Read the full interview below.
1 of 3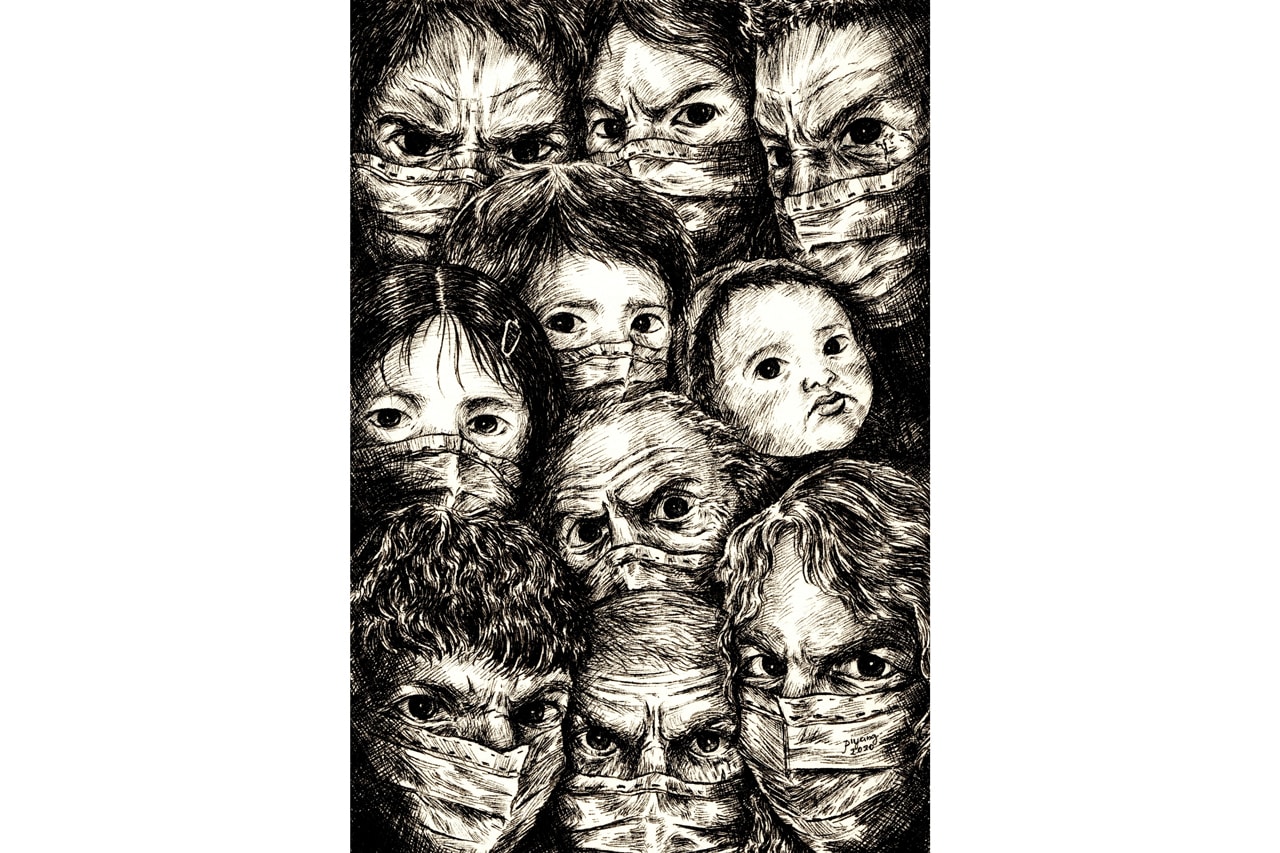 2 of 3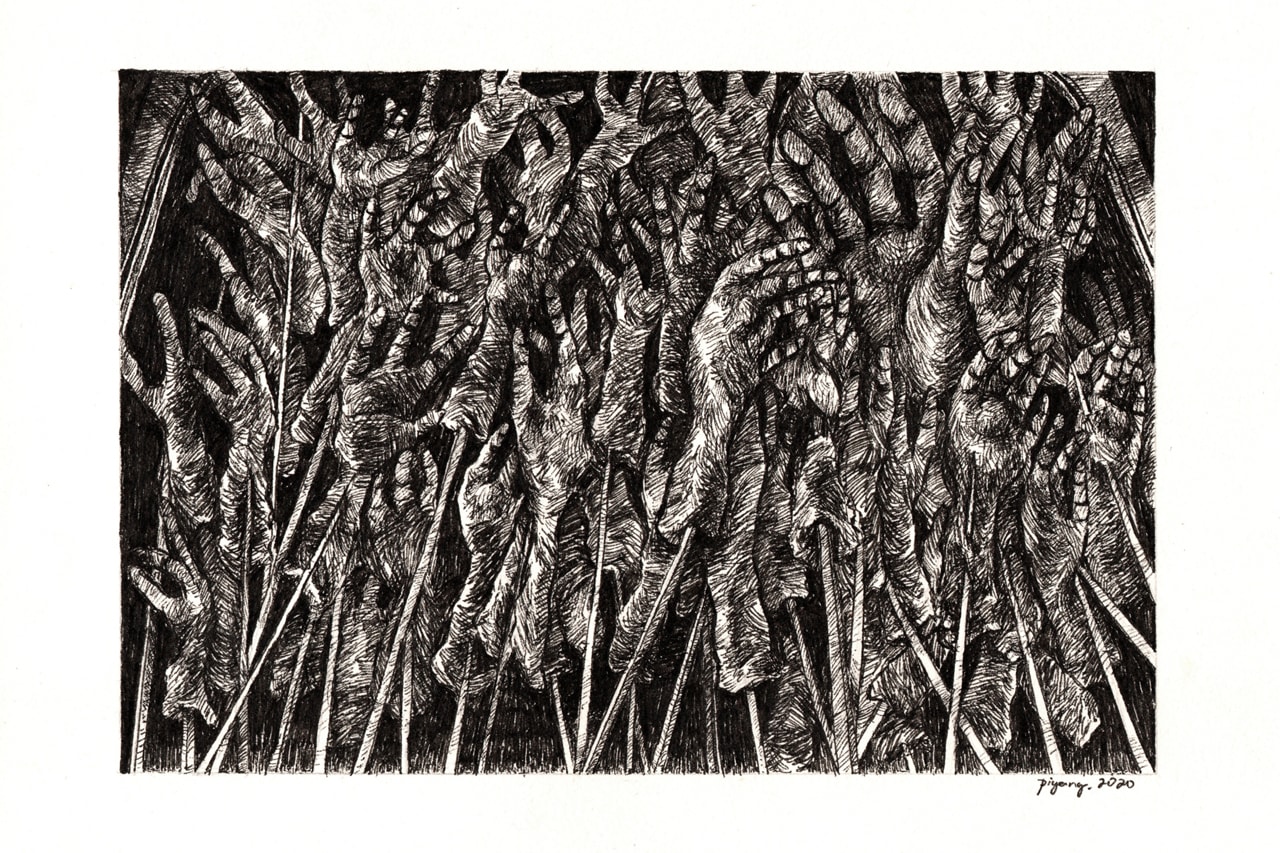 3 of 3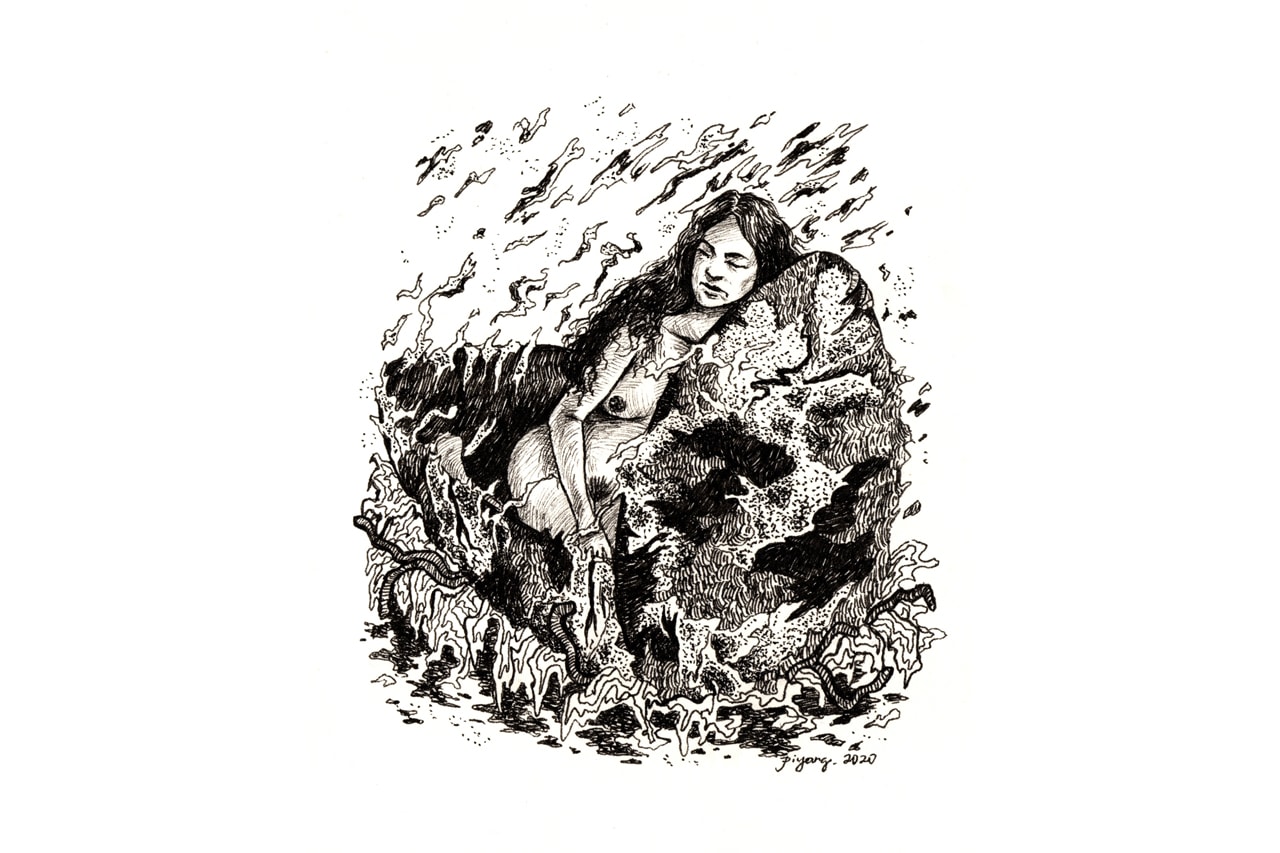 "My art can't be detached from social reality."
HYPEBEAST: What made you want to pursue illustration?
Piyang Flores: Creating art was just a hobby for me before. As a kid, I drew sketches of people in any paper I could find. In my teens, I wrote novels accompanied by my own ballpoint drawings. I really wanted to be a professional artist since childhood but pursuing a career in art is frowned upon here in the Philippines. So I barely focused on making art, just settled in doodling when I had the time. Most Filipinos believe it's not very ideal and practical, especially if you don't come from a well-off family and you don't have enough connections around. That didn't stop me though. I still took up Fine Arts in college. Only in 2018 did I take my art seriously. I worked with various media, but I love pen and ink the most. It's the medium I'm most comfortable with. And it's really fun to explore and create artworks with only limited colors: black and white.
What themes are you exploring in your works?
The themes can be general or very specific, focusing mostly on the human condition. The exploration of the inner self and how the environment affects a person's mental state. The human mind is vast and unpredictable, which I aim to express in my art. That's why my works can be dark or dreamy or playful. I also touch on social and political issues as well. I believe that social and political issues, specifically in my country, have a strong influence on my works. My art can't be detached from social reality.
1 of 3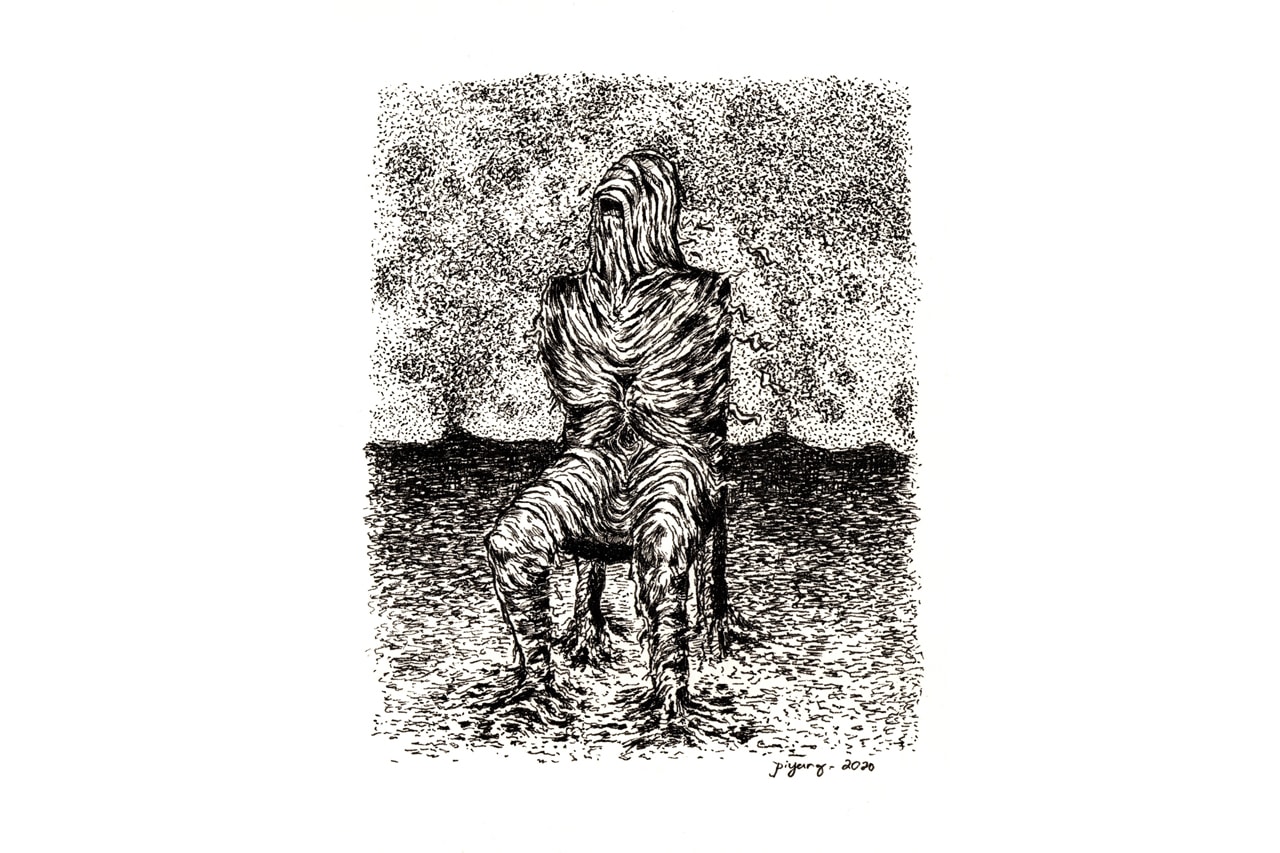 2 of 3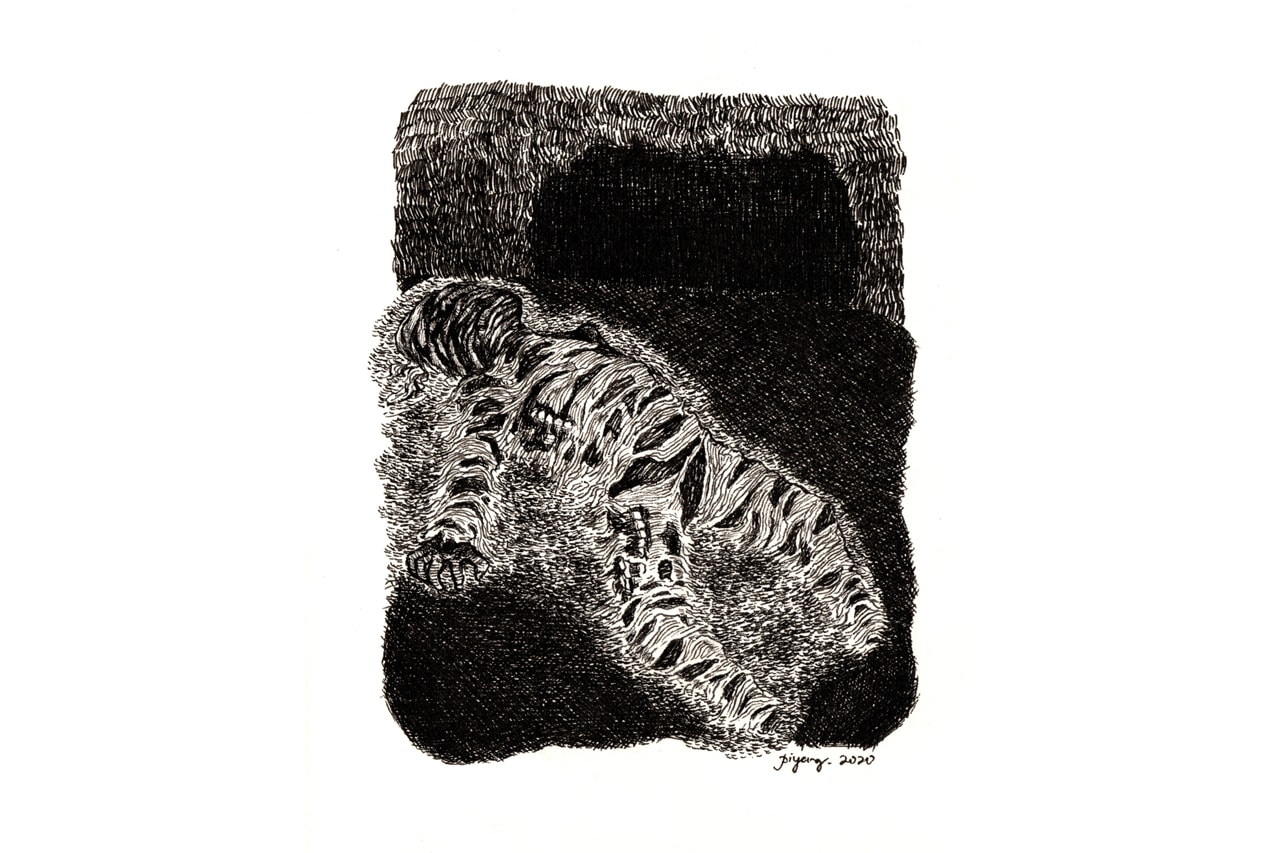 3 of 3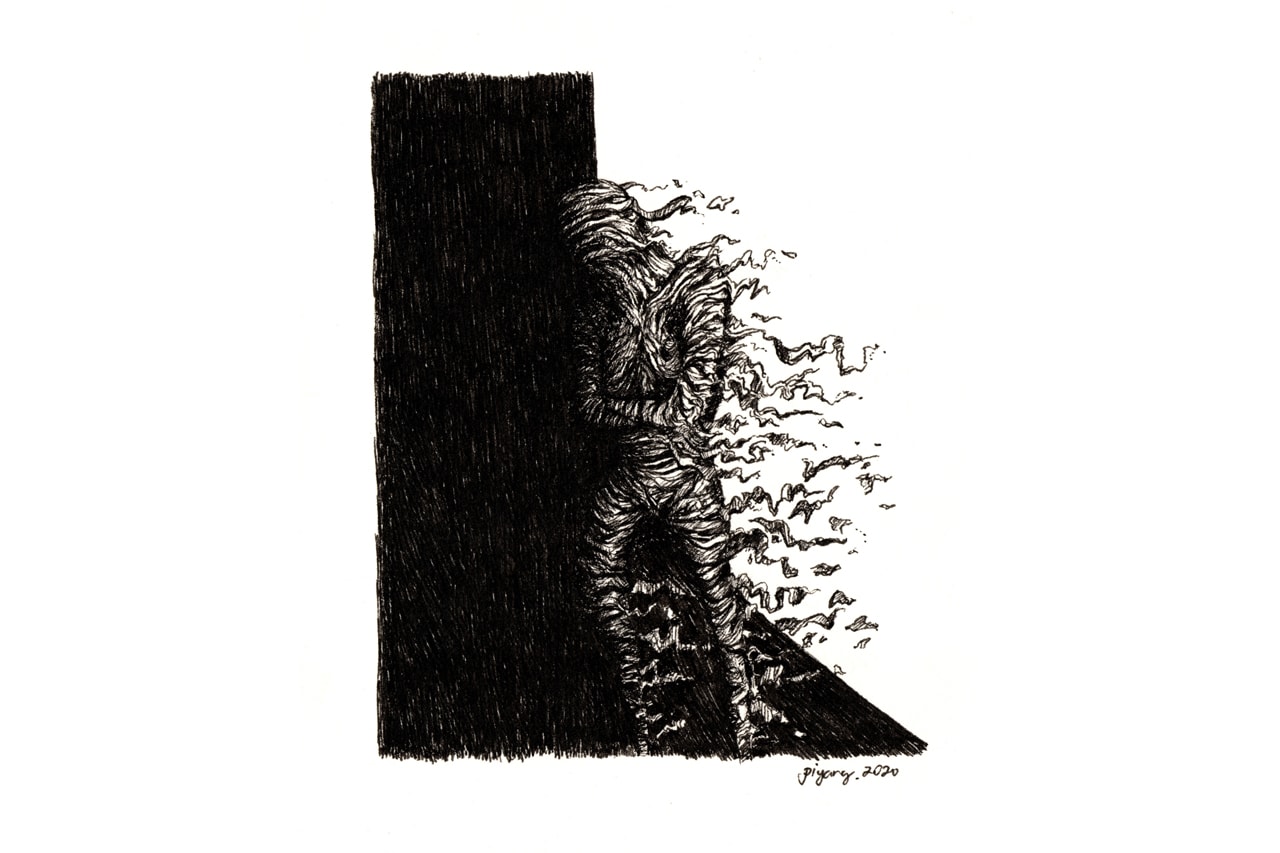 "I always find a way to represent an abstract idea or a message using figures and forms."
Who are your biggest inspirations?
There's a lot of artists who greatly inspire me. To name a few: Ang Kiukok, Kiko Capile, Iggy Rodriguez, Dead Balagtas and Stefan Zsaitsits. Most of them are local artists.
How do you come up with your compositions?
I always find a way to represent an abstract idea or a message using figures and forms. I'm not afraid to be playful with it, I enjoy presenting it in an unusual way. Sometimes, I pick up ideas even from the simplest things and twist it into something else. I continuously experiment in my sketchbook until I arrive with another fresh perspective for my next work.
1 of 3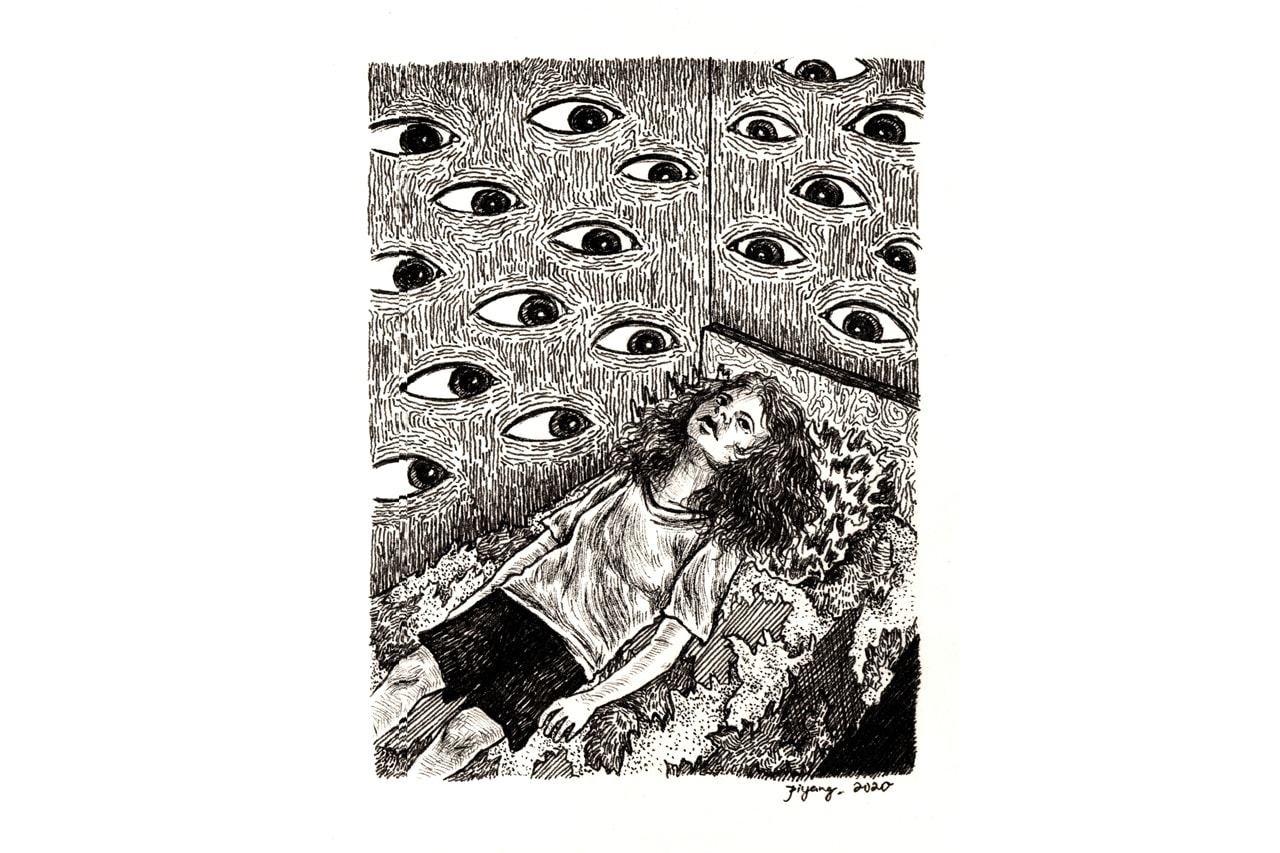 2 of 3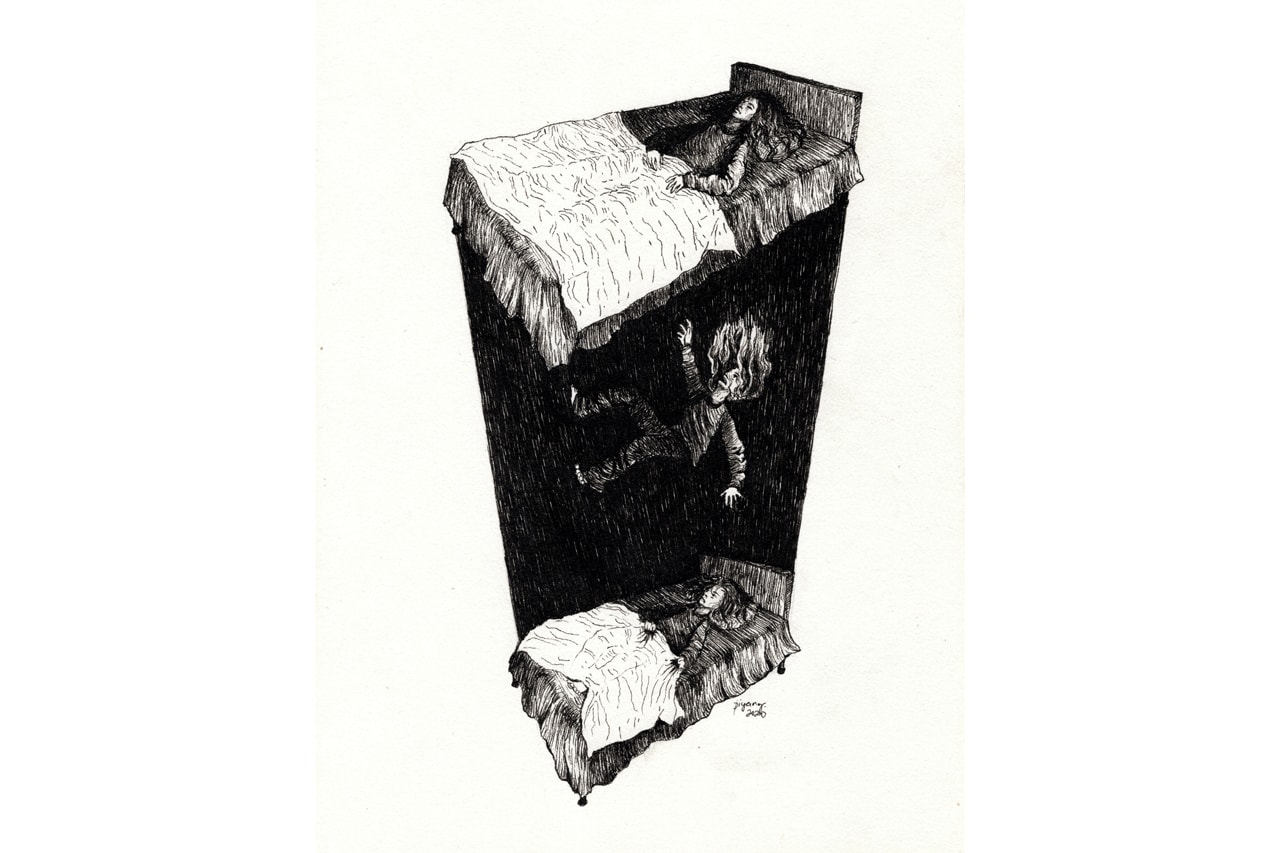 3 of 3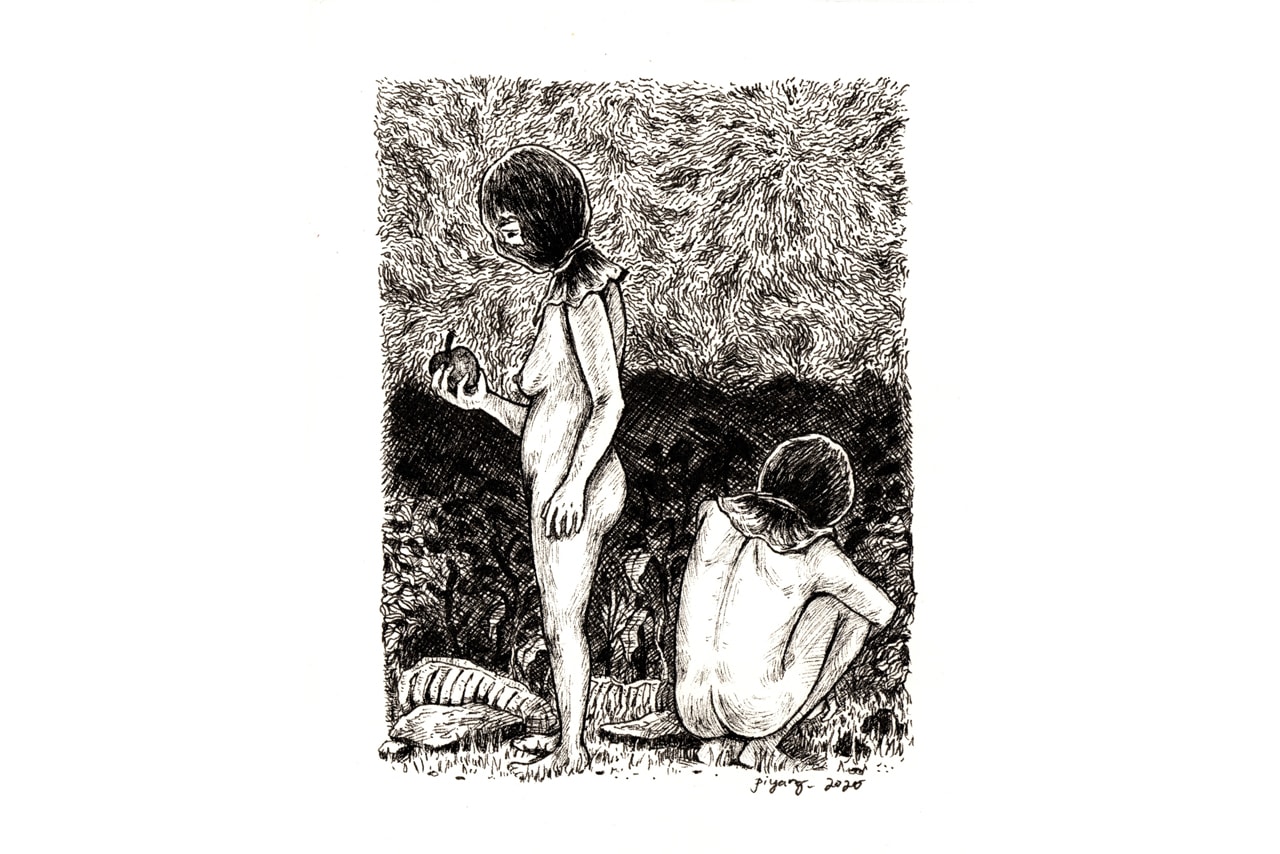 "Sometimes I'll overthink drawings and it tends to not be fun anymore. So I try to stay away from that."
From surrealist imagery of skulls to realist pieces reflecting COVID-19, you illustrate a diverse range of subjects. Tell us about your different styles of illustration.
I always consider my audience when I'm creating an artwork. I present something in a way that I deem to be most appropriate for it. My usual works are dark or disturbing, according to most people. It may be because the subjects for those works are sensitive. I use a different style for that, which in some way, heightens the degree of discomfort it gives to its viewers.
When a piece is too personal, it can be presented in an obscure manner — the real message tucked under tons of seemingly disconnected imagery. It's less confined or "strict," just open for more interpretations. The audience might find bits and pieces of themselves in it.
When I want to express a message as clearly and as loud as possible for everyone to understand, most especially with social and political issues, I make sure that the artwork is just raw and direct. I want to expose the current situation and help in amplifying the calls of the marginalized. I want people to recognize themselves in that type of work. I rely heavily on the use of textures to evoke an atmosphere I want for my pieces. It's one of the most important factors when I make illustrations.
Describe your creative process from start to finish.
I start by collecting ideas. I don't really force something to come out, I just do my daily activities and look around for inspiration. It can be from nature, photographs, music, works of other artists, books, current events, and even in the most mundane things. As soon as an image flashes in my mind, I quickly grab my sketchbook and draw a thumbnail. It doesn't matter if it's still vague. The important thing is, I have to store that image and let it grow. Sometimes, if it's just a particular word or phrase that sparks something, I write it down as well.
1 of 3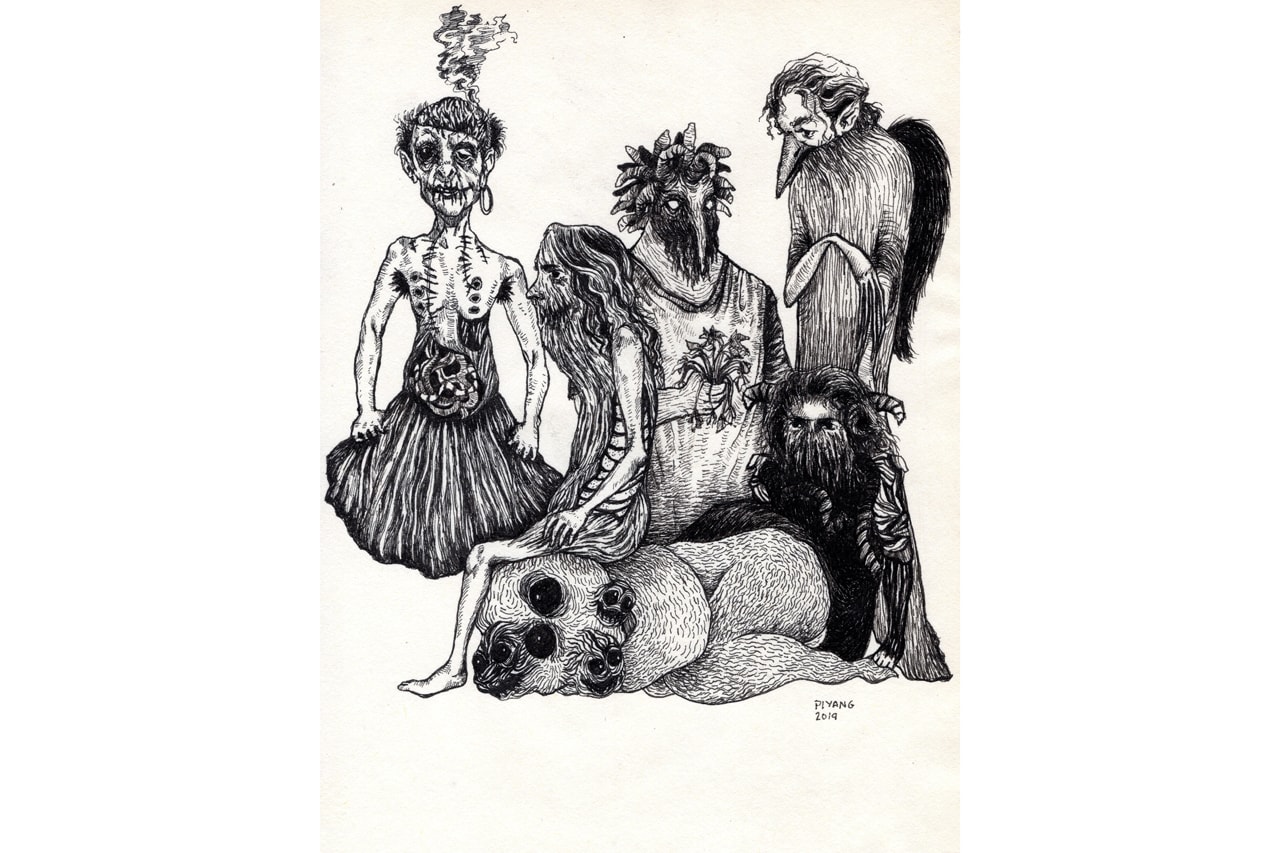 2 of 3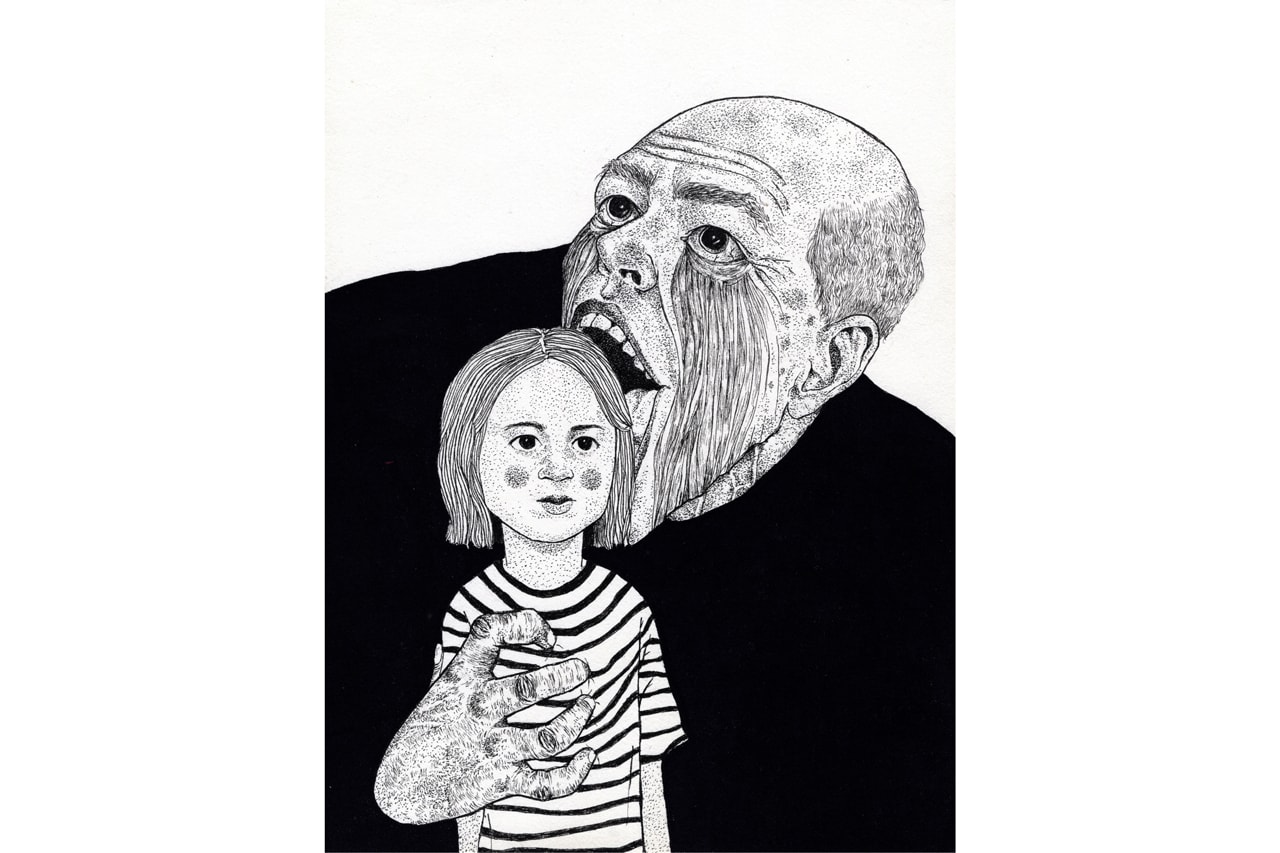 3 of 3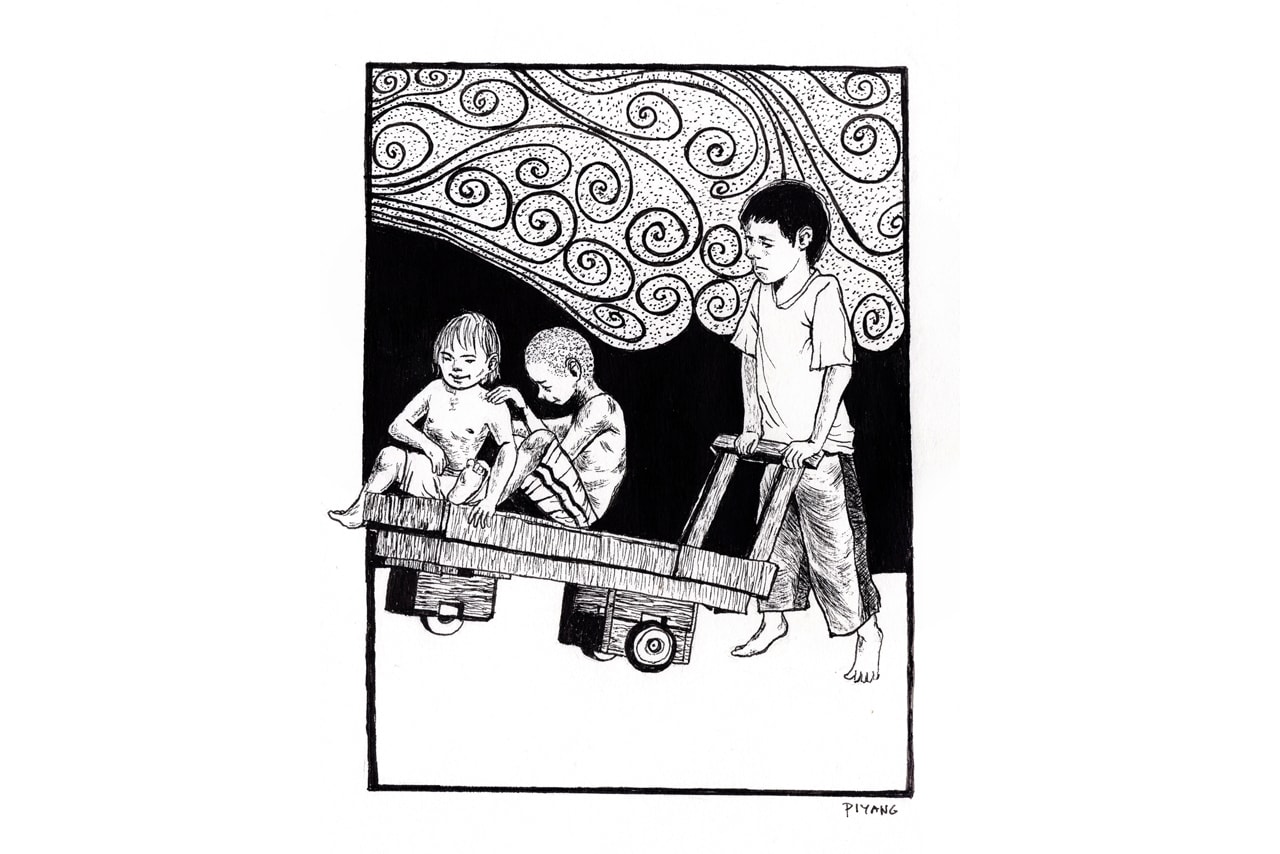 "I'm a spontaneous artist, I don't plan my artworks meticulously."
So you have a more intuitive approach when it comes to artmaking?
I'm a spontaneous artist, I don't plan my artworks meticulously. When I draw sketches for a piece, I leave some "spaces" to be filled in for whenever I get sudden ideas while I'm working on it. For the artwork itself, I use a pencil first to draw before using a pen. I only devote two to three hours a day (with breaks) working on the piece, because I want to use my energy in doing things other than art. Also, I always want to look at my piece with fresh eyes. Working on it for longer hours might result in an unsatisfactory output.
How has COVID-19 affected your creative workflow? Describe your experiences living in the Philippines during the pandemic.
It's getting harder every day for me to create something as fast as I usually can. Because of the pandemic, I can't go out to meet up with my favorite people. I can't visit my favorite places and do outdoor activities. It really has a huge negative effect on me, especially on my mental health. I'm sure I'm not alone in feeling like this. A lot of alarming things are also going on in my country. It's not easy to just "chill" at home when you watch the news and see the increasing COVID-19 cases and other problems being faced by fellow Filipinos.
I often struggle to produce artwork or anything creative at all. It's hard to be hopeful towards the future. But we really have to hold on and do as much as we can to cope. It's important to always keep in touch with friends and other people. We don't have to push ourselves to do something big each day, let's appreciate the small things we can do.
1 of 3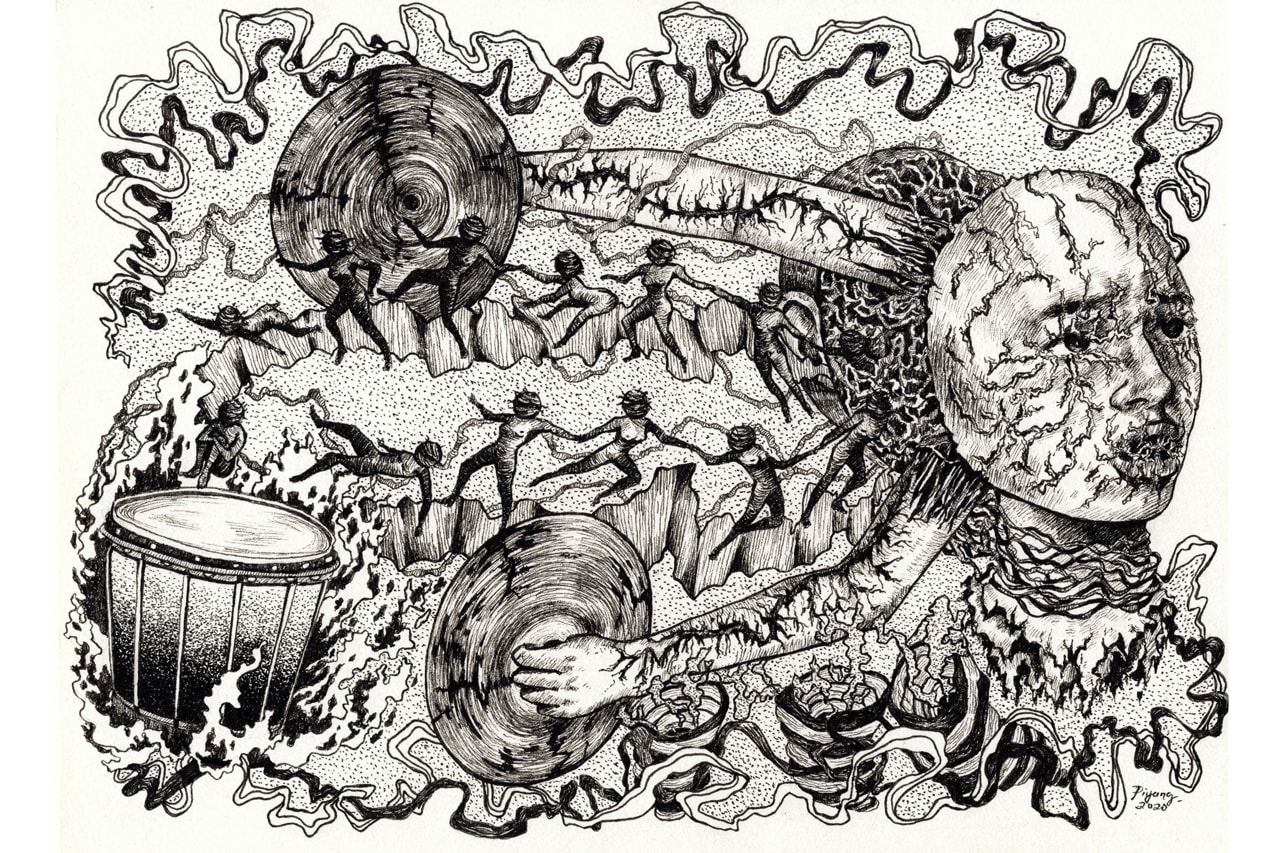 2 of 3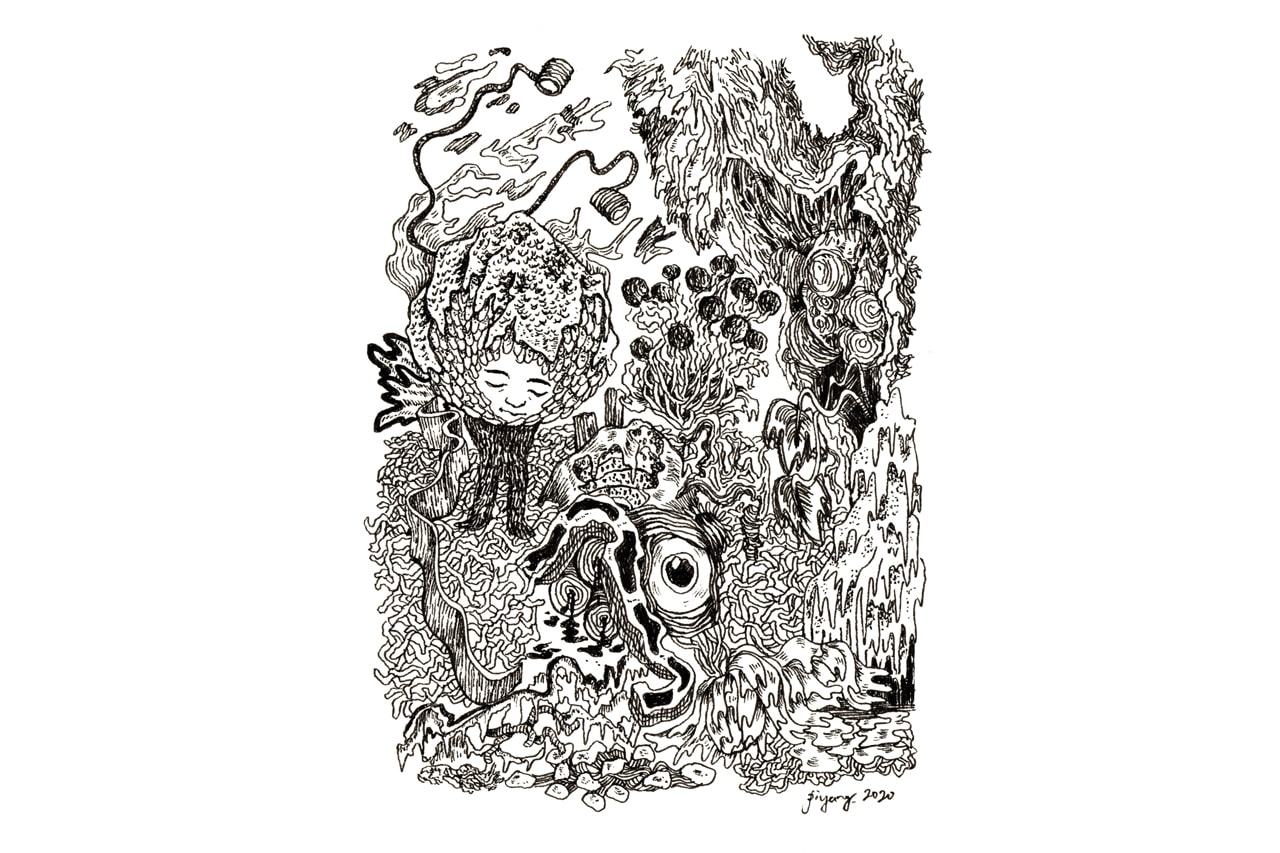 3 of 3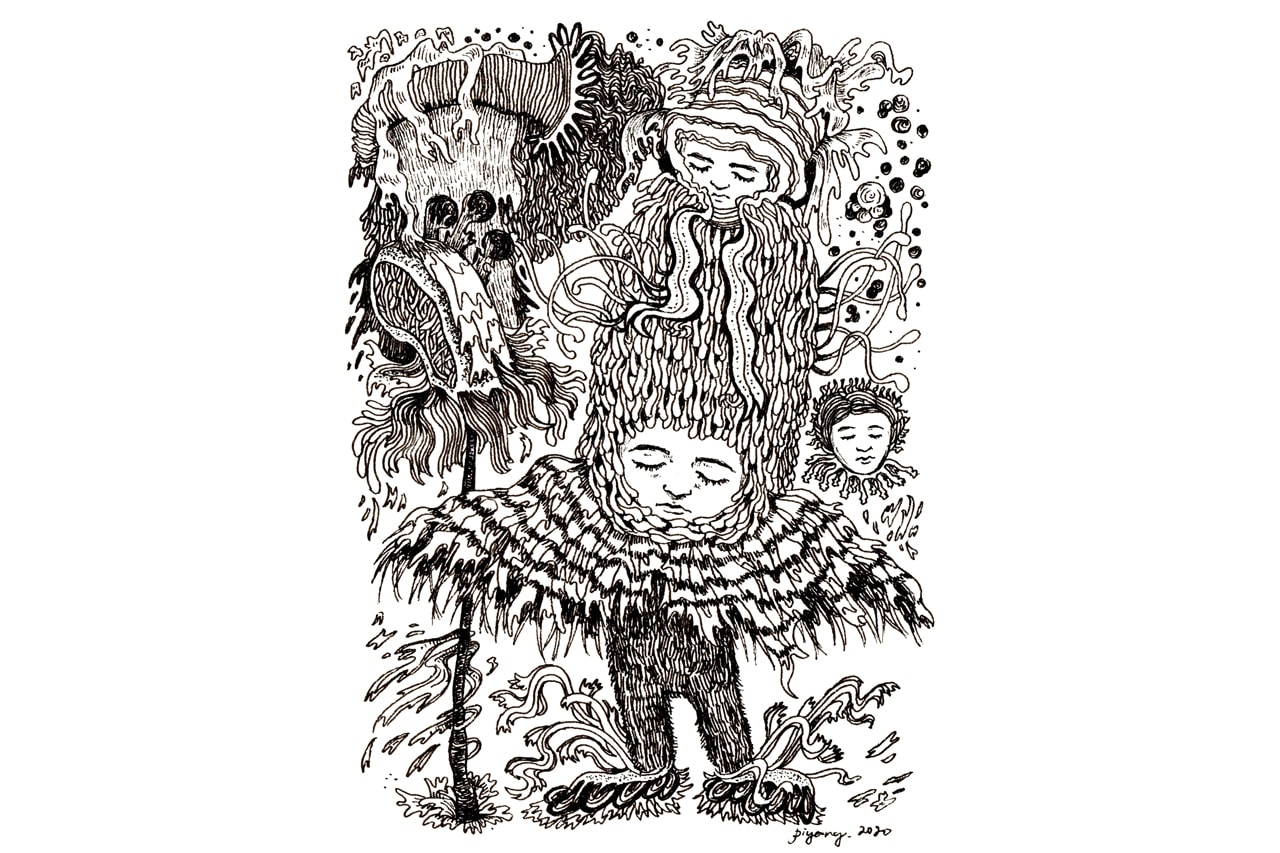 "I want to expose the current situation and help in amplifying the calls of the marginalized."
What is the illustration community like in the Philippines? Tell us about some of the creative projects you've been involved with.
The illustration community, or the art community in general, here in the Philippines is full of warm and wonderful people. Artists are scattered across the country, so social media plays a big part in connecting with each other. It's always nice to discover and meet other artists who have their own interesting artistic identities. During the pandemic, sharing our artworks with each other brings a kind of comfort. Art also became a tool in initiatives to help fellow Filipinos in need of financial and moral support in this health crisis.
What projects are you currently working on now?
Right now, I have a partnership with Cartellino. They'll be showcasing my original artworks on their website. Aside from that, I'm working on personal projects: new artworks and zines. I also get busy with commissions.