Colin Kaepernick's Nike "True to 7" Jersey Sells Out in Under a Minute
Reselling at upwards of $1,400 USD.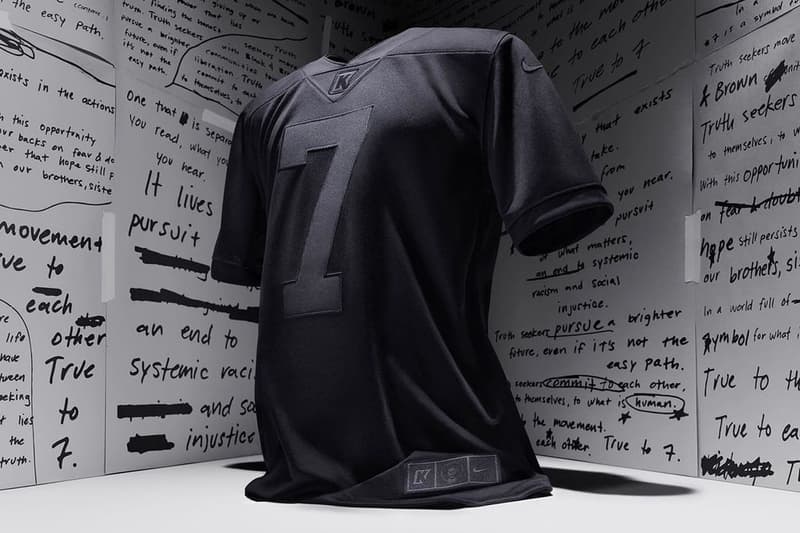 Colin Kaepernick's Nike Icon Edition "True to 7" jersey has sold out in record time. Marking four years since the NFL star took his knee in the NFL, the all-black jersey features Kaepernick's player number "7," along with "K" patches along with embroidered Swoosh logos.
Sold on September 11, the sports Jersey sold out in less than a minute with a price tag of $150 USD. Now, the jerseys are making their way to eBay, selling for an average price of $400 USD to a high of $1,400 USD. Nike comments on the release with: "The Colin Kaepernick Icon Jersey 2.0 marks Nike's continued product collaboration with Colin and celebrates those making a positive impact in their community through sport and education. This celebration is represented in the meaning behind the line, True to 7."
For more sports news, Pau Gasol names newborn after Kobe Bryant's daughter.