Banksy Could Lose the Rights to His Work After E.U. Court Case
An E.U. panel has found against Banksy due to his anonymity.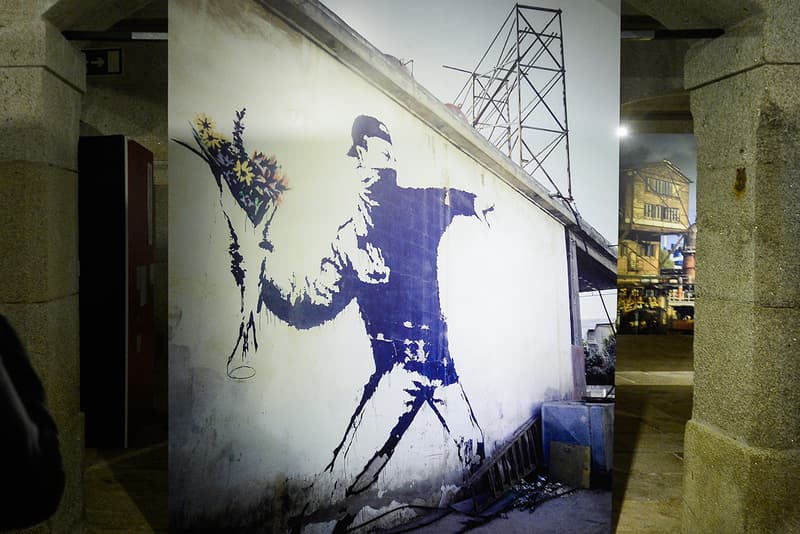 Banksy has lost a court case against a greetings card company that could have huge implications for the anonymous artist's work. The company, Full Colour Block, had argued that it should be allowed to reproduce the Flower Thrower mural in Jerusalem due to Banksy's anonymity. Back in 2014, Banksy and his representatives had been granted an E.U. trademark of the work, but this has now been overturned.
A panel from the European Union Intellectual Property Office (EUIPO) has ruled against Banksy, saying that the artist could not be identified as the owner of these works as his identity remains hidden. Announcing the verdict, the panel said, "Banksy has chosen to remain anonymous and, for the most part, to paint graffiti on other people's property without their permission, rather than to paint it on canvases or his own property."
The panel was also critical of Banksy's Gross Domestic Product™ store, which opened last year. At the time, Banksy was open that the store was launching in an attempt to secure his trademark from Full Colour Block's claim. Discussing this issue specifically, EUIPO's statement said that Banksy's "intention was not to use the mark as a trademark to commercialize goods… but only to circumnavigate the law. These actions are inconsistent with honest practices."
In other art news, take a look at the best artworks for your home available this week.